Maximise Your Marketing and Sales Activities
If you are a business owner or responsible for for business growth ideally you want to MAXIMISE your Marketing & Sales activities.
In this article we look at some key principles that when applied can significantly improve the chance of your business making profit.
Work through the 17 point list below and identify where you are under performing and where changes within your business could make a difference.
Maximise Your Marketing & Sales Activities
1: Ask yourself the question "Why should I choose you"
If the answer is based upon "we are the cheapest" then perhaps you need to consider if this is a good long term strategy
If your answer includes elements such as "nobody else can do this, our technology is the most efficient, etc"
2: Don't make business objectives too complicated
How to get more customers?
How to get them to buy more?
How to keep them longer?
All really simple objectives that allow you to focus business activities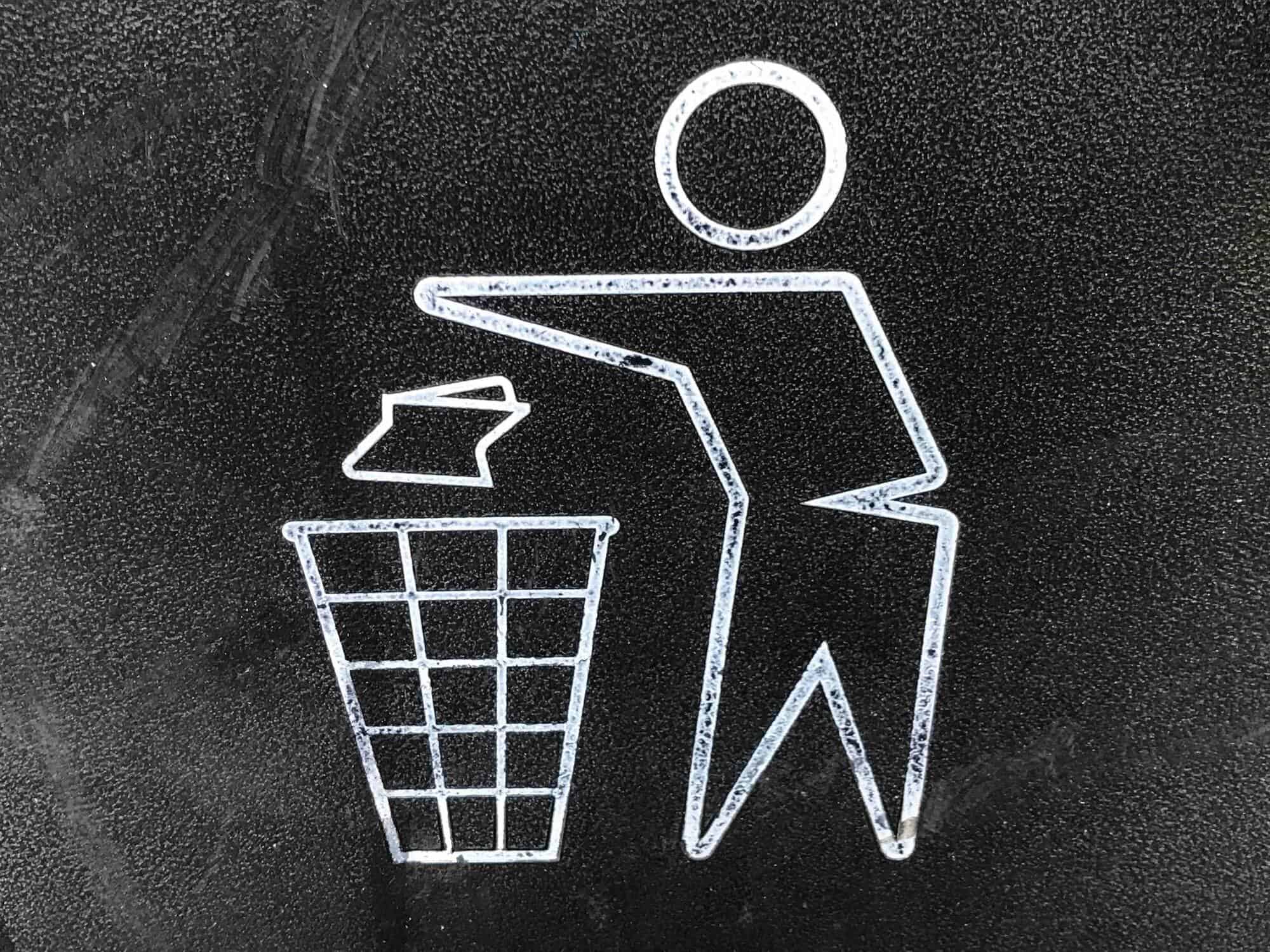 3: Be your own customer
Ring your business and see what happens when you call?
Request a proposal – is it compelling?
4: Measure The Metrics That Will Help
The most important metrics are those that directly relate to "sales conversion"
Numbers of likes, opens whilst easy to measure are potential of limited value
Number of in bound calls, sales quotes to conversion are better measurements
Information from 4A's global marketing effectiveness report shows

90% of people involved in marketing are not professionally trained on marketing and ROI
67% don't believe that ROI impacts on marketing
Every Tom, Dick or Harry can step into marketing and do it professionally NOT
STOP – are you losing money by undervaluing the importance of expert marketing
6: Establish what is the value of a customer
7: How persuasive are your marketing actions
Are your proposals persuasive?
Do you  create compelling adverts?
Does your website encourage data capture / calls
If prospects say "No – not why not"
8: Sell features before benefits
What it is – rather than what it does
Benefits are really important but its crucial to understand what the proposition is
9: Negative responses from prospects
Don't assume that if people don't respond they are not interested
You need to keep on chasing / progressing until they say No
10: Avoid navel gazing about branding
Unless you are a major brand "Nike, McDonalds, Dior" it is unlikely that businesses will buy your product / service based upon your branding / logo
So don't waste hours and hours discussing colours , fonts that will have no impact – especially if your product is just another me to offering
If you do attract customers because your branding is great, but your product is Sh1t then refer to point 6 about customer lifetime value
Maximise Your Marketing & Sales Activities
11: Don't fail to train
With marketing techniques changing and internet marketing developing so rapidly there is a need to keep informed on approaches and importantly understand if they are relevant to your business
From webinars, to workshops there is a wealth of information and knowledge available
12: Your website should collect names
Your website should be designed to encourage visitors to leave their names and contact details
Additionally your website should be designed to encourage contact (telephone call / email / visit)
13.: Don't discount all the time
14: Don't fall for the latest marketing fashion
There are numerous ways to waste your money on ineffective marketing
There are new marketing approaches being offered on a daily basis – especially in the world of social media. Just because its the latest fad doesn't mean that its the best approach for your business
15: Don't try and be original
Start by being correct
Don't copy other companies adverts
Don't collect strap lines

The car in front (Toyota)
Every penny counts (Asda)
Just do it (Nike)
Don't bother "only have a strapline if it works"
16: Make sure you have a management BullSh1t detector
In business there is way too much bullsh1t

You should only talk about engagement if you are getting married
Check the language you use with customers
Check the language you use internally
17: In business never forget the importance of emotion
18. Get on and do it now
A good plan executed now is better than a perfect plan executed next year
Improve Your Sales, Measure Your Marketing Effectiveness and Maximise Your Marketing
Unfortunately many companies don't have a written / formalised sales and marketing plan. This results in marketing activities being completed on an as need basis.
When the marketing campaigns are initiated e.g. an advert, website update, e mail campaign, some social media stuff, or a direct mail shot etc the activity is implemented, but no or limited effort is focused on measuring its success.
4 marketing measurement approaches you can adopt to identify how much impact the marketing you are doing is impacting on your sales.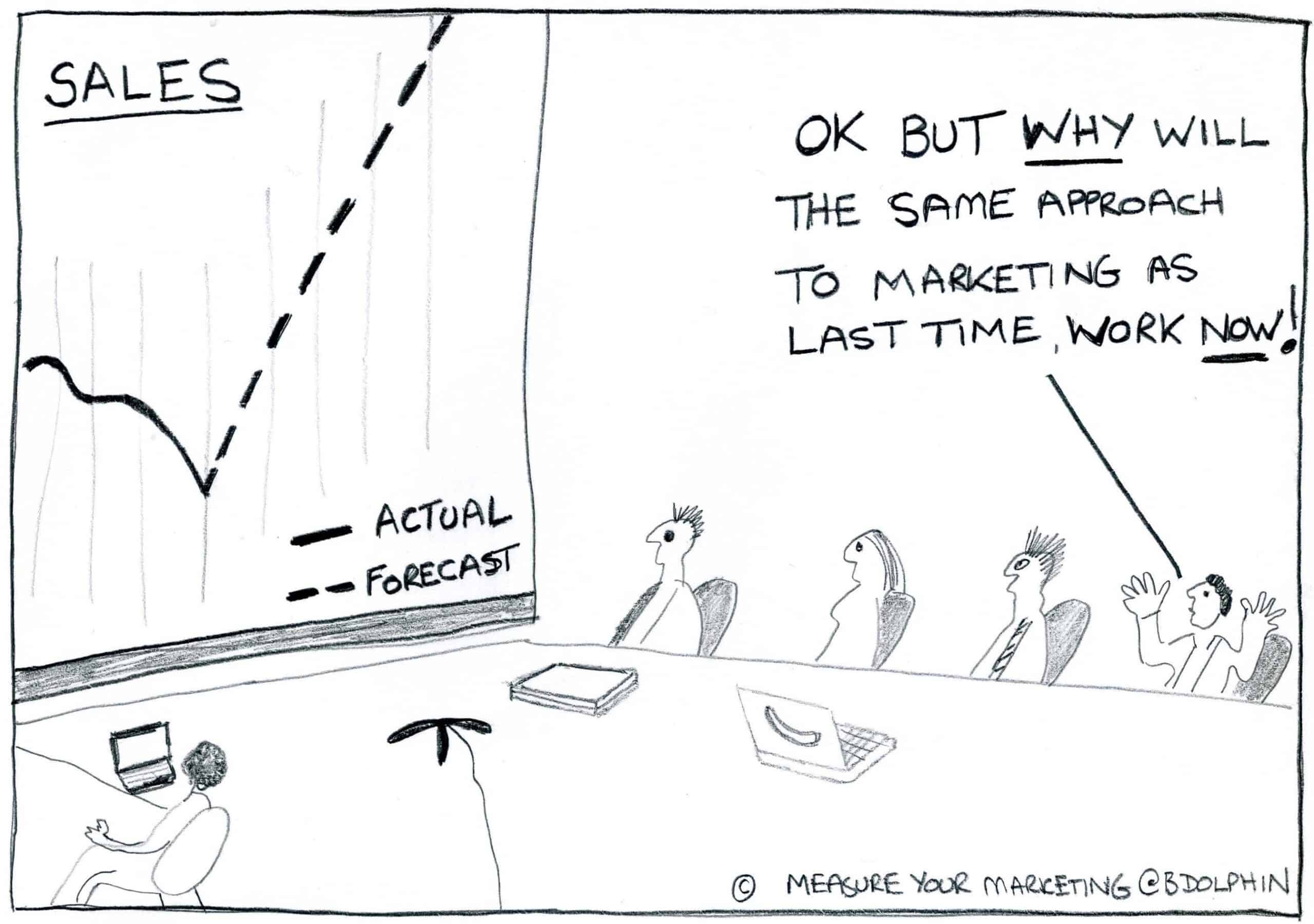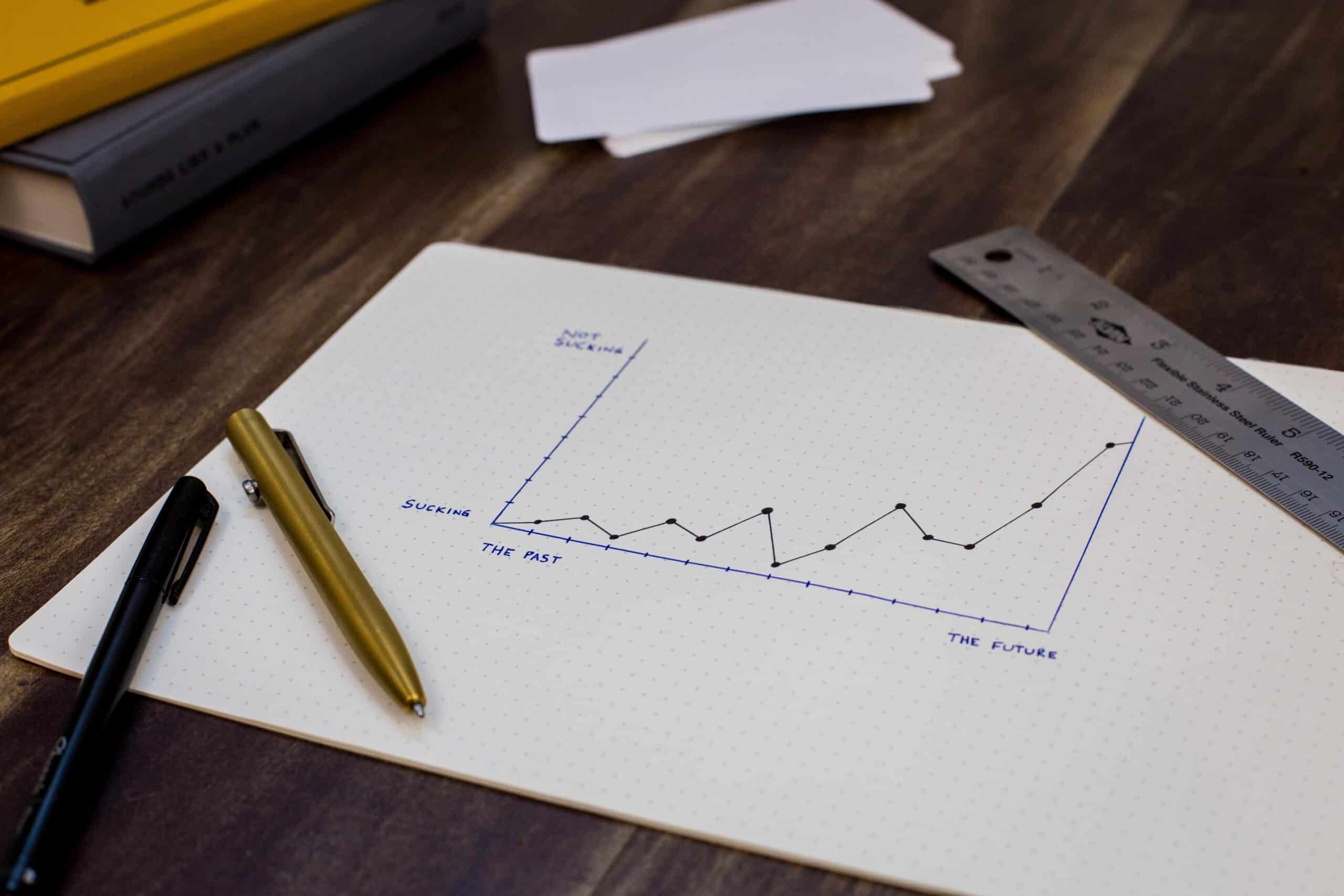 1. Measure your websites performance
For those of you with a website (most companies) you should ensure that Google Analytics is installed along with other important measurement tools
Google Analytics is Free and simple to install, (so hopefully your existing web company have already installed it)
Make sure you have access so that you can actually investigate what users are doing on your site
Google Analytics can be set up to track goals allowing it to accurately measure how interacts with your site
Identify how many of your visitors used a desktop or a mobile device
A massive amount of visitor information is available such as

The country of the visitor
The page they landed on
They page they exited the site
The pages of the website that they visited within the site is available
Some common analytics misconceptions
Companies get seduced by just looking at "traffic" i.e. the number of people visiting the site. This is a useful number but

What if the visitors are spam traffic
What if the visitors came to your site and left immediately
So whilst traffic is a metric it needs to be viewed and considered in context

A high bounce rate might be a problem but if the visitor was simply looking for a phone number, then the bounce is good
Just because Google Analytics is installed doesn't mean it's set up correctly. The data you could be obtaining might be "useless"
If you would like a FREE evaluation of your Google Analytics; we will identify if the analytics are set up correctly and then provide an interpretation of the results. Contact us today
2. Unique Trackable In Bound Telephone Numbers
If you are advertising (digital or print) then using an unique trackable in bound telephone number as part of the advert can provide a great marketing metric.
The ability to accurately track how many people call as a result of seeing the advert is incredibly useful.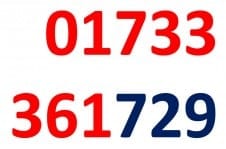 On numerous occasions on implementing a marketing campaign we have found that other metrics might be down i.e. visits to a website, sign ups etc, but by having a unique trackable phone number been able to identify that the advertising was actually providing a great source of leads.
Its really easy to get a number to suit your specific needs perhaps a local area number would work better than a freephone number.
Note: If you are advertising in expensive trade directories, magazines or Yellow Pages the ability to identify how many people called over the course of the issue (or year) can be an invaluable way of helping you identify where you are wasting your money!
3. Use Your CRM System
A Customer Relationship Management system when used correctly will be able to provide a wealth of valuable marketing information. Within the CRM system you should be able to record and identify
Your prospects and how they found you (you found them)
Where your potential customers are in the purchasing process
How well you are converting prospects into proposals and more importantly sales
There are 2 key critical CRM issues
You need to have the right CRM system / approach for your business
Everyone in the business who is dealing with "Customers / Prospective Customers" needs to use it correctly
The subject of using CRM as part of your effective sales and marketing is huge so I plan to write some more detailed posts in the future.
If you would like to have a chat about CRM and see a CRM system in action simply call me and I will arrange a FREE 60 minute demonstration. Simply call 01733 361729 and mention the code NOD2022.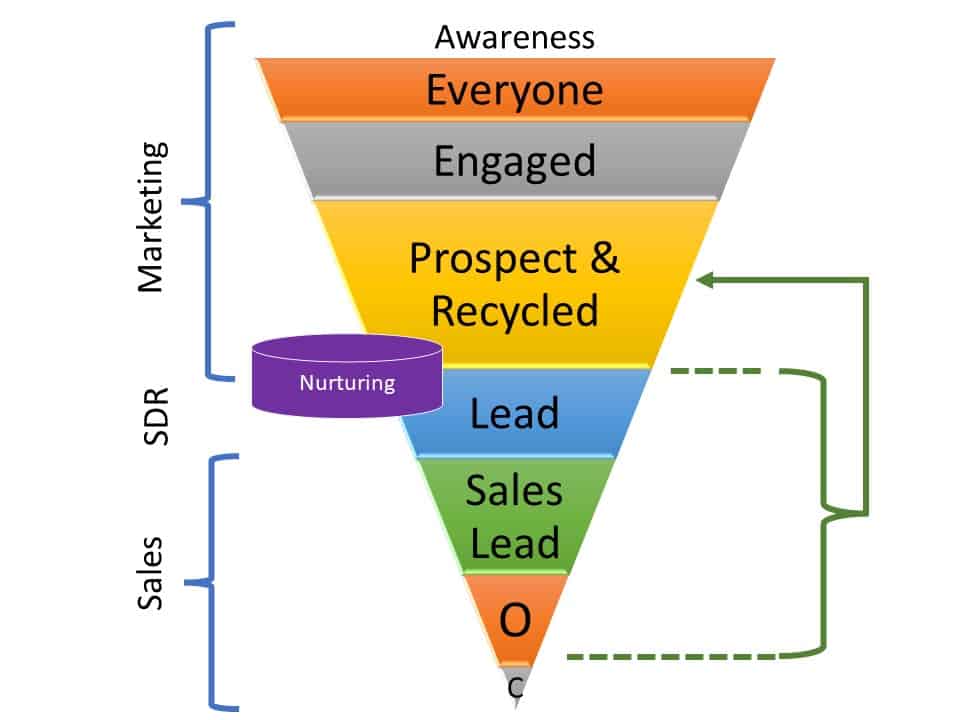 4. Create Specific Landing Pages.
If you have online adverts, printed adverts, Google or Facebook advertising campaigns or even e mail campaigns, then ideally for each you should be sending your customer to a dedicated landing page (not just the home page on your website).
An immediate benefit of doing this is that you can now measure how many people take action and click or type the published URL. Once on the landing page the visitor should see content that exactly matches the advert message.
If landing pages are done correctly the customer should stay on the page for longer and ultimately take action on the page helping you to maximise your marketing
If you measure the performance of your marketing activities, then it makes decision making easier when you come to review whether to repeat or stop. If you can stop spending (wasting) money on marketing activities that are ineffective that potentially frees up budget to maximise your marketing spend on activities that can grow your sales.
Maximise Your Marketing & Improve Your Sales – In conclusion
Develop a strong and consistent brand message that resonates with your target audience.
Utilise social media to connect with customers and build a community around your brand.
Use email marketing to nurture leads and stay in touch with your customers.
Optimise your website for search engines to increase visibility and drive organic traffic.
Consider digital pay-per-click advertising to reach a wider audience and drive immediate sales.
Leverage influencer marketing to reach new audiences and boost credibility for your brand.
Create valuable and engaging content to attract visitors and establish your brand as a thought leader in your industry.
Use data and analytics to track your marketing and sales activities, identifying which strategies are most effective.
Test different marketing channels, to find the best medium to reach your target audience.
Continuously develop relationships with your customers and partners to increase your brand loyalty and repeat business.
If you would like to know more about how to maximise your marketing contact Andrew Goode MBA, MSc, FCIM Click here to arrange a call
Other articles linked with marketing metrics that may provide additional insight. Marketing metrics and analytics, marketing ROI Planning , marketing revenue analytics and Marketing Measurement Metrics