Improve Your Marketing Performance Today Call 01733 361729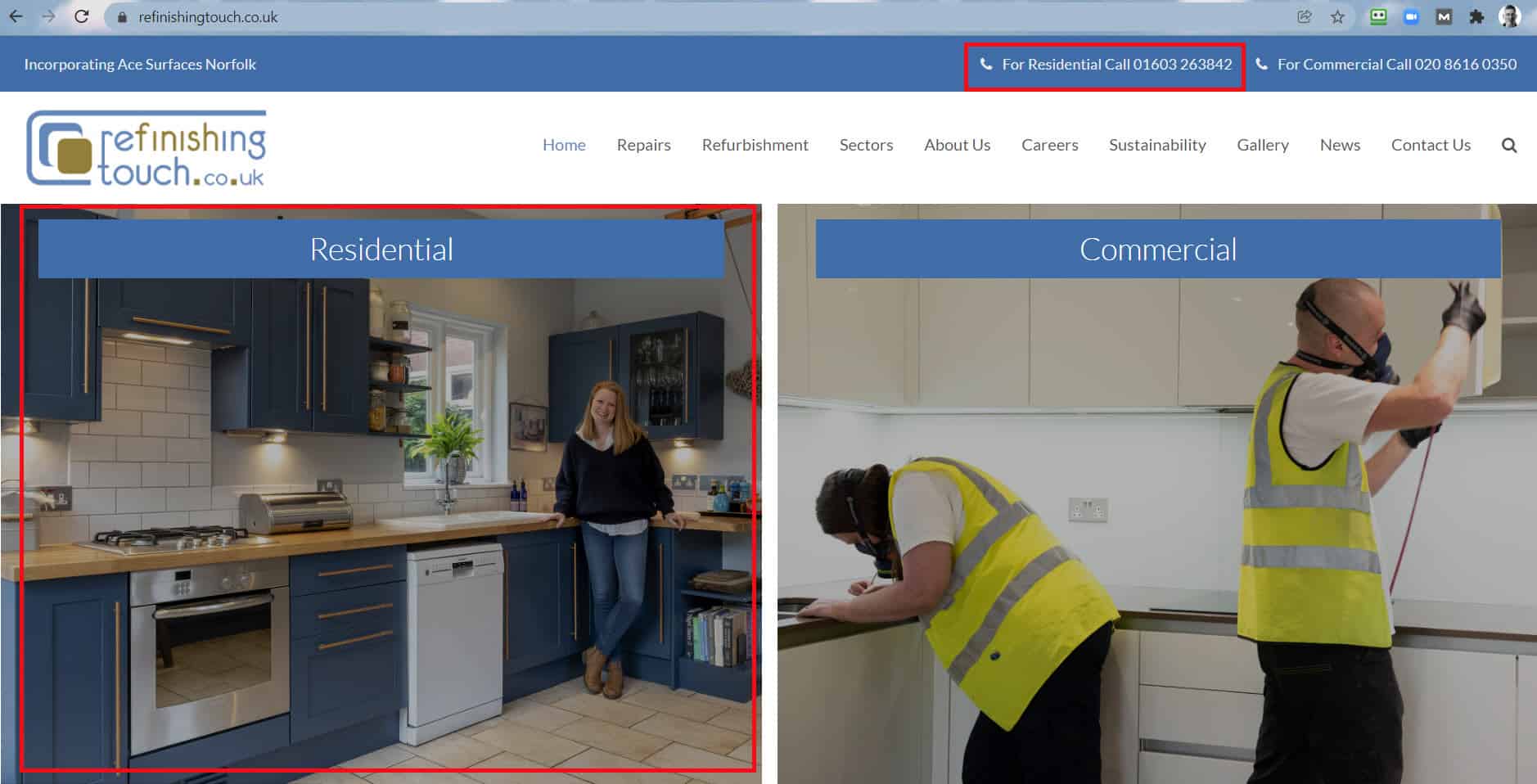 Differences in Consumer and Manufacturer Marketing
Before you start creating a marketing plan, you need to understand the customer. Are you marketing to businesses or consumers?
Or, like  Refinishing Touch, are you marketing to both? If so, you need a plan that covers both channels. Refinishing Touch makes it pretty clear in its menu where consumers should start (Residential) and where business partners should click (Commercial).
If you're selling both business to business (B2B) and business to consumer (B2C), it is essential to consider the differences between your audiences as you're crafting your overall marketing strategy.
As a manufacturer would you like a marketing agency that has a heritage in Great British Manufacturing
With many years' experience, our team of strategic marketing, online and offline marketing and design experts will take you on a straightforward, cost effective and practical route to growing sales, increasing profit and reaching more customers. With a successful track record in marketing and sales for manufacturing, gained as both employees and marketing consultants, means that we fully understand your business sector.
1: Do you want an agency that specialises in working with manufacturing and engineering companies?
2: Would you like an agency who offer a straightforward, jargon free approach to generating increased sales?
3: Would you like a marketing agency to work with you as a virtual marketing department?
4: Would you like an agency who measure the results and outcomes on the work completed ?
If you have answered yes to any of the questions above then having a conversation with Andrew Goode would be the first step to more effective marketing and increased sales, call 01733 361729
Download the Marketing for Manufacturing Report
16 pages of tips and advice to help manufacturers get more from their marketing