How To Spend Less On Your Next Website
Your next website
As an SME, the amount you should spend on your next website depends on several factors, such as the complexity of the website, the features you need, and the level of customisation required.
Here are some general guidelines that can help you determine how much you should spend on your website:
Determine the purpose of your website: The purpose of your website will impact the cost of development. If you need a simple website with basic information and a contact form, the cost will be lower than if you need a website with e-commerce functionality or custom integrations.
Evaluate your budget: Consider your budget and how much you are willing to spend on your website. Keep in mind that a well-designed and functional website can improve your business's online presence and drive sales.
Consider ongoing maintenance costs: After your website is built, you'll need to maintain it regularly. This includes updating content, fixing bugs, and keeping the website secure. Factor in these ongoing costs when deciding how much to spend on your website.
Get quotes from web developers: Be sure to ask about ongoing maintenance costs and what's included in the quote.
Overall, the cost of a website for an SME can range from a few hundred pounds to tens of thousands of pounds, depending on the factors mentioned above. Ultimately, the amount you spend on your website should align with your business goals and budget.
The top 5 reasons website projects costs over run
From our experience website projects can go over budget for various reasons, including:
Scope Creep: The scope of the project can increase as the project progresses, leading to additional features and functionality that were not part of the original plan. This can result in additional work, time, and cost.
Lack of Planning: Insufficient planning or incomplete requirements can lead to inaccurate project estimates and timelines, resulting in unexpected costs and delays.
Technical Complexity: Technical challenges such as integrations, security requirements, or customization can increase the complexity of the project and require additional resources and time.
Ineffective Communication: Poor communication between the project team and stakeholders can lead to misunderstandings, delays, and additional costs.
Changes in Business Priorities: Changes in business priorities, such as shifting focus or strategy, can impact the scope of the project and require additional work.
Third-party Dependencies: Relying on third-party vendors or service providers can result in delays or unexpected costs if their work is not delivered on time or is not up to the required quality standards.
Inadequate Project Management: Poor project management practices such as ineffective risk management, poor resource allocation, or lack of monitoring and control can lead to cost overruns.
To avoid going over budget, it is important to have a well-defined project plan, accurate estimates, effective communication, and robust project management practices. It is also essential to have contingency plans in place to manage unexpected challenges or changes in the project scope.
Vague Objectives and Goals
Website activities are often treated as  a discrete task ( especially in those companies where no formal marketing department exists)
Avoid tunnel vision

A website is a dynamic piece of marketing, there may be some revisions or changes along the way. If there are be clear as to why these are being implemented

Try not to get frustrated by the detail

Detail is key especially at an early stage of scoping the project. Strategic marketers are detailed oriented and need to know "why"
Understanding the detail at an early stage is critical as this will provide scope of work.
By not understanding the detail and making it up as the project progresses will lead to changes

Need clarity to avoid re negotiations
Being dis-organised
Keep organised records, a web build is a complex activity that requires scoping, design, content, build, checks and making live

Develop and share a project plan with times and activities
Have a single place where all assets can be kept (Dropbox is great for storing web images, pdf's, site content etc)

Involve everyone who will have an input on the project with the web developer before the project commences

Note – whilst there may be a number of people involved one person must have the authority to make the final decision ( otherwise drift and camels will prevail)

Avoid being flippant – language can have issues. Some of the following comments are not helpful

"I don't like it but I'm not sure why"
"Can you make the images more exciting"
"I want the minimum doing to make it look good"

Images – if you have a bank of high quality photographs and videos to b used on the site brilliant.

Unfortunately often these are not available in a single location
The images are often not labelled correctly. Receiving 1000 plus high resolution images all labelled img1111 isn't helpful at any stage of a project. Who is going to sort and correctly label?
Whilst images are available they are in the wrong format / size / orientation the issues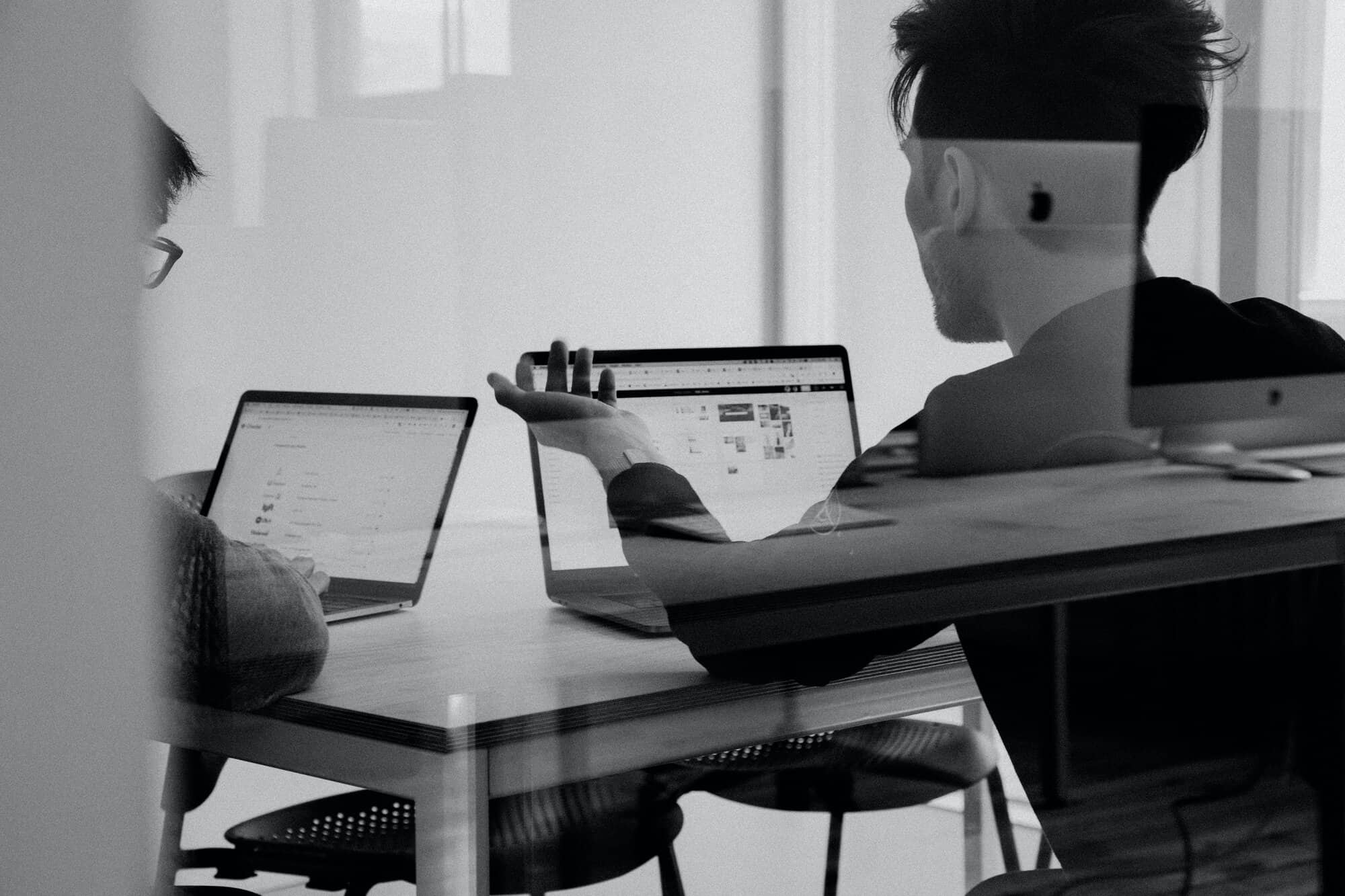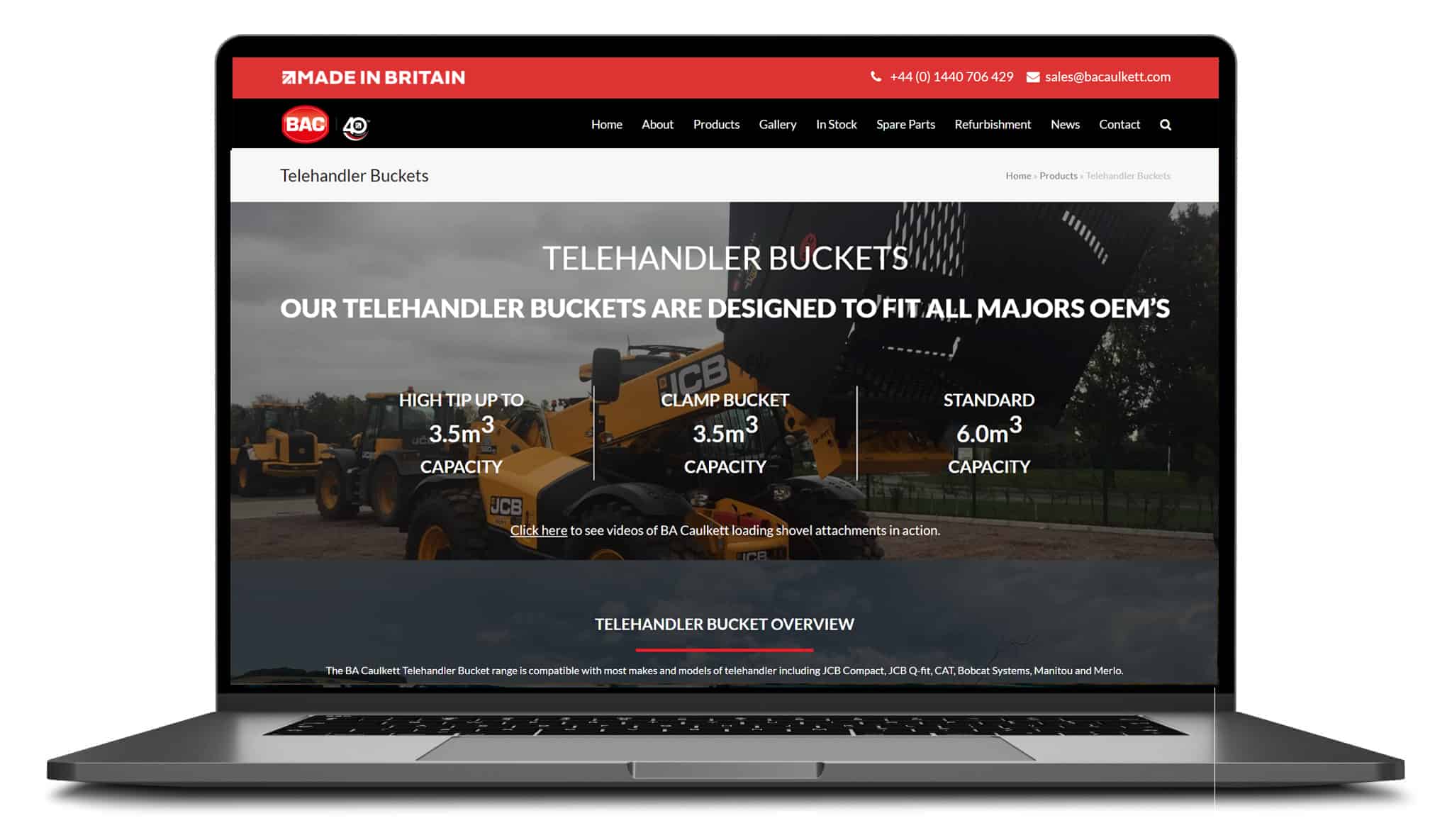 Poor Quality Communication
Limit communications to quality communications
Batch up communication and avoid drip feeding. This has the positive impact of allowing time to consider , rather than just providing an immediate response that could be out of context
Pick up the phone – arrange a schedule of when you will talk. This helps everyone prepare, plan and action prior to the call
With Emails – Pause before send, a chain of individual emails can often lead to miss communication
Timing – Time changes everything
Timing will massively impact on a project,

is the old website no longer working,
perhaps you have a major trade show coming up and you have just realised your website isn't fit for purpose

Not dedicating sufficient time to the project. Over the years I have lost count with the number of projects where the client is the hold up. Where because other "Business stuff" needs doing as a priority feedback on the website is delayed ( even though that has a deadline and is a priority)
Avoid rushing the adage of measure twice cut once can be applied. Think before you act, if you get the web developer to do the wrong thing that will then need changing you will be wasting both time and money
Poor understanding
Whilst nobody should expect you to be a digital guru its important that you understand the implications of the website build

Your web developer should communicate with you jargon free "This is what is meant " "This is what we do at this stage" – this then avoids the misunderstanding and comments like "Oh I thought that was included" or "Oh I thought you would do that

Digital is great and its easy to work on projects remotely – but it can be very useful to meet up and have face to face time to fully / better understand the project
No matter how well you prepare you might find that you need more doing. In which case there will more cost
If you are using Chartered Institute of Marketing Marketers with a strong digital background on your website build "Trust them".  Its very easy get subjective and they will be working based on a clear strategic insight / target customer persona basis ( but that's another article)
7 ways to spend your website build budget wisely
If you have been put in charge of building the website, it's imperative that you unlock its full potential. Spending your budget wisely and in an effective manner should be top of the agenda.
Below are 10 investments ( note we have called them investments not costs) we believe will prove to pay dividends for the website and your overall strategy.
1. Use a professional full time Web Designer
Even if you are planning to use WordPress, having a web designer create the template and framework of your site will help your site create a big impact while managing the CMS is easier too. Additionally whilst it might seem great to have your student family member offer to build your site. In our experience this route in most cases ends up with NO website ever being completed
2. Dont forget about On-Site SEO (if you want to get found)
With over 1.5 billion websites on the market, ensuring that your site is optimised for Google is key. Appearing on the front page of the SERPs will significantly boost your traffic levels. Just because you build a website doesn't mean it will rank. So if getting found in Google is important then you will need to invest in SEO expertise
3. Link Building – build trust
Links from other websites are viewed as a vote of confidence and will aid your SEO while also gaining trust from the users of those other sites. Investing in outreach is key. Many years ago Link volume was important, now link quality is a more important factor ( and unrelated links can be detrimental)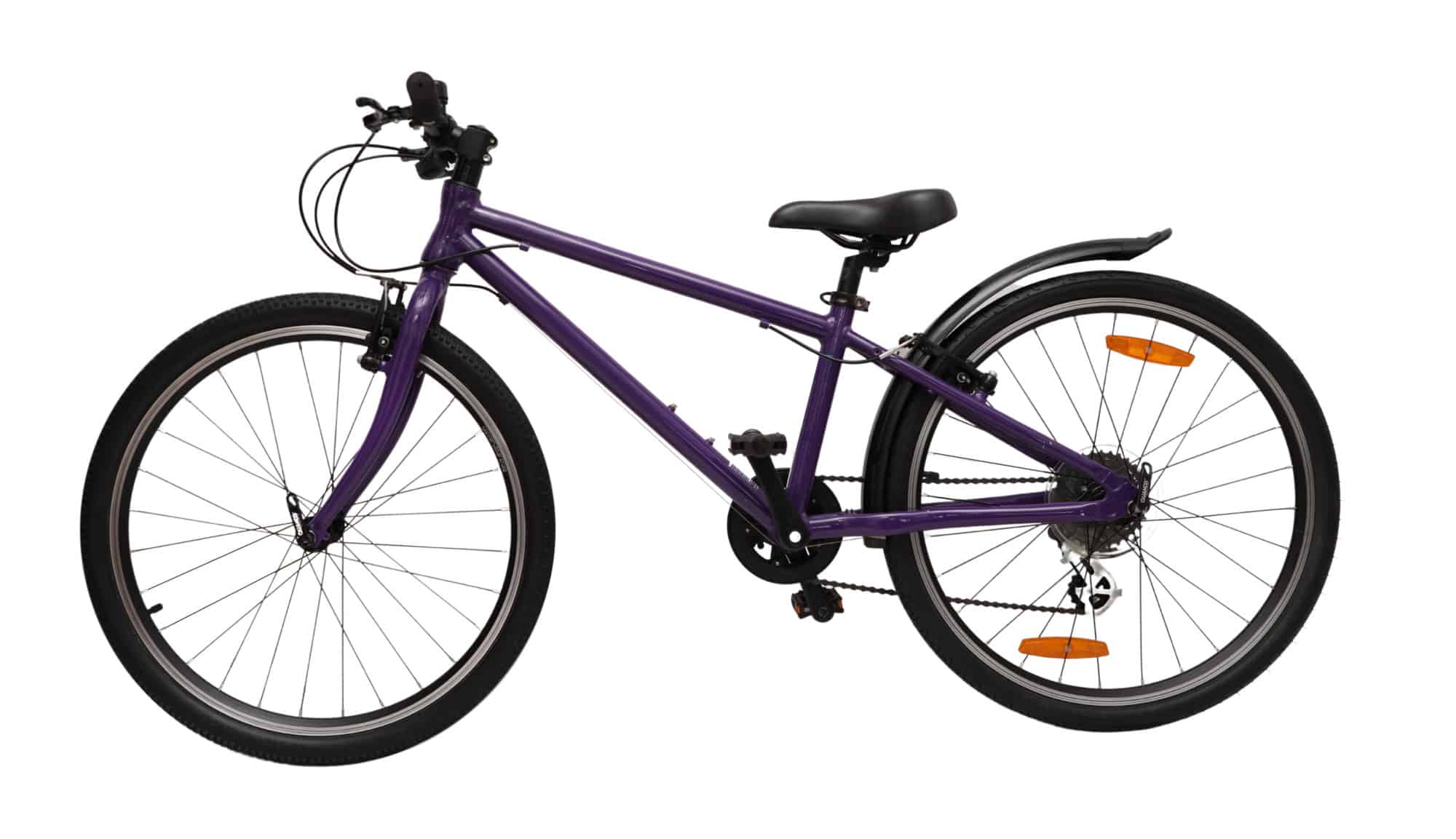 4. Content Writing – great content is King
Blogs /  news posts of over 1000 words, landing pages, product descriptions and other content ( videos / infographics / images) will help your business convince visitors to actively purchase your goods. Quality is crucial for SEO and reader reactions.
5. Video Production – get noticed
Video is shown to be one of the quickest growing and most popular ways for companies to market themselves. The content is fresh, easy to digest, and offers the chance to show personality. With it being so easy to host video content on YouTube and Vimeo – creating a 30 second video might get you noticed
6. Photography – create the right first impression
Providing insight into the business through photos of the premises, team, and products can work wonders. This is a job best left to the professionals as the results can be hugely significant. Imagery is very subjective but in our opinion some photographs of "you and your" business are better than stock shots
7. Web Hosting – make sure your site is visible
There's nothing worse than a website that cannot handle the traffic. Choosing a suitable web host, which also comes with a premium domain name is essential. We use UK based dedicated WordPress hosting with high levels of security and 30 day rolling backup.
Some approaches that can help reduce overspending on your next web project:
Define the project scope clearly: Define the project scope clearly and document it in detail. This will help avoid scope creep and prevent additional work that is not part of the project scope.
Develop a realistic project plan: Develop a realistic project plan that includes accurate estimates of the required resources, timelines, and costs. Ensure that the project plan is reviewed and approved by all stakeholders.
Conduct regular project reviews: Conduct regular project reviews to monitor progress against the project plan, identify issues, and adjust the plan as necessary.
Use agile project management methodologies: Use agile project management methodologies that allow for flexibility and adaptability to changing requirements.
Communicate effectively: Ensure effective communication between the project team and stakeholders to avoid misunderstandings and ensure alignment with project objectives.
Use modular design: Use modular design and development techniques that allow for incremental changes and updates, reducing the need for extensive redesign and development in the future.
Evaluate and prioritize requirements: Evaluate and prioritize requirements based on business value and impact, and focus on delivering the most important features first.
Use open-source technologies: Consider using open-source technologies and platforms that can provide cost-effective solutions without compromising on quality.
Choose the right development partner: Choose the right development partner who has experience and expertise in delivering similar projects, and can provide a cost-effective solution without compromising on quality.
By implementing these approaches, you can reduce overspending on your next web project and ensure that the project is delivered within budget and timelines, while meeting the project objectives and stakeholder expectations.
If your website needs redeveloping contact Andrew Goode for a free confidential and impartial chat. For more information on websites click here
Other articles linked with marketing metrics that may provide additional insight. Marketing metrics and analytics, marketing ROI Planning , marketing revenue analytics and Marketing Measurement Metrics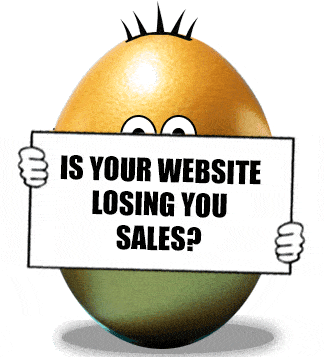 FREE Website Performance Check
Speed plays an important part in website performance how well does yours perform on desktop and mobile?
Is your site mobile responsive if not how many customers are you losing?
Is your site HTTPS?
With GDPR in place is your site legally compliant?
Find out about loads more website performance issues