Your website is the place where the majority of people will have an interaction with your business. Your offline and online marketing / promotional activities will most likely send prospects to your website. They will primarily go to the website to
Gather information about your products and services,
Get contact details (the contact us page is often one of the most visited pages)
Request information, complete downloads, make bookings or ultimately make purchases
Find out information about you and your company
With so many other digital techniques available, don't underestimate the importance of a high quality website to the success of your businesses marketing strategy. If your website isn't up to the required standard you might find it underperforms for a number of reasons, including site speed, responsiveness or navigation
This can result in you having a great product or service but being disappointed by enquiries / sales because your website's landing page doesn't convert.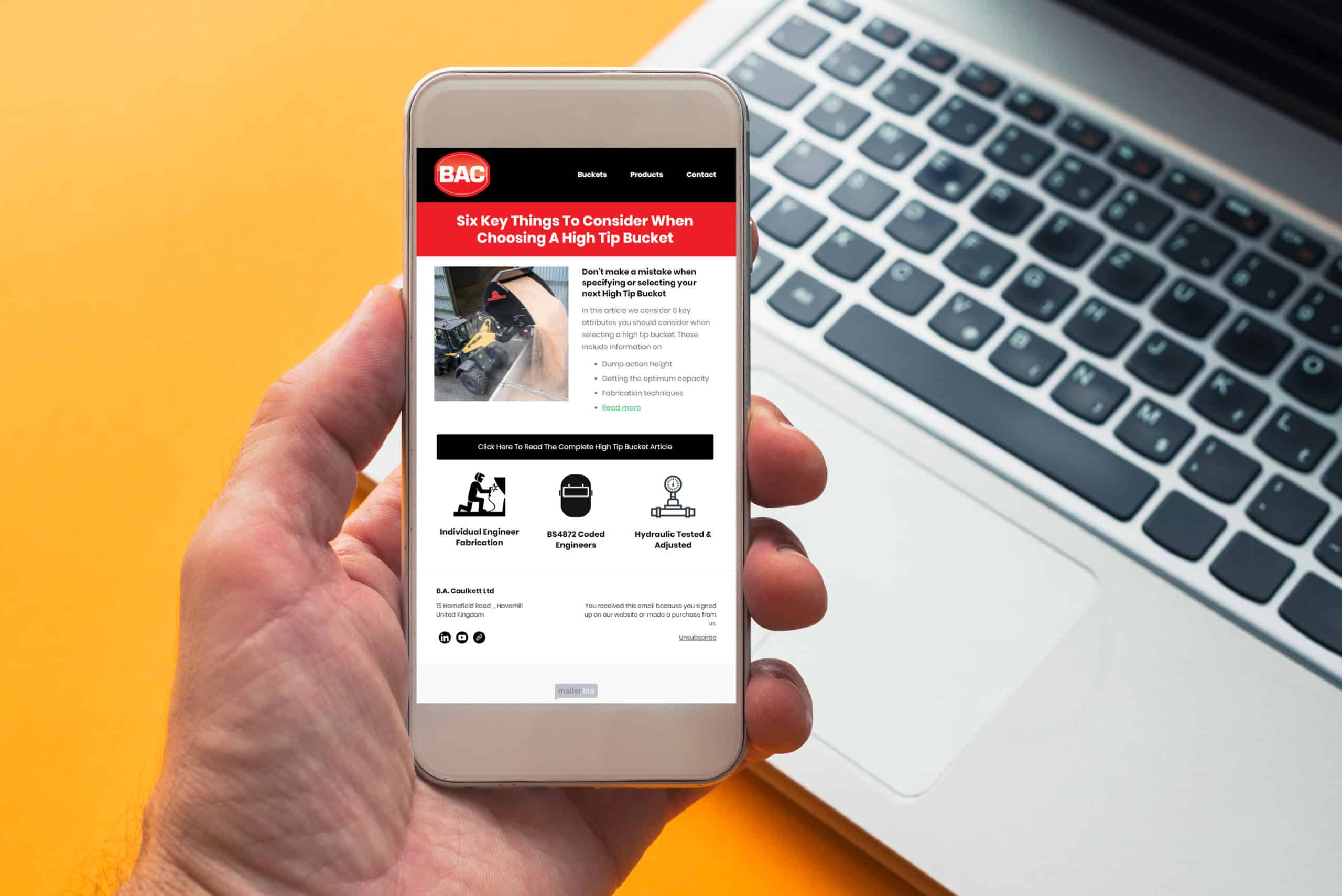 Website Design Criteria
Review your website with the following factors in mind:
Site speed – Do your pages load quickly? Website speed plays an important part in providing a good user experience. If your website speed is pitifully slow, then your conversion rates will most likely to be the same. On average, if your website takes longer than five seconds to load, a high percentage of visitors will abandon their visit
Responsiveness – is your site responsive? Responsive design can help you solve a number of problems for your website making it mobile-friendly, improve the way it looks on devices with both large and small screens. This can help increase the amount of time that visitors spend on your website and help towards improving your rankings in search engines
Branding – does your website reflect your brand? Your website design elements, like fonts and typography, colours, images, etc. all form your brand identity. Therefore, you need to choose those elements carefully and keep them consistent across your website ( as you should across al of your marketing / promotional materials)
SEO – are you performing well on search engines? The following two articles Web marketing SEO and the top 19 benefits of SEO cover this in detail
Competition – are you outperforming competitors or are your competitors outperforming you? We have seen numerous examples where the competitor has a poorer ( but adequate product or service offering) but portrays themselves in a better way online. They get the enquiries, whilst the vastly superior company is dismissed because their website makes them look second class
Conversion rate – are you converting leads/customers? The conversion rate in its simplest form can be considered as what percentage of visitors who land on the site take the desired action. Ultimately we want to identify and improve the percentage who land on the site end up ultimately purchasing
If your site isn't performing effectively for most of these website design criteria factors and you are not getting the required results, then it may be worth considering a website redesign.
Do you need a new website, website redesign or changes to your website?
If you think that you need changes to your existing website, a website redesign, or a new website, then make sure that you consider the following factors before you commence.
Discuss each one of the elements with marketing, technical digital marketing and web designer to ensure that any changes that you make to your website will have a positive impact. Over the last ten years we have encountered many companies where a website redesign causes the website to perform worse than its predecessor. Primarily because the focus has been on making the website "look prettier" rather than considering the complete website design criteria.
Who is your website for?
Who is your target audience? This is critical as you need to build the site that they need. This ties in with what is the purpose of your website, which we cover later in this article
Is your website communicating to
Potential Customers / Leads
Existing Customers / Members
News / Media
Staff / Internal Stakeholders
Public
Other
In our experience a single website will have to communicate to a number of different people for a number of different purposes.
For example You will want the site to be found by prospects and then help inform them and capture their details. Existing, returning customers should be able to see what's new and see upsell / cross sell options. The media should be able to see dedicated information that will help them with their requirements
Once you know who your audience is, you can build personas for each segment and create a user journey around them. This will help you understand how they get to your site and how they will navigate it to reach your intended objective.
What does your target audience want?
If you have an existing website, evaluate your Google Analytics to establish how well the site is performing from a quantifiable perspective. Before you make any changes to your website its vitally important to take the time to understand your audience profiles and their online behaviour.
Website Design Criteria Tip:  Can you test some design options / changes on your current site before you change the entire site.
You could achieve this by having a web designer create alternative landing pages for your marketing campaigns.
By running A/B tests with your email or ad campaigns you could then evaluate which was more effective.
Refine the page further by making minor alterations to the page's Calls To Action (CTA) to understand what works for your target audience. (what works well for another site/ another industry – may have no impact with your customers)
Once you've collected and analysed the data, this can be used to develop and build your optimised website.
Website Design Criteria Tip: Your website should be in-line with your company branding. All key messages that your audience would expect from interacting with your brand through any other marketing channel should be included.
Establish your website's goals. What is the purpose of your website?
Your marketing and business strategy which will include your digital strategy will define your website objectives.
These website objectives could incorporate, brand awareness, lead generation, sales or even sales / ordering. These objectives are fundamental to any website redesign. When choosing a web designer or web marketing agency, you should ask them to specify how their design will meet these objectives.
Website Design Criteria Tip: Identify and establish measurable Key Performance Indicators (KPIs) for each objective. These could be based around visits, conversions, average time on page, bounce rate or keyword rankings.
To ensure that your website meets your goals, your website design needs to consider: Search Engine Optimisation (SEO); Conversion Rate Optimisation (CRO); User Experience (UX) and Brand Identity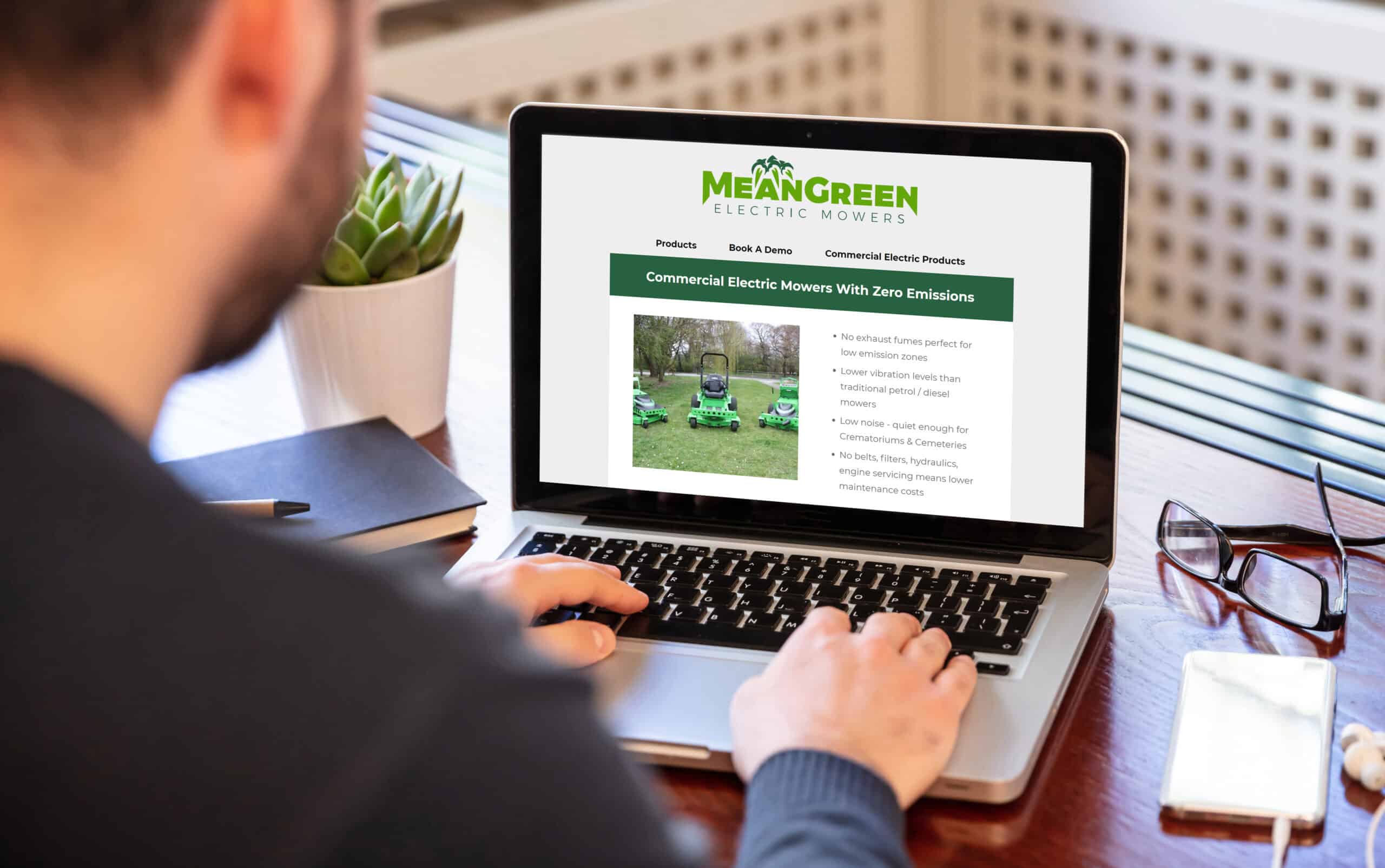 Search Engine Optimisation
Search engine optimisation is about increasing your organic visibility on search engines. This can be achieved through various on and off-site techniques. Approximately ninety percent of online activity starts on a search engine so it's essential that your site is visible on search.
Depending upon the sector within which you operate a high percentage of searches take place on a mobile, so having a responsive website is a no-brainer. For some B2C sectors mobile search could be as high as sixty percent, we have seen B2B sites where less that ten percent of traffic is via mobile.
Your website should be built with responsive in mind, as there are a large number of devices with different screen resolutions, this can be tricky to get right.
If your sites isn't responsive, it will be difficult and frustrating to use via a mobile device.
Website Design Criteria Tip: Not sure if your website is mobile friendly click here to take the Google mobile friendly test
Apart from responsive, a web designer will consider other on-page optimisation activities, such as improving the content, navigation and technical areas of the site.
Any changes that you make to the site may impact your SEO performance for better or worse. This will impact your rankings in search engines like Google and Bing. Good website design will take into consideration the following factors:
Structure and navigation: Make it as easy as possible for users to navigate through your site to get to the information that they need. Ideally a visitor will never have to click more than three times to get to the information they desire. Good navigation helps bots to create a map of your website when they crawl it.
Aesthetics: Your website design should look great so that users stay on your website and want to revisit it. Note- don't sacrifice user friendliness as you strive for improved aesthetics
Metadata: The page title and meta description are the first thing that a user sees in the Search Engine Results Page (SERPs) and will determine whether they click on your link or not. Think of it as an advert headline – does it grab your attention and does it make you wat to find out more. Your website content management system should allow you to input custom metadata and alt tags
Content: Your website should have functionality to allow you to easily add new content and update existing content. The more quality pages that your website has the more Google love you will gain. This increases the chance that your site will be found through search engines. A site that is constantly being updated and added to will get crawled by Google more frequently.
The factors of navigation, speed, user experience (UX) and design, should be taken into consideration as part of the website design criteria
Conversion Rate Optimisation (CRO)
Conversion Rate Optimisation is the process of enhancing your site to increase the chances that a user will complete a required action. It is important to note that a conversion doesn't always have to be a service or product purchase. It depends on your objectives and can include: Contact Form, newsletter request, download request, book a demo submissions, booking, account or transaction completion
Your site should be designed so that it drives users to these call to actions. A talented web design team will make the difference, getting the balance between efficiency and appearance.
Clear and concise briefing of objectives at the start of the website project is important. That way the website development can be considered in the planning stages. That way you will be in the best position to constantly refine your website for CRO. The analysis and management of CRO is down to your marketing and sales team, but they will need the support of your website designers to make the most of A/B and multivariate testing.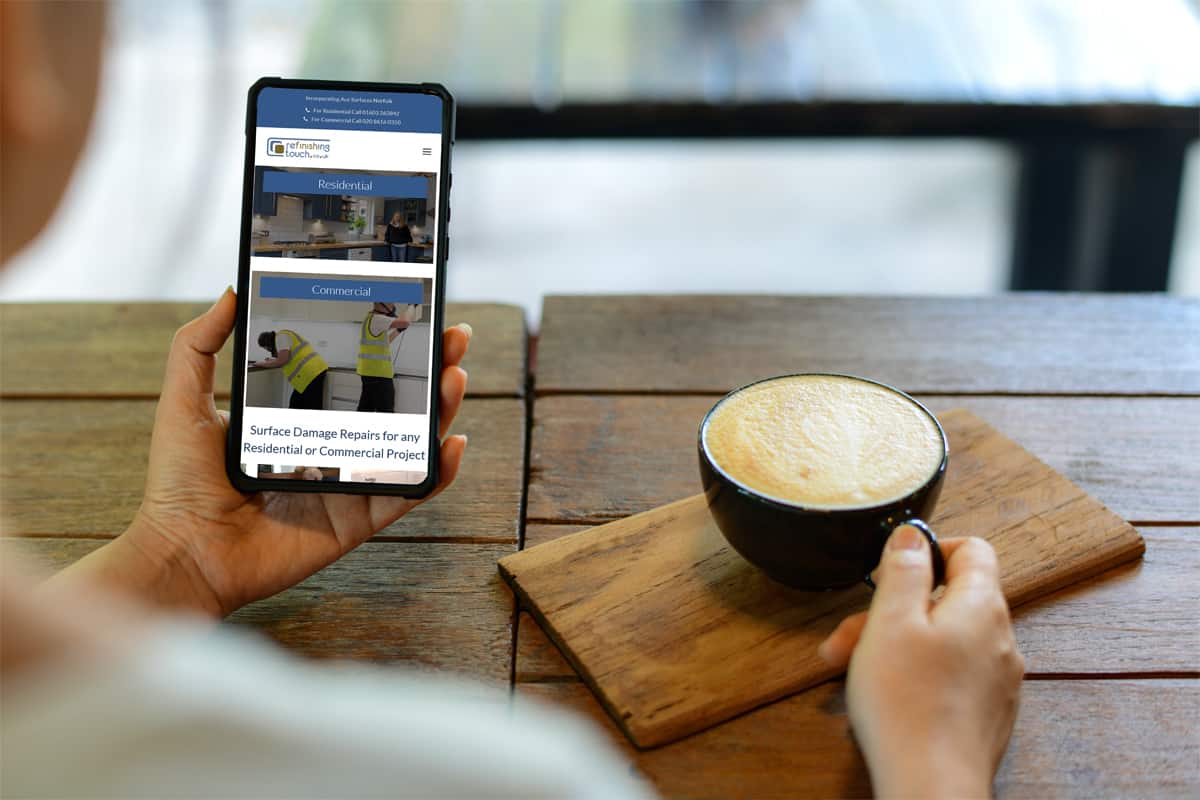 User Experience (UX)
Website User experience (UX) focuses on having a deep understanding of users, what they value, what they need, their abilities / capabilities and also their limitations. UX best practices involve improving the quality of the user's interaction with and perceptions of your product / services.
You want your website to be easy-to-use, accessible and a worthwhile and useful experience for your user.
UX is essential to website design and it's closely linked with SEO and CRO. As previously discussed search engines are trying to match up what a user wants with the most relevant websites, which factors in sites with the best UX. When you are optimising your website for conversion, you need to consider your users journey across the website.
A visitor will have a greater emotional response by seeing something that they find pleasing so a visually appealing website is important. There is a real balancing act however and many websites prioritise looks over functionality. This has potential pitfalls as users might like the look of a site, but find it difficult to navigate and use. If pages take a long time to load, or they find themselves unable to access information then they're unlikely to have a great experience and return.
We live in a society where instant gratification is becoming the norm. This applies to website users who have high expectations of how fast a site should load. To improve speed, images or videos should be compressed to limit file size and activate server compression. We would always suggest that you take consideration of site speed and file size during the design stages. As opposed to rectifying issues once the site is live.
To get more information on how you can improve site speed use Google's PageSpeed Tool ( there are a range of other speed tools available).
Site navigation is important for user experience. If a user can't easily find what they are looking for then unfortunately they will leave your site ( such is the power and the ease of search).
How well does your site perform on mobile. If you have tabulated information, contact forms, online calculators or booking forms how well do these function? Any difficulty in usage or completion will have a significant effect on final conversions.
A quality marketing website designer will be able to mix performance with good aesthetics.
Website Design Criteria Tip: Once the site is complete, you should regularly test it to enhance the user experience.
Brand Identity
Most people will get an initial impression of your brand by visiting your site, you only get one opportunity to make a first impressions and all that. Make sure that you're happy with how it's represented. A great question to pose is as a new user would you trust the company  when you landed on the website.
A website speaks volumes about your business.
A poor or bad experience on your website will reflect on your brand and could have a detrimental impact on performance. Simple things like your map not showing, or the site not having recent news can be detrimental.
If your brand prides itself on being quick, simple and easy, then your site experience should reflect this through structure, navigation and look.
Analytics (Measurement) and Monitoring
As in all strategy, you must spend time to review. Websites are not static they need to constantly adapt, change and be optimised to perform. This is the nature of the digital world, once you have built the website, that is just the starting point.
Most B2B organisations want a website that converts its users into an action – download a pdf / brochure, complete a form , engage in live chat etc. These actions to then eventually complete in a transaction. Therefore you need to know what areas of your website are performing well and which areas are underperforming.
The beauty of a website is that every element can be monitored to optimise it for users. Make sure you dedicate time to understanding the user journey and identify the pages that aren't getting traffic or converting. At a basic / entry level, you should be using Google Analytics and reviewing the data on a monthly / quarterly basis.
All the marketing channels you use such as email, social media ( LinkedIn, Twitter, Instagram etc), SEO or PPC, may be less effective if you have a poor website. Just having a website isn't enough. You cant say we need a website, get one knocked up in a bedroom and expect it to perform. It requires a lot more thought to make it fulfil its intended purpose.
If you're questioning why your website isn't performing as well as you'd expect, then contact Blue Dolphin who will conduct an audit and evaluate what's missing.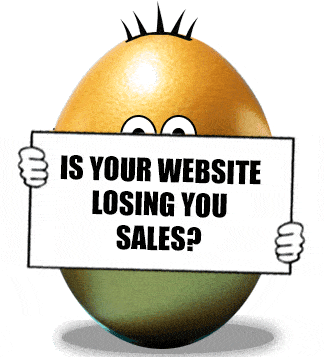 FREE Website Performance Check
Speed plays an important part in website performance how well does yours perform on desktop and mobile?
Is your site mobile responsive if not how many customers are you losing?
Is your site HTTPS?
With GDPR in place is your site legally compliant?
Find out about loads more website performance issues