Website Marketing Tools
Having your website designed and built is just the starting point. Once the site is live, you then need to drive traffic to the website, and convert site visitors to enquiries.
Over the last five years in designing and building websites and helping clients generate enquiries we have come across a number of useful website marketing tools. In this article we look at tools that help with
Planning
Measurement and Analysis
Creativity
SEO
Enquiry sign up
Website Marketing Tools for Creativity
There are a number of brainstorming tools available, in fact over the pandemic there appear to be even more developed as teams were forced to work remotely. If you are running a single website design project then Miro is a great tool for running a brainstorming workshop. With Miro you can facilitate workshops where regardless of their location everyone can participate. In seconds capture physical boards with Stickies and convert them to fully editable digital sticky notes ( so you can easily improve / change the wording on the sticky)
The beauty of Mira is that you can put these ideas into action, so you can easily go from ideation to execution on a single infinite canvas. Some of the templates include Kanban, Mind Map ( have a central theme / question and see where the ideas take you) , User story map, customer journey map ( where you have elements such as scenario mapping, customer goals, customer action with clearly defined process ownership) , road map ( where you associate tasks against specific dates).
Everything is in a single place. So you can gather references and import data from spreadsheets automatically. This then allows you to build your project with sticky notes, drawings, diagrams, images, docs. Importantly these are accessible form any type of device. This allows you to stay organised and ensure nothing falls through the website design project i.e. keyword research, tagging, and content clustering
Website Marketing Tools for Measurement & Analysis
Google Analytics – FREE website analytics tool
I can truthfully say, that barely a day goes by when I don't use Google Analytics. In our opinion it is the gold standard for website analytics.
It is vital that Google analytics is set up on your website. If Google Analytics isn't yet set up , don't delay you cant capture historic data. So the longer you leave it the more data you are missing out on.  Setting up a Google Analytics account is easy and getting it set up on your website ( especially a WordPress website) only takes minutes.
I would actually say that as a business owner / marketer it's hard to operate effectively if you don't have some level of Google Analytics expertise.
At its most basic level, Google Analytics can show you
Who is coming to your website,

from where – geographic location / traffic source ( direct / social media / referral etc)

On which pages they're spending most of their time.

Beyond that, you can set up goals to track conversions and track events to learn more about user engagement.

The devices / formats that visitors are using to view your site

What percentage of visitors are using a desktop device compared to a mobile or tablet
If they use a mobile are the Apple or Android

What site content is being viewed

what pages does a visitor land on, what pages do they view on their journey and on what page do they exit
how long they stay on particular pages

Really useful to know that a page is engaging and the visitor is spending many minutes on the page
Equally important to know the pages where a visitor bounces after a few seconds
Very useful to know the pages that aren't getting any visitors
To learn more, about Google Analytics check out this resource
Planning – Trello is a tool for collaborating and managing projects
Designing and building a website is a highly complex process with numerous activities and actions to be completed and signed off. For a bigger website build there will be large quantities of images, content and resources. All of these resources will need to be distributed and shared with various people within the group
Trello provides a great way of working together. Providing a group with a cloud based board, lists and cards. This allows you to more easily manage projects, organise tasks and give the team a clear project overview all in one place.
Some really nice functionality we like is the ease at which you can create projects and goal settings. This makes it a valuable tool especially when you are having online meetings and events. With it being so easy to set up a project can be created in minutes and everybody involved can see what tasks have been assigned to them
The building blocks of organising work are lists and cards and these are easily assigned to the Trello board. Task assignments, timelines, productivity metrics and calendars are all elements of functionality provided. So you can see how Trello is perfectly suited for managing a complex website design and build.
Within a card you can add images, pdf's, documentation, checklists. This is especially useful in website development as you can easily create a snagging list and assig activities to specific team members. When a task is completed this is automatically flagged on the system so you can see how  project is progressing.
Yoast SEO – the number one WordPress SEO plugin
Our website projects nearly always start with completing keyword research on behalf of a client. We use a variety of tools for this ( which we will write in detail about in a separate article) to get a clear idea of the search terms being used. This research then provides the cornerstone for the site structure and content elements. So now you know what wording is required you need to know that you are creating your website correctly.
The Yoast SEO plugin allows you to optimize for keywords, keyphrases, synonyms, related keywords, and all word forms of those. We always install Yoast on our WordPress websites .  With Yoast you can enter the keyword or keyphrase you'd like your post or page to rank for in the search results.
Yoast then analyses the content to check whether you're using the keywords often enough – but not too often – and in the right places. The premium version take this one major step further. It not only checks for the keyword or keyphrase, but also analyses your text on all variations of that word or phrase.
For example if the keyphrase is "business storage Huntingdon" and the synonym is "trade repository Huntingdon" all the possible word forms of each word are taken into account: 'business', 'bussinesses', 'trade', 'storage', 'store', 'storing', 'repository', etc. This way, you are truly optimizing your text.
Yoast make the bold claim with their Premium, version that they guarantee that no other WordPress plugin comes to how Google will see your text.
Yoast also allows you to tell Google exactly what a page is about through its structured data. By adding structured data to your pages in a new and innovative way, Yoast SEO is able to improve how Google, Pinterest, and other platforms understand what your page is about.
You are able to tell Google that your WebPage is an Article made by an Organization, and other combinations like that, which is the most convenient way for search engines to retrieve that information. Other solutions just tell Google it's a webpage, an article, and that there's a brand, without connecting it all together. This leaves a lot for Google to figure out itself.
There are other benefits of Yoast but I would finish with the readability function. Based on scientific research such as Flesch reading ease score Yoast grades how well / easily an article reads. So ideally you can create content that scores well for both readability and SEO.
Website Enquiry Sign Up – Gravity Forms
With WordPress and Gravity forms you can build powerful online forms quickly and easily. These can be built with the intuitive visual form editor. Simply select the fields that you want ( e.g. Name, Email, Telephone , Website etc etc) configure your options and then easily embed the forms onto your WordPress website.
There are thirty ready to use form fields
Standard Fields
single line text
paragraph text
drop down
number
checkboxes
radio buttons
hidden
html
section
page
Advanced Fields
Name
Date
Time
Phone
Address
Website
Email
File Upload
Captcha
List
Multi Select
Consent
Post Fields
Title fields
Body
Excerpt
Tags
Category
Post image
Custom field
Email notifications within Gravity forms has email autoresponders so that you are informed by email every time a form is submitted. Another advantage of gravity forms is that it has built in responsive styling, which means that your form will display correctly on mobile devices
Website Marketing Tools Summary
We have looked at 5 great tools we use on website design projects Trello, Mira, Gravity Forms, Yoast and Google Analytics. Other articles that you may find beneficial include Web Marketing Benefits, Website Marketing Planning and the Top 5 Small Business Website Marketing Tips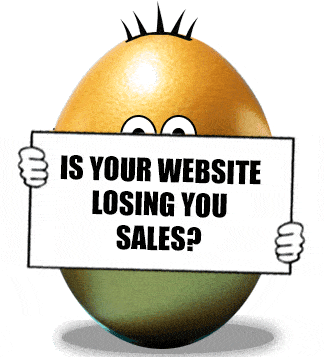 FREE Website Performance Check
Speed plays an important part in website performance how well does yours perform on desktop and mobile?
Is your site mobile responsive if not how many customers are you losing?
Is your site HTTPS?
With GDPR in place is your site legally compliant?
Find out about loads more website performance issues