Website Marketing Tools
In today's digital age, having a strong online presence is crucial for any business. A website is often the first point of contact for potential customers, and it's important to make sure that it is not only visually appealing but also effectively markets your products or services. One of the most effective ways to do this is by utilizing website marketing tools.
There are a variety of website marketing tools available, each designed to help businesses achieve specific marketing goals. Some of the most popular tools include:
Google Analytics: This powerful tool allows businesses to track website traffic and monitor key metrics such as page views, bounce rate, and conversion rate. By understanding how users interact with their website, businesses can make data-driven decisions to improve their marketing strategy.
SEO tools: Search engine optimization (SEO) is crucial for increasing visibility and driving traffic to a website. There are many SEO tools available, such as Ahrefs, SEMrush, and Moz, that can help businesses optimize their website for search engines and track their progress over time.
Social media management tools: Social media has become an essential component of any marketing strategy, and there are many tools available to help businesses manage their social media accounts. Hootsuite, Sprout Social, and Buffer are popular options that allow businesses to schedule and publish content, track engagement, and analyze performance.
Email marketing tools: Email marketing is an effective way to reach and engage with customers. MailChimp, Constant Contact, and GetResponse are popular email marketing tools that allow businesses to create and send email campaigns, track open rates and click-through rates, and segment their email list.
Lead generation tools: Generating leads is essential for any business, and there are many tools available to help businesses capture and nurture leads. Leadformly, Leadpages, and Unbounce are popular lead generation tools that allow businesses to create and publish landing pages, forms, and pop-ups.
Ultimately, the best website marketing tools for your business will depend on your specific goals and needs. However, by utilizing these tools, you can improve your website's performance, increase visibility and drive more traffic to your website which will ultimately lead to more conversions and revenue.
Having your website designed and built is just the starting point. Once the site is live, you then need to drive traffic to the website, and convert site visitors to enquiries.
Over the last five years in designing and building websites and helping clients generate enquiries we have come across a number of useful website marketing tools. In this article we look at tools that help with
Planning
Measurement and Analysis
Creativity
SEO
Enquiry sign up
Website Marketing Tools for Creativity
There are a number of brainstorming tools available, in fact over the pandemic there appear to be even more developed as teams were forced to work remotely. If you are running a single website design project then Miro is a great tool for running a brainstorming workshop. With Miro you can facilitate workshops where regardless of their location everyone can participate. In seconds capture physical boards with Stickies and convert them to fully editable digital sticky notes ( so you can easily improve / change the wording on the sticky)
The beauty of Mira is that you can put these ideas into action, so you can easily go from ideation to execution on a single infinite canvas. Some of the templates include Kanban, Mind Map ( have a central theme / question and see where the ideas take you) , User story map, customer journey map ( where you have elements such as scenario mapping, customer goals, customer action with clearly defined process ownership) , road map ( where you associate tasks against specific dates).
Everything is in a single place. So you can gather references and import data from spreadsheets automatically. This then allows you to build your project with sticky notes, drawings, diagrams, images, docs. Importantly these are accessible form any type of device. This allows you to stay organised and ensure nothing falls through the website design project i.e. keyword research, tagging, and content clustering
Website Marketing Tools for Measurement & Analysis
Google Analytics – FREE website analytics tool
I can truthfully say, that barely a day goes by when I don't use Google Analytics. In our opinion it is the gold standard for website analytics.
It is vital that Google analytics is set up on your website. If Google Analytics isn't yet set up , don't delay you cant capture historic data. So the longer you leave it the more data you are missing out on.  Setting up a Google Analytics account is easy and getting it set up on your website ( especially a WordPress website) only takes minutes.
I would actually say that as a business owner / marketer it's hard to operate effectively if you don't have some level of Google Analytics expertise.
At its most basic level, Google Analytics can show you
Who is coming to your website,

from where – geographic location / traffic source ( direct / social media / referral etc)

On which pages they're spending most of their time.

Beyond that, you can set up goals to track conversions and track events to learn more about user engagement.

The devices / formats that visitors are using to view your site

What percentage of visitors are using a desktop device compared to a mobile or tablet
If they use a mobile are the Apple or Android

What site content is being viewed

what pages does a visitor land on, what pages do they view on their journey and on what page do they exit
how long they stay on particular pages

Really useful to know that a page is engaging and the visitor is spending many minutes on the page
Equally important to know the pages where a visitor bounces after a few seconds
Very useful to know the pages that aren't getting any visitors
To learn more, about Google Analytics check out this resource
Planning – Trello is a tool for collaborating and managing projects
Designing and building a website is a highly complex process with numerous activities and actions to be completed and signed off. For a bigger website build there will be large quantities of images, content and resources. All of these resources will need to be distributed and shared with various people within the group
Trello provides a great way of working together. Providing a group with a cloud based board, lists and cards. This allows you to more easily manage projects, organise tasks and give the team a clear project overview all in one place.
Some really nice functionality we like is the ease at which you can create projects and goal settings. This makes it a valuable tool especially when you are having online meetings and events. With it being so easy to set up a project can be created in minutes and everybody involved can see what tasks have been assigned to them
The building blocks of organising work are lists and cards and these are easily assigned to the Trello board. Task assignments, timelines, productivity metrics and calendars are all elements of functionality provided. So you can see how Trello is perfectly suited for managing a complex website design and build.
Within a card you can add images, pdf's, documentation, checklists. This is especially useful in website development as you can easily create a snagging list and assig activities to specific team members. When a task is completed this is automatically flagged on the system so you can see how  project is progressing.
Yoast SEO – the number one WordPress SEO plugin
Our website projects nearly always start with completing keyword research on behalf of a client. We use a variety of tools for this ( which we will write in detail about in a separate article) to get a clear idea of the search terms being used. This research then provides the cornerstone for the site structure and content elements. So now you know what wording is required you need to know that you are creating your website correctly.
The Yoast SEO plugin allows you to optimise for keywords, key phrases, synonyms, related keywords, and all word forms of those. We always install Yoast on our WordPress websites .  With Yoast you can enter the keyword or key phrase you'd like your post or page to rank for in the search results.
Yoast then analyses the content to check whether you're using the keywords often enough – but not too often – and in the right places. The premium version take this one major step further. It not only checks for the keyword or key phrase, but also analyses your text on all variations of that word or phrase.
For example if the key phrase is "business storage Huntingdon" and the synonym is "trade repository Huntingdon" all the possible word forms of each word are taken into account: 'business', 'businesses', 'trade', 'storage', 'store', 'storing', 'repository', etc. This way, you are truly optimising your text.
Yoast make the bold claim with their Premium, version that they guarantee that no other WordPress plugin comes to how Google will see your text.
Yoast also allows you to tell Google exactly what a page is about through its structured data. By adding structured data to your pages in a new and innovative way, Yoast SEO is able to improve how Google, Pinterest, and other platforms understand what your page is about.
You are able to tell Google that your WebPage is an Article made by an Organisation, and other combinations like that, which is the most convenient way for search engines to retrieve that information. Other solutions just tell Google it's a webpage, an article, and that there's a brand, without connecting it all together. This leaves a lot for Google to figure out itself.
There are other benefits of Yoast but I would finish with the readability function. Based on scientific research such as Flesch reading ease score Yoast grades how well / easily an article reads. So ideally you can create content that scores well for both readability and SEO.
Website Enquiry Sign Up – Gravity Forms
With WordPress and Gravity forms you can build powerful online forms quickly and easily. These can be built with the intuitive visual form editor. Simply select the fields that you want ( e.g. Name, Email, Telephone , Website etc etc) configure your options and then easily embed the forms onto your WordPress website.
There are thirty ready to use form fields
Standard Fields
single line text
paragraph text
drop down
number
checkboxes
radio buttons
hidden
html
section
page
Advanced Fields
Name
Date
Time
Phone
Address
Website
Email
File Upload
Captcha
List
Multi Select
Consent
Post Fields
Title fields
Body
Excerpt
Tags
Category
Post image
Custom field
Email notifications within Gravity forms has email autoresponders so that you are informed by email every time a form is submitted. Another advantage of gravity forms is that it has built in responsive styling, which means that your form will display correctly on mobile devices
Website Marketing Tools Summary
We have looked at 5 great tools we use on website design projects Trello, Mira, Gravity Forms, Yoast and Google Analytics. Other articles that you may find beneficial include Web Marketing Benefits, Website Marketing Planning and the Top 5 Small Business Website Marketing Tips 
Using premium plugins on WordPress websites can offer several benefits compared to free plugins or relying solely on built-in WordPress functionality. Here are some advantages of using premium plugins:
Enhanced functionality: Premium plugins often provide advanced features and functionality that may not be available in free alternatives or core WordPress. They can extend the capabilities of your website and enable you to implement specific features or customisation options.
Regular updates and support: Premium plugins typically receive regular updates, bug fixes, and improvements from their developers. You're more likely to receive ongoing support and compatibility updates, ensuring that the plugin remains compatible with the latest versions of WordPress and other plugins on your site.
Better security and reliability: Premium plugins often have stronger security measures in place, undergo rigorous testing, and follow best practices to safeguard your website. They are generally more reliable and less prone to vulnerabilities, reducing the risk of security breaches or compatibility issues.
Advanced customisation options: Premium plugins often provide more extensive customisation options, allowing you to tailor the plugin's functionality and appearance to suit your specific needs. This level of flexibility can be valuable for creating a unique website or meeting specific requirements.
Dedicated customer support: Premium plugins usually come with dedicated customer support channels, such as email support or community forums. If you encounter any issues or have questions about the plugin's usage, you can rely on prompt assistance from the plugin's developers or support team.
Regular feature updates: Premium plugins tend to receive regular feature updates, introducing new capabilities and improvements based on user feedback and market trends. This can help you stay ahead and leverage the latest tools and functionality for your website.
Compatibility with other premium tools: If you're using other premium tools or services on your website, premium plugins are more likely to integrate seamlessly with them. This compatibility ensures smooth operations and avoids conflicts that may arise when using multiple free or incompatible plugins.
While premium plugins come with a cost, they often offer a higher level of quality, support, and reliability. However, it's important to research and choose reputable premium plugins from trusted sources, as not all paid plugins are created equal. Assess your specific needs, read reviews, and consider the value proposition and long-term benefits of the premium plugin before making a purchase.
In conclusion, website marketing tools are essential for any business looking to improve their online presence and drive more traffic to their website. These tools can help businesses track website traffic, optimise their website for search engines, manage social media accounts, create and send email campaigns, and capture and nurture leads.
However, it's important to note that no single tool can do everything, and businesses should select tools that align with their specific goals and needs. Some businesses may benefit from using a combination of different tools to achieve the desired result. Additionally, it's important for businesses to regularly review and analyse their website marketing tools to ensure they are getting the most out of them.
Ultimately, the effective use of website marketing tools can help businesses improve their website's performance, increase visibility, and drive more traffic and revenue. With the right tools and strategy in place, businesses can take their online presence to the next level and achieve their marketing goals.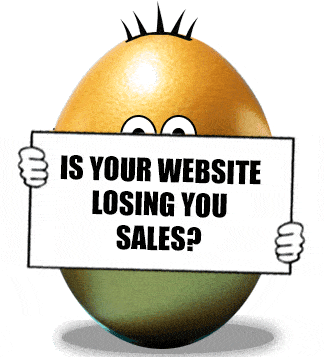 FREE Website Performance Check
Speed plays an important part in website performance how well does yours perform on desktop and mobile?
Is your site mobile responsive if not how many customers are you losing?
Is your site HTTPS?
With GDPR in place is your site legally compliant?
Find out about loads more website performance issues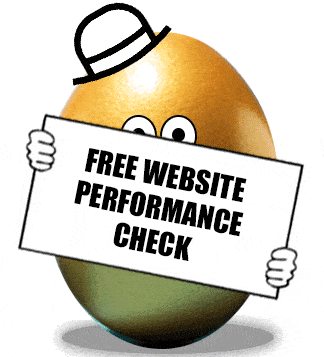 The Benefits of Using WordPress Premium Plugins
Using WordPress premium plugins offers several advantages that can greatly enhance the functionality and performance of your website. One of the primary advantages is the enhanced features and functionality that premium plugins provide. Unlike free plugins, premium plugins often offer advanced features and capabilities that are not available in their free counterparts. These can include custom widgets, robust customisation options, advanced analytics, e-commerce integrations, and more. By using premium plugins, you have access to a wider range of tools that can enhance your website's capabilities and tailor it to your specific needs.
Another significant advantage of premium plugins is the reliable support and updates they offer. When you encounter issues or have questions regarding the plugin's usage, premium plugin developers typically provide dedicated customer support to assist you. They are committed to ensuring their customers receive timely help and guidance. Additionally, premium plugins often come with regular updates and bug fixes, ensuring that the plugin remains compatible with the latest versions of WordPress and other related technologies. This reliable support and updates can save you time and effort in troubleshooting and keeping your website running smoothly.
Security and reliability are crucial considerations for any website owner. Premium plugins are generally developed with a focus on security, reducing the risk of vulnerabilities or compatibility issues. These plugins undergo rigorous testing to ensure their reliability and compatibility with various WordPress themes and plugins. By using premium plugins, you can maintain a more secure and stable website, reducing the likelihood of security breaches or functional disruptions.
One advantage of premium plugins is the regular feature enhancements they offer. Premium plugin developers are motivated to improve their offerings continually. They listen to user feedback and stay updated with industry trends, introducing new features and enhancements based on these insights. By utilising premium plugins, you gain access to these ongoing updates, allowing you to stay ahead of the competition and provide an enhanced experience for your website visitors.
Premium plugins also excel in integration and compatibility. They are typically designed to seamlessly integrate with other popular WordPress plugins and themes. Premium plugin developers prioritise compatibility, reducing the likelihood of conflicts or compatibility issues when using multiple plugins together. This integration capability makes it easier for you to extend the functionality of your website by combining multiple premium plugins that work together harmoniously.
Lastly, premium plugins offer greater customisation and flexibility options. They often provide more control over various aspects of your site, such as layouts, typography, colours, and styling. Premium plugins allow you to tailor your website to match your branding and design preferences, creating a unique and personalised website that aligns with your vision. This flexibility is invaluable for businesses and individuals who want to create a distinct online presence.
In summary, utilising premium plugins for your WordPress website offers advantages such as enhanced features and functionality, reliable support and updates, security and reliability, regular feature enhancements, integration and compatibility, and customisation and flexibility options. These advantages can significantly improve your website's functionality, performance, and user experience, making premium plugins a worthwhile investment for many website owners.