Struggling to Make Time For Marketing Strategy
Developing a Marketing Strategy takes time and effort. These could be the reasons why so many companies without a dedicated marketing resource end up struggling to complete strategic planning. The following personal management reasons could be to blame
Attempting to do to much – this is especially true in businesses that have limited resources and are having to cope with
Managing other peoples mistakes – often because you haven't got time to put systems and processes in place
The inability to say no – so when other activities occur ( urgent sales proposal, other meetings etc) these get actioned
Conflicting deadlines – when business strategy needs to be completed by sales / operations people, there is every opportunity that conflicting deadlines and other priorities will occur
Building habits to create time for strategy
There are 3 motivational drivers
FEAR – if I don't do this bad things will happen
Reward –  if I do this good things will happen
Attitude – habit of thought
How can you build habits
Sir Clive Woodward described it as achieving the slight edge. "We didn't improve one thing by 100%, we improved 100 things by 1%"
Success – what we want

Results – what we achieve

Behaviour – what we do

Attitude – habit of thought

Conditioning – building habits
Action: Where can you make small improvements on 5 business issues that would give you dedicated time for strategic activities
High Pay Off Activities – Crisis, Urgent and Important
High pay off activities are those things that move you most effectively towards your goals
Important: Its impossible to to identify high pay off activities without clear goals
Crisis Mode – activities that you do first, manage second, communicate third and finally think about goals
Important – consider is there some way to bring order to what looks like crisis mode
Urgent and Important
Urgent – Needs immediate attention
Important – Related to your goals
Important – The tyranny of the Urgent
Proactive Mode – Plan / Do / Check / Act
Plan and set goals
Schedule & Communicate
Implement
Review results
Maximising Productivity
Schedule uninterrupted time to think creatively and strategically
Use high energy time to do important things
Actively avoid interruptions – agree with colleagues when not to be disturbed
Avoid multi tasking – mono tasking is always the best
Is Marketing Strategy Important
Getting the marketing strategy spot on is critical for any successful company. This helps you identify, reach and communicate with your target audience and eventually helps you grow your company sustainably in the long term.
Marketing is very important because without it, you won't be seen and your company literally won't go anywhere
But marketing your business without professional guidance is one thing, and marketing your business with a definite strategy is another thing. The findings are fairly different. At this point its worth reiterating that marketing is a professional discipline. If you were having your gas fire serviced you would use a qualified gas fitter. If you were having your electrics repaired you would use a qualified electrician. So why take marketing advice form an unqualified marketer.
That's when a plan for marketing comes into play
The importance of a marketing strategy
Think of a marketing plan as getting a road map (or a cheat sheet) that will lead you through almost every business decision you make. Unfortunately the value of a marketing strategy for a campaign has not been discovered by many business owners.
What exactly does a marketing campaign entail? A marketing plan should illustrate the direction you are taking to accomplish your particular goals and objectives. This sounds straightforward, and it is. But asking the hard questions that come with developing a marketing plan isn't always easy. This is where an external professional marketing consultant can pay dividends as they can ask the correct challenging marketing questions.
And this is the primary reason why the value of a marketing campaign is not understood by many smaller to medium businesses.
The consequence of not having a Marketing Strategy
After five years, why do almost fifty percent of businesses fail? So why do many small businesses fail? They fail to grasp the requirement of a marketing strategy and do not completely incorporate digital marketing into their marketing plan, resulting in the following
They lose out to rivals
Loss of market share to current and start-up rivals
They have less success in gaining and retaining clients
Identify fewer prospects for increased targeting and optimisation
Lack of preparation also leads to suboptimal implementation. It ensures that rivals can pose more of a risk, filling in the holes in the mediocre service you provide.
And finally, many organisations do not devote enough resources to it, considering the efficiency of digital marketing. For the astute business owner, this offers a chance.
Manufacturing Marketing Challenges in relation to BHAG
BHAG The need to Increase & Reduce
The following are key points from a blue chip manufacturing presentation I recently attended.
They are looking to increase speed of production by 2 times over the next 5 years
They are looking to reduce production costs by 30%
The product they supply is designed to be fit and forget for the next 25 years
To achieve the above their design criteria is based on a 250 year product life cycle
The organisation has a sector focus and is looking to grow its business by 50% over the next 5 years
When I listened to the presentation I thought 'Big Hairy Audacious Goals (BHAG's)'. With such challenging targets this will be fascinating to see if the company achieves them. My guess is that because it has so specifically targeted a specialist niche, it will.
BHAG and Your Business
So does your organisation have BHAG's and if it did what would they be and would they help drive the business forward?
Struggling to Make Time For Marketing Strategy
If you are struggling to make time for marketing strategy development hopefully these techniques will help you find the time. If you are looking to develop a marketing strategy that clearly differentiates and positions your business you may benefit from involving a marketing specialist. For more more information click here, or to contact a marketing specialist click here. To find out more about website design click here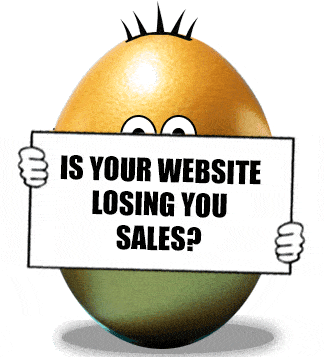 FREE Website Performance Check
Speed plays an important part in website performance how well does yours perform on desktop and mobile?
Is your site mobile responsive if not how many customers are you losing?
Is your site HTTPS?
With GDPR in place is your site legally compliant?
Find out about loads more website performance issues