If you're running a business or involved in a smaller business the likelihood is that your to-do list runs to multiple pages of A4. With a schedule of urgent and important actions, business owners can't afford to chance around with marketing approaches that offer little or no return on investment (ROI). The goal is to find and attract as many qualified buyers as possible to keep your business growing and profitable. The challenge is how do you do it? The answer is web marketing. Now you may be wondering what is web marketing and what are web marketing benefits over traditional marketing?
Broadly speaking web marketing is now used to refer to any advertising activity that is conducted online.
Because of the lower costs the majority of marketing activities are now done through the Internet. There are still B2B companies who survive and in fact thrive with the minimum of web marketing and focus on traditional trade shows and events. Not surprisingly the pandemic has forced many of these companies to rethink their strategy.
We will have to wait and see how these companies develop in the future.
The likelihood is you have dipped your toe into web marketing. You might have avoided it altogether because of the time you think it will take, or you don't see the value.
In this article we will explore what web marketing is, why you should care, and how to use it to help your business gain new customers.
What Is Web Marketing?
Web marketing is the process of using the Internet to market your business. It includes the use of search engines, blogging, email, social media and videos.
Promoting a business so that customers know you exist takes a huge effort. As you would expect there are a wide variety of ways to achieve this.
Traditional advertising in newspapers, advertising in printed directories ( remember how successful Yellow Pages was ten plus years ago. The yellow pages directory came out in 1883 and was stopped in printed format in 2019) , direct mail,  radio and television advertising and billboards have been around for decades. ( Television advertising in the UK began on 22 September 1955)
All of these traditional approaches can drive traffic to your website.
With over forty million people using the internet every day in the UK, there are huge opportunities to get your product or service in front of people who need or want it.
Web marketing takes many forms, three popular forms include banner ads, email promotions, and social media posting. There are lots more approaches under the "web marketing" umbrella.
What Are The Benefits Of Web Marketing?
Now that we've considered what web marketing is, let's go through web marketing benefits.
Marketing on the web gives you unique benefits that other advertising and promotion avenues don't.
As we will see it can be very cost-effective
Web marketing can be focused ( in fact it can be laser targeted)
Its interactive and dynamic nature allows you to build relationships
As I often say to clients its only electrons, ones and noughts therefore its easy to adapt and edit
A massive benefit of digital is that its measurable and easy to determine ROI
Marketing Traditional versus Digital
Traditional marketing
Typical interrupts as a means of being able to offer something of value
In todays digital world struggles to hold the readers attention for more than a short time
Tends to be expensive
It can take quite a period of time to measure campaign performance which can be expensive and time consuming
Digital marketing
If the prospect is digitally searching then it has the potential to provide value to them
Web content ( written, graphical, imagery or video) can educate the prospect, helping them to make purchase decisions in the future
Has the potential to create viral or shareable content that links to your website
Possible to measure very accurately and determine within a short period of time if a campaign is working
In some cases can be completed for little or no cost
Web marketing is cost-effective.
Traditional forms of marketing can cost companies a significant amount of money. I recently spoke with a client who was looking at an A4 advert within a specialist trade magazine and had been quoted over £1800. Facebook ads, for example, can be many times cheaper and more targeted than radio, television, or print ads.
Using the internet to expand and engage your audience is much less expensive, as long as you have a plan in place in advance that helps pinpoint your desired audience.
Web marketing builds relationships.
Unfortunately many digital marketing campaigns when done badly end up being annoying noise to the very consumers you are trying to reach.
When done right, web marketing actually helps your prospects, offering solutions and addressing pain points.
This makes it more effective at starting conversations and building trust than other types of marketing.
Web marketing is easy to adapt and edit ( and should be)
Banner ads, Social media advertising or other online campaigns can be measured accurately and revised quickly and with little difficulty. The ability to split test, measure the results and test is very beneficial . New pricing, additional products, and time-sensitive sales can all be handled easily with web marketing initiatives.
Web marketing is focused.
There are many types of online advertising options that allow you to target the specific demographics of your customer like web marketing.
Listed below are 10 types of online advertising
Display ads – these should be simple, bold, relatable, feature an image or video and mirror the target audience / customer persona
Paid Search – do you want more traffic or are you primarily trying to get more conversions
Social Media Participation – be active and participate in relevant online communities
Facebook Ads – you can put ads that target demographic profiles and not just key phrasess
Retargeting Ads – Retargeting aka remarketing is one of the types of online advertising that will show your business to bounced traffic after they leave your site
Email marketing – even a simple mediocre email blast can boost traffic to your website . Be aware of GDPR
Blogging – Create longer content articles ( that will be Google friendly) ,Use shorter, news centric write-ups too. Also use data driven pieces (infographics work well here) and videos for best results
Webinars – Covid have shown to us all that people love to learn, and people eagerly wait to learn on webinars.
Collaborations / Influencer marketing – these can include guest blogging / referral traffic / interviews
Search Engine Optimisation – Optimising content for search engines is still valuable
Set your message to show up on websites your prospects are likely to visit, be visible to certain industries and geographic locations, and even target by age or education range in some cases.
Web marketing is measurable and easy to determine ROI.
If you are running traditional marketing campaigns how successful are they? Do you know the amount of business they have garnered you?
It can sometimes be very difficult to answer questions about traditional marketing measurements. One of the greatest benefits of web marketing is its ability to provide quantifiable results.
Examples of tracking digital adverts is to create URLs that are only present in the digital advertisements that you place. That way you can see exactly where and how many leads are being generated. The same is also true for landing pages.
The ability to see what works well and what fails helps streamline marketing's efforts, and save you money and time
We often find with clients that they understand the benefits of marketing their business on the web, but are not be clear on how exactly it is relevant to their business. This is where talking to a web marketing professional can be beneficial.
Our team of digital experts will help you through the learning curve by providing professional services that complement your digital marketing campaign. Contact us today to learn more about your web marketing options.
Web Marketing Is Relevant To You?
If any of the statements below match with your requirements then web marketing could be of relevance.
1: You want to build deeper connections with your customers.
If you strategically use web marketing, you can position and differentiate your company as an industry expert and establish trust in your product or service.
2: You want to reach a larger number of buyers / prospects.
Many of the traditional old-school marketing approaches are bound by perimeters that don't exist in web marketing.
For example, A static billboard is only seen by the drivers who are on that particular road. A radio advertisement can only be heard in a certain number of geographical locations.
Internet marketing has the potential to reach a worldwide audience! Customers you would have never encountered by any other means can potentially visit your website as a buyer through web marketing.
3: Web marketing can be used to complement your current strategy.
Traditional marketing and digital marketing are complimentary. Web marketing should be used to  the efforts of your current marketing strategy.
Companies can and should continue using some of their tried-and-tested efforts and add online promotions into the mix. By measuring the performance of the activities you can over time measure and adapt the ratio of each.
What Is Web Marketing Strategy?
A web marketing strategy is an overall plan that utilises all the currently available digital marketing channels.
Once your strategy is in place, the next action to consider is the types of marketing that you want to pursue.
What Are The Different Examples Of Web Marketing?
The most common examples of web marketing are SEO, Social Media, Email, PPC, and Content but those are not the only ones.
The options can be seen as overwhelming, ( with a new social media platform seeming to appear every week). We would always to suggest that companies don't attempt them all at once. Below is a brief overview of the options.
Email Marketing
Social Media Marketing
Content Marketing
Search Engine Optimization
Google Ads or PPC Advertising
Display Ads
Retargeting
1. Email Marketing
Creating emails about your product or service and then sending them to a base of known and identified prospects is one of the most widely used forms of web marketing. Please be aware that you are complying with GDPR
A positive of email marketing is that B2B Email marketing can be inexpensive and can be highly targeted. Lots of figures are floated around about email ROI. One major provider suggests that for every £1 spent, email marketing generates £38 in ROI.
A negative of email marketing is that consumers get loads of emails in their inboxes every day. Therefore unless you get your email message right, it may end up in the trash folder, unread and neglected.
2. Social Media Marketing
As with email marketing, social media marketing is inexpensive, and getting into it is simple. A challenge is to make sure that you choose the correct social media platform that matches the persona of your prospects.
The first step will be to create a company profile and engage on social media. However, randomly posting every now and then without a set schedule is unlikely to be successful.
3. Content Marketing
You may have heard the phrase "content is king". Content marketing has exploded as an effective web marketing tool.
Companies that post high quality, authoritative, well written, detailed content blogs on a regular basis see four times the website traffic as the companies that don't.
The reason for this is simple that people search for answers on the internet. Think of the last search term you typed into Google. "How do I… Can you … Where do you… What is the … etc"
Companies that provide helpful, easy-to-understand answers that are relevant to their questions develop loyalty and trust.
By creating a regular stream of high-quality content strategically distributed can improve a company's sales!
If this sounds like the best type of web marketing for you, then check out our content marketing services.
Content marketing has 4 key stages / principles
Creating consistent high quality content
Build trust by providing original, unique and engaging content
Maintaining a community of true fans gained through organic content
Convert your audience into paying customers
4. Search Engine Optimization
SEO stands for "search engine optimization". It involves strategies, techniques, and best practices that help businesses increase their search rankings and become more visible in search engines like Google, Yahoo and Bing. The big benefit of search traffic you gain from your SEO efforts is that its organic traffic. Organic search traffic is essentially free traffic because you are not paying for those users to engage with your business's site. As opposed with "Ads" that pay to appear on the page
SEO marketing professionals are required to work continuously to keep your website ranking. The challenge is that competitors are usually trying to overtake your website in those results.
Why would you care if your business is visible in search engines?
Statistics indicate that over 90% of website traffic comes in through search engines. Of these search engines, Google is the number one search engine and directs over 85% of that traffic.
Google's algorithm determines which websites appear on the first page and where a website will appear in the search engine results pages (SERPs).
Typically less than 5% of searchers ever click past page one. What happens is that over 80% will refine their search terms if they don't see what they're looking for. For example
Web Designer
WordPress Web Designer Peterborough
And an Advanced Web Rankings study found that almost seventy percent of clicks go to websites in the first 5 spots.
The exact Google algorithm is a well-kept secret to prevent exploitation. Google regularly make major changes to the algorithm to change its characteristics and ultimately provide the user with the best search experience. SEO optimisation services utilise the knowledge Google's algorithm to help clients achieve the highest organic positions.
5. Google Ads (or PPC Advertising)
An astonishing 70,000 searches are performed on Google every second. That's almost 227 million an hour
To be at the top of the search, ahead of the organic returned results companies can pay to be advertised. The cost of the ad will depend on a number of factors and can range from pennies through to £30 plus ( depending on the competitiveness of the search term). They can be cost-effective because you set a budget in advance and only pay for click-throughs. Equally they can be a very effective way of spending money if you don't set up the campaign correctly.
Google ads are a valuable part of web marketing because they put your business in front of an audience that is already searching for information about your product or service.
6. Display Ads
Companies can choose to advertise on selected websites where their buyers are likely to visit. For example the British Fluid Power Association ( a membership organisation for the hydraulic sector) allow suppliers to the hydraulic industry to place banner adverts on their site
The displaying website typically charges a fee to each company that wants to advertise. Prices vary depending on the size and placement of the ad and the expected volumes of traffic an advert might expect.
The key to making display ads successful is to know what attracts your prospects, and then being able to capture their information once they click through your landing page.
You can monitor the success of the banner ad by tracking it through your Google Analytics.
7. Retargeting
You may have noticed retargeting without actually realising what was going on.
Retargeting is a form of web marketing that can bring a person who has previously visited your website but left and get them back into your sales funnel. For example,
A person looks at your website.
Your site drops a cookie that is a trail leading you back to them.
When they visit other sites, your retargeting ad shows up as a banner, reminding them of your company.
If they click on it, they will be routed back to one of your awesomely designed landing pages.
Retargeting is essential in re-engaging potential customers who, for one reason or another, didn't complete their transaction with you.
Some useful statistics. 49% of buyers visit a website between 2-4 times before making a purchase. Typically only 2% of a sites web traffic are actually converted on their first visit. Retargeting is a technique that helps brands engage that 98% of users who didn't convert on their first visit.
How Can You Get Started With Web Marketing?
If you have used web marketing already or are just getting started, you need a plan to achieve the most success out of your efforts.
We have listed some tips below that we hope will help you develop that plan. You can also consider hiring a digital marketing agency to tackle this task for you.
Step 1. Set your goal
The goal of web marketing is ultimately to get more revenue. That should be your goal too or at least part of it.
When developing your plan you need to establish what you are trying to accomplish?
Is it to grow your website traffic?
Increase your social media followers?
Expand your email database?
The better you are at establishing and communicating your goals, the greater the chance that your web marketing will help you reach and exceed them.
Step2: Understand your buyer (Buyer persona)
With web marketing relating to your buyer's problems and pain points and addressing their needs is crucial to your entire marketing strategy.
So a key activity is to make sure that you have identified the right target customers.
So if you need to target "Project Managers" but end up contacting H&S executives you are likely to fail spectacularly
You need to put time into developing your buyer persona. Note you may have a number of buyer persons. For each buyer persona identify the issues they would be interested in, and then use these as your marketing base.
Step 3: Choose your approaches ( based on time and budget)
There are many choices to make when looking at completing this type of marketing as mentioned previously.
The following three elements should be considered
Think about your target customers
The amount of time you can devote to your online marketing initiatives
The budget you have available are prepared to invest
We would suggest that you pick the approaches that you can devote enough time to. This way they can be nurtured and developed to there full potential. Typically the three we would prioritise to start with would be content marketing, email marketing and Social media posting.
The ultimate decision depends on your specific company and goals.
Step 4 : Develop and style your messages
This is a complex and extensive subject. We will cover this in a more detailed article shortly. Your branding message should be consistent and short to build awareness.
Based upon the persona activities you have previously completed, decide on what you want your leads to remember about you. Then communicate and share that message across the channels you have chosen to use.
Make sure you avoid the temptation of deviating off-course with other messages that don't fit into your strategy.
Step 5: Organise and Action
If you don't have a dedicated marketing team or person, decide who internally will manage your web marketing efforts. You need to select a person who buys into the relevancy of the web marketing benefits.
If you don't have the internal capacity, this may be the time to consider hiring a web marketing agency to handle this for you.
A good web marketing agency will create and maintain a content calendar that shows ongoing planning of the blogging, social media, SEO, and other online advertising efforts.
Consistency is crucial and it's vital that the person in charge of these tasks stay focused and diligent about implementation.
An approach of "its on the list we will blog / email etc when we get a some time" is doomed to be less effective
Step 6: Measure, Analyse and Revise
Digital marketing activities can be accurately measured which is one of the best things about marketing on the internet. The ability to directly measure ROI means that if something isn't working you can modify or stop. If an approach is working well you might decide to do more of it.
We would suggest that on a monthly basis you should review the results and see if you are reaching your goals with current efforts.
When you are having success its always worthwhile talking to customers to figure out what specifically is making it such a success.
Making time to analyse and investigate analytics may seem boring, but it's this type of information that makes future web marketing efforts even more beneficial.
Web Marketing Benefits Summary
Once you understand what web marketing is, it is time to start executing.
If you don't adopt web marketing you will fall behind your competitors and will probably see less Return On Investment from your traditional marketing efforts.
Don't be afraid of web marketing. If your business has plateaued / declined as a result of the pandemic web marketing  could energize your entire marketing initiative and breathe new life into your strategy so you can increase your sales!
If you're ready to get started, then contact us today.
If you still have questions, that's understandable. Contact Andrew Goode and we'll be happy to answer them!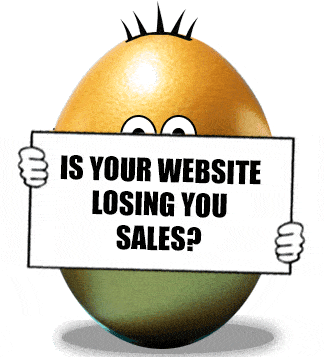 FREE Website Performance Check
Speed plays an important part in website performance how well does yours perform on desktop and mobile?
Is your site mobile responsive if not how many customers are you losing?
Is your site HTTPS?
With GDPR in place is your site legally compliant?
Find out about loads more website performance issues