Search Engine Optimisation Helps You Maximize Your Marketing & Sales ROI
To make profitable sales and retain customers, you must be visible where your customers fact-find ( do their research) hangout, communicate and exchange opinions, and potentially shop. Following the pandemic, more than ever, that's online and on the web.
Modern search engines are the gateway to the Internet ( These Google with 86% of the search market share, You Tube, Bing, Baidu etc). Therefore to be visible online, it is critical that search engines can find your website. You need to give the search engines reasons to rank your web pages with top spots (ideally page 1 positions) in the search engine result pages (SERPs).
Search engine optimisation activities will increase the needed visibility in searches. Increased visibility leads to increased brand awareness and ultimately targeted website traffic. This traffic when converted (don't forget conversion activities are critical) directly impacts on sales.
SEO is part of your overall Marketing & Sales Action Plan and when correctly implemented results in all of your marketing and sales methods working more effectively and efficiently. SEO isn't delivered in isolation it needs to be an integrated part of your sales and marketing.
Other articles that you may find beneficial include Web Marketing Benefits, Website Marketing Planning and the Top 5 Small Business Website Marketing Tips 
In this article we will consider specifically what  SEO can do for your business.
What Is Search Engine Optimisation (SEO)?
SEO is the abbreviation for "search engine optimisation". It incorporates strategies, techniques, technical and tactical best practices to help businesses increase their visibility in search engines like Google ( and other search rankings). One of the most important factors about the search traffic you gain from your SEO efforts is that its organic traffic. Importantly organic search traffic is free traffic. That's because you are not paying for those users to engage with your business's site ( as opposed to PPC activities where you are trying to interrupt)
However work is required to keep your website in those top ranking spots as unfortunately competitors will try to overtake your website for those search results.
Why should you care that your business is visible in search engines ( predominantly Google)?
Today it is estimated that as much as 93% of website traffic comes in through search engines.
Of all the search engines, Google directs over 85% of that traffic.
Google's algorithm determines the order in which websites appear within the search results. So showing some Google love and influencing their  algorithm will dictate whither you appear on the first page or further down the search engine results pages (SERPs).
There are various stats banded about

Some say that less than 5% of searchers ever click past page one.
Suggesting that 80% will refine their search terms ( search wording) if they don't find what they're looking for.
I have seen various reports that suggest over sixty percent of clicks go to websites in the first 5 spots.

Google keep the exact algorithm a well-kept secret  and then change it significantly three or four times a year to prevent exploitation. Google want the best results to appear to a customer searches and doesn't want people manipulating search results
Knowledge of SEO and how the Google algorithm acts helps professional digital marketing providers help clients achieve the highest positions.
Web Marketing SEO Services
Companies providing SEO services apply SEO strategies designed specifically to overtake the competition within your market sector. Working with you they will help over a period of time get your website appear in top results for searches that matter to your business. Note – It will take time – anyone who says they will get you to number one in google in days / weeks is not telling the whole truth.
An example of SEO in action
For example, if you sell Men's Hiking Boots, you need to be visible when people search for "Men's Hiking Boots." But you also need to be visible in related searches like:
Men's walking boots
Hiking boots with the best performance
Waterproof hiking boots
Using specialist software SEO professionals will work with you to research what your target audience is searching for. Clearly identifying the search terms they use to make you visible against these search terms.
There are important operational issues to consider. The search engine optimisation work completed by an SEO agency must not break any of Google's rules. Google strictly monitors activities and penalizes companies and their websites that deliberately try to manipulate rankings.
Unlike pay-per-click (PPC) where you can get instant placement, SEO is not a quick campaign that you can run a few months and then forget about it. SEO is a long-term investment that when completed correctly will deliver longer terms benefits.
Google is by far and away the most important search engine. SEO can be optimised for other search engines that may be relevant to your business such as Bing, Yahoo, YouTube etc. It could be argued that social media sites are also search engines as people use hashtags (#) to find certain topics.
SEO Optimisation Services Help Your Business?
Improving your SEO will deliver measurable and impactful business results that matter to your business. Some of the ways that SEO will impact your business are shown below.
SEO Benefit 1: Brand Awareness
When your website is visible in search engines, and ranks higher more people will see it. ( note this does depend on search volumes – which is something will cover in more details later in the article). This has the benefit of breeding a level of familiarity and trust. By appearing you have the potential to be the authority on the topics they search for.
This generates brand recall. When your target audience is looking for something you offer, potentially you're top of mind. They associate what you sell with your brand.
SEO Benefit 2: More "Targeted" Website Traffic
Something we have covered previously in other articles but is well worth repeating. All website traffic is not equal. We want to attract visitors that want to be your customers. The goal of SEO is not just to appear more in searches. You want to be visible in the right searches.
I have lost count of the number of companies who on initially talking to them are fixated on saying that they want search volumes to increase to XXX. That is not the case.
The right searches for your business are searches made by your target customer, conducted at the right stage in the customer journey.
Awareness/Discovery – When customers have identified a need or want and are exploring companies that can meet that need ( wallet is in the pocket)
Consideration – When customers are digging deeper to find out which one they need/want and which company is most likely to deliver ( wallet is on the desk)
Decision-Making/Buying – They already know your brand and what they want. They're ready to buy now. ( wallet open and credit card in hand)
SEO services are designed to help you reach customers with the right information and message for each stage of this journey. So at awareness and discovery "How to …." are important topics of conversation.
Ultimately that leads to more sales
SEO Benefit 3: More Sales
The majority of SEO isn't overly promotional. Fundamentally it has the potential to position you to be in the right place at the right time to be part of the sale process. In our Covid / post Covid world customers like that.
The following cross-industry averages allow us to look at SEO sales through the following scenario
The average Click Through Rate (CTR) for the top search result is 30%.

Note: This volume of CTR would be unheard-of in any other type of marketing.

The average conversion rate for a click in the search results is currently 2.35%.
Assuming your website appears in a search that 1000 people make every month.
So let's say 300 people (30%) click. 2.35% is roughly 7 people. If your average order size is £4,000, that's around $28,000 in revenue a month.
And this is just one example of one search result. A search engine optimization firm like Blue Dolphin enables you to rank well in a suite of long tail searches.
Now for many B2B companies I know that the sales wont occur online. There will be site visits, designs, proposals etc. So in these instances its all about getting found so that you get involved in conversation and technical discussions. Either way you can grow your business with SEO.
SEO Benefit 4: In Google We Trust
Google employs the very latest and most advanced machine learning and advanced artificial intelligence as well as over 130,000 employees. The ultimate aim of Google is to provide the ultimate search experience for a user. So if I am looking for a "Thermally Conductive Adhesive" the site that appears number 1 will be the best site for the customer looking for "Thermally Conductive Adhesives".
Google wants to keep untrustworthy sites out of those top positions. It doesn't want a site that only has "two part epoxy adhesive" ranking for this term as the customer will simply bounce when they land on the site. Now this is the goal of Google but it doesn't always work.
You can correlate that if you rank well in search engines then you are building a resource that Google trusts, therefore, so can your customers. In many industries, trust is everything and if you are in a virtual world of search people don't want to get scammed.
SEO Benefit 5: Brand repetition
We know that in B2B especially complex purchases the research stage / process can take many months as you gain information and knowledge.
So a typical scenario is that a customer does an initial search ( You appear in the top 3 results) and then does another search a few weeks later, (You appear in the top 3 results) again. Their eyes go to your listing because you're one they recognize ( if they haven't cleared their cookies your listing could be the ones that a different colour). This encourages them to check you out again.
This is brand recall / awareness at work.
SEO Benefit 6: Achieve a Better ROI
Whatever the platform advertising is expensive. From £2000 for a full page trade advert in a magazine, £20,000 to be a rugby club sponsor, £3.00 plus for a click on a Google Ad.
Search engine optimisation services increase your visibility organically without paid advertising.
No need to pay every time someone clicks. You're not throwing thousands away limited time TV spot that may be useless.
For this reason, SEO delivers a very high marketing service ROI. Perhaps second to Email marketing – but for that to have a better ROI you need a list SEO amplifies your returns on all marketing and advertising efforts.
You may be thinking, "This all sounds great, but I want to understand how!" How do SEO services get these kinds of results? To find that out, we'll take a closer look at what SEO services a marketing company like Blue Dolphin actually provides.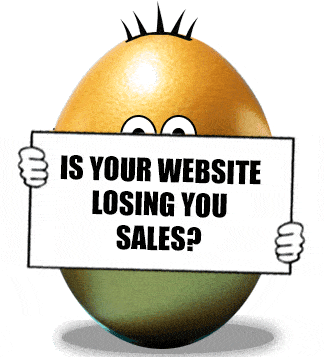 FREE Website Performance Check
Speed plays an important part in website performance how well does yours perform on desktop and mobile?
Is your site mobile responsive if not how many customers are you losing?
Is your site HTTPS?
With GDPR in place is your site legally compliant?
Find out about loads more website performance issues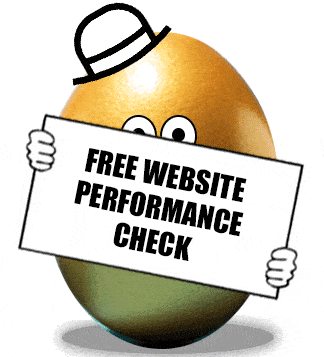 What Do Search Engine Optimization Services Include?
SEO Element 1: Web Design
The fundamental building block of SEO is the design of your website. As a minimum it should be technically functional. There is a a lot more to  modern SEO web design.
Beware – many out-of-the-box website design tools make bold promises regarding SEO, but in the majority of cases they usually don't deliver. In fact many even show minimal understanding of SEO best practices.
An optimised SEO'd website must be built from the ground up. SEO experts should understand many criteria including HTML which helps them optimise websites. Let's look at several vital considerations for optimized design.
SEO happens on both the page and site level. This is important as ultimately Google doesn't rank websites. It ranks individual pages on a well-designed website.
Business to Business B2B websites
B2B is a different landscape from B2C, and your website should reflect that. Professionals and business owners should be addressed differently than everyday consumers. Your website can help instil trust in your brand and services.
Manufacturing Product
A website to sell a manufactured products needs to match the quality of the product it is showcasing. I have lost count of the number of manufacturing product websites the are at odds with the product being manufactured
So for example the website is slow, difficult to use, dated and has little information on it. When in fact the product being manufactured is leading edge technology, has super simple interfaces, and provides more user information than competitive products.
The issue would be that if the customer saw the website, they wouldn't eve consider the product.
E-commerce Stores
Covid has showcased that today's generations are happy to shop online. The competition between e-commerce stores has never been fiercer with more and more companies entering the market. Having a fully responsive website that provides a great user experience is just the starting point. What is going to make you stand out within your business sector.
Non Profit / Informational
Just like traditional businesses, non profit organisations need engaging websites too. Again Covid highlighted this as other charitable and volunteering options were no longer available. Through an informative and interesting website, you can spread awareness and encourage more people to join your advocacy.
Element 1: Speed
For some sectors ( especially retail ) research shows that after just a 2-second load time, you begin losing traffic ( concentration and patience not virtues in this on demand world). If it takes 5 or more seconds to load, then fifty percent of traffic leaves.
So you have worked hard to get traffic and then it leaves. That's devastating for a landing page. It's even worse and more expensive if you paid for click-through pay-per-click ad services like Facebook Ads or Googles Ads.
Research conducted in April 2021 by website builder expert based on analysis of 5 million desktop and mobile pages found that the average time it takes to fully load a webpage is 10.3 seconds on desktop, and 27.3 seconds on mobile.
Today's consumer expects fast speeds on mobile devices and desktop devices alike. Almost fifty percent of customers say slow load time is their number one annoyance on mobile devices.
This means that many businesses are losing out on potential traffic and customers as a result of poor landing page optimisation! There isn't room in this article to cover this subject so we will write about this in a further article.
A Blue Dolphin Marketing SEO'd website is a fast-loading site on bot desktop and mobile.
Element 2: Privacy & Security
Cifas, the UK's leading fraud prevention service, has revealed that cases of identity fraud rose by 18% in 2019 compared to the previous year – the highest ever increase recorded on the Cifas National Fraud Database. 82% of Americans feel that businesses aren't doing enough to safeguard their information.
Identity fraud has been steadily rising over the last five years, with recorded cases in 2019 up a staggering 32% when compared to 2015. This type of fraud accounts for the majority – 61% – of all cases recorded
Google's algorithm reflects that Privacy and security are extremely important to consumers. A well SEO'd site has taken steps to ensure customer security throughout the data usage, password protection, encryption, checkout process, and more.
When customers feel safe on a website, they're more likely to stick around and click around (making them more likely to purchase!).
At a minimum your website should be HTTPS and feature a padlock. If your site is showing as Not Secure what message do you think that sends to a visitor.
Element 3: Mobile is important
In various articles we have discussed mobile vs desktop. For many of our B2B customers mobile usage compared to desktop is still very low ( with many sites getting less than ten percent mobile usage)
But mobile will become more and more important ( in fact Covid has demonstrated an increase in mobile search usage)
If your website doesn't work well on mobile devices, you're losing a percentage of your potential traffic. These are search visitors who could be real customers that you are turning away.
Note: if your site isn't mobile-friendly, Google won't rank it in the mobile search results.
Element 4: Navigation & Intuitive Design
Navigation is an essential part of the user interface. Streamlined navigation helps people progress through the website helping them find exactly what they're looking for easily and quickly.
User Interface (UI) is what allows people to interact with a website in intuitive ways. When the UI works, you achieve the best UX (User Experience).
When you deliver a high-quality website customer experience customers are more likely to stay on the site and navigate to the relevant pages. Clicking and exploring within the website are positive Google triggers
One of the things that we find when we audit new customers websites is that quite often the best content is hidden and really difficult to navigate to.
Element 5: Tools, Videos & Apps
By incorporating useful tools and videos that engage visitors keeping visitors on the page longer and encouraging them to visit multiple pages, will help SEO.
Google pays detailed attention to website engagement, so these features are important for an SEO site.
The challenge is that you must balance adding all of these features with speed and load time. Typically as you add more functionality and complexity you have the potential to slow down a site.
Element 6: How easy is it to buy?
We recently had the opportunity to audit a B2B transactional website, where the ultimate goal was to get the customer to request a visit or to place an order online.
As with all sites we filled in and submitted the contact form. We also tried to
Your checkout process is by far one of the most essential parts of your site (especially e-commerce businesses). An SEO'd website has a streamlined process with no hiccups that could result in a lost sale.
Our SEO experts review your website's analytical data and determine if there are any specific areas of the site where you're losing people.
SEO Element 2: Off Page SEO
Your website is part of an intricate number (As of January 2021 There are 1,197,982,359 websites in the World) of websites that make up the Internet.
This means that when Google evaluates your website, they don't consider your website in isolation. Google looks at how your site fits into the big "internet" picture.
Off-page SEO activities involve strategies applied off the site. These show Google that your site is Established, Trustworthy, Authoritative, Engaging and Generating traffic outside of search engines
Listed below are a few of the Off-page SEO services that a search engine optimization firm like Blue Dolphin can employ to demonstrate that your website deserves a top spot.
Reputation Management
A strong reputation delivers referral traffic to your website, and Google uses this information to rank your site. This takes us back to an earlier point about Google trying to provide the best search experience.
Reputation management involves more than just generating positive 5 star online reviews. It's also about conveying resonating and consistent messages through social media and advertising.
Unfortunately this includes damage control when people react negatively to something your business has done. Or even worse having to react to social media complaints / issues that are spurious or false.
Social Media Management
Social media has potential to generate traffic outside of search engines, but generating a following in social media isn't a given.
Where relevant to your business SEO services should include an elements of social media marketing. As the Social media activities can aid the other SEO activities.
That way, you get the most out of social media and your SEO investment.
Search Engine Marketing & Social Media Advertising
People do click on paid ads, it's just a very small percentage. The current number out there today states that LESS THAN 10 PERCENT of people actually click on paid ads. That's right, around 94% of all search traffic goes to organic results over paid ads.
There is a bit of chicken and egg going on here and some elements that are difficult to completely validate. According to Google, traffic generated from paid methods doesn't directly impact your visibility in search results. Historically we have heard others suggest this isn't the case. Paid advertising does increase brand awareness and traffic as your brand is top of mind for your consumer – whilst you have budget to appear.
Link-Building & Mentions
To determine if you have an authority website, Google looks at what other websites link to your site (referred to as backlinks). To a lesser extent, it also looks at non-linked mentions.
The more authoritative and relevant websites you have linking to your website and mentioning your brand, the better.
Our SEO services generate links in Google-approved ways like:
Guest blogging
Creating linkable content
Building partnerships with other brands
It's important to note here that not all links help your website.
For example, links from websites with low authority or spammy websites might impact negatively on your site.
Some websites allow you to create your own links. Reddit, Think Quora and many blogging sites. They will tag your links as a "no follow" or "paid" link. This helps them prevent link spam.
These links can provide benefits like referral traffic, which indirectly helps improve rankings. But Google doesn't consider the link in their algorithm.
Remarketing
Remarketing is yet another off-page tool an SEO specialist may use to improve your rankings.
Remarketing ads are those ads that seem to spookily follow you around online after you visit a website. For example you are looking for a holiday and you search organically for Holidays in Greece. You click on an organic link for a travel company. Later that day you visit the local online newspaper and an ad for that travel company appears ( if they have initiated remarketing).
Adobe found that people are 400X more likely to click on a remarketing ad than a regular ad. Companies that use them generate 2X the revenue.
These ads generate repeat traffic. They reclaim lost opportunities by tracking website visitors who didn't convert and directing them back to your website.
What you do off-site is important.
Off site needs to be combined with on-page SEO activities.
SEO Element 3: On Page SEO
On-page SEO activities involves the visible elements on your website e.g. text, images and video.
SEO Research
Focuses on these five elements:
Buyer Personas – Who are your target customers? What are their interests and problems? How do you build trust and engage them?
Keyword Research – What search terms does your target audience use in a Google search that could lead them to your site? Which of these terms can you reasonably rank for? Typically, shorter phrases have more traffic and more competition. Longer terms ( the long tail) may provide the low hanging that you can win with initially to maximize your SEO ROI and keyword ranking.
Competitor Analysis – What are your competitors doing on their sites? What can you learn about their strengths and weaknesses?
Metrics and Analytics – What areas of your website perform well with customers? Fix the things that don't work and optimize.
Social Listening – What is your target talking about on social media? How can you organically relate those topics to your business? Get in on those conversations with your website. Generate topics people are actually looking for that align with your brand.
The best SEO strategies will include content creation that is based on the results of the research above.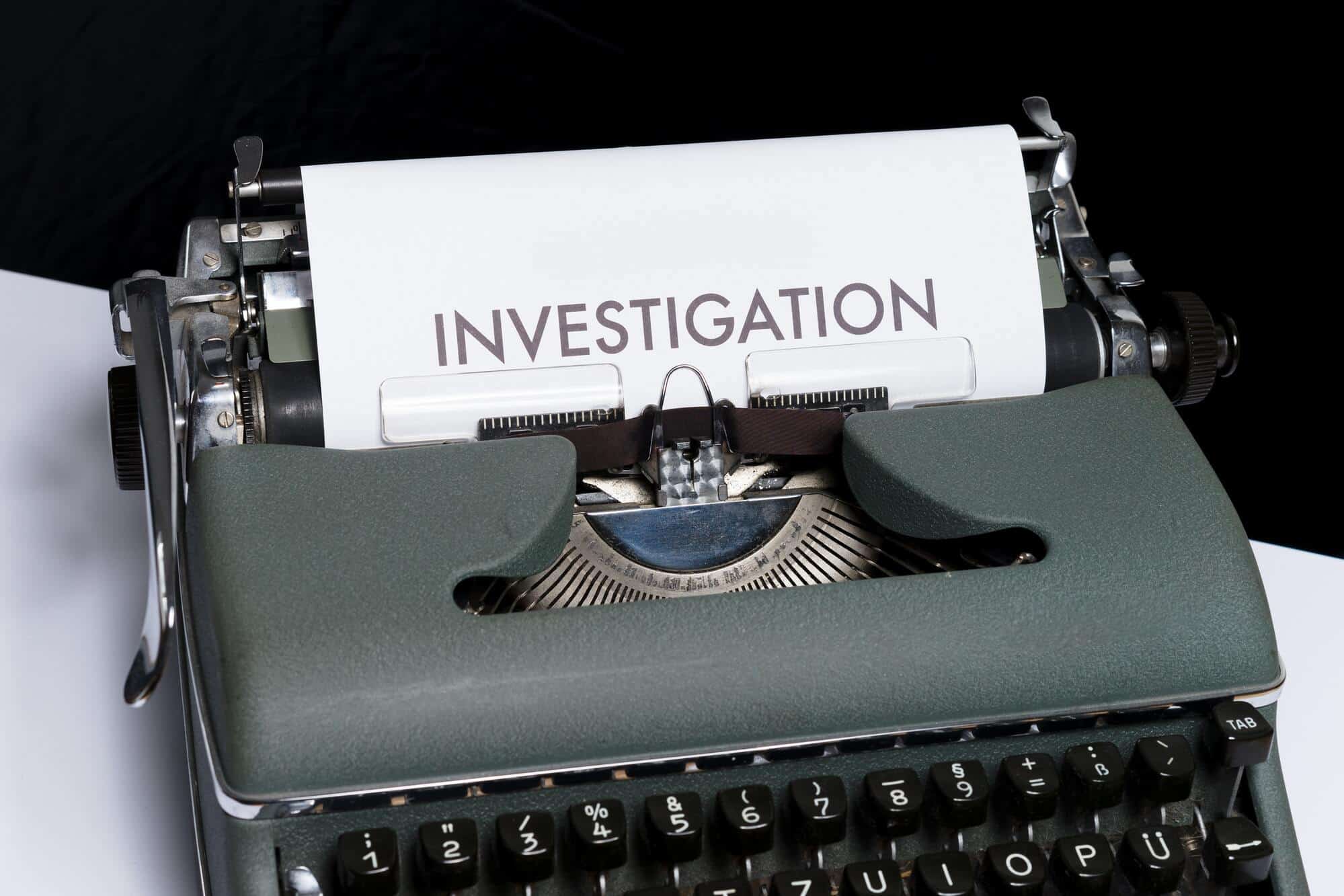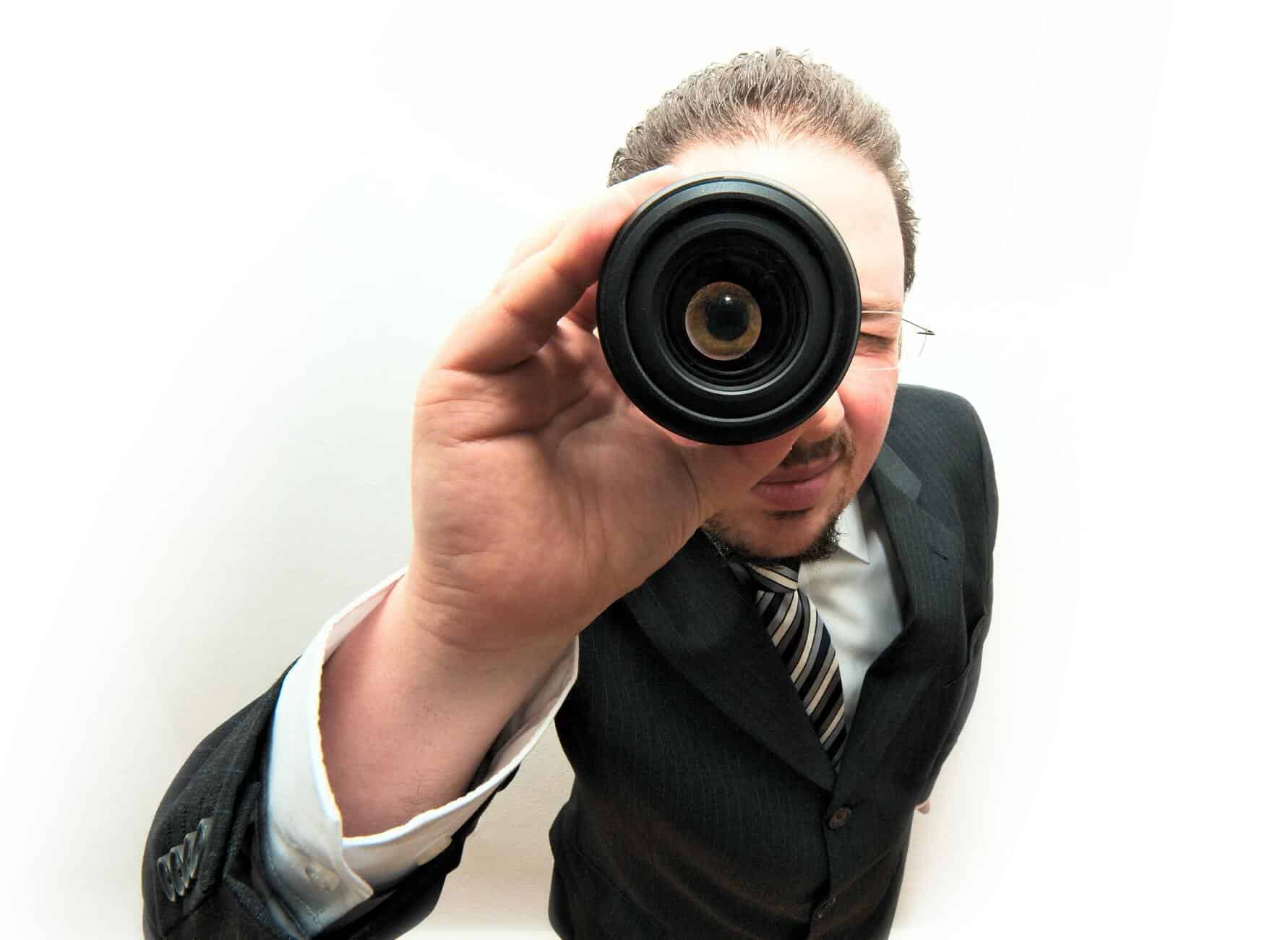 Create Valuable Content
Quality, authoritative and relevant content gives people a reason to visit your site and come back.
The more quality content you have on your site, the more opportunities you have to rank well in searches. Quality content is most definitely King
The more visible this content is in search engines, the more traffic you'll receive, and the greater the potential to make sales
SEO content marketing typically falls into a number of broad categories. As part of your marketing strategy you'll usually want to invest in each kind, because they reach people in search engines at different places in a customer's journey.
Core Content – This is the backbone of your website. It's your home page. Your product/service pages and Contact us and About pages. People often view this content when they're ready to make their final decision. So it should be concise and straightforward.
Discovery Content – Discovery content isn't salesy. It's informative and often entertaining. It draws people into your brand. It helps them explore what your brand is and has to offer without trying to sell something directly.
Consideration Content – This type of content helps people weigh their options… Advantages vs Disadvantages, Benefits, Comparison A vs B. What do I get with X?
Customer Support Content – This content helps customers troubleshoot so they get the most out of their purchase. This is where an intuitive Frequently Asked Questions can help the customer online. Helping customers help themselves online can be highly beneficial allowing the customer to solve the issues themselves as opposed to having to contact customer service.

Note you should still make it really easy for customers to contact you – if they don't want to continue their online search
Compelling Meta Title & Description
Your meta description and meta title are the text that accompanies your website in the search results.
It doesn't matter how high you rank, if you don't compel people to click with well-crafted meta descriptions, you still won't receive the traffic you're looking for.
Think of the Meta Description as being your online advert – if there are 5 adverts showing on the screen – does one of the adverts jump out and say Click Me before any of the others
If Google doesn't see people clicking when you appear in search, the algorithm will push your site down in the ranks. So, meta descriptions play an important role in your on-page SEO!
You should complete your meta description but don't duplicate the meta descriptions.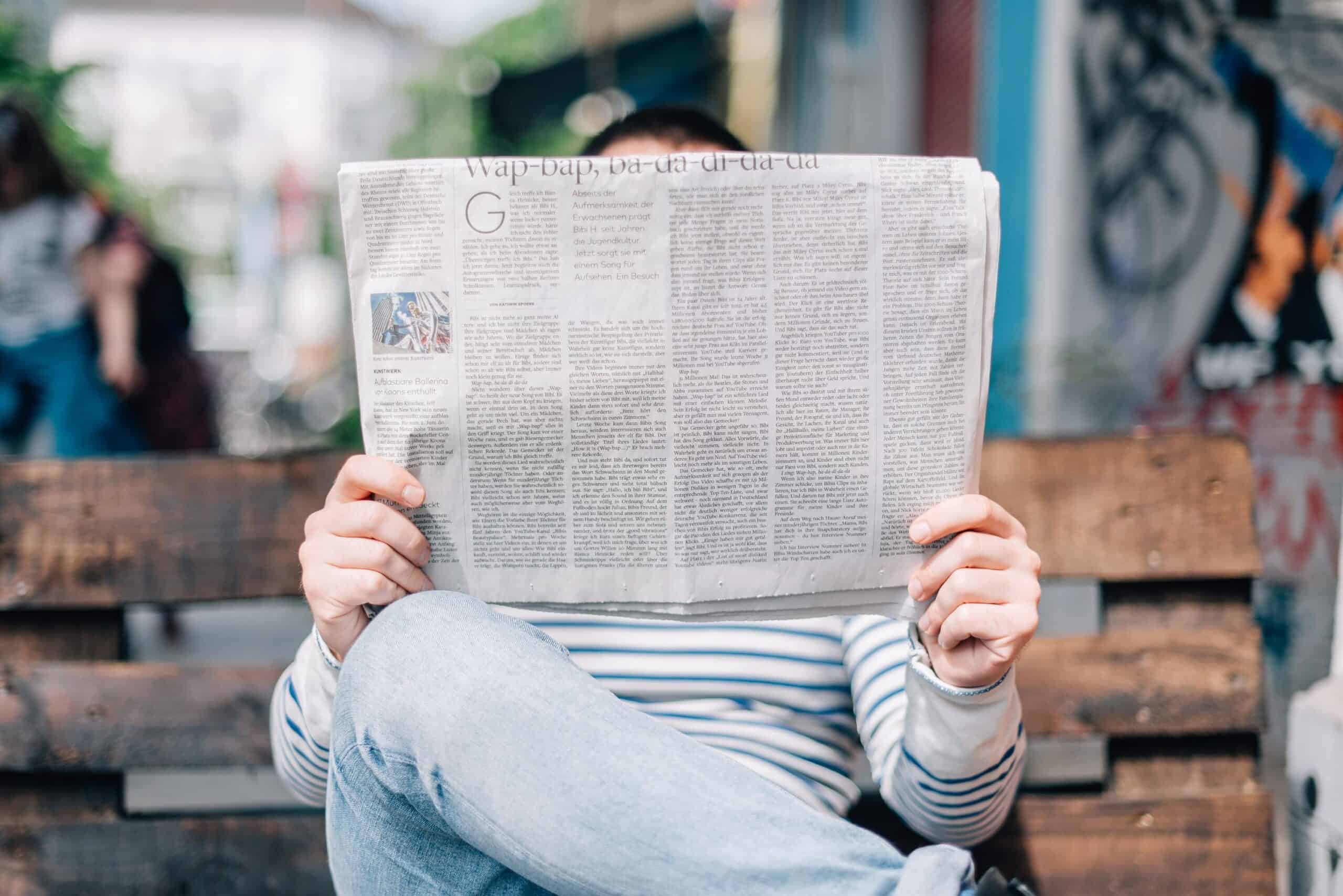 Structured Content (Relevance & Context)
Structured data involves using a specialized programming language to help search engines understand how to best display information in the search results.
With structured data, you now see images and information in search results rather than just lists of websites. If you look up an "animal", you might see a picture of the animal in the search with information about them.
Google and searchers love structured data. Therefore pages that have structured data will have higher visibility in search than their non-structured competitors of similar authority. We would suggest using structured data to add benefits, definitions ( glossary of terms), price lists and more.
SEO Element 4: Local SEO
If you're a smaller, local business, SEO may seem overwhelming. How can you compete with massive companies within your industry sector in search results?
Google has over the last few years changed their stance and give local businesses preference in their local areas.
This can be demonstrated by the following. If someone in your area searches for a product or service that you offer. You may rank above a larger competitor just because you're local.
Google has identified that almost fifty percent of searchers are searching for local businesses and information. For this reason they have designed the local algorithm to deliver what these locals want.
Important this local visibility isn't a given.
You need to show Google you're really a local business.
You need to compete with other locals who have the same aspirations.
Here are some of the ways Web Marketing SEO services optimize your site for local searches.
Location Pages – An SEO specialist may create pages customized for different areas to make the content seem specific to the local visitor.
Directories – Local SEO involves making sure your business information is consistent in all of the important local and industry directories.
Google My Business (GMB) & Other review sites – It's vital to complete your profile on GMB, Yelp, etc.
Web Marketing SEO Summary
In today's digital landscape, web marketing has become an integral part of any business's growth strategy. One of the key pillars of web marketing is search engine optimization (SEO). This article provides a comprehensive overview of SEO, its importance, and how it can propel businesses to new heights in the online realm.
Understanding SEO: Search engine optimisation is the practice of optimising a website to improve its visibility and ranking in search engine results pages (SERPs). It involves various techniques and strategies to enhance a website's relevance, authority, and user experience, ultimately attracting organic traffic from search engines.
Importance of SEO: With billions of online searches occurring daily, a high ranking on search engines can be a game-changer for businesses. SEO helps increase website visibility, generate organic traffic, and establish brand credibility. It offers long-term benefits by providing targeted leads, boosting conversions, and ultimately driving business growth.
On-Page SEO: On-page SEO focuses on optimising elements within a website to enhance its search engine friendliness. This includes keyword research and optimisation, creating compelling meta tags, optimising headings and content, improving site structure, ensuring mobile responsiveness, and optimising page loading speed.
Off-Page SEO: Off-page SEO refers to actions taken outside the website to improve its visibility and authority. It involves building high-quality backlinks from reputable websites, engaging in social media marketing, online reputation management, and fostering relationships with influencers. These activities contribute to improved search engine rankings and drive referral traffic.
Local SEO: For businesses targeting a local audience, local SEO is crucial. It involves optimizing online presence for location-based searches, such as "marketing agency in Peterborough." This includes claiming and optimising Google My Business listings, obtaining positive reviews, and ensuring consistent NAP (name, address, phone number) information across directories.
Technical SEO: Technical SEO focuses on optimising the technical aspects of a website to improve its crawlability, indexability, and overall performance. This includes ensuring proper website structure, optimising XML sitemaps, improving URL structure, implementing structured data markup, and resolving issues related to site speed, mobile usability, and duplicate content.
Content and SEO: Compelling, relevant, and optimised content is at the core of successful SEO. For web marketing seo content marketing plays a vital role in attracting and engaging audiences, earning backlinks, and establishing authority. Creating valuable and shareable content, optimising it with targeted keywords, and structuring it for readability and user experience are crucial for effective SEO.
Measuring and Monitoring SEO: To gauge the success of SEO efforts, it is essential to track and analyse key metrics. Tools like Google Analytics and Google Search Console provide valuable insights into website traffic, keyword performance, user behavior, and more. Regular monitoring allows for optimisation and fine-tuning of SEO strategies to achieve desired outcomes.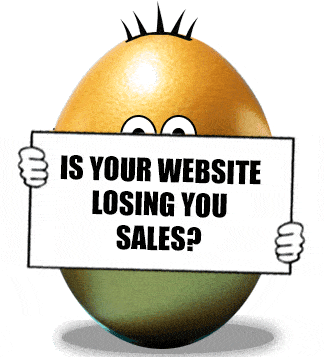 FREE Website Performance Check
Speed plays an important part in website performance how well does yours perform on desktop and mobile?
Is your site mobile responsive if not how many customers are you losing?
Is your site HTTPS?
With GDPR in place is your site legally compliant?
Find out about loads more website performance issues