Website Marketing Strategies
Correctly Executing Website Marketing Strategies
The list of internet / website marketing strategies I have included below is by no means complete but includes in my opinion the more timeless ones. By nature of being timeless ( as opposed to many of the here today gone tomorrow digital silver bullets) means that when executed correctly, the timeless  strategies will work and should continue to work.
I must caveat this with the fact that online marketing is constantly evolving and developing and no one knows with a 100% certainty what website marketing strategies will be working five years from now. There is a need to constantly keep yourself and updated so that you know what's working currently, and be aware of what strategies could be on the horizon.
So don't be sheepish lets explore
Search Engine Optimisation
Conversion Rate Optimisation
Content Marketing
Email Marketing
Social Media
Paid Advertising
Search Engine Optimisation (SEO)
If you want to generate organic search traffic to your website, then you need to optimize for organic search. Search Engine optimisation can seem complicated and confusing, but there are some fundamental white hat ( i.e not hacks or dodgy approaches) that can be applied. For more information on SEO, check out other this article.
Wikipedia definition of SEO "Search engine optimization is the process of improving the quality and quantity of website traffic to a website or a web page from search engines. SEO targets unpaid traffic rather than direct traffic or paid traffic."
The core concepts of search engine optimization.
1. Keyword/topical research
You need to know what people are searching for before you can optimize for that search. Keyword and topical research help you find those search queries and topics. This activity is absolutely crucial if you want to create content and messages that will get found.
For example if you were an "Engineering" company the term "Engineering" gets a monthly search volume of between 11,500 to 30,300 , has a organic click through rate of 59% ( i.e. there are lots of competitive elements) and a difficulty of 66 out of 100 making it very difficult for a new site to rank organically.
The term "Precision Engineering" gets a monthly search volume of between 851 – 1,700 , has a organic click through rate of 83% ( i.e its a relevant term for the search) and a difficulty of 39 out of 100. If we go one stage further the term "Aerospace Precision Engineering" gets a monthly search volume of between 11 – 50 , has a organic click through rate of 100% ( i.e its a relevant term for the search) and a difficulty of 5 out of 100 making it very possible that a well crafted organic site could rank for this term
By way of a service example if you were selling vehicle insurance the term "Car Insurance" gets a monthly search volume of between 300,000 to 1.5 million , has a organic click through rate of 51% ( i.e there are lots of competitive elements) and a difficulty of 51 out of 100 making it very difficult for a new site to rank organically.
The term "Ford Capri Insurance" gets a monthly search volume of between 11 – 50 , has a organic click through rate of 94% ( i.e. its a relevant term for the search) and a difficulty of 14 out of 100 so could be ranked for. For more information on keyword research click here
2. On-page 
SEO
On-page SEO refers to optimising the content and HTML elements on a webpage. When you create content for your website (both pages and news posts), you want this content to have the maximum chance of ranking in search engines.
This activity can be completed during a website build ( the most obvious time as the site architecture can incorporate findings from the keyword research. On page SEO can also be completed to existing / historic sites. We never cease to be amazed by the websites that we review that have very little / zero on page SEO in place.
As this activity is completed on your website it can be completed quickly and easily and have significant impact on your Google rankings. Note – if your existing team / web developer haven't suggested / implemented this then look for an alternative 3rd party to action.
3. Off-page 
Search Engine Optimisation
Off-page SEO helps improve your search engine rankings through tactics that aren't implemented on your website. This makes the process a lot more difficult as you are looking at elements outside of your control
Off-page techniques are normally considered as link building, but off-page SEO can also include things like building citations and promoting content via social media. This topic will be covered in more detail in a separate article.
4. Technical 
SEO
Non-content related techniques that make it easier for search engines to crawl and index your website are normally referred to as Technical SEO. A technical SEO Audit is normally the starting point for identifying where you are and what could be improved with your Technical SEO. If you would like a technical seo audit completing please click here
Conversion Rate Optimisation (CRO)
Effective marketing ultimately leads to a conversion (engagement) which is why we need to be continually marketing. Therefore it makes perfect sense to be working towards increasing conversion. This could be simply explained as lets do more of what works and stop doing the stuff that doesn't.
Conversion Rate Optimisation is a combination of user interface/user experience (UI/UX) and graphics/copywriting. You use graphics and copywriting to deliver the message you are trying to convey and then you use user interface / user experience design elements to make it easy for the visitor to accomplish their goals and convert.
1. Headline optimisation (H1)
Remember when you used to buy a newspaper from a paper selling street vendor. They stood by their box which carried a simple headline message. "Titanic Sinks After Hitting Iceberg", "Greatest Crash in Wall Street's History", "Hitler Dead", "Assassin Kills Kennedy", "The First Footstep", Mandela Goes Free Today. The headline entices you to find out more – in these cases buy the newspaper
Improving your headline is one of the easiest and highest ROI activities you can do, whether you are optimizing for organic search, pay-per-click advertising, display advertising, or something else. An approach to come up with your initial headline, is to see what your competition is doing and then do something similar.
There are  a tool like the Coschedule Headline Analyzer to tweak your headline. Note be careful as the tool requires headlines to meet certain criteria, which may conflict with technical seo criteria. Note: Once you have your created your headline, it's time to start testing other headlines.
2. Call To Actions (CTA)
Your Call To Action (CTA) is your best opportunity to tell a visitor on your website what action they should take and why they should take it. Many of the websites we audit have no CTA at all, its almost like having a high street shop, with a great window display , but no door to enter the shop.
Here are some call to action messages Sign Up For Free, Subscribe, Try For Free, Benefit Today Get Started, Learn More, Give XXX A Try, Book Your Appointment, Join The Team, Send Me XXX Now etc
3. Conversion Focused Web Design
Conversion rate optimisation starts with your Web design. If your website looks like it was built in 2001 you are going to struggle to get anyone to convert. For many "new visitors" your website will be the first point of contact a visitor has ever had with your company / brand. So if your site is dated has immediate errors then these may immediately turn off your visitor and make them hit the back button
Listed below are some examples of how to do get people to trust your website. 
Modern design: with so much time being spent on the web if your site looks dated, even if you offer the best product in the world visitors may well turn away
Testimonials and seeing logos of trusted companies you work with: provide a visitor with immediate proof that you have previously performed. Written testimonials are great, video testimonials could be even better
Reviews: there are a plethora of review sites available that allow you to capture your customers feedback. Which product would you choose the one with 100 one star reviews or the product with 100 five star reviews
Contact information: amazingly there are still companies who have websites that don't feature an address or phone number
4. Testing for UI / UX Elements ( Split Testing – also known as A/B testing)
Should you use a red button or blue button? Should the button be to the right or in the middle of the screen? Should you use an image with a person or just show the product? Which headline causes most people to click? A/B testing, also known as split testing, is how you answer these questions.
Content Marketing
Arguably content marketing is one of the most important internet marketing strategies, without it, many other strategies wouldn't exist (or wouldn't be effective). Nearly everything you view online is content of some kind e.g. page content, news content, blog posts, videos, articles, infographics, etc. making content is the backbone of the internet.
The two primary reasons why content—and marketing that content—is beneficial for nearly all businesses:
Content provides an opportunity for your business or you to be a thought leader or seen as an expert in your industry. Being a thought leader results in positive brand exposure and can open up opportunities within your business sector
Content acts towards educating potential customers about your services or products. When searching online why would someone pay you for something if they don't know what they are purchasing? Authority, useful, interesting content fills this void
1: Blogging / News
Having an industry blog and company news page can be very helpful in connecting with current and potential customers.
Just like the news on TV or in the newspaper, you're being fed content in a matter-of-fact manner.
This style of writing should apply to your news section. Truthful, Official, Honest, Serious, Genuine and Factual can be characterised as the tones for a news article / news section.
If the News section is factually biased, then what does a Blog post look like?
A Blog is written to sound more like a personal mentor giving you advice where you can write from a more conversational approach. A blog allows you to write more freely about industry-related topics, and have the following characteristics.
They often have the following characteristics being  Personal, Opinion-based, Casual, Advice-giving, Engaging, Conversational and Analytical
2. Guest Posting
Guest blogging (or posting) is the act of publishing content on another complimentary or appropriate website. There are a number of reasons and benefits on why you should guest post:
Having your articles / great content on another site can drive referral traffic to your site;
You can link from the guest post to a relevant piece of content on your site;
Guest posting can help you build relationships in your niche or industry; this is particularly true if you write for an industry or trade publication
Provides excellent brand exposure (as long as you pick the right sites).
3. Video creation (and marketing)
Using video to promote and market your business online is extremely powerful. These are some 2021 video marketing statistics
Viewers retain 95% of a message when they watch it in a video compared to 10% when reading it in text.
96% of people have watched an explainer video to learn more about a product or service.
51% of marketing professionals worldwide name video as the type of content with the best ROI.
87% of online marketers use video content.
The most popular video types made by marketers in 2021 include

explainer videos (72%)
presentation videos (49%)
testimonial videos (48% )
and sales videos and video ads (42% each).
4. Podcasting
Content doesn't need to be visual or written to be effective. Podcasting is an audible form of content that is excellent for brand building and growing an audience. There are two major approaches when it comes to podcasting:
You can start your own podcast;
Volunteer to guest appear on someone else's podcast.
Both strategies can be very effective at marketing your business online and building relevant industry relationships.
5. "Linkbait" creation (and promotion)
Linkbait' is content that's specifically formulated to attract links. It can sound very cheesy, underhand and unscrupulous. We have probably all been on websites where an advert or image features. E.g. "Man decides to file for divorce  after taking a closer look at this photo!"  Or how about "Why you should stop drinking £5 supermarket wine!" or finally "You wont belive what <insert famous person from 1990's> looks like now.
Clickbait can be pretty much any form of content (e.g. video, infographic, blog post, long-form guide, SlideShare, etc.), but, as mentioned above, the primary aim is always to attract backlinks. Could you create a great infographic that would be incredibly useful for your industry, that people would click on ?
Email Marketing
Email marketing has been around for along time, is not an outdated technique and is super effective because it is a direct channel of communication between your business and current and potential customers.
It starts by acquiring your customer or potential customers email address ( there are numerous approaches which will be covered in a future specific news article). Critically you have to figure out exactly how to market to your complete list…without spamming them. Tactics you can use to do this are shown below.
1. Lead magnets
Without your recipient's email address you can't email market to them. An approach to get someone's email is to use a Lead-magnets where you will offer something of value that you give away in return for an email address. This could be
a technical report
a help to guide
access to exclusive video content
a discount code
etc
The key here is that the lead magnet is actually valuable and related to the product or service that you sell.
2. Segmentation
Once you obtain the opt-in, ideally you will be able to segment / critique your opt in. Its pointless sending emails to the person if they are inappropriate or off topic. To do email marketing well, you'll want to segment your email lists so you can send more targeted, personalized emails. Your goal with email marketing is usually two things:
Build brand awareness and authority.
Nurture the lead into a sale (or an upsell);
3. Email Marketing Automation
Email marketing automation is effectively pre-made drip sequences of emails that are sent out automatically by your email marketing software. Platforms such as Mailchimp, Mailerlite, Constant Contact for example. With these systems it's possible to send different emails based on subscriber interactions (e.g. email opens, link clicks, website visits, etc.)…all on autopilot. If you find that email marketing works well for you then Email marketing automation could be incredibly useful and save a significant amount of time.
SME Manufacturer Website Marketing Strategies
For SME manufacturers, effective website marketing strategies are essential for reaching their target audience, establishing credibility, and driving growth. Here are some key strategies that can help SME manufacturers enhance their online presence and achieve their marketing goals.
Search Engine Optimisation (SEO): SEO is a cornerstone of any successful website marketing strategy. SME manufacturers should optimise their website for relevant keywords and phrases related to their industry and products. By doing so, they can improve their website's visibility on search engines like Google, making it easier for potential customers to find them. This involves on-page SEO, such as optimising meta tags and creating high-quality, keyword-rich content, as well as off-page SEO through backlink building and online reputation management.
Content Marketing: Content is a powerful tool for SME manufacturers. By producing valuable and informative content such as blog posts, articles, case studies, and videos, manufacturers can showcase their expertise and provide solutions to their audience's pain points. Consistently publishing high-quality content not only helps attract and engage website visitors but also positions the SME as an authority in its niche.
Social Media Engagement: Social media platforms like LinkedIn, Twitter, and Instagram offer excellent opportunities for SME manufacturers to connect with their audience. They can share content, industry news, product updates, and engage in conversations with followers. Additionally, these platforms allow for targeted advertising to reach specific demographics and interests, increasing brand exposure.
Email Marketing: Building and nurturing an email list is a valuable asset for SME manufacturers. Regularly sending out newsletters, product updates, and promotions to your subscribers keeps them informed and engaged. Personalised email campaigns can lead to higher conversion rates, as they cater to the individual preferences and needs of your audience.
Pay-Per-Click (PPC) Advertising: PPC advertising, such as Google Ads, can be a cost-effective way for SME manufacturers to promote their products and services. By carefully selecting keywords and crafting compelling ad copy, businesses can target potential customers who are actively searching for what they offer. This can yield a solid return on investment when executed effectively.
User Experience (UX) Optimisation: Ensuring a user-friendly website is crucial. A website should load quickly, be mobile-responsive, and offer an intuitive navigation structure. SME manufacturers should make it easy for visitors to find information, request quotes, or make purchases. A positive user experience can lead to higher conversion rates and customer satisfaction.
Customer Reviews and Testimonials: Encourage satisfied customers to leave reviews and testimonials on your website. Positive reviews build trust and credibility with potential buyers, demonstrating your commitment to delivering quality products and services. Responsiveness to reviews, both positive and negative, shows that you value customer feedback.
Analytics and Data Analysis: Utilise tools like Google Analytics to monitor the performance of your website and marketing efforts. Tracking metrics such as website traffic, conversion rates, and customer behaviour provides valuable insights. This data-driven approach allows SME manufacturers to make informed decisions and continuously refine their marketing strategies.
A comprehensive website marketing strategy for SME manufacturers should encompass SEO, content marketing, social media engagement, email marketing, PPC advertising, user-friendly website design, and ongoing data analysis. By implementing these strategies effectively, SME manufacturers can enhance their online presence, engage with their target audience, and ultimately drive business growth.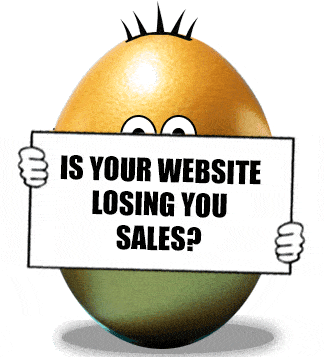 FREE Website Performance Check
Speed plays an important part in website performance how well does yours perform on desktop and mobile?
Is your site mobile responsive if not how many customers are you losing?
Is your site HTTPS?
With GDPR in place is your site legally compliant?
Find out about loads more website performance issues