A good website is a great marketing tool that you have complete control over. It represents the shopfront of your business on the Internet the marketing element that most prospects / customers will see first. Making it one of the most important digital marketing channels you can use to get more traffic, build your marketing list or make more sales. We have created this website marketing guide to help in this process.
In todays business world every business needs to succeed online and therefore requires a clearly defined website marketing strategy. With the significant changes brought onboard by the pandemic this is no longer optional. Its a 'must-have' for businesses who want to survive in todays highly competitive markets.
In this website marketing guide post, I go through what is website marketing, why it's important to have a website marketing strategy, and the steps to follow to successfully promote your website online. These other posts "Should you put prices on your website" click here and "Small business website tips" click here might also be of use.
What is website marketing?
Website marketing is the process of promoting and creating awareness of your website on the Internet. It is one of the online marketing channels you can use as part of your overall digital marketing strategy. The main goal of a website marketing campaign is to get more of the right kind of visits to your website. ( It may seem obvious but there is no point in getting high volume of inappropriate traffic to your website)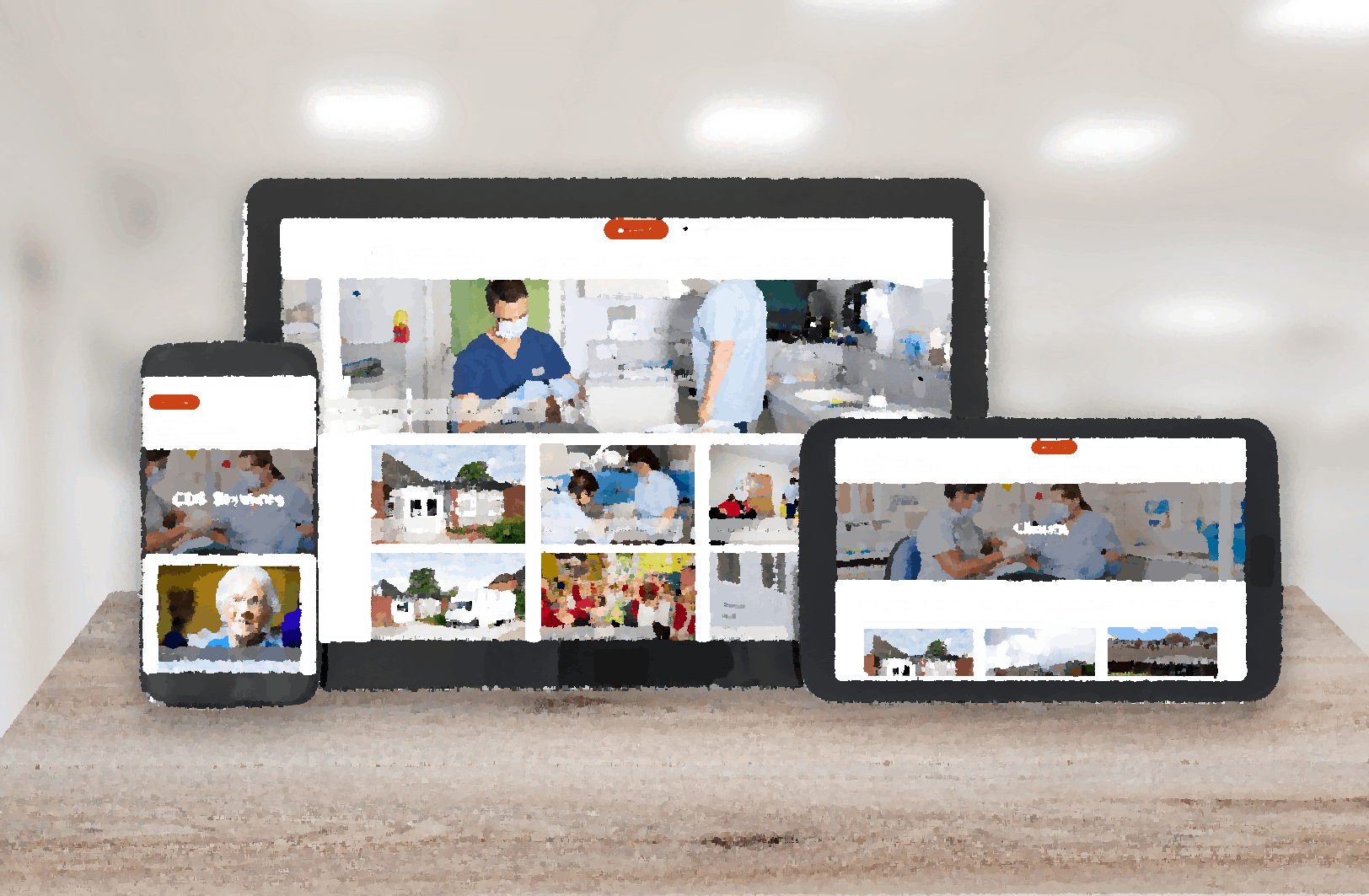 Why do you need to have a website marketing strategy?
Working with client companies one of my tasks is to explain to clients why they need to have a complete website marketing strategy. Not just a paper document a website marketing action plan that will work for the benefit of their business.
#1 – You need a strategy and a plan
As with all strategic planning, its critical that you include and write down what you want to achieve online and how to actually do it. If you don't write down your web marketing strategy it's like driving with your eyes closed.
By preparing a strategy together with an action plan, you will know exactly
which tools to use,
how to use them,
what to expect as realistic results from each tool.
A written website marketing plan makes it easier to communicate your goals within your business. That way all departments ( or people within the business) are aligned with your strategy.
#2 – Do it before your competitors
Sooner or later every business will get "seriously and professionally" into the digital marketing game and things will become even tougher.
I know most businesses have a website, do email , post stuff on social etc but in very many cases its just a front and there is very little professionalism or expertise applied in the process.
If you want to get ahead of the game, you need to take your online promotion more seriously. The best way to start this process is by creating a website marketing strategy. You will find more information about website marketing strategies in this article
#3 – It's not about Search Engine Optimisation (SEO) and Social Media anymore
Its only a few years that if someone was talking about "web marketing", that marketers thought about Search Engine Optimisation
Later that perception changed and the silver bullet of social media arrived. It is very common today to associate digital marketing with social media and SEO.
As you can see from the diagram, digital marketing has a lot more pillars including
Content marketing
Mobile marketing
Email marketing and more.
Digital marketing is a broad term. It includes all marketing channels and methods you can use to promote products or services. Social media and SEO are only part of the equation.
How to effectively do website marketing?
To successfully promote your website on the Internet, you need a solid strategy that will take advantage of all digital marketing channels.
Ideally all the following ten steps are needed for a successful website marketing strategy. I would suggest that you look at the elements and implement some if not all.
1: Conduct a website design review
2: Optimise your website for SEO
3: Optimise your website for social media
4: Create a content marketing plan
5: Promote your website on social media networks
6: Use Paid Ads to reach more customers
7: Utilise email marketing to engage with your audience
8: Use remarketing to get users back to your website
9: Keep your website and content up-to-date and move forward
10: Measure, Analyse, rinse and repeat
Step 1: Conduct a website design review
Step one is to create a website that accurately represents your business. This directly relates to the quality of the information provided its not directly related to the visual aspect of it (i.e. how it looks).
Consider your website the same as a high street retailer considers their shop window. It should look attractive on the outside ( being enticing to customers and stand out if there are other competitors close by). When customers enter your shop, everything should be organized and in place allowing a customer to browse easily.
Before starting any website marketing campaigns, make sure you take some time and critically review your website making sure that:
It has a simple hierarchical site structure – A good site structure helps both users and search engines navigate a website to easily find the information they need. As a rule of thumb, any page on your site should be accessible from the homepage in 3 clicks or less.

How to optimise your site structure

Plan your site structure in advance
Use categories to group related content
SEO Optimize your categories
Use HTML and CSS for navigation
Make use of breadcrumb menus
Create an SEO Friendly permalink structure
Pay attention to your internal link structure
Create a sitemap for users

It's user-friendly and functional – Evaluate your website's friendliness using the principles of SEO friendly web design and try to remove design elements that add complexity or are not needed.

These are the 6 principles to follow:

Accessibility
Site structure
URL Structure
Internal link structure
On-Page SEO Optimization
User Experience

It has accurate and comprehensive information about your company and products – Your website should provide users with everything they need to know about your company, services and products. As well as text ( needed for SEO) use visual elements (icon, buttons, images etc) to engage and get the attention of your users.
It's fast and mobile-friendly – A percentage of your users will use mobile devices. The percentage will depend on whether you are B2B or B2C. Within the B2B sector we have seen mobile usage rates from 8% to 52% so test your website on mobile and optimise the experience of the user in the best way possible.
Step 2: Optimise your website to get found by "search"
Step two is to start thinking about your SEO strategy. Over time a well-defined SEO plan will eventually increase your rankings and traffic from search engines such as Google, Yahoo, Bing etc. SEO is the process of increasing your website's visibility in search engines and it consists of a number of steps all of which must be followed and implemented.
Technical SEO
Technical SEO incorporates a number of elements. Making sure that your website is free of crawl errors and other issues that might keep search engines from indexing your website properly. The following elements should be evaluated when you complete a technical SEO audit.
Specify a Preferred Domain, Optimize Robots.txt, Optimize Your URL Structure, Navigation and Site Structure, Breadcrumb Menus, Implement Structured Data Markup, Canonical URLs, Optimize 404 Page, XML Sitemap Optimization, SSL and HTTPS, Website Speed, Mobile Friendliness, Accelerated Mobile Pages (AMP), Pagination and Multilingual Websites, Register your site with webmaster tools. A detailed post on technical SEO will be published shortly
On-Page SEO
This is the process of making sure your webpages are SEO-friendly and your content easy to read by search engine crawlers.
A number of the on-page SEO techniques are listed here: Publish high-quality content, Optimise page titles and meta descriptions, Optimise page content, Headings and content formatting, SEO Images and other multimedia elements, URL optimisation, Internal links ( links within your site),
External links ( links from an external third party site to your site), Page loading speed ( how quickly the site loads ), Mobile-friendliness etc
SEO Content
Writing content that satisfies the user intent. There are minimum requirements of content ( word count is critical, additionally it is important that any content is unique, authoritative and written by a human for a human)
Off-Page SEO
Promoting your website for the purpose of getting high-quality links from other websites. If you create great content , articles, stories, information etc then other sites that have an interest may link to your content article.
Local SEO
This has become more important over lockdown and involves optimising your website for location-aware searches eg Web Design Peterborough.
As well as the above standard SEO practices, you should also optimize your website for modern SEO like adding schema markup (this is is a way to 'describe' your content to search engines in a way they can understand it. This is done by adding pieces of code to your HTML that consists of pre-defined tags (semantic vocabulary) that search engines understand
Additionally you should optimise your content for rich snippets. A normal search snippet includes the following items: Title, URL, Description & Date (sometimes).
A rich snippet may include one or more of the following elements: Title, URL, Description, Date information, Product Images, Product Reviews, Ratings, Price information, Name of the website, Icon of the website.

Many web marketing companies skip this step which can be a mistake and negatively affect your social media promotion efforts. It does play an important role as if your website doesn't allow users to share your content properly, don't expect huge social media exposure.
Step 3: Optimise your website for social media
The next step is to optimize your website for social media. Importantly this isn't the same as social media marketing.
It includes
If relevant incorporating social media sharing buttons on the pages you want to be shared on social networks.
Ensuring that when a user clicks the share button (or shares your URL directly), the generated snippet is well and correctly formatted. It is always recommended to add the necessary open graph meta tags and use image sizes and formats supported by the major social media networks
Having visual elements (images, video) on your website that can be shared on social media networks.
Step 4: Create a content marketing plan
The next step in your website marketing plan is to create a content marketing strategy.
Content marketing has many advantages to offer to a business that's online since content it's the starting and ending point of any online campaign. The most significant benefits of content marketing are:
Get more targeted visits from Search Engines – Good unique, authoritative content can get your better search rankings and increased targeted traffic from search engines
More visits from Social Media – Good content has more chance of being shared on social media. This then has the potential to generate more website traffic
Increase User engagement – Users engage with great content by providing reviews, ratings and comments
It's good for SEO – Good quality content is the heart of SEO. Websites that combine good content with proven hints and tips are better off than websites that don't have good content.
Increase brand awareness – To promote your brand and online reputation, publish great content.
More conversions – Good content can help you generate more leads and sales.
A Selection of Content Marketing tips
The main purpose of content marketing is to help you create the right type of content that will attract new users to your website and keep them engaged.
Publish evergreen content ( content that's unique, original, useful, relevant, thorough, detailed and informative)
Create a content marketing plan
Write for users, optimize for search engines. If you first think of your users and the type of content they need and then optimize it for search engines, you have a win-win situation
Content marketing, SEO and Social Media are best friends. Before creating a new piece of content, make sure that it's aligned with your SEO and social media efforts
Build topic relevancy. The best approach is to publish related content that is aligned with the overall goals of your website.
Publish thorough content. Our understanding is that lengthy content ( above 1500 words) ranks higher in the search engines and is more shareable on social media. Currently it appears to be better to publish a long detailed post rather than say 3 to 4 shorter articles
Publish shareable contents. Some ideas for shareable content include Top ten lists, How to, Best tips for etc
Pay attention to content formatting. Taking care of the formatting of your content with paragraphs, headings, bold, good font size, italics is also good for SEO and a sign that you are trying to build a high-quality website.
Publish content consistently – new content is an incentive for the search engines
Create content that is better than your competitors. Unfortunately you have competitors and depending upon which sector you operate in they may also be creating content. Therefore for your content to rank it needs to be better than the competitors content
Organise your content into categories. When you produce lots of content there is the chance for it to get lost if its not organised correctly. The best strategy is to organize your content into relevant categories and use tags, keywords, and descriptions for searching purposes.
Optimize content for conversions – The main purpose of the content is to increase conversions. If your content doesn't produce results the change your content strategy
To create a good content strategy
Firstly do your keyword research and find out which SEO keywords to target with your content. We have found that capturing and sorting the words in a spreadsheet really helps in this research stage
Perform competitor analysis and find out what is working for your competitors. Are they writing long technical articles have they embraced video
Analyse Google search results to find out what type of content Google wants for your target keywords (length of content, images/video, etc.). Every sector is different and the techniques that win in one sector may bomb in another
Once you have a list of topics/keywords established in your spreadsheet you should then create a content marketing calendar. This will allow you to specify when each piece of content will be published, who will be responsible for its production and how it will be promoted. Remember this is a long term approach that needs to be consistently updated with "new". In our experience companies that have a plan of on-going content, have more chances of succeeding online than companies that publish content occasionally without a plan.
Step 5: Promote your website on social media networks
Now that you have a constant flow of content being generated on the website, the next step is to start promoting your website on different social networks.
An approach is to follow the steps below:
Create Business Accounts on Social Networks
Your first action is to create business pages in the social networks that are relevant to your business. These are the networks that your potential customers might be using. The most common suspects for B2B are LinkedIn, Facebook, Twitter, Instagram and Pinterest. Note Social Media networks are constantly developing but don't be tempted to go for the latest whizz bang new platform "just because its shiny"
Complete your Social Profiles
Next, make sure that your business pages are properly configured and all information is properly filled in. There is some thought that personal pages may have more power than a corporate social media profile. If you are the MD with a large personal LinkedIn presence, does it make sense create a company profile with zero traction?
Link your website and social media pages
In the footer add links to your social pages on your website and also add the relevant schema (this will help search engines associate your website and the business pages together).
Grow your social media following and create a social media calendar
Having a business page with no followers does not provide any benefits to your business. Its a bit like having the best Kebab Takeaway in the world but locating it in the middle of the desert where nobody sees it
You need to spend some time to find and connect with people that might be interested in your business and also influencers in your niche.
Step 6: Paying For Ads Allows You to Reach More Customers Quickly
For all the benefits of operating organically it takes time for SEO to work and to get to a decent number of followers on social media organically. Therefore if you want faster results another ingredient to your website marketing is required and that's paid advertising.
A benefit of paid advertising is that you can get targeted traffic fast and potentially start making sales or conversions.
As with all advertising there are numerous platforms. I have listed a couple of the most common below
Google Ads – Incredibly popular and becoming more and more expensive, Google Ads allows you to to target people based on the search terms they use on Google
Facebook Paid Ads – Promote your Facebook page, social media postings, or ads to people using Facebook, Instagram, or Facebook messenger.
Both methods can be incredibly effective but be careful not to waste a lot of money on advertising without a return. There is a term called Google Tax which can be applied to those companies who don't set up ad campaigns correctly. Ultimately they spend there budget quickly with no or little return. In our experience its best to start with a low budget and measure the effectiveness of your campaigns and only increase spend when a positive ROI is achieved.
Step 7: Utilise email marketing to engage with your audience "Email Is Not Yet Dead"
One of the most effective sales channels is email.  A key goal of your website marketing campaign should be to grow your email list.
Having an active email list is a great way to get people back to your website. We consistently find that with B2B clients email marketing delivers a fantastic ROI. Use email marketing to let them know of new content, new services or provide them with useful information
To make the most of your campaigns, follow these email marketing tips: Click here to see our detailed post on email marketing which includes information on making it easy to subscribe, incentives for sign up, keeping readers trust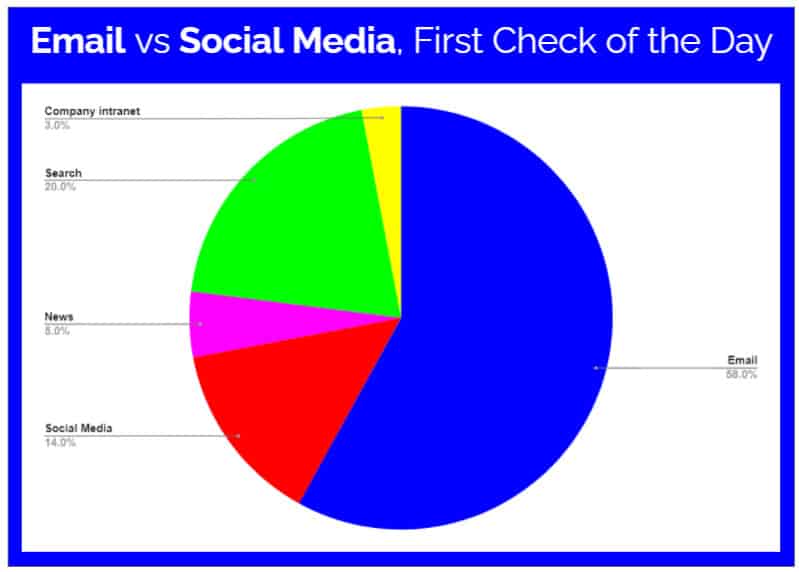 Step 8: Get users back to your website with Remarketing
An old marketing rule states that a potential client should see or hear an ad (or message) at least 7 times before they'll take an action to buy a product or service. So historically this revolved around seeing a TV advert, seeing an advert in the newspaper, walking past the branded shop, hearing about the product on the radio, having a conversation down the pub etc. you get my drift, so essentially just seeing the message once wouldn't have any impact.
This is applicable to internet marketing as well. In website marketing terms, this means you need to get users to re-visit your website a number of times before they proceed to the next step. A highly effective methods can be remarketing.
With remarketing you use advertising platforms (either Google Ads, Facebook, or even Twitter) to re-connect with people that visited your website. Potential advantages of remarketing can include more targeted traffic, lower advertising costs, and importantly higher conversion rates
Step 9: Keep your website and content up-to-date and move forward
As your website gets bigger and ages, some of your website content will become outdated and this has a negative impact with users and search engines. When analysing your website you may find that you have thin content pages which have no rankings, backlinks, or traffic.
It could be that the content on those pages is good but since they don't rank for anything, they don't offer any real value to your website. As part of the audit, you should decide to either:
Merge them with other pages – to create more content heavy but fewer pages
Update the content ( with updated information / additional content )and republish them
Remove the page and redirect the URL to other related pages on your website
Additionally find out which are the most popular pages of your website using your Google analytics and Google search console reports. Just because a page has high rankings now does not mean that it will maintain those rankings forever. It is most likely that competitors will be targetting these pages on a daily basis. Our recommendation is that you review your top pages once every few months and ensure that the content is still relevant and up-to-date.
Step 10: Measure, Analyse, Improve and Repeat
A massive advantage in the digital marketing world, is that everything can be measured and analysed.  In the majority of cases, you can get the data you want from Google Analytics so make sure  its installed on your website and properly configured. No marketing strategy is complete without proper monitoring.
Two common goals of a website marketing campaign are to:
Get increased volumes of the right kind of traffic to your site
Increase conversion (this could be makes sales, get new email subscribers, etc.)
Whatever goals you choose these should be tracked in Google analytics and analysed so that you can make the right decisions.
I hope this website marketing guide will help in your websites development and more importantly your businesses growth and profitability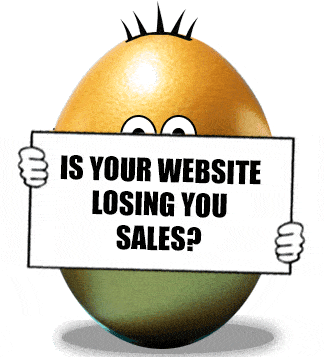 FREE Website Performance Check
Speed plays an important part in website performance how well does yours perform on desktop and mobile?
Is your site mobile responsive if not how many customers are you losing?
Is your site HTTPS?
With GDPR in place is your site legally compliant?
Find out about loads more website performance issues