How to Create a Website Marketing Plan for Your New Site
Lets consider the following scenario. After weeks or months of hard work you have finished creating your website and made your new website live! That's a major milestone. But if you thought the difficult part was over, then unfortunately you need to think again, this is just the start of your website marketing journey.
Creating and developing your website is a massive step, but if you actually want people to find the site and view it, then that's when you need to start marketing.
There are approximately 1.6 – 1.9 billion websites out there, but less than 400 million are active. Note while you are reading this article, thousands of new sites will be created. Now your not in competition with all of these sites, but if you want visitors to find your website, you can't expect them to just happen upon your website URL. If you want your website to get found, you have to perform online marketing. To perform online marketing well, you need a plan.
Step 1: Identify & Define Your Online Goals.
Purpose – now this is very much chicken and egg. We would always suggest that you know your online goals before you build your website. That way you can influence how the website is designed. Unfortunately this often isn't the case and the website is built before the goals and objectives are identified ( this is covered in another post). Before you start making decisions about how to approach online marketing – "doing stuff", it's important to think about what you want to achieve.
Do you want to drive more traffic to your website?

Note – do you have a clear understanding on the volume of traffic the site could expect
We regularly come across clients who have expectations of thousands of people searching for their product / service every month, who are shocked when they see that search volumes are in single figures or tens

Do you want to drive a specific type of customer traffic to your website?

We will cover this below in detail

Are you actually selling something online and you need to prioritise profit / delivery / customer satisfaction etc ?
Are you hoping to build an email list that will then allow you to market to them?
You may have multiple goals for your online marketing, but use this first step to figure out both what your specific goals are, and how each should prioritised. Its important to remember that different types of online marketing will work best for different goals and different sectors. So just because a company in sector "X" does something that works, doesn't mean that its appropriate or the best for your business.
So step one plays an important role in leading you toward the best choices in the next few steps.
Step 2: Clarify & Segment Your Target Customers.
Getting lots of people to your website is useless if they are the wrong type of person and they have no desire or need to purchase your product. Whilst it can seem good to initially have a high number of visitors if they bounce ( leave your site immediately) then this can actually be seen negatively by the search engines. The offline example would be having a shop on the high street where the customer walks in because they think you sell one thing, but then they see you don't so they leave immediately. The majority of B2B websites aren't for everybody. Your online marketing efforts will work better if they're focused on the people / sectors most likely to be interested in your website.
Think carefully about who is most likely to want what your website offers. Is it more likely to appeal to people within a certain industry sector, geographic area, or job role? What about stage of life, moving house, getting married, having children, downsizing, looking to spend more time outside entertaining ( a factor that came out of Covid) parental status and general interests?
If you already have existing customers or prospects, then what you know about them should help shape your idea of your target audience. In our experience it can be extremely useful to sit down with these people and have detailed conversations with them. This way you can create customer profiles of the kind of people most likely to buy your products or follow and engage with your content.
After you have established your buyer persona (target customer profile) , you want to back it up with research. There are a number of different products / tools (some free, some chargeable) that can help you learn more about a particular market segment.
Tools include: SurveyMonkey, Think With Google Research Tools, Typeform, Census Bureau, Make My Persona, NielsenIQ, Tableau, Statista, Claritas MyBestSegment, etc there are many more.
Importantly you might find some of your initial assumptions about your target audience may be wrong. Better to find out at this stage and the research stage and establish information on the people you're trying to reach.
Step 3: Select Which Marketing Tactics To Use.
You have established what you want to accomplish (Goals / Objectives)
You have identified who you want to reach (Target Customers)
So now it's time to figure out which online marketing tactics to use. You will possibly need to use a mixture / combination of
Search engine optimisation – making your site as Google friendly as possible from an organic perspective
Content marketing – adding quality, authoritative, unique content that is Google friendly and highly readable. It can also include publishing a blog, making videos, hosting webinars, making podcasts, or some combination of any or all of those things
Email marketing – still a very effective B2B approach ( as long as you have an email list)
Conversion optimisation – getting those people ( the right people) who visit your site to take action
Paid search marketing – sometimes required if you need immediate results ( organic takes time) or are operating in a very competitive sector, where your competitors are all web savvy
Social media marketing – LinkedIn , Facebook, Instagram, Twitter etc one or some of these might be useful for developing relationships
All of the above have their own set of best practices. Each of these works in tandem with the others, but you may not need to do all of them to start, in fact we would suggest that you don't try and do everything at the start ( unless you have deep pockets and endless amounts of time). Remember we want to be able to measure performance in order to attribute success and identify what's working.
Knowing your goals and the audience you most want to reach should help guide you in determining which tactics and channels to prioritise.
Step 4: Establish Your Budget. Time & Money
Online marketing has two big costs: time and money.
In general though, you'll get better and faster results with your online marketing if you have some money to spend on hiring skilled professionals. Online marketing isn't entirely dependent on being able to spend money, but it can help you.
In our experience companies without the internal resource, say they will perform the tasks identified but inevitably don't get the done. Net result nothing happens
You can get away with spending less in money if you're able to spend more in time, but either way it's going to cost you.
Therefore before you start to delve into the specifics of your plan, carefully consider how much money / time you have to spend / invest.
Step 5: Create Your Online Action Orientated Website Marketing Plan.
You have defined your goals, clarified your target customer, identified the tactics and established the budget ( time and cost). So now we are at the point where you have a clear idea of what types of online marketing to be undertaken.
Now it's time to put it all together into a clear plan, with specific steps and timelines.
If you want to action and manage your online marketing, then you need to be organized and have a clear schedule of actions and deadlines.
The following approaches may help
If you're starting a blog or adding news content, establish a list of topics to write about and give yourself a specific deadline for getting each post written and published.
For social media marketing, commit to updating your profiles a set number of times each week and schedule time to spend interacting with others on the platform.
Remember – if you want people to find your site, you have to get the online marketing actions completed
We find that creating a marketing promotional plan is the bet way to capture actions and timings.
A key activity that we haven't discussed in much detail within this article is marketing measurement and management. These will be discussed in a future article. If you would like a copy of an Online Action Plan that we use then please email me directly andrew@bdolphin.co.uk or contact me click here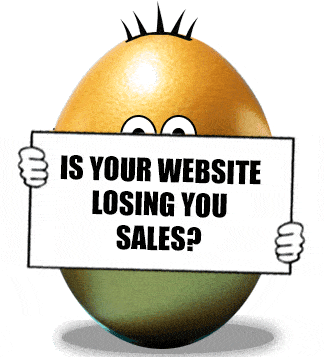 FREE Website Performance Check
Speed plays an important part in website performance how well does yours perform on desktop and mobile?
Is your site mobile responsive if not how many customers are you losing?
Is your site HTTPS?
With GDPR in place is your site legally compliant?
Find out about loads more website performance issues