Website Marketing Techniques
The importance of getting found.
You can have the best product or service in the world, but without effective advertising and promotion, no one will know about it. This is particularly relevant if you are operating in a highly competitive sector and this is where effective website marketing techniques come into play.
I find it interesting that many businesses still think that because they have launched their website on the Internet everyone will come flocking to it.
The reality is that nobody will know the website exists if you do not take positive steps to get out there and promote it. There are are a variety of services available to help you get the word out some will cost you money. However, there are several website marketing techniques available for free.
So if you cant see the wood for the trees with website marketing techniques, below are a number of website promotion tips you need to follow to get your page ranked within the search engines.
1. Focus on your Website SEO
Promoting your website by using traditional SEO is one of the best ways to gain natural traffic and a higher ranking.
Before you start working on your website content, you need to know the keywords that will go into it. There are a number of keyword tools available including the free Google keyword tool planner to help you find the best keywords for your niche market.
If you have limited time and budget I would suggest that you focus on long-tailed keywords versus short keywords as you can struggle to rank for a broad keyword. Keyword examples are shown below
Broad keyword – Fabrication
Short keyword – Steel Fabrication
Long tailed keyword – Stainless Steel Fabrication
Focus on the keywords that have lower competition and a higher search frequency to help you create news posts that are compelling, and can be optimised for search performance. Using the right SEO strategy will help you as you focus on promoting your site.
Within your website for each page and post the keywords must be added to the Title, headings (H1, H2, H3 etc), content (typically 300 words plus per article), and Meta description. When adding images, remember to label them correctly and include the keyword in the picture title tag and the alt tag.
2. Use Google Local Business
To gain a local audience, submit your site to Google Local Business. Google My Business allows every business to register their information for free. If you look on the right you will see an example of a profile. You can add pictures, videos, add products and services, opening hours include promotional offers, and even submit mobile ads.
How and where the information is displayed is a great part of the Google Local Business page. As of May 2020 it will show up right above the rest of the normal search result information, as a separate element on the right hand side, giving your business a larger online presence. The Google function additionally provides directions to your location, also allowing customers to call you right from their mobile device.
Technically this means that having a fully loaded Google My Business profile could be the first information that a prospective customer sees. By choosing your Google categories correctly and getting quality Google reviews you can start to rank within the Google local searches.
3. Search Engine Listing
This is one of the first things you need to do to promote a website if you are adding fresh content. We would always suggest that new content is added weekly.
Search engines are a simple way to start getting traffic to your website. New content should be submitted to the search engine directories like Google, Bing, Yahoo etc, so the site can be indexed.
The major search engines are always looking for the most relevant new content and offer this free service. You can submit it to the smaller search engine directories as well.
4. Reciprocal Linking
One way to show the search engines ( Google, Bing, etc ) your website is trusted is by having other websites link to your site.
Do not start linking your site to a number of low-ranking, low-quality sites. This was a very popular but frowned upon approach a few years ago, but was outlawed by Google and will in fact negatively impact your site. The search engines want to reward you with a higher website ranking when they see your website is linked to authority, higher ranking sites.
Inbound links i.e. links within your website from one page to another internal page are an important part of the SEO, but you must be careful in the way and frequency you create them. If you create too many links at once, your website can be banned from the search engines. Slow and steady is the best way to go when you are working on quality inbound links to your website.
5. Focus on Quality Content
Out of all the website promotion ideas, you will read about online, the best one is to focus on creating quality, unique, authoritative content.
Consider why are you writing blog posts for the readers?

Are you giving them the information they want, or
Are you only focused on getting something "fresh" on your website?
Creating quality content is vital to your websites performance and your customers user experience, as well as to your overall ranking.
Ideally you will create the kind of content that other people want to read and promote on their own blogs / websites and on social media. Send out new social media messages each time you upload a new article to the blog. WordPress websites can be configured to distribute news posts to LinkedIn, Facebook, Twitter, Instagram, etc automatically.
If you are still wondering how to promote your website after using these five tips, it is a good idea to contact specialist digital marketing agencies for help. These five website promotion tips are designed to provide focus to anyone keen on improving their website and promoting it through the right channels.
While it can take time to learn how to promote a website, it is important to focus on being patient. There are no silver bullets and no ways to fast track any of the above. It can take a few weeks, or months before you notice a significant increase in traffic and your online ranking.
The Importance of Landing Pages
Things to consider when creating a landing page
What is a landing page
A landing page is specifically designed and optimised for your specific target audience. These can be created to match adverts that you place ( Google / Facebook adverts) or specific promotional activities that you are implementing – direct mail, email etc. They should feature all relevant information, calls to action ( reasons for the person to do something) and make it easy for the person to be able to contact you.
What makes a great landing page
Consistency is the key between your landing page and other marketing materials ( adwords, website , adverts etc). Elements such as colour's, imagery and information should be consistent. Note you might choose to use imagery not normally associated with your traditional marketing if you are looking to create impact. Getting these elements correct will aid the success of the landing page
On the landing pages communicate value, showcase what's in it for the target customer
This needs to be evident immediately the user lands on the page.
What you do
Who you do it for
Have a benefits section that identifies 3 – 4 key areas of what you are offering
This will help the user understand what products / services you are offering
Call's to action must

Be clear and straightforward
Include contact forms
Clearly showcase contact details
Showcase an offer that will stimulate the reader to be interested in taking action

Consumers whether Business to Business (B2B) or Business to Consumer (B2C) are looking for social approval. Consumers judge a product or service based on whether popular or not. For B2B add testimonials with companies logos on your landing page and even better if possible video testimonials
Important: The more targeted the customer niche, the more the landing page can be focused on their needs
Note: including a pop up on the landing page can stimulate the visitor to take action
For more information on improving your website click here or to talk to a digital specialist click here
Characteristics of a good landing page:
Relevance: The landing page should be relevant to the source of the traffic, whether it's an advertisement, search engine result, or another link. This helps to ensure that visitors are not confused or disappointed when they arrive at the page.
Clear and Concise Messaging: The landing page should have a clear and concise message, with a strong and focused headline that communicates the main benefit or offer.
High-Quality Images and Videos: High-quality images and videos can help to engage visitors and communicate the value of the product or service.
Strong Call-to-Action: The landing page should have a clear and prominent call-to-action, encouraging visitors to take a specific action, such as filling out a form or making a purchase.
Minimal Distractions: The landing page should be designed to minimize distractions, with a clean and simple layout that focuses attention on the main message and call-to-action.
Optimized for Conversion: The landing page should be optimized for conversion, with elements such as clear headlines, compelling images, and persuasive copy all designed to encourage visitors to take action.
Landing pages are a crucial component of any successful online marketing campaign, and can have a significant impact on conversion rates. By creating high-quality and relevant landing pages, companies can increase the likelihood that visitors will take the desired action and become customers.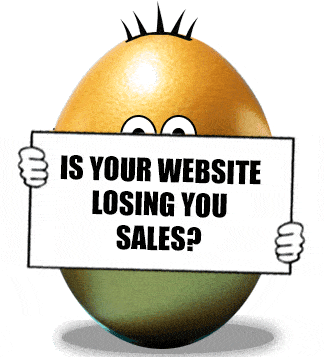 FREE Website Performance Check
Speed plays an important part in website performance how well does yours perform on desktop and mobile?
Is your site mobile responsive if not how many customers are you losing?
Is your site HTTPS?
With GDPR in place is your site legally compliant?
Find out about loads more website performance issues