Website for Marketing and Sales
The Importance Of A Website For marketing and Sales
In the world of marketing, websites are pretty much the one-stop-space for all product, service, technical information, Frequently Asked Questions (FAQ's) and a primary method to connect with your customers. A well designed website for marketing and sale is a fundamental business tool.
From the main home page to the 'About Us' pages describing business owners, approaches and their history, your website should communicate everything that makes up your business. Your website should capture your brand personality and intention, as well as attracting the most visitors / search traffic.
Website Elements To Consider
There are a lot of elements to consider in website marketing but don't let them intimidate you. In this article we will cover some strategic steps you can take to optimise your content on landing pages and news / blog posts focussing on
What is a Website for Marketing
Why your website is your best marketing tool
Ways to promote your website
How to create an effective website marketing strategy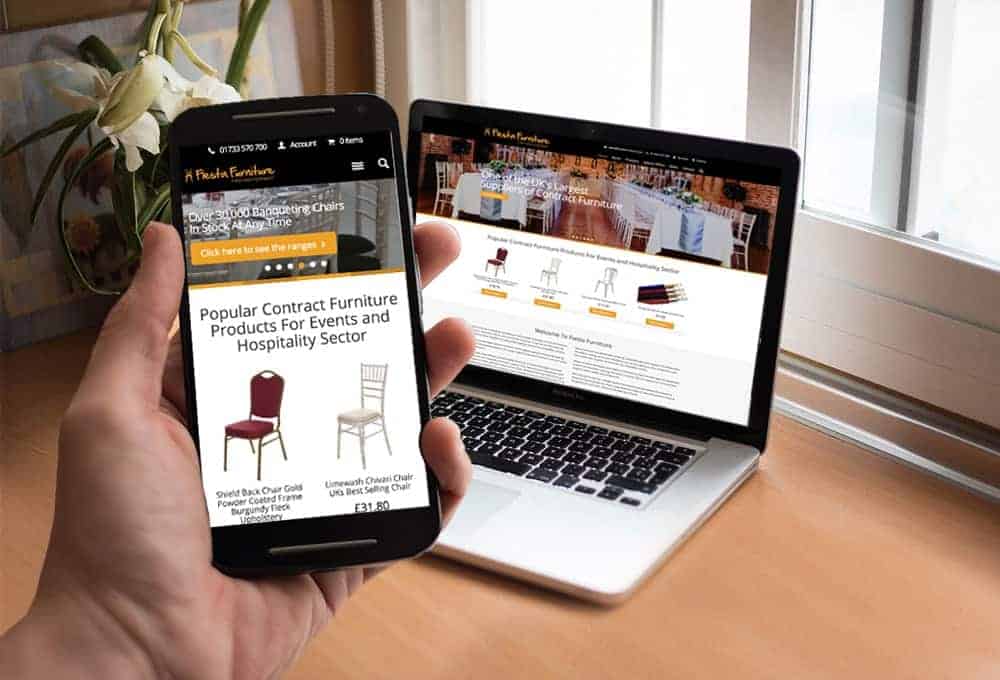 What is website marketing?
The strategic promotion of a website to drive relevant traffic to the site is Website marketing. Typically the goal is  to attract people who may be interested in a company's services or products. Greater appropriate traffic coming to a website means more opportunities to put your products & Services in front of potential customers.
The goal of most website marketing strategies is to rank highly in search engine results pages (SERPs) through the implementation of search engine optimisation (SEO) tactics, content marketing, social media engagement, and other digital and offline efforts.
In the majority of industries, pages that rank in the first SERP position get more than 30% of the traffic for their target keywords. There's a steep drop-off for pages ranking in the second and third positions, and pages in positions 6 -10 compete for less than 5% of traffic.
A website marketing strategy correctly managed, will help your business attract new customers and ultimately expand your business's share of the market. If you are struggling to develop your web marketing strategy discussing your project with a website marketing consultant could provide the stimulus to grow your business
Why Your Website Is Your Best Marketing Tool
The primary channel in which users can learn about your business and take actions that directly contribute to the growth of your business is your website.
Inbound digital marketing strategies are shaped like a funnel. Your customers are on the internet,
Using search engines, – Google ( the most popular) Bing (from Microsoft), Yahoo, DuckDuckGo
Browsing articles – which links to content marketing where people are searching for interesting / useful content
Using apps – Glofox ( a top rated gym management app) , Fishbrain an app for fishermen
The job of your inbound marketing strategy is to pull people toward your website where they can read and view your content helping them ultimately make a buying decision.
An optimised website provides a branded customer experience that answers questions and demonstrates the unique value of your offerings. All aspects of your brand's online presence should be communicated from your website. This article on common website mistakes may be of use to help you get more from your web design.
Brand Assets and eCommerce consistency
Not only should the home page work to attract outside visitors, but every landing page needs to work to keep them engaged. This means that brand consistency is important throughout the website. All design elements should be consistent from fonts, sizing and  design styles.
All businesses should consider how their website design integrates with their marketing plan, acting as the online store that many expect it to be. Think about how walking through a Primark store gives customers a maximised, piled high and loads of products experience, and then compare it to their website — see the similarities?
Your SEO strategy shouldn't begin and end with website promotion to social media platforms or through other internet marketing plans.
Ways to promote your website
Website promotion can either seem like a daunting task to the uninitiated or something super simple (until you try and compete with others)
With an estimated 1.7billion registered websites in 2021 and more than 5 billion active internet users, standing out and getting found seems like an impossible task.
The good or positive news is that there's nothing impossible about it, though it may take a large amount of effort. When you understand what your target customer is looking for and how search engines (Google) identify quality websites, winning is possible with the internet.
1. SEO
SEO is the set of methodologies used to make websites both accessible to search engines and appealing to readers.
Most people will find your website via a search engine, so it's best to start with this channel. As the name implies, SEO is the set of methodologies used to make websites both accessible to search engines and appealing to readers.
Modern ranking algorithms like those used by Google are designed to sniff out dozens of signals that make websites useful and trustworthy.
Moz ( a great SEO resource that we use) have a great way of explaining the hierarchy of SEO needs. Working from the top to the bottom on elements essential to rankings that improve competitiveness
Snippet and Schema markup to stand out in SERPS
Title, URL and description to draw high click through rate in the rankings
Shareworthy content  that earns links, citations and amplification
Great user experience which includes fast load speed, ease of use and compelling UI on any device (mobile responsiveness)
Optimised keyword to attract searchers and search engines
Crawl accessibility so engines can reach and index your content
If you need a comparison to traditional marketing strategies, then for those of you who can remember think of SEO like supercharged business listing in the Yellow Pages telephone book. Rather than having to paying for a large ad to be prominently featured. SEO tactics  help your business listing appear at the top of the page where its easier for interested customers to see your information.
Today when customers have a need, one of the first things they do is turn to a search engine, think how so many people say "just Google it". SEO ensures that your business is featured well in search engines, providing traffic flow to your website.
2. Backlinks
The web is a network, and movement between network nodes (websites) is crucial to digital marketing, and the whole modern global economy.
When you think about the reputation of your website it makes sense that you would want to receive endorsements from reputable sources. Equally you wouldn't want to be linked with disreputable / dodgy providers Historically any back link had value, but with todays internet essentially, you don't want traffic from irrelevant or disreputable sources.
Backlinks – which drive traffic from another site to your own – are extremely important promotional tools. Credible backlinks signal to search engines that your content is trustworthy and relevant.
3. Social Media
Social media platforms are so numerous nowadays with seemingly more appearing every week, meaning that marketers have their pick of strategies. From a brand's LinkedIn page to a company Instagram, publishing content on other sites is a powerful way to get customers clicking back to your website.
There are processes for lead generation on these sites, ranging from case studies to memes. Whilst it may seem that as a business you need to do social media ( because everyone else is doing it) its worthwhile identifying if it is actually providing a return on their marketing investment.
4. Email Signatures
The average worker receives over 100 emails per day so put those outgoing messages to work promoting your website?
Any email that comes from your brand's domain name should include a link back to your website. That way, any reader who is interested in learning more about your offerings can easily get to your site without any extra steps. It could be that you don't want to send them to the "Home" page you actually want to send them to a specific landing page
5. Quality Authoritative and Unique Content
There has always been a place for unique, authoritative, quality content and in the todays digital marketing world, content marketing is more relevant than ever.
Good quality content provides site visitors with immediate value in the form of new knowledge and insights. For many visitors, it's the sole reason to view your site i.e. they have a question, they type it in search and they read articles expecting to find an answer i.e. they want to know about website security on WordPress.
Great content on its own though is wasted, if the web page on which it appears looks a mess. Web design plays an important role here, great content surrounded by an unappealing user interface (UI) could cause potential customers to head back to the search results page before they can get to know your business
If you want people to stay on your site long enough to absorb your messages, you need highly engaging content that reads well and looks good.
How to create an effective website marketing strategy
Marketing your website effectively requires a deep understanding of multiple disciplines, including
Modern mobile technology trends – from responsive designs through to mobile usage
Human psychology – how people research, compare and finally make selection and purchase
Inbound ( inbound marketing is the process of helping potential customers find your company) and outbound ( outbound marketing refers to any kind of marketing where a company initiates the conservation and sends its message out to an audience) methodologies,
Analytics, for your website this would be Google Analytics, for your email campaigns this could be through your email delivery system e.g. Mailerlite
Step 1. Analyse your website
Everything you do to increase the amount of traffic coming to your site should be measured. It's the only way to know how effective your strategies are and the only way you'll be able to identify new opportunities to attract more visitors. As with all marketing, if its working do more and if your marketing isn't working – question why not
For example, if you implement a content marketing strategy, you'll want to measure traffic coming to your news / blog articles, the number of click-throughs each one produces, the amount of time visitors spend reading the content and more.
Every website should have Google Analytics connected in order to capture important important website data. By setting up a Google Analytics account for your website and running monthly reports, you will be ahead of many of your competitors.
Step 2. Consider Mobile Optimisation
With the advent of smartphones, the internet is quickly becoming a mobile-first environment.
More people are conducting searches, reading content and doing business from their smartphones every day. Data from Stat Counter shows that mobile and desktop search usage are almost equal.
Google began to use the mobile version of webpages for indexing and ranking way back in 2018.
To rank highly, webpages must be able to load fast on mobile devices and display their content in a manner that is mobile friendly. That means image optimisation and dynamic site markup are essential for SEO moving forward.
Managed properly, search marketing can increase web traffic significantly without raising costs exponentially.
Step 3. Map the User Journey
With Google Analytics set up on your website you can
Identify how users move through your website ( where they enter, pages visited and exit)
Establish how they find you – is it through organic search, referral, direct, specific pages or through an optimised blog post?
See how long they spend on your webpages when they arrive on your site from your social media pages? We have seen many examples where social media to website results in low time on page and high bounce rates
Asking these and similar questions will inform your website design and help you develop a user experience that encourages visitors to stay longer and read more.
Your Google Analytics dashboard can show you where users are currently leaving your site so you can optimize those pages. You may want to consider developing multiple user journeys for distinct buyer personas.
Conducting keyword research will help you understand how potential customers seek out information related to your offerings. This step is crucial for getting your website to rank highly in SERPs. You may be surprised to find that your customers use different words and phrases than your sales team.
For example – the following are UK monthly search volumes
Business Telephone System                  240
Business Telephone Systems UK           15
Business Telephone System Providers   1
Telephone System for Small Business    181
VOIP Telephone Systems                        21
HiHi phone system                                 62
Office Telephone Systems                     130
Understanding the nuances and fundamental differences allows you to create engaging content. If your main goal is conversion optimisation, you'll need to ensure you're hitting the right keywords at each stage of the buyer's journey.
Step 4. Develop Email Campaigns
Email marketing is still one of the most powerful and useful forms of web marketing currently available.
From enterprise organisations to small businesses email lists are the lifeblood of sales. A good list help's you pull in returning visitors with engaging content, special promotions, insightful content and more.
Cold emails – messages sent to prospects with whom you have no prior relationship ( make sure you are complying with all GDPR requirements)  require personalisation to fully engage your target audience. Most importantly your subject lines should be eye-catching and succinct. The best strategies use content to capture visitor emails, then reinforce that relationship with additional, more relevant content.
Here are some email subject lines that have been tested and proven to get responses
Essential resources to help you with < issue faced / challenge >
Have you solved your < issue / challenge > yet?
Lets talk about < topic / idea >
Are you prepared to overcome < specific challenge / issue>
<name>, looking forward to seeing you at < event >!
Step 5. Leverage PPC
Pay-per-click ads can be an effective way to drive more traffic to your site, but they require a more substantial investment.
As the name implies, businesses only pay when someone clicks on the ad.
We find PPC is most effective when used in tandem with another effort like content marketing, because visitors need more information than can fit in an ad before they make a purchase decision.
Consider targeting different audiences with unique appeals, such as calling out unique value propositions or promoting blog posts that address different audience needs.
Step 6. Create High-Value Content
The days of short articles, highly spammy articles to get fund are over – this marketing fluff has no place in 2022. High-value web content is the opposite of fluff, as it provides your prospects with meaningful insights.
Your efforts to promote your website will be wasted if visitors to the website leave immediately ( you can identify this by looking at the bounce rate in your Google Analytics). To keep visitors engaged, you need high quality content that informs, entertains, educates,  and inspires.
Often, marketing campaigns are structured around a central piece of content such as a whitepaper, comprehensive infographic, pdf download. For example, digital marketers might follow this as a process
They create and develop a download full of researched data and thought leadership.
Next, they will build a campaign of optimised blog posts, that get found through searching for
Email campaigns drip messages to build awareness and encourage eBook downloads.
Everyone who downloads the asset will provide their email address, providing the sales team with valuable new leads.
Website for Marketing and Sales
Here are some steps to consider while developing a website for marketing and sales:
Define your goals: Identify what you want to achieve with your website and what you want your customers to do on it.
Conduct market research: Analyse your target audience, competitors and their websites to understand what works best for your market.
Choose a website platform: Consider options like WordPress, Wix, Shopify or custom development based on your specific needs and budget.
Design your website: Make it visually appealing, easy to navigate, and mobile-friendly. Ensure your brand message is consistent with your website design.
Create engaging content: Write compelling product descriptions, use high-quality images and videos to showcase your products and services.
Implement marketing tools: Integrate tools such as email marketing, social media integration, and analytics to track and analyse your website performance.
Test and optimize: Continuously test and optimize your website to improve conversion rates and customer experience.
Remember, a website is a crucial part of your overall marketing strategy, and a well-designed website can help drive traffic, generate leads, and increase sales.
If you would like to know more about Website for Marketing and Sales contact Andrew Goode MBA, MSc, FCIM Click here to arrange a call
Other articles linked with website and marketing that may provide additional insight. Why you need to be constantly updating your website, questions to ask when developing a site, a theoretical approach to web design and build and Website Design. We have written a detailed article on the marketing questions that we most commonly get asked, check this out if your marketing isn't helping you generate sales.