Common Web Design Mistakes
Web design is not just about making your website look pretty. Functionality is a key component to consider for any website. In this article we look at common web design mistakes.
Lets consider the difference between a web designer and web developer. Web Designers will keep in mind your brand, the look and feel of the website from an aesthetic perspective. This means that they will investigate your brand message and consult with you over a design brief. This is the 'making it look nice' part.
A website developer will spend the time looking at 'usability'  (UX) of the site and making sure that the functions work and that all the navigations work as they should. They will even look at call to action elements too which will help with conversions. It is great having a good looking website but if it doesn't help users to convert into business then what is the point?
At Blue Dolphin we are marketing strategists, web designers and developers so we have all hats on when we are involved in creating your new website.
5 common web designs mistakes
1: Non Responsiveness
According to several leading web traffic analytic sites, just over 50% of web traffic is generated through a mobile device. Looking at the analysis of our B2B clients many are seeing mobile usage of over 20%. With the increase in smart phones ownership and people having instant access to the Internet on their travels, long gone are the days of only accessing the internet on a desktop in the home or office. So, having a website that doesn't display correctly on a mobile device  or provide a poor user experience will turn a visitor to your site off. All the websites we build are responsive to work across all devices including desktops, laptops, Chromebook, mobile phones and and tablets too.
2: Slow website Load Speeds
In general we are all becoming more time poor, so are less likely to wait around whilst a website is loading. The longer you have to wait, the more chance that a potential site visitor will hit the back button and perhaps find one of your competitors.
Unfortunately a large percentage of website visitors will not bother to revisit your site in the future. Current research shows that you should be looking for a load speed of approximately 3 seconds for your website.
If your site is taken longer to load it may be because of poor coding, large image files and unnecessary video files. We often find clients with WordPress sites that are slow to load due to poor set up and plugin choice. If your WordPress site is slow to load please contact us and we will investigate.
3: Lack of Content
A common web design mistake is to write the bare minimum of content.
It has often been said that Content is King ( that is unique / authoritative content) and it always will be. With Google being a text reader, having key content on your website will help you with your SEO. For example if you are a web designer in Peterborough it is not about how many times you mention 'web designer in Peterborough' it is also about the flow of the content and ensuring that a full range of 'readable' content is available.
So in general the more quality written content you have the better. The more you can expand on key points within your website content, the more you will be seen as a authoritarian figure in your industry.
Getting people to your website is only half the job. Providing useful information, helping them solve a problem , keeping them interested and online is the other half. It is often worthwhile evaluating your competitors and identifying what online content they have. Do they have more and better content? Have they invested more time in creating content for their website?
Improve Your Website Performance Today
4. Call To Actions (CTA's)
Every website should have call to actions. If you are unsure of what we mean by this, then look at this way. If you are spending money and time in driving traffic to your website, a 'call to action' is what take your website visitors to the next stage.
Effectively, you are directing them to the areas of the website where you want them to interact with you. These can often be 'Contact Us' or even 'Enquire Here' buttons. For an ecommerce website, you will always see a 'Buy Now' button.
Your call to action could be considered as a "Mini advert – i.e. headline, supporting text impactful image and then clickable button. We have used an example on the right. Now while this is tongue in cheek ( Our son runs a domestic and commercial garden maintenance company)  perhaps as you were reading this it made you think of clicking. This links to another issue of distraction but that is for another news article.
5. Strange Incompatible Fonts
Fonts (especially in the world of design can be incredibly contentious) have a major impact on websites. There are a number of elements relating to fonts that we would consider
Fonts that are simply too small to read. Now I know that you can increase your screen magnification but fonts should be of a size that is readable by the majority without the need to make screen changes
Choosing an abstract font because you like it and you want to appear 'different'. If you choose a different font is it easy to read and importantly is it Google compatible i.e. will it display correctly on a users screen
Are you using multiple font typefaces . A broadsheet newspaper will never use a wide range of different fonts they always (apart from headlines and sub headlines)use the same font types and sizing formats as this makes it is easier for the person reading to follow.
Common Web Design Mistakes – Find Out More
There are several common mistakes made on websites that can negatively impact user experience, search engine optimisation (SEO), and overall website performance. Here are some of the most common ones:
Poor or cluttered website design: A website that is visually unappealing or difficult to navigate can discourage users from staying and exploring further. Cluttered layouts, excessive use of ads, and inconsistent design elements can make it hard for users to find what they're looking for.
Lack of mobile optimisation: With the majority of internet users browsing on mobile devices, it's crucial to have a responsive website design that adapts to different screen sizes. Failing to optimize a website for mobile can lead to a frustrating user experience and higher bounce rates.
Slow page loading times: Users expect websites to load quickly, and if a page takes too long to load, they may abandon it. Factors such as large image sizes, excessive server requests, and poor hosting can contribute to slow loading times.
Complex or confusing navigation: Websites should have intuitive and user-friendly navigation that helps visitors find the information they need easily. Confusing navigation menus, excessive dropdowns, or hidden content can frustrate users and lead to a higher bounce rate.
Lack of clear calls to action (CTAs): Effective CTAs guide users towards the desired actions, such as making a purchase, signing up for a newsletter, or contacting the company. If the CTAs are unclear or hidden, users may not know what steps to take next.
Poorly written or inconsistent content: Content that is riddled with grammar and spelling errors, lacks clarity, or is inconsistent in tone can negatively impact the credibility of a website. It's important to proofread and edit content before publishing it.
Broken links or missing pages: Broken links or missing pages (resulting in 404 errors) can frustrate users and harm SEO efforts. Regularly checking and fixing broken links is essential to maintain a positive user experience.
Lack of search functionality: For websites with a large amount of content, a search function helps users quickly find specific information. If users can't easily search for what they need, they may leave the site.
Ignoring SEO best practices: Neglecting SEO optimisation, such as using relevant keywords, writing meta descriptions, optimizing image alt tags, and creating unique page titles, can make it harder for search engines to understand and rank the website.
Not focusing on accessibility: Failure to consider accessibility guidelines can exclude individuals with disabilities from accessing and using the website. This includes aspects like providing alternative text for images, using proper heading structure, and ensuring compatibility with screen readers.
It's important to note that these mistakes can vary depending on the specific goals and requirements of a website. Regular audits, user testing, and keeping up with best practices can help identify and rectify any issues.
To overcome these common Web Design Mistakes or for more information on web design click here or to talk to Andrew Goode a Fellow of the Institute of Marketing click here
Having A Strong Brand – will help your business and website performance
How Having A Brand Allowed A 30% Increase On Price
When comparing apples with apples one of the elements to be considered is brand. Now I hadn't realised that there were any strong brands of apples, I mistakenly thought that you were just purchasing a "variety" of apple. So you buy a Cox's, Bramley, Golden Delicious etc.  There is in fact a brand of apple and that brand is "Pink Lady".
Now this brand has been professionally developed and grown (no pun intended) with some amazing results. The average price of Pink Lady is £3.07 per Kg compared to other apples where the average price is £1.94 per Kg
What makes a successful apple brand
The visual experience – an apple needs to sell itself from the shelf. Always bear in mind that customers are buying with their eyes first. (Especially true for fresh produce)
The shape, colour and size of the apple
The taste experience needs to be consistent and meets the shoppers experience
For retail buyers these have limited space in store that limits the number of product variations they can offer. Therefore there must be reasons for the buyer to choose "your brand"
What makes a successful brand
Clearly define your brand strategy
Review your product / service to ensure that it is fit for purpose
Establish and design your brand character
Plan and write your brand strategy
Design your brand essentials
Protect your brand  – remember if customers have a preference for "a brand of product" you don't want to miss out on the exclusivity of gaining sales to competitors who can copy  your brand
Launch your brand
Promote your brand. This activity may need to be tailored to specific sectors / niches
Communicate, Communicate, Communicate. Once a brand is launched its important to keep everybody informed. Over time you want your customers to become brand ambassadors
Evaluate and improve  – in developing a brand you need to be inquisitive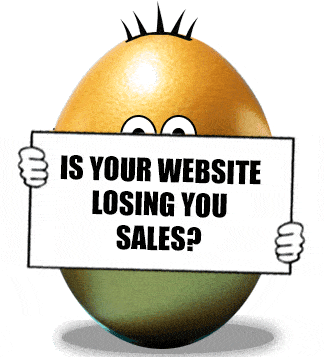 FREE Website Performance Check
Speed plays an important part in website performance how well does yours perform on desktop and mobile?
Is your site mobile responsive if not how many customers are you losing?
Is your site HTTPS?
With GDPR in place is your site legally compliant?
Find out about loads more website performance issues