Marketing Questions Commonly Asked
The 11 Most Common Marketing, Business Development and Internet Marketing Questions That We Get Asked.
Over the last 15 years of working with clients we have been asked many marketing questions, below are the 11 most popular
"The only way we can compete is by being the cheapest, can this be changed"

"We want to grow the business and need more customers" 

"We have a website but it doesn't seem to do anything"

"We have spent loads on advertising and it's been a complete waste of money"

"We have loads of ideas for new services but we never seem to have time to develop them"

"Every year we seem to work harder but we don't seem able to grow the business"

"We spent loads on our website but nobody can find it"

"There are 4 senior managers within the company and we just don't seem to be able to pull in the same direction"

"The competition is getting more aggressive, we want customers to choose us"

"We need to develop a business and marketing plan but many of the mangers don't have any marketing experience, how can we give them a marketing focus"

"We need to develop a killer sales presentation but we have no idea where to start"

"Our marketing materials are out of date and we need to reprint them but they never seemed to work very well, I'm not too sure what we should do"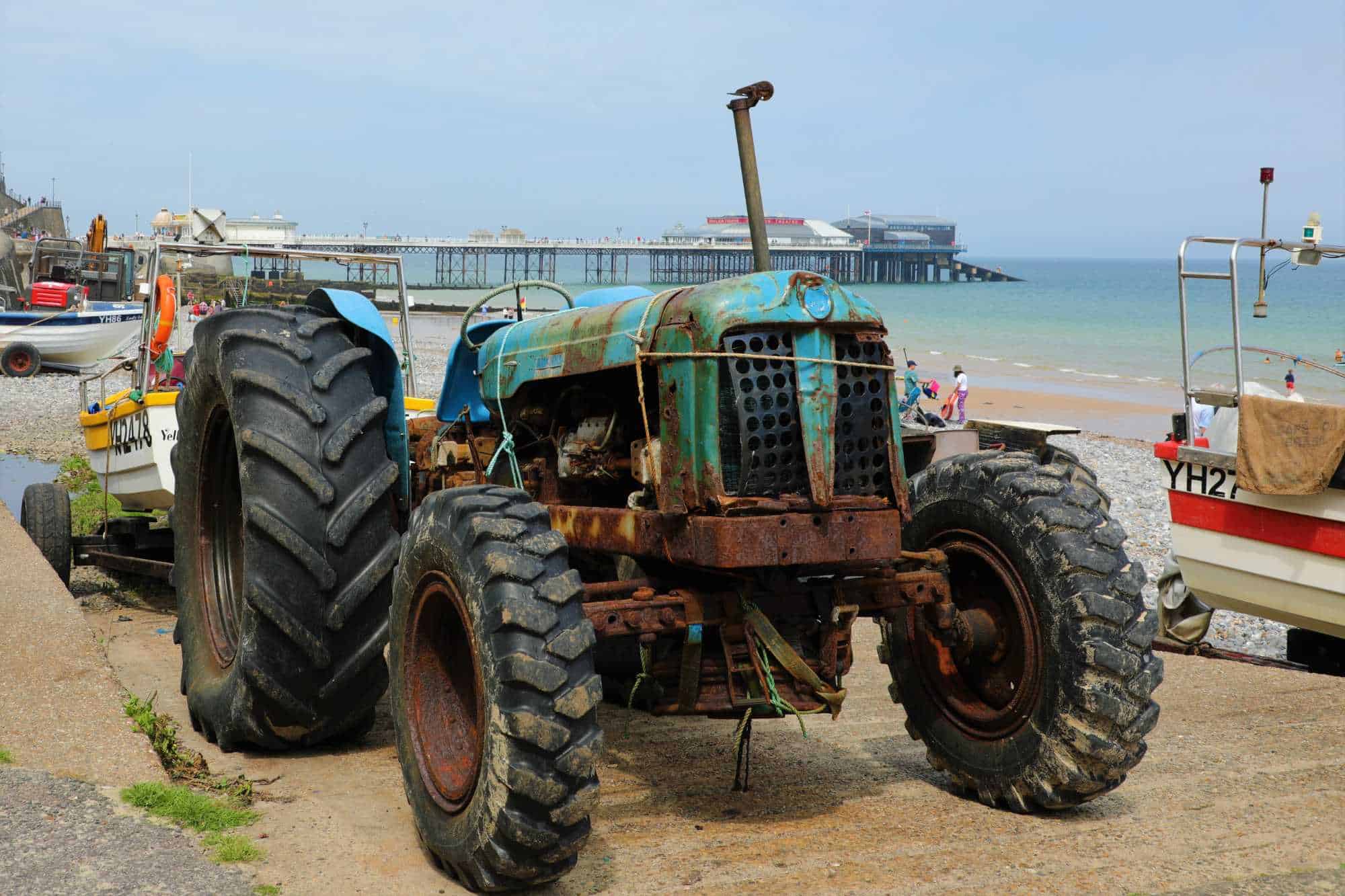 Following a Marketing Audit with Blue Dolphin they provided a fresh approach to the thinking and really helped us to identify the key challenges. The actions they provided acted as a stimulus to prioritise business changes. The advice provided was pragmatic and delivered in a non jargon format" Paul Teesdale: Managing Director – Simply Natural (Boston)
21 Customer Questions To Provide You With Business Insight
If you are looking at developing your business strategy, thinking about your competitors can help you consider an element of your business.
The list of 21 competitor questions will hopefully help stimulate your strategic thinking.
Try Answering These Questions About Your Competition.
What industry are you in?
Is this a good industry to be in?
What do customers think about your competitors?
What do you think about your competitors?
In what areas are you beating your competitors?
How else can you beat your competitors?
How do customers find out you are better than your competitors in these areas?
What problems do your products solve that your competitors' don't?
Are you serving the widest possible market?
How good are your competitive positions?
What do you do differently from your competitors?
What's the difference between your customers and your competitors' customers?
How can you find out what your customers think about your competition?
Do you compare reviews of your products to those of your competitors?
How can you encourage your competitors' customers to switch to your company?
How can you get in contact with your competitors' customers to tell them why they should switch to you?
Which clients are driving you mad?
Maybe you should suggest they go to your competitors?
Who is your most serious competitor?
Who are currently just new/minor threats?
What would your closest rival do if they took over your business?
WE WORK WITH CLIENTS TO PROFITABLY IMPROVE THEIR MARKETING
Over the last 20 plus years we have helped clients solve all of the above marketing questions and problems. What may seem like a unique problem to you is possibly a problem we have encountered before.
Do You Know Your Competitors Competition
The above questions are designed to provide a stimulus for thinking. For more information on how to get business insights that will help you develop your business strategy please call Andrew Goode on 01733 361729 or click here
Note: If you are looking at developing a business strategy for growth we may be able to access Government funding to help you develop your business. To keep up to date on any funding initiatives click here
Want to pick up the phone and speak to us about your Website project?

Call us on:
01733 361729
mail:
solutions@bdolphin.co.uk
Improving Sales Conversion – Improving sales performance?
Do you ever wonder if the marketing and promotional activities you are running are actually having an impact and leading to sales.
Would you benefit from knowing which activities are engaging with your customers (and you should be doing more) and those that are a waste of money and should be stopped immediately
Do you know which offers excite your customers and encourage them
Which of your customers are actively looking to purchase
Improving Sales Do you measure your marketing?
The adage if you cant measure it you cant manage it is true. The challenge for many involved in marketing activities is that it is often suggested that its very difficult to measure the effectiveness of a specific marketing activity. As business development specialists we don't subscribe to this
Find out how we measure and improve clients marketing leading to increased enquiries and sales through
Detailed analysis of your web traffic – what do people do when they visit your site, how many of them complete an action, what is the place at which they leave.
Split testing of offers, headlines, images, calls to actions etc
Tracking of sales calls – are there communications / approaches that will allow increased empathy and authority to be developed
Ensuring that we can evaluate performance of adverts, brochures, PR etc
Improving Sales Conversion Through Effective Marketing
Find out more about Monthly Sales Improvement where we work with clients to make measured changes that have a real impact on sales enquiries and sales improvements.
Upselling Techniques In Action
Upselling Techniques Recently Experienced
Upselling techniques were demonstrated brilliantly at a recent racing experience I attended. The upselling techniques were utilised in every stage of the sales process wherever there was a physical interaction or communication opportunity. I was given the gift of driving an Aston Martin DB7 and Ferrari 360.
Upon booking the date and circuit on the telephone I was asked by a very knowledgeable telephone advisor would I like to book an additional drive for the day, and would anybody else be driving for the day
Upselling for all
On arrival at the circuit the upselling started at the security gate where the track security on giving directions presented a circuit map which on the back of it had a range of offers aimed at both the driver and the spectator.
For the spectator there were opportunities for high speed passenger laps (in either a funky Fiat 500 Abarth, or a totally scary V8 Touring car. For the driver additional non track activities were available
Driving a car on a skid pan (this wasn't well used on the day as the heavy rain meant that the track was a high speed skid pan
Rally where you could drive high speed on a gravel and dirt rack
4 x 4 where you could take an off road vehicle over a range of perilous mounds, bumps, lumps and water hazards
Further upselling techniques were employed once you had completed your driving experience.
Within all cars were fitted track and interior cameras so the whole experience could be captured on glorious DVD (if you wanted to pay the extra) .
Photographers were strategically placed at key parts of the circuit to ensure that every driver was captured as they lived out their boy hood dreams (Note of the 40 people who were taking part in our session there were 39 men!!)
Upselling Techniques
Overall a fantastic product where even the most sceptical was likely to make additional spend (even if it was only at the burger van for a tea and bacon sandwich whilst your car was prepared).
For marketing ideas how do I think innovatively
I recently attended a construction event where Tommy Walsh (of various TV building fame) presented some of his views on the issues of construction. I must say I was really impressed with his innovative thinking and overall fantastic marketing approach to the problems. Below are some of what I thought were great innovation and marketing nuggets
Language – What you call something impacts of what people perceive – so

Council housing as was, Public housing is a very necessary mechanism to provide people with a roof over their head. So what do we call it, Affordable Housing or Social Housing both of which carry a stigma
So is there a better way of labelling public housing?

Specification – what you offer

in broadest terms private housing offers the lowest delivery specification whilst trying to achieve the highest profit
whilst public housing with all its controls delivers over expensive, housing of the incorrect format
can housing be developed that would be suitable for both public and private consumption

Building houses that can be environmentally friendly and sustainable

With a massive shortage of housing are their opportunities to build them in a different way that would meet the needs of customers and environment better
Tommy recently completed a project to build a new form of housing for £60,000 in 60 days. To achieve this he had to do things differently as existing building methods and techniques wouldn't have allowed this
Innovative Marketing Thinking
Some of the innovation ideas included
Future proofing the house
allowing space in the roof for a dormer window so that another floor could be easily created when you wanted to develop and get an extra bedroom
so bigger timbers were used so roof joists weren't a problem
designing the layout so that an additional staircase could be easily added
designing the property so that ground floor space was easily adaptable and disabled friendly
Focussing on 3 elements of sustainability
Building the property to maximise on rain water harvesting
Incorporating photo voltaic (solar energy)
Including a significant of insulation on the outside (think of a tea cosy)
So a traditional industry such as construction can be turned on its head with some innovative thinking. I look forward to seeing how Tommy gets on in preparing some radical ideas for the building industry.
Marketing Questions, Marketing Measurement, Marketing Metrics and Analytics
SME businesses often have various questions when it comes to marketing their products or services. Addressing these inquiries is crucial for their growth and success in today's competitive marketplace. While the specific questions may vary based on the industry and target audience, there are several common themes that arise. These include increasing brand awareness, identifying and reaching the right audience, generating leads, improving online visibility, leveraging social media effectively, creating engaging content, optimising conversion rates, and measuring the ROI of marketing efforts.
SMEs also seek guidance on cost-effective marketing strategies, building customer loyalty, staying updated on emerging trends and technologies, and complying with legal regulations. By addressing these frequently asked marketing questions, SME businesses can develop robust marketing strategies tailored to their goals, budget constraints, and unique circumstances.
To navigate the ever-evolving marketing landscape, SMEs should stay informed about the latest industry trends, leverage digital marketing tools, and adapt their strategies to meet the changing needs and preferences of their target audience. It's essential to track and analyse key metrics, seek feedback from customers, and continuously refine marketing tactics to maximise the impact of their efforts.
Ultimately, by proactively addressing the most commonly asked marketing questions and staying agile in their approach, SME businesses can unlock new opportunities, strengthen their brand presence, and achieve sustainable growth in the competitive business landscape. If you would like your marketing questions answered contact Andrew Goode MBA, MSc, FCIM Click here to arrange a call
Other articles that answer marketing questions and may provide additional insight include Marketing metrics and analytics, marketing ROI Planning , marketing revenue analytics and Marketing Measurement Metrics