WordPress Websites – Did You Know
WordPress is a popular content management system (CMS) that is often used for building business websites because it is user-friendly, flexible, and has a large community of developers and users. This means that there are many pre-made templates and plugins available, making it easy to create a professional-looking website without needing to know how to code. Additionally, WordPress is SEO friendly and easy to use for updating and maintaining a website, which is important for businesses.
Customers often ask us why we use WordPress for our websites. The answer is simple we started building WordPress websites over 10 years ago after attending numerous leading edge digital marketing events in the USA. These digital events featured leading practitioners who were interested in web traffic, ranking, conversion and integration. Time after time the benefit of WordPress with Google came up.
At the time you could see and measure the benefits of building a website in WordPress, but the content management system at the time was a little clunky. Over the years the ranking capability of WordPress Websites has been maintained , whilst the CMS has developed significantly. The CMS improvements mean that once a site is designed and set up, its really easy for a site owner to update or add new content to pages and news.
So when I came across some recent WordPress facts and figures I thought they were worthy of sharing.
For more information on WordPress Websites Click Here
WordPress Website Facts
39.7% of all websites on the internet powered by WordPress
#2 content management system Shopify with 5.2% market share, #1 is WordPress with over 64%
Walt Disney, Sony Music in fact over 14% of the worlds biggest websites are WordPress
There are over 58,000 plus free WordPress plugins available from wordpress.org allowing you to add functionality and features
WooCommerce is the ecommerce plugin for WordPress and it powers almost 30% of the webs online stores
WordPress version 5.6 was released in December 2020 and was downloaded over 15 million times in January 2021
There is a huge amount of content published on WordPress, in fact according to the official numbers WordPress users publish around 70 million new posts each month
Monthly unique views Google attracts ~3 billion, Facebook.com attracts ~1.8 billion, the official WordPress website attracts over 90 million per month
Over 70% of all WordPress blogs were typed up in English, at 4% Spanish comes in second
There over two million topics on the official WordPress support forum, content includes technical support, how to support, help with themes and plug ins and feedback requests
Global and lean, Automattic is the parent company behind WordPress and it employs over 1,100 people across 77 different countries
Don't be one of the 63% of WordPress users who havent updated their site to the latest version. To be fair over three-quarters of WordPress users are somewhere between version 5.0 and the latest edition. So it's only a minority who are way behind the curve.
Almost half of hacked WordPress websites were running an outdated version. According to HowTo WP in 2023, 49% of hacked WordPress installations were using an older edition of the software, so make sure yours is bang up to date
To see examples of WordPress websites click here  For more information on digital marketing professionals click here
WordPress History
Launched in 2003, WordPress is now the most used content management system (CMS) on the World Wide Web. The immediate use after installation, great functionality, huge array of customisable plugins makes this a popular choice amongst many businesses wishing to create a website. As frequent users of WordPress websites here at Blue Dolphin, most of our clients' website are built using WordPress ( We occasionally use Magento or Shopify).
Whether it's the ability to carry out  Search Engine Optimisation (SEO), ability to rapidly create bespoke landing pages or its ability to constantly adapt and tweak, WordPress brings everything together.
"As developers WordPress gives us the freedom to create intricate, fully functional and complex websites on a robust and trusted platform. Crucially whilst being very powerful and adaptable, it is simple and easy for clients to use the content management system" – Judith Goode, Director.
Although WordPress is not suited to every web project, here are some of the reasons why this is great for professional web designers and users alike.
Custom pages
Firstly, WordPress is an open source CMS, meaning this will be frequently updated by developers. They can extend the functionality of WordPress by providing updates, plugins and contact forms through customisable coding therefore offering endless possibilities. Not only does this save a developer's time in comparison to developing bespoke coding from scratch, but this also fulfills different users' requirements.
Most clients want a website that's unique and different from their competitors, and here at Blue Dolphin we're brilliant at doing bespoke coding and off-shelf solutions for varying sectors. Our developers have in-depth knowledge and expertise in WordPress, and through HTML, CSS, Javascript and PHP, they tweak and extend pages that push boundaries. These bespoke coding create structural variations, changes to layout and personalisation in accordance to our client's requirements to meet and exceed expectations, which is one of the many reasons why clients choose us when building their website.
WordPress Websites Save Time
A lot of businesses nowadays want their website up and running super quick.We have worked with clients and developed high quality creative websites within 72 hours.  WordPress enables Blue Dolphin to meet our client's need without having to hand code unnecessary complex content management systems which take considerably more time to complete the project.
Building any website from scratch requires significant planning from navigation, menu layout, deciding on content, website design, images (photography /icons / caricatures / renders or video), and much more. Besides being a time-consuming process, costs can quickly ramp up. This is especially true when you are not quite sure what you want. WordPress is a great go to option and if you're looking to outsource your website to a website design agency, you can also rest assure that the designing of your website won't make a large dent in your budget. Additional ongoing WordPress hosting and WordPpress maintenance will be of the highest quality.
The WordPress easy to use back end (or control panel) giving you amazing control and ability to make changes in house. This means that your website can be easily extended (add more pages or posts) and easily add additional functionality ( for example live chat, data capture forms etc)
WordPress has a super simple content management system , we tend to use WP bakery, and if you need to add or edit content, then this is quick and simple to implement. You can add a new page or change content yourself without FTP or HTML and without the need of having to ask a designer . The beauty of WordPress combined with Blue Dolphin's developers is we can create complex designs, which are ultimately maintained by a you without the need for you to have coding technical skills.
WordPress is great for SEO
WordPress is Google search engine friendly. Due to its clean and simple code, this makes search engines such as Google read, analyse and index the site's content easily. Third-party plugins such as Yoast that help you optimise your page's content – other out of the box low cost site development tools don't have these built in optimisation tools.
Every aspect of WordPress can be optimised for SEO such as page titles, descriptions and keywords. These can also be included into other pages, posts and images. When developing a client's website, we make it as SEO friendly as possible through on-site optimisation by ensuring all the meta titles, description and H1 tags are optimised in accordance to your site.
The following SEO articles may be of use if you are looking to get your site ranked organically what is technical SEO , the top benefits of SEO  and how SEO helps you maximise your marketing and sales ROI
Have You Ever Asked Yourself These 3 Questions About Your Website
A. What is the purpose of your website?
Do you actually know what the purpose of your website is, or was it just something that you thought you should have?

Is it to try to sell to people immediately

Are you implementing 'lead generation' where you get visitors to begin a relationship with you? 

This approach has been known to increase conversions by over 1000%.
Many companies have no idea what the purpose is of their website or how they should use it from a sales and business development perspective
B. Are You  Using Video On Your Website
If yes fantastic (but)
Is it professional video, produced in high definition and integrating the lead generation strategy mentioned previously?

Is it some random footage shot on an i phone and published as taken
Is it a highly crafted and polished corporate video that showcases how long you have been trading, what a nice company you are, how your machines work but doesn't actually have a close
Many companies have no idea how video can help create authority and encourage a web visitor to inquire further
C. Does Your Website Homepage Follow The Fundamentals of Direct Response Marketing?
Is it easy to navigate away from the home page

Is it easy to find a telephone number so I can call Now
Is all the crucial content visible
WordPress Websites Did You Know They Are Perfect For Ranking On Google
WordPress websites have several advantages when it comes to ranking well on Google. Here are a few reasons why WordPress websites tend to perform well in search engine rankings:
Content Management System (CMS): WordPress is a popular and robust CMS platform that provides a user-friendly interface for creating, organizing, and managing content. Its structured and well-organized code makes it easier for search engines to crawl and index the website's pages.
SEO-Friendly Architecture: WordPress is built with SEO in mind. It generates clean and semantic code, which helps search engines understand the content better. Additionally, WordPress allows users to optimise various on-page SEO elements, such as meta tags, headings, URLs, and image alt tags, using plugins like Yoast SEO or All in One SEO Pack.
Plugin Ecosystem: WordPress boasts a vast ecosystem of plugins that offer additional functionality and optimisation options. There are numerous SEO plugins available, which enable website owners to implement advanced SEO techniques without extensive technical knowledge. These plugins can help with tasks like XML sitemap generation, schema markup, page speed optimization, and more.
Responsive Design: With the increasing popularity of mobile devices, having a responsive website design has become crucial. WordPress offers a wide range of mobile-responsive themes that automatically adjust the layout and content based on the device accessing the website. Mobile-friendly websites tend to have better rankings on Google's mobile search results.
Regular Updates and Security: WordPress is an actively maintained platform with regular updates for improved performance, security, and bug fixes. Google favours websites that are regularly updated and secure, so using a platform like WordPress can be beneficial in terms of ranking.
Blogging Capabilities: WordPress originated as a blogging platform, and its blogging features remain a core part of its functionality. Blogs provide an opportunity to create fresh, relevant, and keyword-rich content regularly. Search engines tend to value websites that publish high-quality content consistently.
Community and Support: WordPress has a large and active community of developers, designers, and users who contribute to its growth and improvement. This community provides extensive support, resources, and best practices for optimizing WordPress websites for search engines.
While WordPress provides a solid foundation for search engine optimization, it's essential to note that ranking well on Google also depends on other factors such as the quality and relevance of content, backlinks, user experience, website speed, and overall website authority. However, WordPress's SEO-friendly features and ease of use make it an excellent choice for building websites that have a higher chance of ranking well on Google.
Many companies have their website designed by a graphic person who has no idea about sales and marketing. This often results in an incredibly pretty website that has no impact in converting a visitor into an inquiry. If your website is suffering from any of these failings why not get a professional internet marketer to review the site click here Andrew Goode on 01733 361729. . It may well cost you to have this performed but it could transform your website into an effective business development tool. For more information on websites click here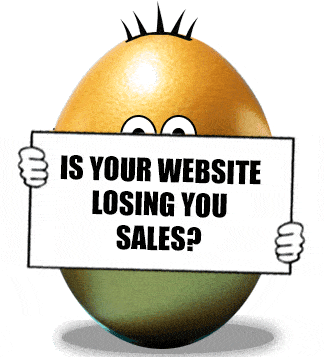 FREE Website Performance Check
Speed plays an important part in website performance how well does yours perform on desktop and mobile?
Is your site mobile responsive if not how many customers are you losing?
Is your site HTTPS?
With GDPR in place is your site legally compliant?
Find out about loads more website performance issues