Peterborough Business Development Ideas
Opportunity Peterborough is the Economic Development organisation (EDO) based in Peterborough, Cambridgeshire.
Opportunity Peterborough was initially set up in April 2005 as an Urban Regeneration Company (URC),
In 2010 Opportunity Peterborough refocused its activities to deliver key economic development services, working alongside by Peterborough City Council (PCC).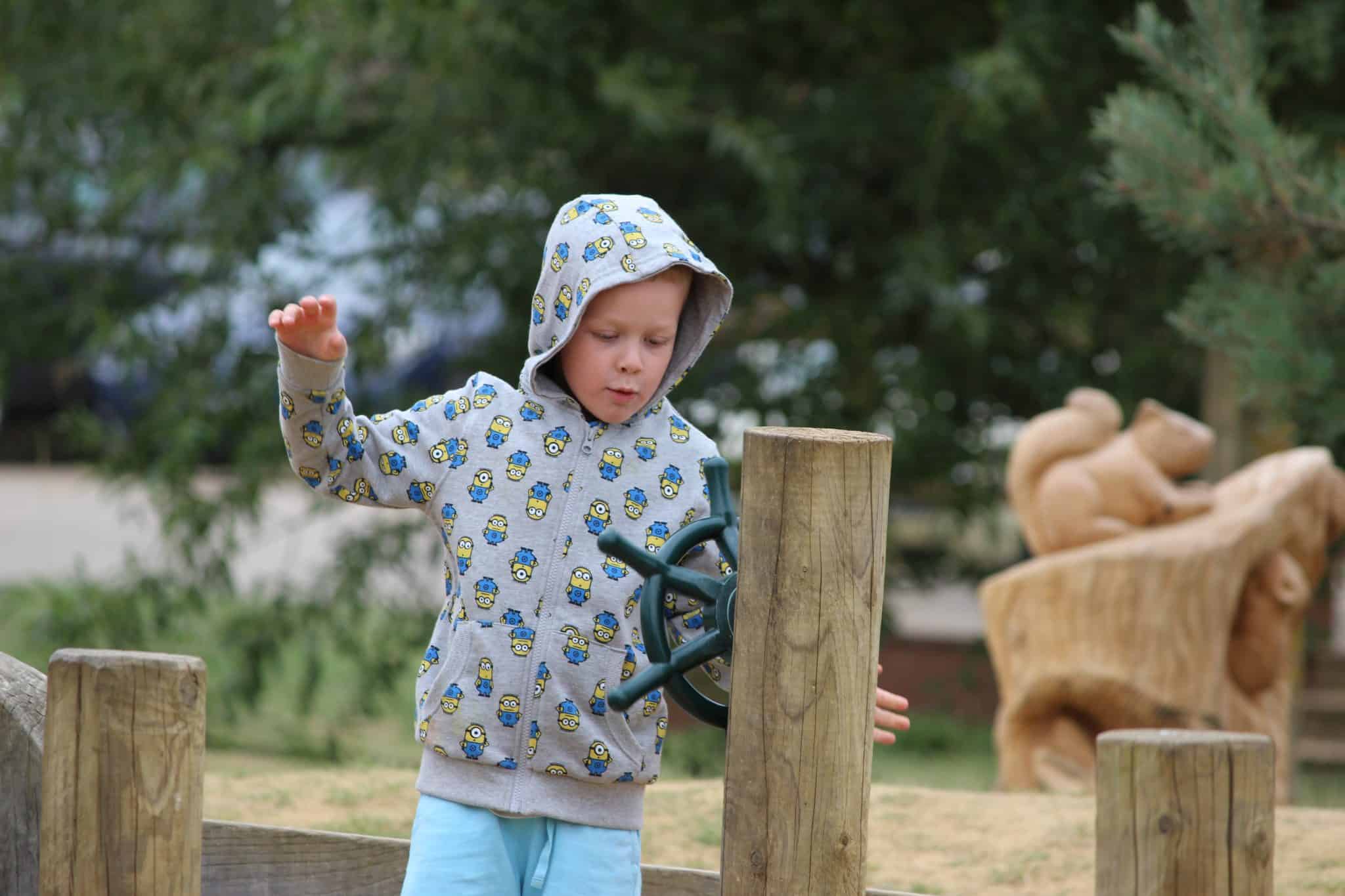 There are five elements to the services, Opportunity Peterborough concentrates on:
Ensuring Peterborough is visible to investors this can include running advertising campaigns on taxis or railway stations. You may or may not have seen an Opportunity Peterborough branded taxi in London at some point. Or more recently some advertising messages at a London railway station (possibly Kings Cross)

Supporting local business ambitions: with such a wide range of businesses this is a significant task

Creating conditions to increase skills levels across our communities. This initiative appears to be based on a skills survey and research within the local area. As with many of these initiatives the challenge is always on engaging with the right businesses and not just getting the same feedback from the same participants

Increasing our knowledge of the local and utilising intelligence effectively

Supporting the Greater Cambridge Greater Peterborough Local Enterprise Partnership: Its goal is to create an economy with 100,000 major businesses and create 160,000 new jobs by 2025, in an internationally significant low-carbon, knowledge-based economy balanced wherever possible with advanced manufacturing and services. At this moment it is difficult to see how or where the impacts to the Peterborough economy are occurring
The following are listed as Opportunity Peterborough aims
To confirm Peterborough as a premier location for business and industry a tough challenge as this is a major thread of most EDO's

To increase the prosperity of the city's people again another challenge that will require encouraging higher tech (non warehouse businesses to join the city) a tough ask when you are competing with Cambridge

To facilitate employment and training opportunities which will involve working with the wide range of universities and colleges within the city

To increase the standard of living.
Peterborough What's On Throughout The Year From Culture To Passion
Peterborough What's On A Selection Of Attractions
There are a range of events going on in Peterborough and there is always lots to do for everyone
Peterborough Attractions
Peterborough Museum
Peterborough Museum is open everyday except Christmas, Boxing and New Years day.
The museum always has lots to offer in June of 2013 it had the Dr Who exhibition which included the tardis.
Following its multi million pound refit the museum has an extensive profile of specialist events booked to compliment its fantastic array of permanent exhibits
If you havent visited the museum for some time it will be well worth a visit
Levity festival
The Levity Festival Peterborough will be taking place at the embankment next to the River Nene from the 19th – 21st July 2013.
This festival is to provide a new home for comedy (hopefully over time on par with Edinburgh) and is being developed to be suitable for all ages
You can attend the event either on teh day or for all three days.
Willow Festival
The Willow festival is a free event which helps to bring the community together from the 12th – 14th July 2013,
The festival encompasses lots of live bands playing for everyone to enjoy and a variety of other attractions to keep you occupied.
Hosted on the embankment the venue is only a short flomax pills walk from the coach, bus and train station.
Nene Valley Railway
Nene Valley railway has events running from the end of June untill December, with the regular steam train passing by along with the Thomas the tank engine events throughout the season.
At Christmas the Santa special provides a great opportunity for those young or old to have a magical steam powered experience
There is a station within Ferry Meadows which means you can enjoy a train ride and a great day out within the park
Nene Park Ferry Meadows
With 500 Acre of land, this is great place in Peterborough to enjoy lots of activities.
Particularly great if the weather is nice whether you want to go for a walk around the lakes or have a day enjoy the parks and other activities such as horse riding, train rides, water sports and many more.
Peterborough United Football Club
Peterborough has its own division one football club
During the season the team can be found 'entertaining' the fans at the London Road stadium
For those away fans visiting the city, the stadium is situated within walking distance of the railway station. There are a wide range of quality restaurants and pubs for fans to enjoy pre and post match
Peterborough Heritage Festival Experience 2,000 Years Of The Regions History
What's the Peterborough Heritage Festival all about?
The Heritage Festival is specifically tailored to Peterborough. Attend this event and discover the last two thousand years of Peterborough's history in one particular site, in the heart of Peterborough city centre. There are other  multi-period historical events, taking place such as the Festival of History in Northamptonshire, but that's event is taking place in the wonderful Northamptonshire countryside, and the Viking Festival in the fantastic historical centre of York, but that's concentrating on one specific period in history. Peterborough is the only place in the country that for the weekend is showcasing free of charge its own history in the heart of a city centre and Peterborough Heritage festival is very proud of that.
What events and periods does Heritage Festival cover?
Peterborough has a rich history, and these are highlighted within the festival
See Iron Age tribesmen and Romans who are coming along, tying in with the story of Bouddica's rebellion.
Marauding Vikings and fearsome Saxons, recreating the time of the sacking of the first abbey church in 870.
Colourful medieval knights from the fourteenth century tying in with the period of death and killing as four hundred people were hanged or put to the sword.
Civil War Roundheads who, took the city in 1643 and sacked the Cathedral.
The prison of war camp for Napoleonic soldiers 200 years ago  will allow teh red-coat soldiers
Also soldiers from world war one and world war two will be on display but the focus wont just be about the military activities, there will be features on day-to-day life, about how people fed themselves, prepared and cooked, slept, cleaned, i.e. did all the normal mundane daily things that really brings history alive.
The Heritage Festival in Peterborough
Held in the historic heart of Peterborough city centre in the Cathedral precincts, the Heritage festival will take place on Saturday 22 to Sunday 23 June
Where To Shop Peterborough Good Shopping Locations
If you are visiting Peterborough to shop there are a great variety of independent shops.
Three selected independent stores are shown below
Visit Reba  Reba Boutique is a lifestyle boutique in the heart of Peterborough's City centre, quite literally, as we're a foot or so underground – but don't let that put you off.  We're situated in a scheduled ancient monument which is beautiful, if a little chilly at times. We love quirky, so our jewellery, accessories, clothes, cards and gifts are all a little bit different!  We stock unusual and varied labels, so you can relax as you won't see everyone wearing your new outfit ! We have a fabulous selection of handbags, scarves, jewellery, shoes and fashion accessories & lots of things that you won't know you need until you see them. Reba is a drop of individuality in a sea of conformity
Burghley specialise in hair, beauty and training and is a multi award winning first and second generation family run business established in 1981. The Hairdressing team is headed by the vastly experienced Chris Parsons. The Burghley team have over 70 years experience between them and specialise in all aspects of hair dressing from cutting, colouring, restyling, perming and finishing. The salon uses L'oreal products including INOA colour. The salon prides itself in aiming to meet the needs of every client from the consultation process through to the perfect finish and aftercare after every cut or colour
El Shoe are a family run independent shoe boutique in Peterborough City Centre, near to the Rivergate  Centre.  They provide a personalised and knowledgeable customer service that you are unlikely to receive from national chains. With stock from Portugal and Spain, both countries renowned for the exquisite quality of their leather craftsmanship. An extensive range of women's, men's and children's leather footwear, as well as ladies leather handbags and purses is available with some of these products are handmade. El Shoe stock brands such as Yucca, Jack Morgan, Armando Silva, Broders, Sisley, Manuel Alves, Fat Vintage, C.A.P, Blink, Kangaroos, Cavalinho, Paula Urban, Samelli, Sacchi, , Gino Bianchi,  and would you believe it many more
Peterborough Events Indoors And Outdoors – All Year Round Entertainment
If you are looking for a weekend away or somewhere different to visit then check out Peterborough events, not only does it have a stunning cathedral. A special Peterborough event can be a great excuse for planning a weekend away – or an added bonus to an existing break. Peterborough has events taking place throughout the year so there's never a dull moment. From concerts and fireworks at a stately home, to a spectacular event at the East of England Showground.
Peterborough Events are many and varied some examples include
Peterborough dragon boat race: Dragon boat racing is an ancient Chinese tradition and one of the fastest growing water activities in Britain at the moment – as well being incredibly enjoyable! In a dragon boat up to 10 people paddle a thirty foot dragon boat. Within the boat are a drummer at beating time (supposedly to aid the rowing process) and a helm at the rear to aid steering a straight course. For dragon boat racing no previous experience is required, just plenty of team spirit!

In 2013 the fifteenth charity dragon boat festival to be staged on the River Nene in Peterborough. The dragon boat festival is open to everyone and hopefully up to fifty two crews will battle it out over the two hundred metre race course, where in the past several thousand spectators have viewed the competition, splashing and fun. The central Peterborough location offers a superb venue for racing and a fabulous day is possible with plenty of waterside family entertainment available

Peterborough Beer festival, the annual Peterborough Beer Festival, is organised and expertly run by the Peterborough & District branch of CAMRA -The Campaign for Real Ale. They continue to make extra effort to make the festival more and more customer friendly. This year they are returning back to the preferred layout of the two main drinking marquees being joined together via the entertainment marquee. This will enable customers to walk all the way round the site and enjoy all the food from French crepes, pizza, fish and chips, oriental biltong, olives, to burgers, hot dogs, pasties. More than 350 draught real ales will be on offer providing a fantastic array of flavours. A wide selection of ales will be available but only one cask of each -hence the singles name.
Levity Festival Peterborough See Lee Nelson, Al Murray And A Cast Of Comedians
What is the Levity Festival Peterborough?
Hopefully the Levity Festival will become a new home for comedy (think of the Edinburgh festival but further south). This year two of the headline acts are going to be Al Murray (who you may well have seen on television in his popular show) and Lee Nelson (who you may well have seen wearing a stripey T Shirt and baseball cap) . Also attending the Comedy Festival Peterborough are many other professional (and famous) comedians and some who will be performing to a large audience for the first time. With a number of stages being erected on the site the biggest challenge will be trying to work out which of the performances you want to watch, the organisers are hoping that whatever you choose the festival will provide an opportunity to have a great laugh and enjoy the humour.
Live Music
Along with the comedy there will also be live music being played by The Horne Section, Doc Brown, The Austin Francis Selection and Jimmy Chase for you to enjoy.
There is comedy for all ages including children with TV presenter of Nickelodeon, Ed and children's group Wildcats.
Street acts will include magician Sean Adams, The Queen Jester and Rimski's Bicycle Piano along with many other attractions and rides to keep you occupied at the comedy Festival Peterborough.
Within the festival there will be a variety of food offered within the food market and fair priced bars to help enjoy the time which you have there.
Where is the Levity Festival Peterborough
The festival will take place at the embankment which is located right in the centre of Peterborough, next to the River Nene. Making it easy to walk too from the coach, bus and train station.
When is the Festival? – the Peterborough festival takes place on the Friday 19th, Saturday 20th and Sunday 21st July
How much will it cost to see the comedy in Peterborough – The cost of the festival varies depending on the type of package you purchase, the most expensive for the whole weekend costs over two hundred whilst children's tickets start from £10
Green Festival Peterborough A festival of Green Activities
Get Moving At The Green Festival Peterborough
A showcase of all things walking and cycling. From vintage cycles, three-legged men, unicycles (i.e. bikes with only one wheel) , cycle training and agility (helping you to become a better cyclist), police security marking (to hopefully discourage the theft of your bike) , stilt walkers and more! There will be guided walks and guided cycle rides by local cycling and walking clubs, Nordic walking, tricycles and quad cycle displays along with a pedal powered bubble bike and smoothie bikes (these are bikes whereby the pedal power helps in the smoothie creation process. For those who are daring  if you bring along your scooter, roller skates or BMX bikes and have a go on the  temporary skate ramp that is being erected!
Get Baking Your Own Bread At The Green Peterborough
The oven in the 18th Century Grade II* listed Millhouse will be fired up and be ready baking. You will have the opportunity to discover how flour is made before having a go a making your own delicious bread roll. All of the rolls will be baked in the very old oven and you will be able to eat them when they're lovely and warm. Other farm activities will include pony grooming, pond dipping, lamb and duck racing.
Kingsdyke Open Day At The Green Festival Peterborough
Have a fun and exciting day of exploring nature at Kings Dyke Nature Reserve! Activities on offer are pond dipping (this is where you can get your net out and see what's lurking below the waters surface), bird watching (can you see an eagle or an albatross), walking along the nature trails, fossil bunting, barn owl pellet dissection (only if you really want to), snake handling (apparently the twenty foot long Boa Constrictor loves children but can only eat one at a time). The open day promises to be a brilliant day of wildlife activities for all the family.
Guided Geology Walk At The Peterborough Green Festival
Swaddywell Pit is the only location in the Peterborough region with open access to limestone rock faces. The former quarry comes to a abrupt end along its northern rim because of the Tinwell to Marholm fault line. Your guide for the evening will be a professional geologist. There will be a self guided geology trail if you come at another time.
Peterborough Shopping A Mix of Large and Independent
Peterborough Shopping The Big Centres
There are three main shopping centres in Peterborough which contain a large variety of the shops you would expect to find in any major city. The largest and most heavily advertised (and one which is directly linked to the main multi storey car parks is the Queensgate centre. This is a classic me to shopping centre so will not disappoint as it ticks all the boxes of every other shopping area. Praise must be given to the fantastic environmental work that takes place outside of a shoppers gaze from energy efficient measures through to recycling. So for a large shopping centre experience with an environmental twist Queensgate does tick the sustainable box.
Serpentine Green at the Hampton development features a huge covered shopping area where Tesco is is the lead store but within the complex are numerous other main stream retailers, eating areas and banks providing an additional Peterborough shopping experience. With over 2000 free parking spaces including a large number for both disabled and parents & toddlers the free parking alone make Serpentine Green a very popular destination.
Peterborough Shopping The Independents
Once you get outside of the larger centres you then find the mix of independent retailers who can provide you with a unique shopping experience and products just not available form the larger nationals. By there very nature the independents are spread throughout the city but they are worth looking out for for. There are three main Peterborough Retail Shopping areas for independents
Bridge street – where there have been independents for longer than Woolworths (now long since gone)
Westgate Arcade – a classic shopping arcade with character and charm hosting a number of quirky and interesting retail experiences
Cowgate – An area that having recently been renovated and refitted is now hosting a number of independents. It also features what is apparently the shortest zebra crossing in England (this isn't confirmed but over time it might become a very popular Beatles type photo location
Peterborough Cathedral Interesting Information
Cathedral Visitor Information
Location in Peterborough
The Cathedral is located in the city centre of Peterborough,
This is near to both the bus and train station's making it ideally located for those travelling from outside of Peterborough.
Opening Times at the cathedral
The cathedral is open every day of the year except Boxing day
Its worth noting that there may be restricted access at certain times due to events or services occurring. To find out more about these checkout the Cathedral website.
Where to park when visiting the cathedral in Peterborough
When traveling to Peterborough to visit the Cathedral there is a car park located at the back,
If the full however there is Queensgate car park located in the City Centre which is only a short walk away
What to do at Peterborough cathedral
Historic Cathedral Tours
A typical Cathedral tour lasts roughly sixty to seventy five minutes and provides a fascinating insight into the History the building,
The tour includes key points of

Religious elements
Architectural highlights
Historical interest,
Accounts of the legends and many stories associated with the Cathedral
An insight into the continuing use of the building today.
Tower Tours
On selected dates from April to October, there is the opportunity for a Cathedral Tour with a difference
A tour of the tallest tower in Peterborough for just a small entrance admission.
The views from the top are simply breathtaking and provide views  across Peterborough allowing you a unrivalled perspective of the city
Precinct Tours
It is not just the Cathedral building that boasts a diverse and interesting history. The Precincts and grounds are equally fascinating, with various tales to be told from way back when the precincts housed some of the city's most dangerous criminals – not to mention the wildlife and animals that used to roam the twenty six acres of land that make up the Cathedral site.
The Cathedral in Peterborough
Please note the tours are likely to have a small charge in which prices can be found on the Cathedral website.
Peterborough Things To Do For The Family
Things To Do Outdoors in Peterborough
Ferry Meadows
Peterborough has an award winning 500 acre country park which provides the venue for lots of activities including

Fishing, where the large lakes hold an extensive array of fish including Bream and Carp
Horse riding, on dedicated bridle paths away from road traffic
Train rides, ideal for youngsters or the young at heart
Lots of walks on a range of different paths making them suitable for those requiring a wheelchair friendly surface
Cafes where you can get both hot and cold refreshments
A caravan club campsite is also within the grounds providing a perfect place to pitch up within glorious countryside but within walking distance of the city centre.
Peterborough Rowing club
Peterborough has its own rowing lake on which is based Peterborough Rowing Club.
The rowing lake is a great environment whether you want to have a walk round and enjoy the views and admire the nature or to watch the rowing events.
At the end of the rowing lake is the Boat House srefreshments can be obtained whilst you watch the rowers perform
Indoor / Inside activities just in case the sun isn't shining in Peterborough include
Ten Pin Bowling
Peterborough has two ten pin bowling bowling alleys AMF bowling and Lakeside situated in different parts of the city which can be enjoyed by small or large groups. Checkout their website for special promotions or discounts which offer lower cost games or other deals
Swimming indoor or the lido
Peterborough has a number of swimming pools the two most popular are

The Lido an outside pool which is great for summer's days situated in the centre of Peterborough
The Regional Pool is the largest indoor Swimming pool located within the city and is ideal if the weather is not so good.
Ice skating
Peterborough has an ice rink to enjoy called Planet Ice which caters for lots of different events from fun to professional ice skating. It is also the home of the Peterborough Phantoms Ice Hockey team
It is best to contact Planet Ice directly to check availability and session times
Cathedral
Peterborough has a cathedral open 364 days of the year and welcoming approximately sixty to seventy thousand people a year
The 1300 year old building has lots to offer including a variety of tours to suit all the family
The cathedral also hosts lots of music festivals and events.