Business Planning – How To Improve The Process
Process Guidelines To Improve Your Business Planning & Strategy Development
Make time and space for business planning and strategic debate
Make sure that you separate the strategic business planning from the budget planning cycle
Ensure that all involved in the managerial top team
Be prepared to enter the "Zone of Uncomfortable Debate" Z.O.U.D
An external experienced  business consultant may help you to counter issues that arise in ZOUD by being a devils advocate
Create an environment where it is possible to surface and challenge assumptions
Ensure that everyone can say what they feel "Be Honest"
Get the best information you can on

Customers
Competitors
Your own organisation

Don't rush the process

There are no set guidelines on how long the strategic planning process should take
The more you dig and the better the information and knowledge you will gain – the longer it will take ( Back to point one, make time for the process)
Note: don't let procrastination get in the way of delaying the process. Again this is where an external consultant can help

Summarise the strategy in a concise, unambiguous document
Very important – Agree actions and ownership
Monitor and control the change process. Make sure that you measure critical activities
There is no right answer, but the strategy that comes out of this process is likely to be significantly better than one emerging from ad hoc disjointed operational decisions!
Business Planning
The challenge of covid has clearly showcased the need for robust and detailed business planning, it has also demonstrated the need to be able to be fleet of foot and make rapid decisions and adapt and change. Those companies that didn't have the business information to hand or failed to make decisions because of procrastination either missed out on new opportunities or subsequently failed.
For more information on business planning click here. To contact Andrew Goode MBA FCIM MSc an experienced business consultant click here
Business Planning Needs To Incorporate Accounting And Marketing
A recent survey by  Centre for Economics and Business Research has shown yet again that a large amount of small businesses have no business plan. Plus Business Planning Needs To Incorporate Accounting And Marketing
There is nothing new here for years research from a wide variety of respected organisations has shown that small and medium businesses fail to develop a business plan.
So how do companies make informed decisions to guide the business without a plan.
Importantly if you are looking at creating a business plan its important that it contains both financial and marketing information.
Financial Business Planning Fundamentals
A 3 to 5 year business plan with some key financials
A budget
Quarterly reporting on performance against budget
Cashflow tracking and forecasting
Some key performance indicators (Note M&S as a huge retailer have only 6 KPI's)
So from a financial perspective
Plan, Plan and Plan some more
Understand the business and drivers
Consider the financial data
Cash is the lifeblood of any organisation make sure your company is viable
Evaluate and monitor change and adjust accordingly
Why a financial expert is important to your business needs
The will understand the key objectives and drivers
They will be genuinely excited by the detail of financial planning
Asking them to set up the reporting you need to track business performance will be the equivalent of giving them a bonus
They can help you when you start to go off track financial
Sales & Marketing Planning Fundamentals
A 12 month to 3 year business plan with key financials
A budget
Quarterly reporting on performance against budget
Tracking and forecasting
Some key performance indicators (Proposal to order ratio, length of time prospect to customer, where inquiries came from)
So from a sales and marketing perspective
Plan, Plan and Plan some more
Understand customers
Consider issues of importance and value to a customer
Customers are the lifeblood of any organisation make sure your company manages customers appropriately
Evaluate and monitor change and adjust accordingly
Why a marketing expert is important to your business needs
The will understand the key objectives and drivers
They will be genuinely excited by the detail of evaluating customers and identifying what they want and how it can be sold profitably
Asking them to identify the most cost effective way of engaging and converting will be the equivalent of giving them a bonus
They can help you when you start to go off track by reacting to unsolicited promotional / advertising spend
Sales prospecting should be at the heart of every manufacturer
Customer retention is important (its pointless gaining customers if you then lose them) but sales prospecting is an activity that every business should make time for ( if it is looking to survive and thrive). In this article we will look at what many consider the dark art of prospecting and aim to identify approaches to improve its performance.
6 Sales Prospecting Myths
One and done (spraying and praying) – unfortunately prospecting isn't a one hit wonder, you have to follow up and have a process for progressing
I'll prospect when I'm done taking care of my existing customers – you need to serve existing customers and prospect
It's impossible to have dedicated time to prospect
We've made it this long without having to prospect – times are changing and to survive you need to prospect and change
If we provide great customer service to our existing customers we wont have to do any prospecting. Unfortunately whilst as a manufacturer or service provider you may  do a great job, we are in turbulent times and a lot of companies ( potentially your customers) are ceasing trading or reducing demand.
Only born salespeople can do prospecting – wrong if you are passionate about your business you can prospect.
Observations from Top Sales People
In the past sales was all about closing, now opening is considered the new closing
Buyers want to deal with a specialist
Buyers know more than ever before – its so easy to research online and get get feedback – "Buyers are knowledgeable"
Always act as your authentic self
You need to become easier to deal with
You've got to be a specialist
"Its all about the customer, it's not about what your selling
Sales is a marathon and not a sprint – don't be trying to sell all the while
Prospecting for customers
Prospecting is not about going after whoever will talk to you, or whoever you get routed to the first time you break into the company you are trying to reach
Prospecting is about focusing your efforts towards the person with the greatest potential to deliver a sale but also a sale at the maximum value
Building Your Platform – Would You Buy From Yourself
Every salesperson should
Lead with insight and engage by having a perspective on the customers world
Build trust beyond mere rapport with relentless positive intent and business mastery
Create value in every conversation backed up with real evidence
So would you buy from yourself?
Manufacturing Business Development
If sales prospecting needs to be part of your business strategy as part of your manufacturing business development, but fills you with dread then consider using a third party to help implement.
Approaches To Negotiation – Can You Achieve A Win Win
In an ideal world when negotiating both parties would win. Not only would you get the deal that you wanted but also you would build better relationships.
In this article we consider the neuroscience of negotiation.
What goes wrong at negotiations ?
They never get started
There's a lack of sincerity between the parties
Anxiety
Emotions become a key component compared to Logic

Emotion often accounts for 80% of the decision
Facts and Information must be right or that's an immediate deal breaker
Additional negotiation issues
Previous bad history ( memory / habit)
Not actively listening
Time pressures
Not understanding  ( see point above not listening)
The Importance of Emotions
The brain works by expectation not actuality. So what are emotions for – in a very simplistic "cave person" scenario they are there to keep us safe
96% non conscious – survival / fast / actionable/ gut feel
4% conscious – thinking / slow analytical / Note these are very energy hungry  to perform
The fundamental organising principle is to minimise danger and maximise reward
The Negotiation Funnel
Prepare
Under pressure the thinking brain shuts down so as in all cases proper preparation prevents p#@s poor performance
Make sure you are clear in your objectives both short term and long term. Winning short term my have significant impacts in the future
Discover the common ground
Pre meeting has been shown to increase the chance of success by as much as 50%. Linked in or Facebook might provide these pre meet / virtual introductions
Establish your tradeables ( whats of high value to you but lower value to them)
Discuss
What does the other party want? This is where active listening and questioning come into play
Build rapport – reward versus threat
Be very careful about what you promise. Sometimes in the "excitement" of negotiation we can over promise which may have significant implications post meeting
Listen for signals and movement / changes in their stance
Look for Win / Win situations and getting to an agreement. Roger Fisher & William Ury wrote a classic book in the early 1980's Getting To Yes which is still a valid read
Test
Test the tradeables, try scenarios "if you could buy xxxxx then I could I consider offering yyyyyy"
At this stage don't disclose the numbers, that way you can retain flexibility and avoid any false expectations.
Additionally at this stage don't give firm commitments provide a range
Trade
At this stage of the negotiations this is where you start to quantify discussions "If you could buy 300 units in one delivery then I could consider a 5% discount"
This allows for counter offers – the approach "Don't Use Round Numbers" can help increase credibility of an offer
The negotiation is the opportunity to squeeze all parameters – remember get something back for anything you give / concede
Close
There are lots of approaches to closing in negotiations. My one main observation is to be aware of "Nibbling"
So you think you have concluded and agreed what is happening but there is still " So you will include .." taking place
Avoid These 5 Creative Killers
The world is a more interesting place with your ideas in it.
Within the workplace it is only when we discuss and collaborate that we can stimulate creative and innovative change.
Look out for the 5 creative killers within your organisation.
5 Creative Killers
I don't know how to start
I'm not allowed
I just don't have time
I'm not a creative, no one cares what I do
I'm not good enough
Creativity is nearly always a collaboration, with very few people having truly original ideas. We all solve problems every single day as common sense is not so common and not everything is obvious. The more that we can encourage constructive participation, the greater the chance of avoiding idea killer situations.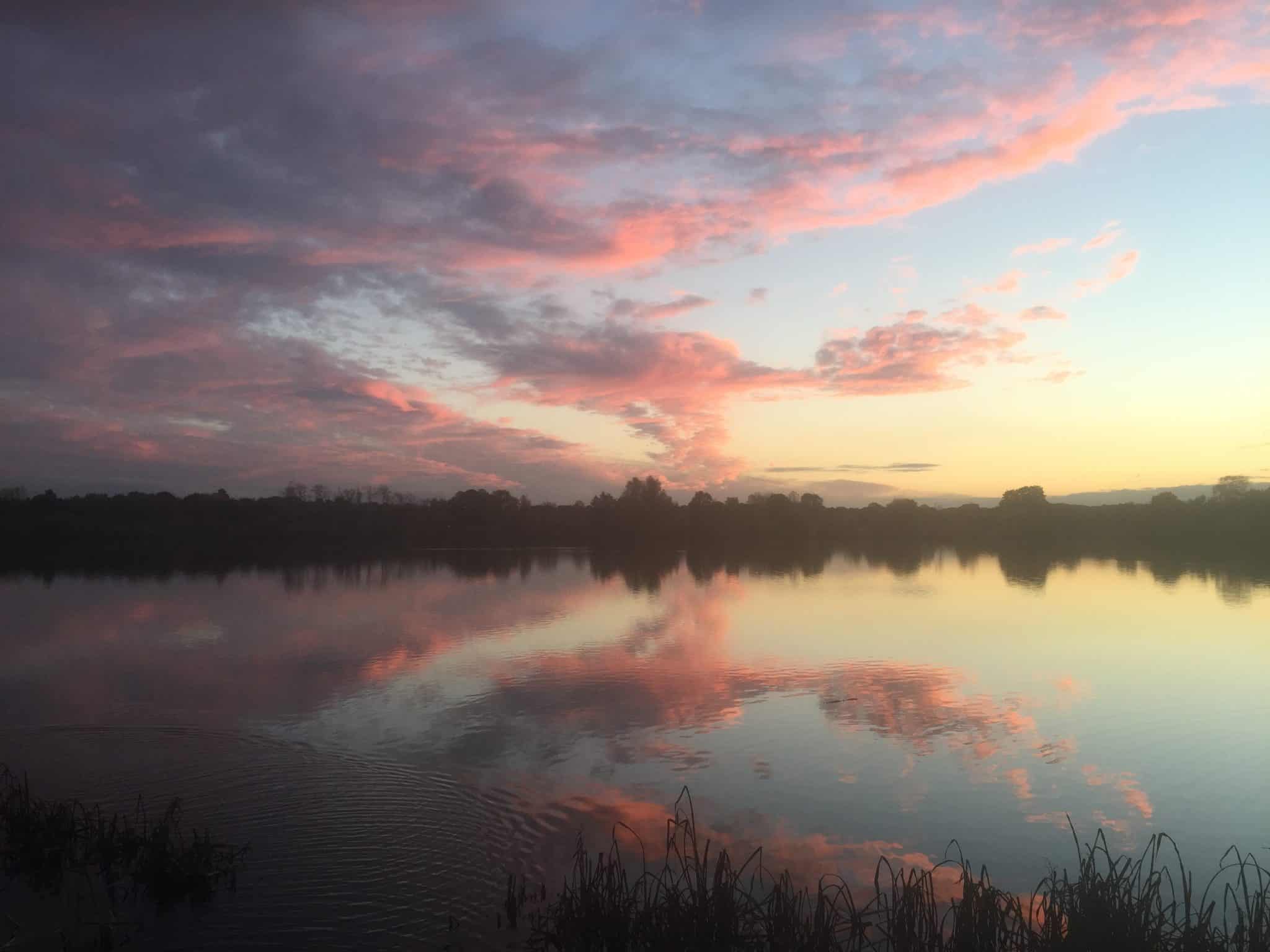 Approaches To Improve Your Sales – The Start Point For Sales
Approaches to improve your sales, a fundamental basis is that you must have the following three attributes; hope, faith and integrity. This then links with having a Positive Mental Attitude (PMA). There are many descriptions of PMA, I think it can be summarised as having a can do / will try approach with the ability to get going (i.e. no inertia).
Additionally the two principles of Reciprocity (i.e. doing others a favour that's meaningful, unexpected and customised) and Liking (as humans we like things that are similar) should be adopted.
Discovery, Design and Delivery
The issue of price is always an issue that occurs when considering sales. As part of overcoming pricing objections, you should never end up narrowing a buying decision down to a single issue. If you do it will always end up being price, and at that point the lowest price is most likely to win.
Another common sales question is what is the best sales close? To answer this one needs to remember that it is important to stop telling and start listening. As has been mentioned before the adage 2 ears and 1 mouth use them in that ratio. Therefore the best close could be to shut up, let the customer talk and think as they wont argue against themselves. Note: Its critical that the customer is clearly aware of what's unique about you / your proposition; and what they stand to lose if they don't buy from you
So if we know that we need to quiet for the close, what is the best sales opening? I would suggest that a broad concept opening incorporating this four stage approach provides a solid opening approach
Where are you right now
Where do you want to be in the future
What are the various ways to get there
What is the best way right now
These 4 questions fit into a three stage approach
Discovery : where are you right now
Design : Where do you want to be
Delivery: It might not be perfect first time
Just because you can eat soup with a fork doesn't mean its right
Sales &  The Law of Contrast
As you can see its not £10,000 its only £6,900
Its good to have 3 options and always start with the most expensive (Hot, Luke Warm and Cold)
In Summary
Here's what we do that's unique
This is what you stand to lose if you don't work with us
This is what you stand to lose by not doing
We are worth more than that therefore we will charge you

This is what we do
This is why we do it
This is why we are worth it

You've come to us at a good time, if you had left it it could have cost £10, we have product A @ £6 and product B @ £4
We chase what runs away , we pay for what we value