Benefits Of Outsourced Marketing
What is involved in outsourced marketing?
In this article we will discuss the benefits of outsourced marketing  and the services provides. A reputable & professional marketing agency will come up with a strategy before they start any activity on your behalf. Generally you would expect the process to be similar to the below.
Auditing your current marketing activities and understanding your business goals
Creating a marketing / sales strategy for achieving your business goals using marketing
Create a marketing action plan detailing the marketing approaches they'll use for you to sign off
Implement the planned activities
Measure and report the results, adjust the strategy as necessary and plan the next phase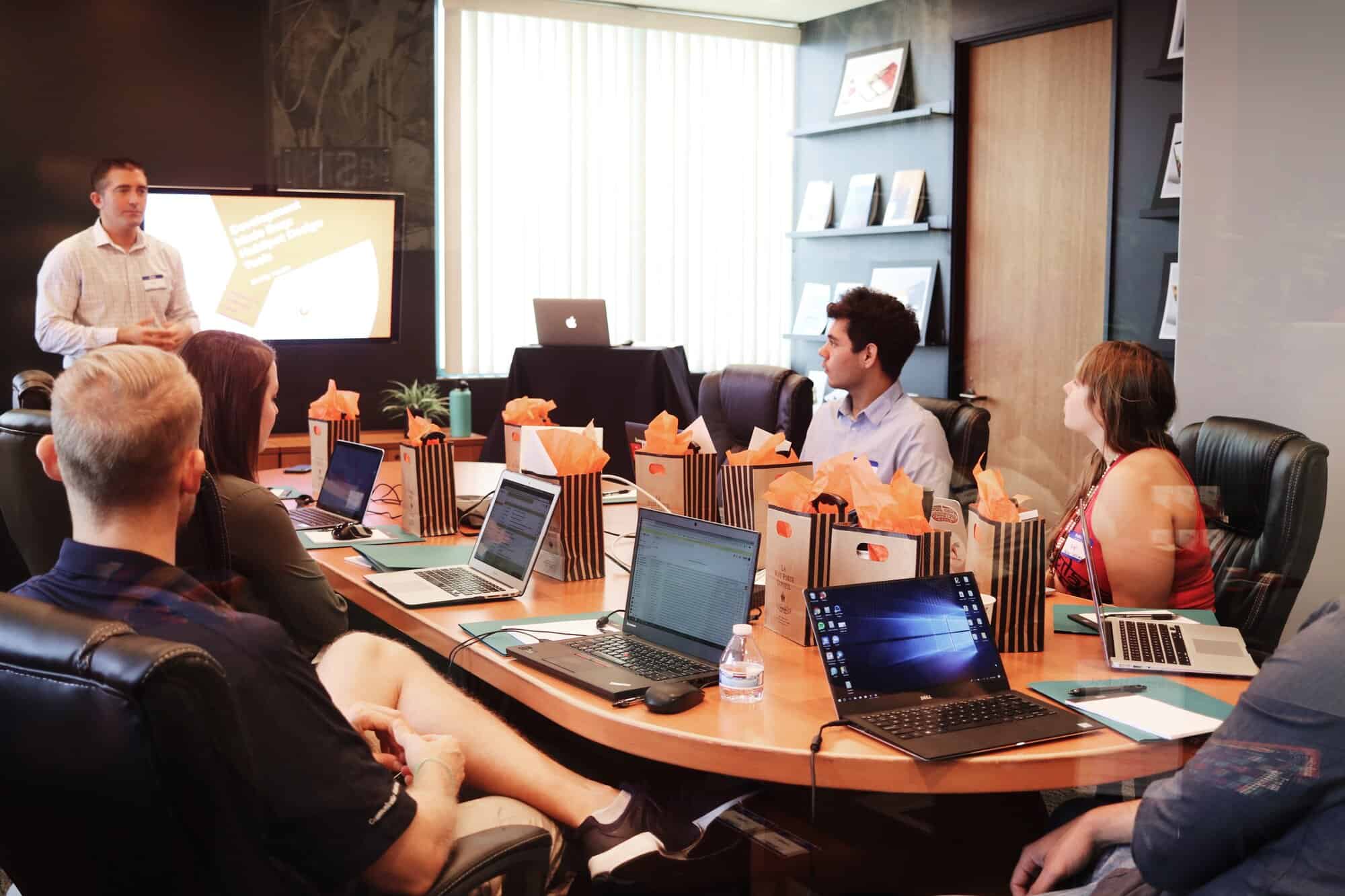 Want to pick up the phone and speak to us about your Marketing needs?

Call us on:
01733 361729
mail:
solutions@bdolphin.co.uk
Why outsource your marketing?
There's numerous reasons to outsource your marketing, but for most businesses it comes down to cost and effectiveness. Using an outsourced team can cost less and deliver better return on investment (ROI), as outsourcing generally gives you access to a wider pool of expertise.
Growing your business through marketing will require investment – this could be your time, the time of your staff or budget to outsource your marketing activity. The option that is right for your business depends on the expertise of you and your team, and your ambitions for growth.
Outsourcing your digital marketing to experts rather than relying on a low cost employee amateur could be a huge benefit to your business. Using experts could fast track growth, save you time and money and help achieve a better return on your marketing investment.
Outsourcing isn't right for every business, but it could be beneficial for you if:
A major benefit of outsourcing your marketing is that there's no long term commitment. Most marketing agencies operate on short or rolling contracts, so you can try out marketing activity without committing long term, allowing you to test it and see what works for your business.
At Blue Dolphin we would recommend trialling any marketing activity for at least six months, this allows us to get a proper understanding of your business, prepare a marketing plan and start seeing early stage results. its important to remember there are no marketing silver bullets or marketing snake oil. So beware anyone who promises marketing miracles.
You are planning for growth
Planning for business growth? Outsourcing your marketing can help you get where you want to be quicker, with less overheads than employing full time staff to cover all marketing specialisms. Outsourcing is particularly useful for businesses looking to grow as it provides more scalability and flexibility than an internal marketing team.
You're not ready to employ a full-time marketer
If marketing activities are new to your business, outsourcing marketing services gives you an opportunity to test its effectiveness without the long-term commitment of employing a staff member.
Outsourcing a marketing team often costs much less than employing a full-time member of staff, yet you get the benefit of a cross section of marketing and design expertise from your outsourced team.
Outsourcing your digital marketing is a lesser commitment compared to taking on a new member of staff. When you consider all the aspects of digital marketing no one person can be good at web design, seo, email marketing, content marketing, strategy etc an outsourced team can have all these expertise's
If in-house staff are not required, there's significant savings to be made on recruitment, training, office, software and equipment costs. Another key benefit of outsourced marketing is the flexibility. Expanding, or worse, decreasing the size of an in-house team is a slow and often painful process. When outsourcing, you have the ability to very quickly ramp up or down your marketing activity and spend.
You want measurable ROI from your outsourced marketing investment
Outsourcing makes it easier to manage costs and the return on your investment. Because it's easier to separate out your marketing costs, it will be much easier to see if the marketing activity is delivering a healthy return on investment. It's also more likely to be strategic, rather than ad-hoc, which can sometimes become an issue when marketing is only done when someone has spare time. The following articles on marketing metrics will help you with ROI analysis marketing metrics, marketing ROI, marketing revenue
You don't have marketing expertise in-house
If your business doesn't have the internal staff with time or expertise to manage marketing, outsourcing is a cost-effective alternative to recruitment. One of the biggest benefits of outsourced marketing is having access to an entire marketing team and the cost of that team can work out less than hiring an individual team member, who may only have one specialism. You'll have access to specialists in marketing, graphic design, development, SEO web design and PPC, all of whom have a wealth of experience getting the best results for businesses just like yours. Whether you have an internal team or not, think about what marketing skills you're keen to bring on board.
Look for agencies that match your missing skillset, but keep an open mind: your outsourced digital marketing team may be able to bring additional expertise to your marketing that you may not have considered. Good outsourced marketing should give you access to a range of talent that you couldn't normally afford to employ on a full time basis. With this level of expertise and experience working on your account, you can expect significant results and value for money in the early stages.
You want to run integrated campaigns
If you want to run multiple campaigns across online and offline channels, an outsourced team will deliver both at a much reduced cost. Using a team with a broad range of skills means you to launch integrated campaigns with confidence, something that is tricky to do with a smaller in-house team. If your social media isn't working with your website, or your brochures look entirely different to your email newsletters, outsourcing it to us will mean it all works in joined up harmony.
You need extra help with certain elements of marketing
Outsourcing doesn't have to be all or nothing. If you have some internal resource but there are elements, such as design or content creation, that it would be more effective to outsource, then our expertise would be an excellent addition to your in-house team.
You're not doing any marketing activity
If you're not doing any marketing activity at all, you'll be surprised by the difference outsourcing will make to your bottom line. Outsourcing is the simplest way to give marketing a try: fixed costs, short term (six month) commitment, access to multiple skills & honest advice.
You're not seeing any results from your current marketing activity
If your marketing isn't working out as planned, outsourcing will give you a fresh perspective. With a clear strategy and accurate measurement of results, you'll be able to see a true indication of your return on investment.
You're getting no leads or sales through your website
If your website isn't working hard enough and you're missing out on increased online sales or leads, then outsourcing your digital marketing can help identify and convert new revenue streams.
No time to take on marketing yourself
Maybe you've got the know-how but time is the problem? Outsourcing is the answer to your problem. You can input into the marketing strategy then relax, knowing that the hard work is being done for you.
Your website is outdated and lacks content
Is your website showing signs of age? Maybe the design is outdated, it's not responsive or it simply doesn't reflect the power of your business. Outsourcing your marketing and your website to us gives power to your online presence. Poor website content makes it harder for customers to find you when they need you and it will also negatively affect search engine ranking. You'll also be limited to what you can share on social media or in email newsletters. Worse still, there's no way for visitors to get to know and trust you.
Want to pick up the phone and speak to us about your marketing needs?

Call us on:
01733 361729
mail:
solutions@bdolphin.co.uk
What marketing activity can be outsourced?
Depending on the capabilities of the agency, you can choose to outsource all or just some of your marketing activity. If you choose Blue Dolphin Business Development, you can outsource all of these marketing activities…
Marketing Strategy
A clear marketing strategy will help you reach your business objectives
We know that taking time out of running your business to come up with a solid marketing strategy is difficult. That's why Blue Dolphin as a marketing agency, work with business owners to create a marketing plan for you. Having a strategy in place will help you avoid wasting time and money on marketing activity that doesn't work. Whether you want to grow, launch a new product, enter a new market or just outsmart your competitors, a marketing strategy can help you get there faster. You will personally work with Andrew Goode on strategy development
Web Design & Development
Bespoke web design that puts your business and customers first
It's relatively easy to develop a website that looks good. However, the difference between a good and a great website goes beyond surface level appearance and basic functionality. The success of a website is decided by your customers and how they engage with it. Based in Peterborough, Cambridgeshire, we use our creative and technical web design and development expertise to build bespoke websites that not only deliver your business goals, they satisfy the needs of your customers.
Search Engine Optimisation
We'll optimise your website to help people find you online
Search engines (like Google) are often the first port of call for the majority of people researching a purchase – for both business and personal purchases. Keeping up with the latest developments in SEO while running a business is tricky. Luckily as a Peterborough, Cambridgeshire based SEO agency, it's what we do, so we'll happily take the task off your hands. We'll research keywords and update your website content, so that when people search for what you do, you're optimised to be found in the search results.
Content Marketing
Share your expertise and build trust using targeted content marketing from words, to images and videos
The right kind of content on your website really can help generate more leads and boost sales. Great content could be words, photographs or video. But it's not just about creating great content. You also need a great website with content that's optimised for search engines and you need to share that content on social media. And when people do access your content, you'll need to have strong call to actions in place to convert those visitors into customers. Luckily, Blue Dolphin can do all this for you.
Email Marketing
Is your business benefiting from the power of email marketing?
One of best features of email marketing is its versatility. From sharing content and promoting offers, to creating auto responders and split testing customer behaviour. If you're looking for ways to organically grow your customer base, then email marketing is a great way to attract new business. Remember the golden rule of email marketing: make sure you only send campaigns to people who have given you permission to email them – no one likes spam!
What is an outsourced marketing director?
An outsourced marketing director is someone that fulfils the senior strategic marketing role of an organisation on an independent basis. In other words, they're not on the payroll. The specifics of what they do will vary, based on the needs of the client. Typically though they will create and direct the marketing strategy and oversee marketing projects.
Why some businesses need an outsourced marketing director?
First of all, for many businesses, an outsourced marketing director is the wrong option. They might be better placed outsourcing their marketing tasks and activities to a pool of freelancers or a marketing agency. In those cases, a marketing manager or marketing executive might be the best next step if there was a desire to grow an internal marketing team.
Some businesses though can't justify bringing in any dedicated marketers. Economically, it just doesn't make sense. Or, in some cases, they just don't have a defined need to keep someone gainfully employed on a full-time basis. Here's the challenge though, they still need help developing and executing a marketing strategy.
Working with an outsourced marketing director gives the business owner access to the brain of an experienced senior marketer on their terms, and crucially within their budget. And the budget is important.
What would it cost to add a Marketing Director to your team?
Salaries for Marketing Directors vary enormously based, primarily on location, sector and the size of the hiring organisation. Realistically though a broad range would be from £60k up to well over £110k. Even at the low end, most ambitious, growing businesses can't justify that expense. They can though, afford to bring in an experienced marketing consultant to help them deliver successful marketing projects.