Over the last 25 years we have met and spoken with over 500 SME manufacturing companies. In detailed conversations and meetings with these companies there are some really interesting observations.
The good manufacturing companies i.e. the ones who are growing or surviving have typically a product or service that is of real value to its customers
In virtually every instance the company was great at engineering but woefully inadequate in marketing or business development
In this article we will look at a variety of manufacturing company scenarios and investigate what they sold, the benefits it provides and how the marketing could be improved.
Manufacturers Marketing – 2 Shot Moulding – Providing great user benefits
Manufacturers Marketing terminology often means that the people you want to sell to don't understand what you supply. Two shot moulding is an efficient method of combining two forms of plastics in a single operation.
This makes it ideal if you want to have a moulding that would benefit from featuring two colours.  This ability to automate the moulding of assemblies that have different combinations of resins or colours in a single process does not have to involve complex capital equipment or seriously high production volumes.
The two step manufacturing process can be innovatively achieved by the use of two independent injection units and some well designed tooling and operator skill.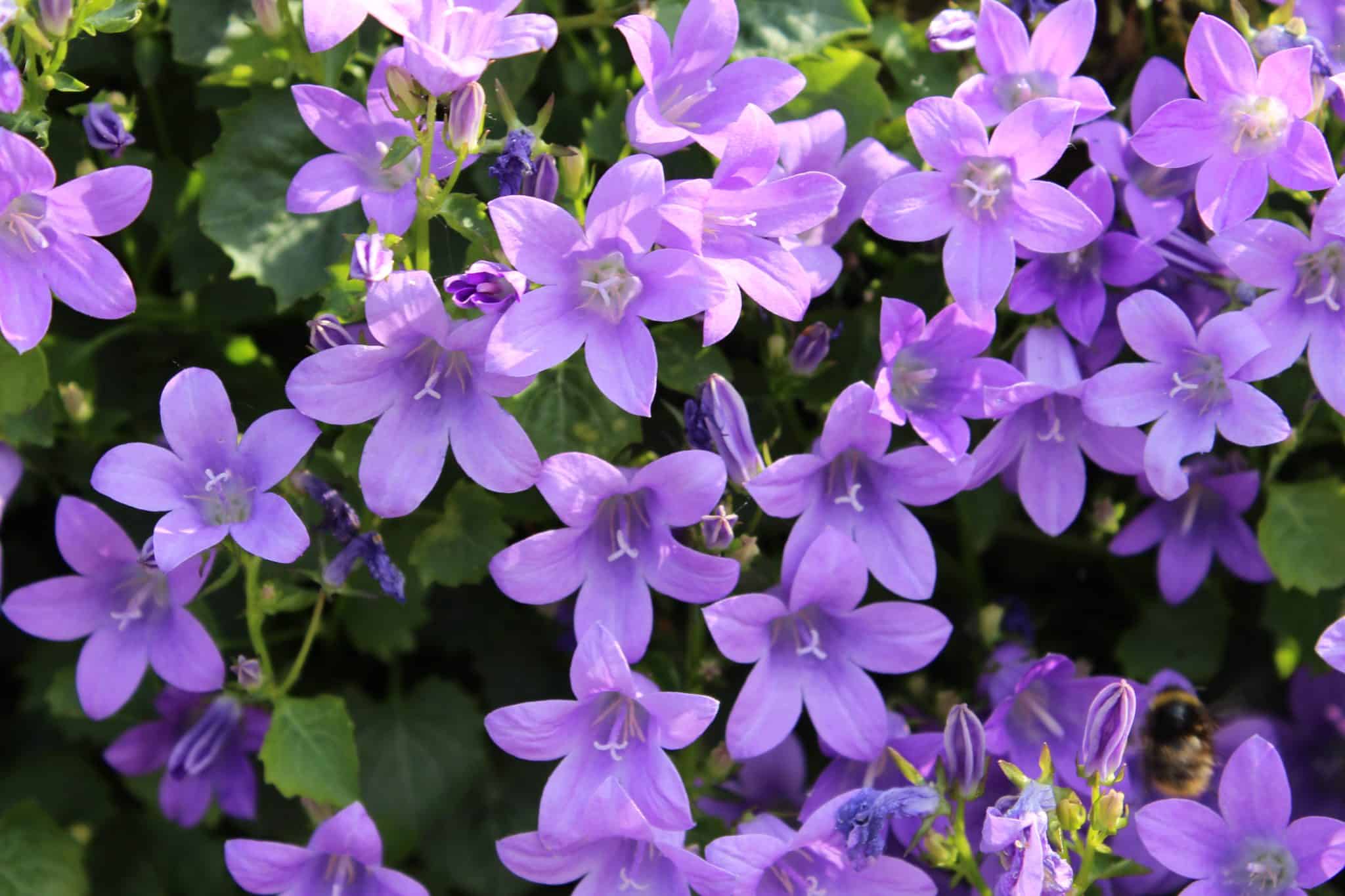 2 Shot Moulding Benefits
A wide range of creative new design possibilities are available to the engineer / designer through the two shot moulding approach. Allowing two colours to be combined in lower volumes than one would have thought possible  opening a wide range of value added design for the design engineer.
Overall a significantly lower part cost. Often to get a 2 shot moulding involves complex tooling and high volumes to achieve a low unit price (but a high volume of components required. With modern technology you might pay a slightly higher unit price but with significantly lower volumes achievable the actual spend is reduced
2 shot improves product integrity as the elements are moulded as one
By completing the 2 shot process savings in production, handling & assembly are available
Eliminating secondary operations means that handling is reduced which helps in reducing the cost per unit
From a design perspective 2 shot  enhances product features and can make a simple moulding more appealing. Design in a logo or company identification making it highly noticeable in the secondary colour
2 shot allows Multi-colour and multi-material
Key manufacturers marketing messages 
Lower cost
2 colours – multi colour options
incorporate branding
Automatic Clay Pigeon Traps A Great UK Marketing Development
Clay Pigeon Traps Developed To Customer Needs
I recently had the privilege of visiting a high class clay pigeon shooting ground. This gave me the opportunity to get inside the world of clay pigeon shooting which was a fantastic example of an industry that has to try very hard to meet the needs of the customer.
Firstly lets just consider the facilities at the shooting ground
Four Skeet ranges: where clays where clay disks automatically flung into the air from fixed stations at high speed at different angles / flight paths
Down The Line: sometimes known as DTL. The traditional DTL shooting layout based 5 stands being set up in a crescent shape 16 yards from the trap house which then sends the clays at about 60 mph, at a distance approximately 55 yards from the shooter
Compact Sporting: where more stations are utilised
Sporting woodland stands: where clay shooting takes place within a wooded natural environment
A 60-foot and a 120-foot tower both add to the variety of targets as they provide a new dimension to how the clay can be launched
The site operated over one hundred fully automatic clay traps, which are designed and manufactured in the UK by a leading clay pigeon shooter
Clay Pigeon Shooters have a variety of needs – segmentation at its best
The next thing that was fascinating from a marketing perspective was how the industry has developed a range of automatic clay pigeon traps products to meet the need of the wide variety of customers who participate in the activity
From the first timer who has never held a gun before let alone fire it at a moving target
The corporate client who has a group of clients who want a shooting experience without any technical hitches
The enthusiast – who wants a reliable shoot and where the performance of the Automatic Clay Pigeon Traps is of utmost importance
The marksman who wants a shooting challenge that will test their capabilities
Printed Circuit Board Assembly Companies Are They All The Same
If you are looking for printed circuit board assembly companies then there are many factors that will affect which one you choose. The fascinating factor to me is that these companies all appear to use the same language, communication and messages as each other which makes it incredibly difficult to actually differentiate between them. When you combine this with the imagery that they often use
the classic image of a printed circuit board
a picture of a modern factory with a range of SMD placement equipment
and even the classic picture of the outside of the building to emphasis that they are big and they can deal / cope with your requirement
the problem is that its all so cliché
A Focus On Capabilities not just a listing of equipment
One of the other problems that I found when reviewing them is that they all seem to focus on their capabilities. Now to me this essentially seemed to be a shopping list of the equipment that they had within the factory for example
4 x Samsung automatic pick and place machines (2 X CP45 NEO, 1 X CP40, 1 X CP20)
2 x conveyors full convection reflow oven with 8 & 12 zones (Plus 12 & Passat) 

1 x A partridge in a pear tree
Ersa IR550/PL550 rework and alignment system 

Blundell CS400D wave soldering machine Lead free
3 x the ACME widget placer
3 x Lynx microscope (Vision Engineering) x6 to x40 magnification
Mirtec MV-2HTL AOI (Automatic Optical Inspection) system
Ersascope2 (BGA inspection system)
2 x Really big machine with flashing red lights
Scorpion 9000 ATE Test Equipment
Now I don't know if you spotted the partridge, widget placer or the really big machine, but my guess is that as you scanned through you didn't. This is one of the key elements Printed Circuit Board Assembly Companies use in their armoury to encourage you to consider them
Circuit Board Assembly Companies That Have The Technical Capabilities
If you would like to know which circuit board assembly companies do things better than the rest then simply click here.
Golf Hole Cutter For Multiple Hole Creators
Hole Cutter Protects You Against Back Problems
Golf Hole development has remained relatively static for a number of years. The existing equipment allows you to cut a hole in your green, but the challenge has been that the existing technology requires a significant physical effort to remove the plug from the golf hole cutter.
Greenkeepers can now breathe a sigh of relief as the latest hole cutter from a professional outdoor products company. Their new design of 'slide hammer' function impact hole cutter has been designed to eliminate the awkward issue associated with older design's. No more difficult pins to try and align.
So if you find making quality holes on your golf course check out the hole cutter
Key features of the golf hole cutter include
Unique lock / unlock function
Compound leverage to assist plug extraction. They are confident there isn't an easier tool to use on the market
Multiple hole cutting through the very strong blades
The impact pad at the top and bottom areas of the tool is easily replaceable
The large soft hand grips assist with shock reduction and make golf hole cutting a pleasure
U clamp and carry point make it easy to carry around the greens
Optional heavy duty depth stop ring firmly bolts onto the blade at various depth options which means you get the correct depth of hole every time
Golf Hole Cutter
So the classic marketing quandary was "I don't want a half inch drill, I want a half inch hole". In the world of greenkeeper's perhaps we could replace this with "I don't just want a hole on my green, I want a hole that isn't a massive  physical effort to create". So in this instance the latest Golf Hole device appears to have met this customer challenge.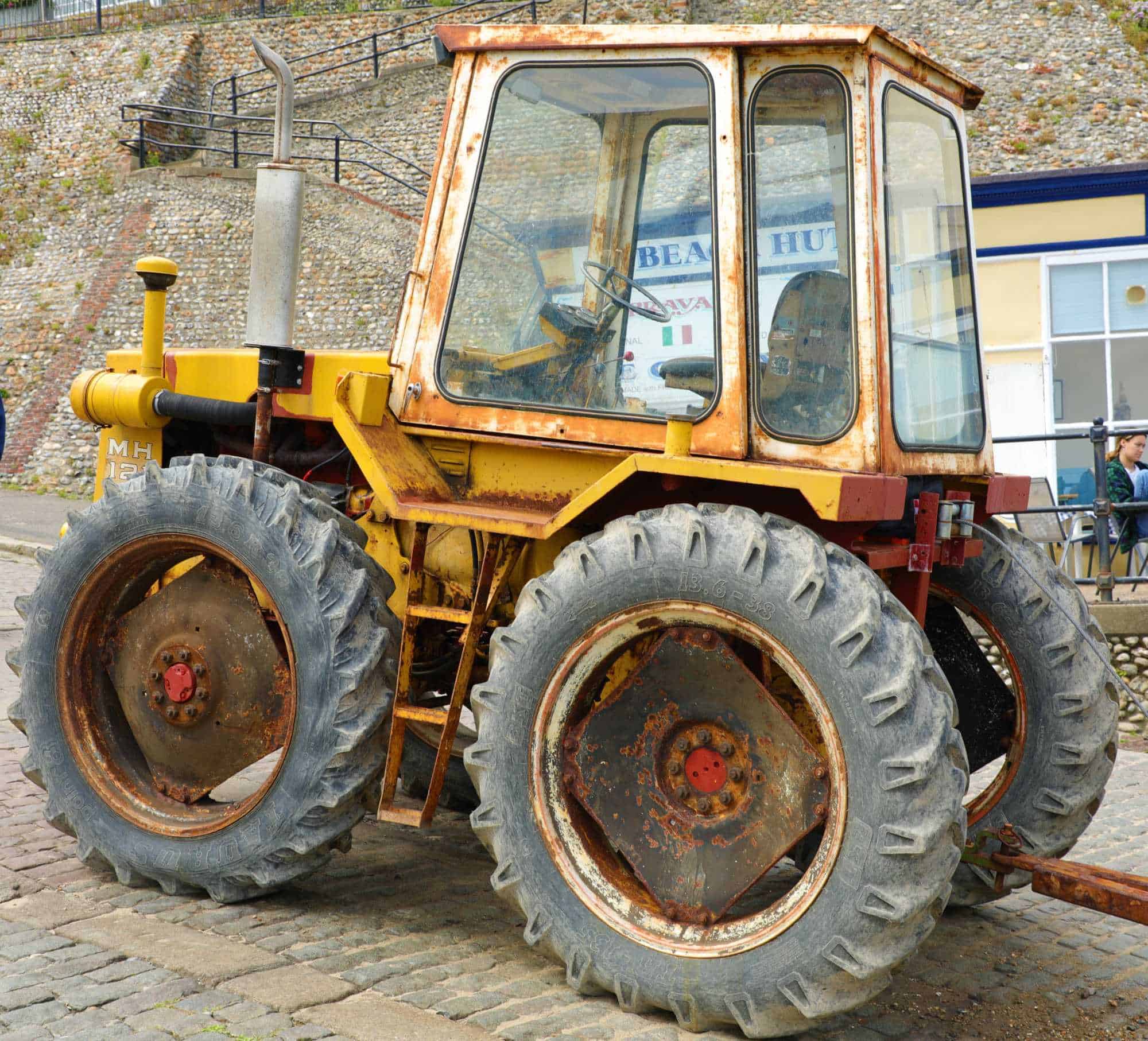 Pirate Safety Sword – The Need For Improved On Board Safety
Pirate Safety Sword – The Rationale
A Pirate Safety Sword may be considered as unnecessary but lets consider some of the following practical considerations. It may be that you have a need to practice you fighting skills on deck. Now in these conditions there are a number of factors to take into account.
There will possibly be limited space and the last thing you want top be doing is swishing 3 foot (1 meter for modern pirates) of polished razor sharp steel around with the catastrophic chance of making contact with a pirate who is on cleaning or tea duties. So if you have a small ship a pirate safety sword could be ideal
If sword practice is a regular  activity how are you going to practice in the event of a heavy swell with the pirate ship rolling from side to side as it faces 30 foot (10 metre for modern pirates) ways in the rough seas of the Caribbean (or nay other area where you want to do your pirating) a safety sword for pirates could be perfect perfect
If you any your pirate colleagues are new to sword fighting it could be that there is limited first aid capability on the pirate ship in which case if the whole crew start chopping pieces out of one another with real swords not only is the qualified first aider going to be very busy, you are going to use allot of band aids (other plaster brands are available) you are also going to be at a severe disadvantage if you happen to run into her majesties Royal navy or other bands of pirates. A Jack Sparrow sword therefore puts you at an advantage
So a black beard safety sword carries a number of advantages for mutinous buccaneers

Can be used what ever the weather and regardless of wave height
It will keep the on board health and safety office happy and make risk assessment a doddle
The crew will be in optimum condition when they come to rum drinking, treasure finding or other such pirate activities
Pirate Planks A Missed Manufacturer Marketing Opportunity
Pirate Planks Ideal For The Fast Exit – Plank Specification Requirements
Pirate planks have been walked on by numerous scallywags and victims over the years so have you ever considered what goes on to manufacture the perfect pirate plank. Here are some thoughts
They should be made of a material,  preferably wood (if any historical authenticity is required ) that provides the following characteristics

It should be made of a single piece of wood that is approximately 3 metres long

The length is important as the 'walker should get sufficient feeling that they are away from the pirate vessel

It should be able to withstand the weight of a person when they are stood at the far end of the pirate planks  (note I have used a plural as it may well be that there are more than one plank on the ship)
Now here is an interesting point to ponder. Historically when you watch the swashbuckling movie the poor heroine or hero is generally of slim build. Therefore as they move down the thin plank it only slightly bends and wobbles under their weight. With today's more obese society would that require plank planks of thicker  construction.

Should pirate planks have a no return element to them so that once condemned to walk the plank, the only way is OFF
Is there potential for a range of designer pirate planks and if so what additional design features should these pirate timber offer. How about the ability for space for advertising messages or branding. What about embedding a digital timer (suitably respondent with watch manufacturers  branding) so that the time to walk a plank can be accurately recorded.
All of this leads to the fact unfortunately that in real terms there perhaps any real opportunity to commercially benefit from pirate wood and this article has been purely created to showcase the ability to win on a word with no commercial value.
6 ft Folding Tables For Banqueting, Conferences Or Events. The most versatile table manufactured in the UK
6 ft Folding  tables are also sometimes referred to as banqueting tables, catering tables or trestle tables.
There are many reasons why folding tables are so popular
Incredibly versatile, easily stored, ideally suited
Folding tables by there very nature are incredibly versatile

When not in use they take up a fraction of the space of a fixed or rigid table.
Depending on the model you purchase potentially five times the workable surface area can be stored in the space that a rigid table would require. This has two benefits you have the flexibility of being able to store loads of surface area (tables) giving you the flexibility to cope with events that need different table layouts or you need less table storage space
They fold up flat which means that they can be easily stored (either vertically or horizontally. This makes them ideal for handling, management and storage.

Folding tables are available in a variety of shapes and sizes, some of our most popular products are

6 feet folding tables (rectangular) this type of table comfortably seats 6 people (2 at each length and 1 at each end ) or can be butted up length ways with other 6 foot folding tables  to make a larger square shaped table
5 ft round wooden table.

Folding tables are ideally suited to hotels, conference centres, schools and colleges, restaurants, function halls, village halls, church halls and community centres.
Quality folding tables feature plastic feet which helps to prevent any unwanted damage to precious floors, especially helpful when in a hired venue.
The functional nature of a folding table means that for special functions they need to be dressed with a nice tablecloth
6 ft Folding Tables
For much more information about folding tables call a British manufacturer where a member of their knowledgeable sales team to help you with your enquiry. Note not all 6 ft folding tables and the quality can vary significantly
Sheet Metal Fabrication Issues To Consider
Sheet metal fabrication encompasses a number of key elements
Design – Good quality sheet metal fabricators will be able to offer a complete design service or take you detailed Auto Cad drawings and produce components that match exactly your requirements. It is beneficial to know how CNC machines operate as this will often help in the designing of the components or the complete assembly. The service of ensuring that drawings / ideas can actually be manufactured (cost effectively and in the easiest manner) can be especially valuable where high volumes of components will be produced
As part of the sheet metal design process engineers will be able to identify

The best manufacturing process i.e. which machines, which order etc
The most appropriate materials to provide a solution. Should thicker materials be used in certain places. Can thinner materials be used and bent to provide additional strength
The optimum finish to be provided on the sheet. In some cases a paint finish might be best, in other cases screen printing might be required
Overall working with the sheet fabrication company should allow you to end up with the best most cost effective design leading to consistent quality and cost effective, repeatable product quality

Cutting – CNC laser cutting typically means that sheet sizes of 2500mm x 1250mm can be processed. There are significant benefits to be gained by CNC laser cutting

Laser cutting is fast – dependent upon the material type and thickness incredibly fast /m speeds can be achieved
Laser cutting is incredibly accurate and tolerances in microns can be achieved
Laser cutting has the advantage of being precisely repeatable making it perfect for creating components of all shapes and sizes using either flat sheet or tubular materials
Sheet Metal Fabricators Services Provided – CNC Capabilities
CNC Punch Press
sheet sizes of up to 2500mm x 1250mm can be punched. Punching accuracy can be maintained to within 0.25mm of true position. Components are nested in the sheet to achieve the most economical sheet usage. The punch press is used for high volume production i.e. anything where over 100 components are required. Production cycle times are often measured in as little as milliseconds. Material yield is measured as a percentage of parts to waste per sheet processed. A quality sheet metal fabricator with modern cnc punch press equipment should be able to achieve very low waste rates. CAD/CAM programs maximize yield by nesting parts in the layout of the sheet. Again a reputable sheet metal fabricators should have the latest cad / cam packages and offer this as an integrated service
CNC Brake Press
A 2 axis CNC brake press will typically be able to press sheet material of up to 2500mm in width using their 120 ton capacity. With the selected die Press brakes can be used for many different forming jobs
V-dies—the most common type of die. Changing the bottom die with different-sized die openings allows a variety of materials and bend angles to be achieved
Acute angle (air-bending) dies—used in air bending, allow 90 degree angles to be produced
Offset dies—a combination punch and die set that bends two angles in one stroke to produce a Z shape. This process is incredibly useful when looking to
Curling dies—The die forms a curled or coiled edge on the sheet. By curling the edge this makes for a safer edge especially useful if a fabricated element is going to be handled once completed
Sheet Metal Fabricators
There are many issues to consider when choosing which Sheet Metal Fabrication companies will be best able to meet your fabrication requirements. If you were looking for a website designer there are many factors you would consider. Well there are the same if not more when you are looking for a sheet metal fabricator