Website Design Factors – Helping Your Site Get Found
In this article we will look at website design factors considering search behaviour and we start with "Keywords" . These fall into four categories
High frequency but low intent – i.e. popular but vague keywords – metric = click with calculated metrics being Click Through Rate
Low frequency but high intent – i.e. rare but specific keywords – metric = conversions with calculated metrics being Conversion Rate
Long tail – i.e. specific terms of three to four words (possibly more) – metric = No clicks with calculated metrics being Consumption Rate
Unicorns – i.e. queries that happen once in a given time-frame – metric = Position with calculated metrics being Negative Click Through Rate
Improve Your Website Performance Today
High Frequency Low Intent Keywords
These are typically at the top of the funnel in search behaviour. User intent isnt specific they are looking for information, ideas, knowledge, type selection, familiarity, definitions, topic reviews etc . Example queries could be Scooters, Universities, Android Phones, Vietnam, DVD's, Politics etc
Low Frequency High Intent Keywords
With these there is no ambiguity in the searchers intent. The user is looking to to
Take a specific action
View a specific thing
Learn a specific thing
Often looking for list based content that provides answers to a specific question
Below are listed some example website search queries
Vietnamese food near me
Pictures of Schnauzers playing
Who did Freddie Mercury Sing Opera with
Download and Install Chrome
What does Click Though Rate mean
Measuring Search Behaviour
Click Through Rate (CTR) is a great way to measure the overall success of your on-site search. CTR in on-site search measures clicks from Search Engine Results Pages (SERP). Sometimes you might see a CTR on a keyword greater than 100%, if so this means that the user has opened up links in new tabs.
Conversion Rate versus Consumption Rate
Conversions: a quantifiable action is taken / made, examples of conversions include purchases, sign-ups, downloads etc (note always a binary action). Consumptions: a qualitative measurement of content. It's a spectrum that measures how much of the content has been consumed
When SERPS Fail
It is to be anticipated that searches will fail and your site visitors will look for strange things so you need to help them out. Giving users a way to refine , tips to search again, a place for feedback will improve the search experience. Users without assistance re-searched 33% whereas those with assistance researched 59%.
For example: Your Search for "Marketing Silver Bullet" did not match any products or services. Try something like using more general terms or check your spelling. Additionally add a search feedback area; Did you find what you were looking for Yes / No . If know contact our information team – failure means you can ask for more information.
Website SERPS – What makes a good test – Watch These Metrics
CTR – Does the experimental group have a higher CTR – which could imply increased value
Conversion rate – are there more purchases or other conversion events
Accessed content – Does more content get viewed after a search is performed
Refinements – Do people perform less searches after an initial search
Mobile – Is there a significant difference in these metrics from mobile devices
Search – Make A Plan
Make a "search" change every month, measure it and repeat this should follow the following
Basic

Change the snippet
Change the SERP design
Add contextual information
Measure, Measure and Measure – Don't forget, mobile is unique

Mid

Measure the time from query to conversion
Create conversion events for content
Test UI Changes in SERP (pictures, schemes, fonts, colours)

Advanced

Create search oriented microdata into content
Use personalisation and other data to bias results
Integrate search data in CMS

Some tools that may be suitable for onsite search

Swiftype – https://lp.swiftype.com
Apache Solr – https://www.searchtechnologies.com
Amazon Cloudsearch  –   https://aws.amazon.com/cloudsearch
Coveo – https://www.coveo.com
Searchblox software – https://www.searchblox.com/
Lucidworks – https://lucidworks.com/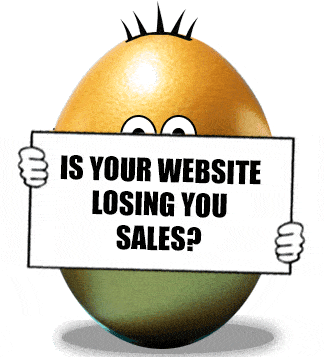 FREE Website Performance Check
Speed plays an important part in website performance how well does yours perform on desktop and mobile?
Is your site mobile responsive if not how many customers are you losing?
Is your site HTTPS?
With GDPR in place is your site legally compliant?
Find out about loads more website performance issues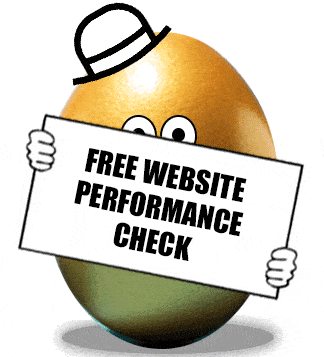 Website Design Peterborough Getting Your Site To Perform?
Does your existing website fit into any of the following categories
Every time you want to make even the simplest of changes you have to contact your existing web site developer
When you view the website on a mobile device ( mobile phone) the site does not display correctly, and/or is very difficult to use i.e. buttons to close together, very small text
You haven't added any new content to the website for some time  (perhaps since the site was first built)
You have no idea of what level of enquiries your website is producing
Your website isn't designed to capture interested visitor information
You website is essentially a glorified brochure and doesn't help you convert enquiries convert to sales
Your website only achieves a minimal level of website traffic and you believe there is organic and paid traffic available
The design of the website is now dated and the website doesn't inspire confidence
Website Design Peterborough – Designing and Building Websites That Look Good and Lead To Conversions
If you are looking for a new website or your existing site is in need of refresh please contact Andrew Goode on 01733 361729 for a chat on how we can increase your sales. To see examples of successful Web Design Peterborough website projects completed for clients click here.
If you would like more information on web design projects we have created a FREE report "Find Out If Your Website Is Failing" which covers critical website design issues including
Where to put your websites best content
How well does your website work on mobile devices
The opportunities and issues of calls to action within a website
Making design changes based of quantifiable measures rather than just hope
The quality of content within the site
Plus more
For more information on website design click here
Video Marketing – 5 Top Tips For Success
Marketing is very subjective and there are numerous ways to approach it. We firmly believe that within marketing understanding the end destination and objectives is the key element.
With the improvements in broadband, the ease of distribution and the millennial generation video has become an increasingly popular, but video can be a very ineffective marketing tool .
In this article we will look at 5 tips to help you be more successful in video marketing
Video Marketing Tip #1 – Start with the end in mind
Ask your self why do you want a video?
What will the video contain
Duration
Construction
Journey
The classic "who, what, where, when, why and how"
So to achieve this you firstly need to develop a very tight brief
Video Marketing Tip #2 – Adapt to your audience
Lets consider two distinct audiences "Youths" versus "Mum's with Babies"
Both buy Soft drinks, shoes and clothes – but the group personas are very different. Therefore customer insights should drive the very specific content, with a campaign to suit the very specific market.
What we are looking to achieve is "That video doesn't resonate with me  is fine – you are not the audience"
Video Marketing Tip #3 – Define Success Measures
What are the results / outcomes that we are looking to achieve from the video
Viewer attention
Viewer retention
Viewer count
We are looking to identify business impacts
Video Marketing Tip #4 – Forward plan distribution
How are you going to get eyeballs on your video
If it doesn't get seen how will it work (perform)
Video for Twitter and Linked In should be different to Video for Facebook
Budget 7: 1 for Video against advertising i.e. £1000 advert equates to £7,000 video spend
Thought – when was the last time you read 30 seconds of a PDF and were moved to tears – there are great examples of 30 second videos that have impact
Video Marketing Tip #5 – Viewer experience
25 years ago we had Television as the media to watch moving images and audio
Now you can watch video anywhere, at any time
Many watch video without sound i.e. mobile on Facebook (so having written text on screen is critical )
Overall

B2C consumers watch majority of video on mobile
B2B purchasers on desktop but with no speakers

The device ,  screen size, connection quality, ,sound quality, digital context (can easily take the viewer elsewhere)