Website Design Factors – Helping Your Site Get Found
Creating a website is an essential step for any business looking to establish an online presence. However, simply having a website is not enough – it's important to make sure that your site is easily found by your target audience. In this article we look at fundamental website design factors.
One of the most important ways to achieve this is by optimising your site for search engines. In this article, we will discuss several website design factors that can help your site get found by search engines and improve your visibility in search results.
From keyword research, search engine optimisation (SEO) to responsive design and schema markup, we'll cover the key elements that you should be aware of when designing your website to ensure that it's easily discoverable by your target audience. So, whether you're launching a new website or looking to improve an existing one, this article will provide you with valuable insights and actionable tips to help you achieve your goals.
Improve Your Website Performance Today
Some website design factors that can help your site get found by search engines:
Search Engine Optimisation (SEO): Optimising your website's content, meta tags, and images for relevant keywords can help search engines understand what your site is about and improve its visibility in search results.
Responsive design: A responsive design ensures that your website is optimised for all devices and screen sizes, which can help improve your site's visibility on mobile devices.
Speed: A fast-loading website can help improve your site's visibility in search results and provide a better user experience.
Navigation: A clear and intuitive navigation structure can help search engines understand the hierarchy of your site's content and improve its visibility in search results.
Content: High-quality, relevant, and engaging content can help improve your site's visibility in search results and attract more visitors.
Alt tags: Adding alt tags to images on your website can help search engines understand what the images are about and improve your site's visibility in search results.
XML sitemap: Submitting an XML sitemap to search engines can help them understand the structure of your site and improve its visibility in search results.
Social media Integration: Integrating social media share buttons on your website can help increase visibility on social media and drive traffic to your site.
Organic Search Keywords
These fall into four categories
High frequency but low intent – i.e. popular but vague keywords – metric = click with calculated metrics being Click Through Rate
Low frequency but high intent – i.e. rare but specific keywords – metric = conversions with calculated metrics being Conversion Rate
Long tail – i.e. specific terms of three to four words (possibly more) – metric = No clicks with calculated metrics being Consumption Rate
Unicorns – i.e. queries that happen once in a given time-frame – metric = Position with calculated metrics being Negative Click Through Rate
High Frequency Low Intent Keywords
These are typically at the top of the funnel in search behaviour. User intent isnt specific they are looking for information, ideas, knowledge, type selection, familiarity, definitions, topic reviews etc . Example queries could be Scooters, Universities, Android Phones, Vietnam, DVD's, Politics etc
Low Frequency High Intent Keywords
With these there is no ambiguity in the searchers intent. The user is looking to to
Take a specific action
View a specific thing
Learn a specific thing
Often looking for list based content that provides answers to a specific question
Below are listed some example website search queries
Vietnamese food near me
Pictures of Schnauzers playing
Who did Freddie Mercury Sing Opera with
Download and Install Chrome
What does Click Though Rate mean
Website Design Factors To Improve Site Performance
When building a website for an SME, several design factors can significantly improve website performance and enhance the overall user experience. One crucial aspect is ensuring a responsive design. A responsive website adapts seamlessly to various screen sizes and devices, such as desktops, laptops, tablets, and smartphones. This approach not only caters to users' preferences but also contributes to better search engine rankings, as search engines prioritise mobile-friendly websites. By providing a consistent experience across devices, SMEs can engage a broader audience and increase the chances of conversions.
Another essential design factor is optimizing the website's loading speed. Slow-loading websites can lead to high bounce rates, affecting user satisfaction and SEO rankings. To enhance performance, designers should compress images, minimise HTTP requests, and leverage browser caching. Employing a content delivery network (CDN) can also distribute the website's assets across multiple servers worldwide, reducing latency and loading times for users accessing the site from different locations.
Clear and intuitive navigation is crucial for an SME website's success. A well-structured menu and logical organisation of content make it easier for visitors to find what they need. Implementing a prominent search bar can further facilitate navigation and improve user satisfaction. By reducing the effort required to locate information or products, businesses can encourage longer visit durations and foster trust with potential customers.
The website's visual appeal and aesthetics should not be overlooked. A clean and professional design, with consistent branding elements, can instil a sense of credibility and trust. High-quality images and well-chosen colour schemes that align with the company's identity can enhance the overall user experience. However, it is crucial to maintain a balance between visually appealing elements and loading speed, as heavy graphics can adversely affect performance.
To ensure accessibility for all users, including those with disabilities, designers should implement accessible design practices. This includes providing alternative text for images, ensuring keyboard navigability, and adhering to web accessibility guidelines (such as WCAG). Not only does this make the website more inclusive, but it can also lead to better search engine rankings, as accessibility is becoming an increasingly significant factor in SEO algorithms.
Finally, security is paramount for any website, especially for SMEs that might handle sensitive customer data. Implementing SSL certificates for secure connections and employing robust security measures, such as regular updates and backups, protects both the business and its customers. Addressing security concerns builds trust with users, leading to higher customer retention and more word-of-mouth referrals.
Measuring Search Behaviour
Click Through Rate (CTR) is a great way to measure the overall success of your on-site search. CTR in on-site search measures clicks from Search Engine Results Pages (SERP). Sometimes you might see a CTR on a keyword greater than 100%, if so this means that the user has opened up links in new tabs.
Conversion Rate versus Consumption Rate
Conversions: a quantifiable action is taken / made, examples of conversions include purchases, sign-ups, downloads etc (note always a binary action). Consumptions: a qualitative measurement of content. It's a spectrum that measures how much of the content has been consumed
When SERPS Fail
It is to be anticipated that searches will fail and your site visitors will look for strange things so you need to help them out. Giving users a way to refine , tips to search again, a place for feedback will improve the search experience. Users without assistance re-searched 33% whereas those with assistance researched 59%.
For example: Your Search for "Marketing Silver Bullet" did not match any products or services. Try something like using more general terms or check your spelling. Additionally add a search feedback area; Did you find what you were looking for Yes / No . If know contact our information team – failure means you can ask for more information.
Website SERPS – What makes a good test – Watch These Metrics
CTR – Does the experimental group have a higher CTR – which could imply increased value
Conversion rate – are there more purchases or other conversion events
Accessed content – Does more content get viewed after a search is performed
Refinements – Do people perform less searches after an initial search
Mobile – Is there a significant difference in these metrics from mobile devices
Search – Make A Plan
Make a "search" change every month, measure it and repeat this should follow the following
Basic

Change the snippet
Change the SERP design
Add contextual information
Measure, Measure and Measure – Don't forget, mobile is unique

Mid

Measure the time from query to conversion
Create conversion events for content
Test UI Changes in SERP (pictures, schemes, fonts, colours)

Advanced

Create search oriented microdata into content
Use personalisation and other data to bias results
Integrate search data in CMS

Some tools that may be suitable for onsite search

Swiftype – https://lp.swiftype.com
Apache Solr – https://www.searchtechnologies.com
Amazon Cloudsearch  –   https://aws.amazon.com/cloudsearch
Coveo – https://www.coveo.com
Searchblox software – https://www.searchblox.com/
Lucidworks – https://lucidworks.com/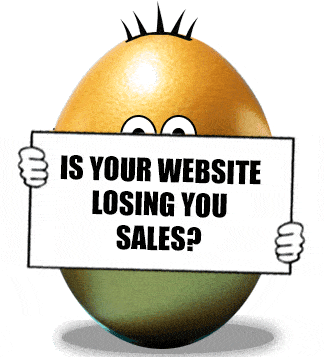 FREE Website Performance Check
Speed plays an important part in website performance how well does yours perform on desktop and mobile?
Is your site mobile responsive if not how many customers are you losing?
Is your site HTTPS?
With GDPR in place is your site legally compliant?
Find out about loads more website performance issues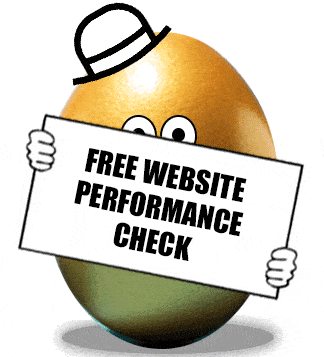 Website Design Peterborough Getting Your Site To Perform?
Does your existing website fit into any of the following categories
Every time you want to make even the simplest of changes you have to contact your existing web site developer
When you view the website on a mobile device ( mobile phone) the site does not display correctly, and/or is very difficult to use i.e. buttons to close together, very small text
You haven't added any new content to the website for some time  (perhaps since the site was first built)
You have no idea of what level of enquiries your website is producing
Your website isn't designed to capture interested visitor information
You website is essentially a glorified brochure and doesn't help you convert enquiries convert to sales
Your website only achieves a minimal level of website traffic and you believe there is organic and paid traffic available
The design of the website is now dated and the website doesn't inspire confidence
Website Design Peterborough – Designing and Building Websites That Look Good and Lead To Conversions
If you are looking for a new website or your existing site is in need of refresh please contact Andrew Goode on 01733 361729 for a chat on how we can increase your sales. To see examples of successful Web Design Peterborough website projects completed for clients click here.
If you would like more information on web design projects we have created a FREE report "Find Out If Your Website Is Failing" which covers critical website design issues including
Where to put your websites best content
How well does your website work on mobile devices
The opportunities and issues of calls to action within a website
Making design changes based of quantifiable measures rather than just hope
The quality of content within the site
Plus more
For more information on website design click here
Website Design Factors
In conclusion, website design plays a crucial role in ensuring that your site is easily found by search engines and your target audience. By implementing the right website design factors, you can improve your site's visibility in search results, attract more visitors, and ultimately drive more business.
Some of the key website design factors that can help your site get found by search engines include search engine optimisation (SEO), responsive design, speed, navigation, content, alt tags, XML sitemap, social media integration, and schema markup.
By incorporating these elements into your website design, you can create a site that is optimised for search engines and provides a great user experience. Additionally, it's important to keep in mind that SEO is not a one-time task, you should always monitor and update your website to stay on top of the current best practices, and adapt to changes in the algorithms of search engines. By continuously optimising your website, you can maintain a strong online presence and attract more visitors to your site.
By focusing on responsive design, loading speed optimisation, intuitive navigation, visual appeal, accessibility, and security, SMEs can create a website that not only performs well but also fosters positive user experiences and contributes to their overall business success.
If you would like to know more about Website Design Factors contact Andrew Goode MBA, MSc, FCIM Click here to arrange a call
Other articles linked with website design that may provide additional insight. why a website is never finished, make sure your website works on all devices, questions you should ask in website design and build