E Mail Marketing Simple Techniques To Gain Significant Improvements
A Recent "Peterborough" based business conversation on E Mail Marketing
The recent conversation with a prospect is typical of many who are considering e mail marketing (well actually they just want to increase sales but the first thought is which tactic can we use).
I asked the question "What are all the business cards doing piled up on the shelf?"
Prospect – "Well we have been doing allot of networking recently (over the last few months) so have had conversations with about 300 businesses. We always get business cards from business prospects / customers who walk into the showroom. We've exhibited at a couple of trade shows recently where we got over 100 enquiries and we ran a seminar which attracted about 40 delegates.
So I comment "Wow that's great you have developed a list of over 400 people how are you using it?" (cause I like asking blindingly simple questions).
Prospect – " Well I have emailed and spoken to a few people but I didn't know how to best progress so its just sitting on the shelf".
So this is where I pipe up and comment on some of the great, rock solid sales and marketing observations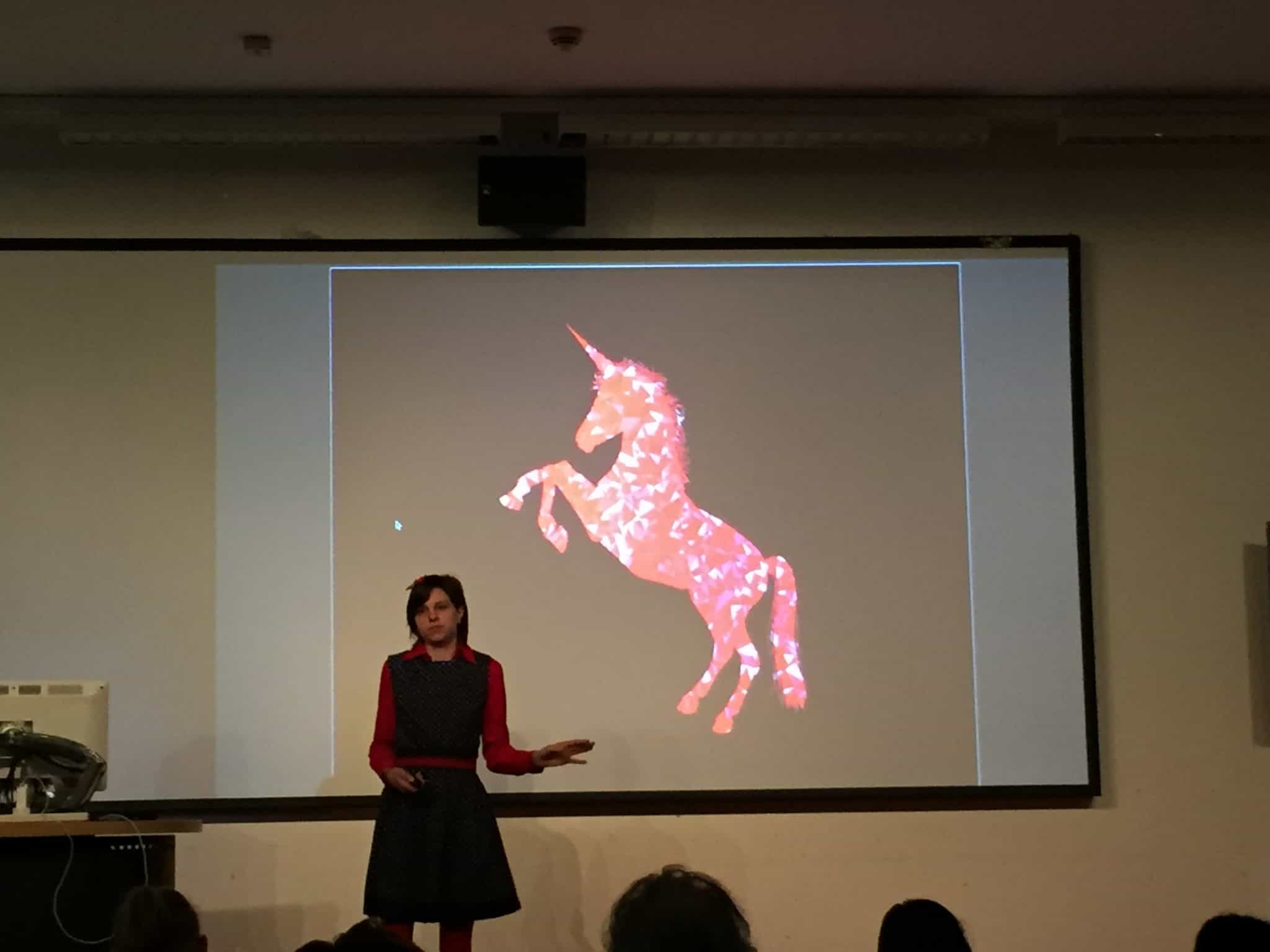 E Mail Marketing Peterborough Observations
The longer that you leave it before you re communicate with the customer / prospect the harder it is to re engage with them and ultimately make a sale
You have a pile of business cards, you don't really have a customer list. We need to get these details into a spreadsheet (or ideally a CRM system – but will leave that for future articles) and we need to start filtering out those who have potential and those who don't
We need to develop a programme (campaign) of regular communication to see who within the list is interested, and once we know who is interested we can start to use both online and offline marketing activities to help make the sale
Be aware warnings and tips
If you are trying to sell to prospects – e mail is initially 7 x harder than direct mail (unless you follow a sequential and progressive approach)
You need to be very careful about e mailing a big list in bulk. Now in the case above the prospect client had personally gained details of prospects over quite a short recent timeframe
So with that the prospect said " I think we need to embark on an e mail campaign then?"
For more information on Peterborough marketing businesses click here .
E Mail Marketing Measurements
Once you have created your e mail, developed your landing pages, call to actions, honed the subject lines and cleaned your mailing list the next thing to do is send. Now there are many e mailing packages available, Sendblaster, Constant Contact, Mailjet, 1automationwiz, I-contact are some examples.
We have used a package called Mail Chimp for the over10 years and found it delivers great results. One of the reasons we like the package is that it features a range of great measurement tools.
Common Email terminology
Open rate: this is the most basic of measures but is still a useful measure. Those people who physically click to open the email will be recorded. The ability to actually see who might have been interested is a useful insight
Click rate: In your well crafted e mail you will have included a read more or click here link that will take the reader to additional content on your website. When a link is clicked this will registered and the person who has clicked will be identifiable. This information is really useful as you can now target these people directly as you know they are potentially interested in the content you sent
Bounced: No matter how clean and up to date your list the likelihood is that you will experiences some e mail bounces. There are two types of bounces.
Hard bounces can happen for a variety of reasons, the email may not exist, the domain may not exist or the server may be blocking delivery. With Mailchimp hard bounces are considered a permanent problem and the system wont try and send further emails.
Soft bounces can occur because the recipients mail box is full. or the e mail is too large. Measurement Crucial In E Mail Marketing
Un subscribed: People who decide that they no longer want to receive further e mails from you. This functionality allows you to comply with best marketing practice
Improved E Mail Conversion – Know Your List
List Optimisation
In this E mail marketing article we have covered the importance of having an E mail strategy (even better if it is a comprehensive marketing strategy and plan that dovetails into your business plan). The need for a grab your attention subject line and then consistently supplying great content.
So lets assume that all of these are now in place, the next item to consider is who are you sending your e mails to?
Marketing Lists For Existing Customer Contacts
E mail marketing is a great way of communicating and keeping in contact with your existing list. Having your list correctly segmented will provide some genuine business benefits
You will be able to send correctly targeted messages about

Products / services that the person has previously purchased
New products / services that could be directly related to their previous purchases or known profile
Directly relevant information that will be of benefit to the customer
Hints, tips, advice and help that will be directly relevant

You will be able to identify changes within your existing customer list

Are you suddenly getting an e mail bounce from a known contact

Perhaps your contact has just left the company – in which case if you can see your emails are bouncing then that provides the opportunity to telephone the person and update the contact list

Is your customer receiving but not opening the content you are sending through

Perhaps you need to talk to the customer and identify what the customer wants to receive

You will be able to see what articles they are clicking on . Which means that you could proactively call the customer and follow through the sales process
E Mail Marketing Lists For Prospects
There are a number of considerations when you are targeting a prospect list
If your prospects have been gained as a result of your website activities, growing your list through data capture (i.e. someone visits your site and requests a report etc etc ) and you have followed the correct sign up process then you have every right to send further emails
If you have

Physically met the person and perhaps exchanged business cards, swapped contact details
Purchased an accredited / audited / approved / list from an authorised list provider
Exhibited or presented and people have given you business cards in order to gain a report / have a chance of winning a prize
Then you following appropriate protocol and should be able to e mail these people

If you have 'acquired' a list by 'alternative or unknown' means then you need to be careful, as potentially there are some serious issues

If someone receives an unsolicited e mail from you then potentially they can report that as spam. If you send a campaign and get a high percentage level of spam complaints potentially your account can e suspended
A list that isn't regularly cleaned will provide a higher bounce rate(bounces can be either hard or soft either way it means that the email was unable to be delivered). If your bounce rate is above a certain percentage then again your account may be suspended

If you have purchased a list, we would always suggest that you go through a process of telemarketing to clean the list

Call the contact and identify the name and correct (specific) e mail address i.e. phil@companyx.com rather than sales@companyx.com
Send a personal e mail to confirm the email address and confirm your company details
Start your e mail campaign as soon as possible as the longer you leave the greater the chance that the list will go out of date again
Content Rich E Mails For A Successful Campaign
Developing Content That Will Engage With Your Customers
What type of content should you use as part of your email campaign? This is a question we often get asked by clients. The issue of long or short copy, plain text or html, include images or text only etc
For E Mail marketing The Right Subject Line Can Make The Difference Between Deleted or Opened
1. E mail strategy
As with all sales and marketing activities having a clear strategy is essential. Before you even contemplate an e mail campaign the following questions should be answered
Who are you communicating with?

Communicating with customers requires a completely different approach than communicating to prospects / targets

What do you want to communicate?

Sounds simple, but a key challenges is what do you want to communicate. If your message is simply going to be 'Buy My Stuff' then you may well end up with very low sales conversions

What do you want them to do?

Do we want them to click on a link to read more
Send them to an information video
Read the whole article that is laid before them
etc
We need to have a clear idea of what we expect / hope the customer will do so that we can design the e mail to facilitate this

When do we want them to do it?

One of the beauties of e mail is that in the majority of cases it provides an almost instantaneous delivery mechanism. With a vast swathe of people having access to their e mails on an immediate basis there is potential for emails to be sent and opened (more on this later) immediately. In fact for some sectors we see the majority of e mails being opened within thirty minutes of being sent.
Unfortunately

Yours will not be the only e mail they receive
The recipient isn't sat there idle just waiting for your e mail to arrive (well certainly in most of the situations we come across)

Therefore the key challenge is identifying when would be the optimum time to send the e mail in order to encourage action

Why will this e mail create an action?

Now an action could take place in any number of ways and for us with e mail campaigns time after time, e mails can generate a positive response even if it isn't the response we expected
One of the biggest challenges is that an e mail is sent but we have know idea what condition the person is in. They may be in a meeting, on holiday , in BUYING mode
So what can we do within the e mail to encourage the recipient to take some action (note that action may be simply to click on a link!!)

How can e mail help in the sales communication process

E mail should be considered as part of the communication process. Therefore would you achieve improved conversion rates if direct mail, sales calls, dedicated web landing pages etc were integrated into the process.
2. A great subject line is critical
E mail is an incredibly popular form of B2B and B2C communication, being fast and cheap results in millions upon millions of e mails being sent everyday.
Just think about your e mail inbox, do the following non technical classifications apply to you?
Really useful e mail – will file it for when I have more time
Great content – I must open it and take action now
SPAM – (on this point make sure your IT provider has installed effective anti spam software)
Content that you hadn't requested but might be of use
Content that's been sent to you that you don't want to read
Stuff that you get that you can  tell just from the subject line that it needs deleting
With so many e mails arriving in your in box we typically make decisions on the action we will take very quickly. The subject of the e mail along with who sent it will have a major impact on whether the e mail will be subjected to an instant delete.
Think about the two scenarios
E mail scenario 1: From: Someone you know very well   Subject: This revolutionary new software could help you gain more sales
E mail scenario 2: From: Someone you have never heard from or who is completely new to you    Subject: This revolutionary new software could help you gain more sales
I think most business people, would open e mail 1 (if only from a speculative basis), whereas I think most people would delete email 2 within an instant. This highlights one of the challenges if you are looking to use e mail marketing as a mechanism for opening relationships with new prospects.
If you are using e mail for these purposes think about you could improve this process.
3: Create Content That Will Encourage Action
When creating e mail content the following points should be considered.
Long or Short content

Long content can be great if the people you are sending the e mail to are unlikely to click on any link (this quite often occurs in weekly information bulletins within memberships associations
Short content can be ideal when you want the reader to click on a story for more information. When they click on an image, Read More Link, Call To Action button (etc) , they are directed to a specific landing page on the website. On this page is additional content specific to the story that provides the reader with a wealth of information that allows them to have a content rich experience. Importantly on this webpage you have total control of the format and additional messages you subject the recipient too.

Image or text only

An image relevant to the story line should have a positive impact on opening rates. On product specific emails we have found a definite correlation between having an image and higher opening rates . Note by images I refer to good quality images.
If as part of the content for an e mail a low res / out of focus / image is attached do you think that will encourage a click regardless of the relevance.
The same applies to clip art within an e mail.

Frequency and consistency

In the majority of B2B cases you cant expect to send a single e mail to a prospect and expect them to purchase
Therefore you will need to develop a series of articles / content that hopefully over a period of time will encourage a potential customer to gain trust in your companies credibility
There is no magic formula for e mail frequency, it very much depends on the industry, sales complexity and state of the relationship. So in some circumstances weekly e mails could be appropriate. In other cases daily e mails may be suitable (especially where you are communicating with existing customers – think of Amazon).
The general rule of thumb though is that if you think its too frequent and starting to feel like spam and intrusive it us, but take into account if you are sending your prospects

Content that is of value
Content that is informative without being too salesy
Content that is helping them over come problems
Content that they wouldn't previously have known about
The potential is that your prospects will look forward to receiving e mails from you (subscribe to Seth Godin if you want to check this out)