Website Marketing Services
In today's digital age, having a website is crucial for businesses of all sizes. However, simply having a website is not enough to guarantee success. In order to stand out from the competition and attract visitors, businesses need to employ effective website marketing services.
Website marketing services provide businesses with the tools and expertise needed to optimize their website and increase online visibility. These services can include search engine optimization (SEO), pay-per-click (PPC) advertising, social media marketing, content marketing, email marketing, and more.
In this article, we will explore the various website marketing services available and how they can benefit businesses. We will also discuss the importance of having a well-designed and user-friendly website, as well as the role of analytics in measuring the success of website marketing efforts.
Whether you are a small business owner looking to establish an online presence or a large corporation seeking to improve your digital marketing strategy, this article will provide valuable insights into the world of website marketing services.
Types of Website Marketing Services
If you are looking for your website to get found and then convert visitors into enquiries your website marketing requires a serious commitment. Companies small and big often outsource some or all of their digital marketing efforts to agencies because they lack the internal resources to run effective multichannel campaigns. So what type of website marketing services are available and what would benefit your business?
Here are some examples of what might be provided by a website marketing agency:
Search Engine Optimisation (SEO)
Google and other search engines such as Bing & Yahoo are constantly updating their algorithms that identify which webpages are most relevant to keyword phrases and various other site factors. Marketing agencies maintain an updated working knowledge of SEO best practices to ensure their clients comply with the latest standards and methodologies.
Content Marketing ( More than just writing a blog)
It's simple to hire someone to write a few hundred words of blog copy, but professional marketing agencies will do so much more. Marketing Agencies like Blue Dolphin conduct market and subject matter research, develop high quality written and visual content that meets all Google criteria. Promoting and optimising web content and updating assets as needed.
Email Marketing
Though many aspects of email marketing campaigns can be automated with the right technology, someone still needs to write and format engaging content. Marketing Agencies can help businesses develop and implement end-to-end email campaigns based around unique campaign objectives.
Core email activities they will be able to assist with are
Building and managing your email list – making sure that contacts on your list are managed and meet GDPR criteria
Ensuring that emails are sent out on a regular basis. We have seen numerous examples where a company produce and email newsletter with the best intentions and send out a great first email, but never get to producing edition 2!!
Making sure that the content is relevant and useful to the target customer and that the email joins up with all the other marketing collateral
Pay Per Click Ad Campaigns
Marketing agencies can help businesses create PPC campaigns with eye-catching headlines and text. Consultants can fully manage bidding strategies to maximize the reach and ROI of every campaign.
Want to pick up the phone and speak to us about your Website project?

Call us on:
01733 361729
mail:
solutions@bdolphin.co.uk
Website Marketing Services – Content and Online Marketing
Content marketing and website marketing go hand in hand.
Once you've attracted readers through your promotional efforts, you need something for them to engage with. After all, if users come to your site only to find a few paragraphs of sales messages, they're likely to bounce.
However, when relevant users come to your site and find useful information, they'll not only stick around to read it, but they will also be more likely to take an action, such as signing up for a newsletter or making an enquiry.
Content Development and Publication Requires a Strategic, Considered Approach
The content you publish on your site needs to be highly relevant to your readers' needs. According to the Google guidelines great content should help users, be created by an expert, be trustworthy, be updated regularly and be posted on an authoritative site.
Content also needs to be visually interesting and easy to scan / review. Indeed, there are so many factors to contend with that website owners need to take a scientific approach to content development and submission.
According to research by Ahrefs over 90% of online content receives no organic traffic from Google search. Therefore it should be obvious why a strategic almost scientific approach is necessary to attract people to your site.
The best marketers who complete content marketing consider many things when approaching every piece of content, including:
Who is the target audience:

Who will get the most use out of the content? Is it for someone with little subject knowledge, at the start of their buying journey etc
What are their pain points? Do they need an immediate solution, is their problem causing them continuous issues, is this an intermittent problem where there is no immediate urgency
Where are they in the buying process? Are they in research mode, or if they find a suitable solution will they buy immediately
What content formats do they prefer? Would video be better than a written report, what about an infographic or a blog post
Will they respond to social media marketing channels or would email or SMS be best?

Commercial action / objectives: What conversion action should readers take? Are we looking for a click, download, enquiry, call or even an order. Its important that we can measure the impact of every piece of content?
Keywords: Does the content use language that users actually search for? For example Hi Tip Buckets and High Tip Buckets get completely different search results. Do pages competing for similar keywords offer greater depth and breadth of subject matter expertise? For example "conveyor systems design" compared to "conveyor system belts"
Tone and branding: Does the content match the brand values?
Visuals: Does the imagery and typography reflect the brand? Does it align with the written content? Using stock shot imagery might be detrimental.
In addition to these considerations, content marketers also think strategically about which platforms to publish content to, what social channels to promote that content on, the best time of day to publish content and much more.
Your website is probably the most important and powerful marketing tool you have. With plenty of care and strategic thinking, it can become your biggest source of business growth.
Common content marketing problems
1. The Company First Ideation Approach:
This approach is where the company writes exclusively about topics and ideas important to the business that are supportive of their services and products. These articles are absent of keywords and mostly absent of topic.
This company writes on topics that are directly tied to their products and corporate belief systems. Oftentimes there is little scientific methodology to identifying what's important to the target audience.
Additionally blog creation is usually met with protracted timelines and creative stifling. In short, when content finally gets created, it's unresearched, bland and company-centric.
Observation: Beware the brand police. There is certainly a place for maintaining consistency in messaging and ensuring messages are pointed in the right direction, but it has no place in content marketing. You may be perfectly on-brand and "safe" with your content, but you're going to be on-brand and safe all by your lonesome, because nobody wants to read your content. (Because you created it for yourself).
2. Pseudo Scientific Approach:
This is where you identify "keyword targets." Usually this means having been through the process of conducting lightweight keyword research. This is where keywords with high search volumes are identified. It is suggested that these keywords are used in blog posts to increase the "keyword density" of your website for your targeted keywords.
Observation: This level of keyword research is meaningless, and the theory of "keyword density" is antiquated. High-volume keywords usually correlate with high organic difficulty scores (unlikelihood of ranking anywhere meaningful) and low conversion intent (likelihood the searcher wants to buy something). In simplistic terms, using a keyword over and over in blog posts serves only to ruin the flow of the article for the reader and does nothing for your keyword rankings.
3. A Better Approach:
When choosing subjects to write about, marketing strategists consider interest (monthly search volume) and the likelihood of ranking (organic difficulty scores). Knowing that every blog post should stand on its own and rank for the keyword being targeted.
Working to a content calendar of blog posts that fit 3 criteria. They are relevant to your audience, thought-provoking and, most importantly, are supported by metrics that suggest your content will rank somewhere meaningful and drive sustained traffic well into the future.
Observation: The metrics and approach are sound but there is a missing crucial step in getting content to rank. The above strategy will produce occasional results, but not predictable results.
Gaining Predictable Content Marketing Results:
Quality content is not subjective, as most people think. Google's algorithm is just that: an algorithm that can be observed and measured.
This is where most clients go wrong: (referring back to scenario 1, "The company first ideation approach"), assuming the language their prospects use, assuming what's important to them and assuming what quality means.
What happens is that business talk about their company messaging and ideals to much.
Ranking for content, is simpler:
What does your audience care about (metrics)?
How likely will you rank for a keyword (metrics)?
How in-depth should your content be (metrics)?
In-depth?
Yes, that's a metric. When you choose a keyword you want to rank for, you will see that the top 20 existing results on Google all discuss a variety of topics in their content. Google wants to reward the website that contains the most comprehensive content for the keyword in question.
Say you've selected a set of keywords with monthly search volume, reasonable organic difficulty scores and relevance to your brand. Now you need to know how to write about that keyword.
A strategist that truly knows what he or she is doing will evaluate all the major topics discussed by the top 20 ranking websites for that keyword. The resulting list will be a blueprint for creating the most comprehensive piece of content for that keyword.
This framework will result in your brand creating the "highest quality" piece of content in the eyes of Google. Depth and breadth = quality.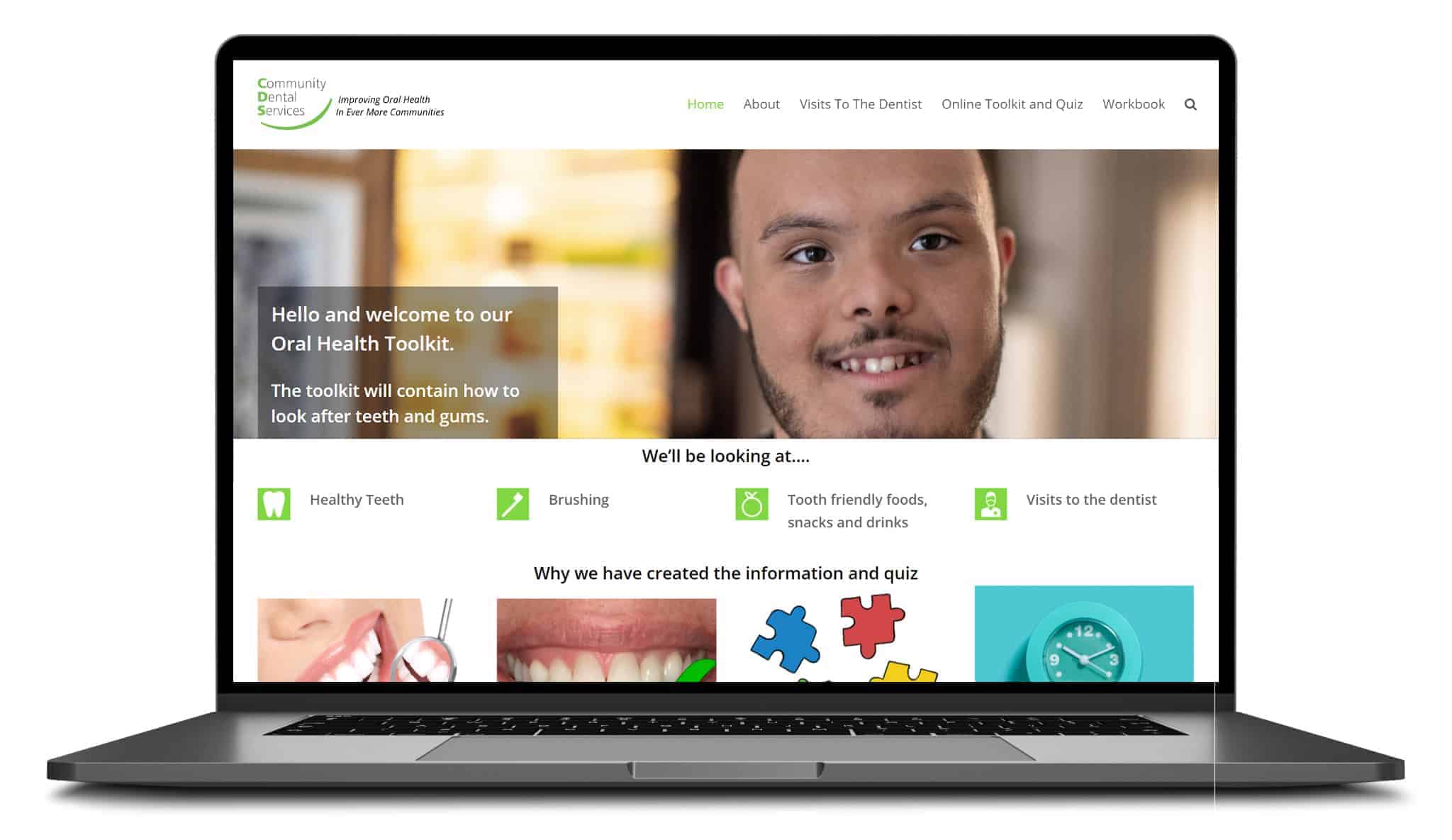 Marketing Agency or Web Developer – who is better to create your website
Who you select to develop your website may be one of the most important decisions you make. Below we consider whether it is better to use a web developer or marketing agency.
Ifs your current website outdated, underperforming, or doesn't have the functionality that you need to achieve your business goals? Then it's time to create a new website.
Experts recommend that you update your website design every few years to stay on top of changes in your business and the latest trends. And, it is also important to make sure that the user experience is a positive one.
Unless you have an in-house development web development team, you're going to need to outsource the work.
So, who do you hire to handle such an important project?
You have two main options…Web Developers or Marketing Agencies
But, before you can determine which option is best for your web design, it is important to determine the reason for your website.
Once you know what kind of website you need, here are some of the key differentiators between web developers and marketing agencies to help you figure out which ones work best for you.
What is your websites purpose?
Different types of websites have different purposes. So, the first thing you need to do is figure out what you want your website to accomplish. Some of the most typical purposes include:
Informational – These websites tell potential customers or visitors what your business does, where it's located, its hours, how to contact you and other basic information. They may also convey specific, helpful information to readers, such as "How to's", "Tips and Tricks", "Fixes and Repairs", guidance, support information, and instructions. These sites are fast and easy to construct and usually only involve a couple of pages
Educational – These websites are often used for research and references. Examples of these types of sites include Wikipedia and WebMD. These sites tend to be very expansive and serve to act as an encyclopaedia that contains information on all branches of knowledge.
Entertaining – These websites contain entertaining information for their visitors. Examples include online magazines, gossip oriented websites, celebrity news, sports coverage, movies, and humorous websites. These websites are designed to be easy to navigate, often updated in order to keep users coming back and use dynamic content, such as videos, podcasts, and slideshows.
ECommerce – These websites are designed to sell products to users. There are many important elements that go into building a successful ecommerce…fast loading speed, attractive and dynamic product pages, easy purchasing process, easy checkout process, proper payment options, and remarketing to past users.
Lead Generating – These websites are designed to simply capture personal information about potential customers. The sites incorporate a process of attracting and converting visitors and prospects who have already expressed an interest in your business into customers. They use downloadable content, landing pages and forms as part of their process.
Web Developers
Web developers are usually experts in web programming, and they can build a website for your business based on the specs you provide them.
They will provide you with a site that's highly organized on the back end and fully functioning on the front end. Using a skilled developer reduces the chances of coding errors and lowers the chances of your website breaking.
However, web developers most often aren't marketers.
Most web developers are very good at coding and building out a website, but very few have strong design skills or can create effective messaging.
That is why they will expect you to produce the content and messaging that's going on your website. If you aren't prepared to do this, you could run into problems. Not to mention that it will make you feel like you are doing all the work.
In addition, they aren't focused on what happens after they finish your site or whether you meet your marketing goals…that will be up to you.
What you end up with is a website that functions well, but typically, is company-centric. This is what developers see other companies do, so they assume it's industry standard.
Here are cases where you want to choose a web developer:
You work in a marketing department that already has a strategy completely built out, with content ready to go, and you just need the technical help to put it together well.
You want an informational site that is straight forward, such as Wikipedia
You need an ecommerce site or entertainment site
You don't need strategic messaging on your site. such as ecommerce sites and entertainment sites
Marketing Agencies
Most digital marketing agencies offer website design and messaging, focusing on how your website will perform after it is complete.
One of the main reasons to choose a marketing agency for your website build is that they will take the time to learn your business before working on your project.
Marketing agencies will typically partner with you to help you design a customer-centric website that drives your right message to potential clients.
A professional marketeer will tend to look at things from a holistic perspective, spending a lot of time in the strategy and design phases to make sure all of the elements support each other and work together to support your business goals.
Rather than building a website that's all about your company, good marketing agencies are focused on messaging correct that resonates with your ideal customer. They know that this approach most often puts you ahead of competitors.
What you end up with is a website that educates prospective customers about your products or services, so they can decide if it's the right solution to their problems.
Here are cases where you want to choose a marketing agency:
You need help with your marketing strategy and want to build a website that drives real business results
The sale of your product requires some education of the client
You want to move towards being data-focused and providing customers with a great online experience
Website Marketing Services Summary
We understand that the digital marketing activities can appear complicated, but at Blue Dolphin we keep it simple. As a business in order to succeed online, the way your business presents itself on the Internet is critical.
At Blue Dolphin we create integrated marketing campaigns to deliver tangible results that help your business growth.
From the initial "discovery" consultations, competitor research, strategic analysis all the way through to campaign developments, our digital marketing solutions are designed to work with a strategy that is tailored specifically to your business.
From on-site and off-site optimisation, through to link and content strategies everything we do is built around your Key Performance Indicators with the aim of improving your performance within your sector. A tailored long-term SEO strategy from our expert team of specialists ensures that your business gets the ranking and website traffic it deserves. Improved visibility, consistent branding and extensive outreaching provide Google love, giving you the digital edge you need.
Over the last twenty plus years we have operated with an uncompromising moral and ethical standing at all times We understand that we're not just marketing your service or your products, but we are marketing and building a relationship with you too.
Our aim is never to overwhelm you with technical jargon and industry-specific terms.
In conclusion, website marketing services are essential for any business looking to establish a strong online presence and reach their target audience. Whether through search engine optimisation, pay-per-click advertising, social media marketing, content marketing or email marketing, there are a wide variety of options available
These help you generate website traffic, improve visibility and increase conversions. Additionally, web analytics and A/B testing can help you to better understand your audience and optimize your website and marketing efforts for maximum impact. With a comprehensive website marketing strategy in place, you can gain a competitive edge in your industry and achieve your business goals. Whether you are starting out or looking to expand, website marketing services can help you to build a strong online presence and drive success for your business.
If you would like to know more about website marketing services contact Andrew Goode MBA, MSc, FCIM Click here to arrange a call
Other articles linked with websites and marketing that may provide additional insight. Designing a website for use on a mobile, the fundamentals of website design, the issue of caching on a website, the benefit of maintenance and support on a WordPress site and all about a marketing consultancy
If you are looking at generating online saes as part of an ecommerce strategy the following information may be of use. Combine with this boring but important information on what's required to remain website compliant