Legal Considerations Impacting Digital
Over the last few months, as digital marketing takes a more important role within businesses I have noticed more "non professional marketers" becoming involved. Two key areas that have legal considerations have become more common place. In this article I thought it was worthwhile sharing. By far and away the most common comments have related to intellectual property, and there have been some very worrying comments
Intellectual Property Marketing Legal Considerations
We have noticed that companies are sometimes using or considering using other peoples copyright material such as Photographs, Artwork, Video Footage or Music without getting permission or obtaining a license to do so.
Most images present on google are not FREE to use. Taking a random image generated from a Google search and using it on your own branding is not allowed unless you get permission from the authorised owner before integrating it with your own work. The same rules apply to artwork, music and video clips, depending on how you want to use them, you should gain consent first.
It is important to note that modifying the content of others does not get over copyright issues. potentially you can end up in deeper trouble if the image owner takes issue with you changing their material without consent
Some Super Simple IP Actions To Avoid Legal Issues
Use your own original imagery.

If you need pictures for your website, commission and pay a professional photographer to take  pictures for you that you. You will then own the images and be free to use them on the web / in print
Now with lock down – getting a photographer on site has been more challenging, so the point below becomes relevant

Purchase licensed photographs

Now I would always recommend getting your own imagery, but when that isn't an option purchasing stock photography is a fallback. Some of the major image libraries have put together some very cost effective packages that allow you to buy a bundle of quality images that you can then use on your website
Note you need to read the licensing conditions and terms and conditions carefully. I.e. you might be buying an image that is for editorial usage only

Make use of Creative Commons material that allows free public use

Platforms such as Unsplash feature some great photographs. while it is not necessary by law, it is appreciated if you give credit to the original author / photographer

If you work with third parties that provide the marketing content for you, make sure that they are following the above points
Privacy Is Important
Now I don't want to stir up a hornets nest, so I will keep this at privacy 101 level. Irrespective of whether your business pages collect personal information or not, it is sensible to include a privacy page to fend off any potential litigation
If you are sending out emails or encouraging people to visit your website then it makes sense to have a policy which
Explains what information you are collecting
How you will store, protect, and utilise the information captured
Your privacy policy should be dated and include instructions for opting out of data collection – for more information check out GDPR and ico.org.uk. This is complex for example if you plan to send marketing material through a variety of approaches ( email, SMS, direct mail, etc) then you need to get the clients permission for each
Some pointers to keeping private
Ideally consult a lawyer who will draft a privacy policy based upon your specific business / website in compliance with the regions in which you operate
Alternatively there are privacy policy generators available for free on the web
Have a separate policy for "cookies" that you are using to track visitors behaviour as they navigate through your website
Make sure that you have the appropriate cybersecurity measures in place and inform customers that you are securing their information

Information collected should be stored on a reputable and reliable platform
Use SSL encryption so that your website appears as HTTPS and features a secure padlock
Make sure that strict protocols are applied to website passwords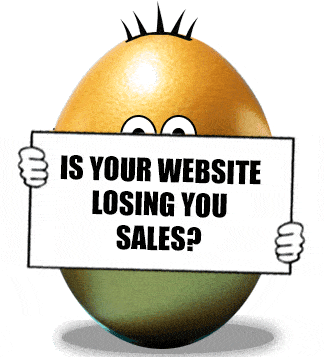 FREE Website Performance Check
Speed plays an important part in website performance how well does yours perform on desktop and mobile?
Is your site mobile responsive if not how many customers are you losing?
Is your site HTTPS?
With GDPR in place is your site legally compliant?
Find out about loads more website performance issues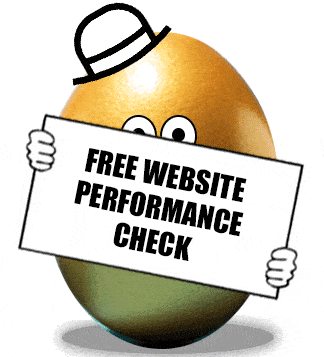 Legal Considerations Impacting Digital Marketers
There are several legal considerations that impact UK websites. Some of the most important ones include:
Data protection: UK websites must comply with the General Data Protection Regulation (GDPR) and the Data Protection Act 2018. This includes obtaining consent from users to collect and process their personal data and taking appropriate measures to protect that data.
Intellectual property: Websites must respect intellectual property rights, such as trademarks, copyrights, and patents. They should ensure that they have the necessary permissions to use any images, logos, or other content on their website.
E-commerce regulations: If the website sells goods or services online, it must comply with consumer protection regulations, such as the Consumer Contracts Regulations 2013 and the Consumer Rights Act 2015. This includes providing clear information about pricing, delivery times, and returns policies.
Accessibility: Websites must be accessible to all users, including those with disabilities. This means ensuring that the website is designed with accessibility in mind, such as using alt text for images and providing captions for videos.
Cookies: Websites must comply with the Privacy and Electronic Communications Regulations 2003 when using cookies. This includes obtaining consent from users before storing or accessing cookies on their devices.
Defamation: Websites must ensure that they do not publish any defamatory content, which could harm the reputation of an individual or company. This includes ensuring that any user-generated content is moderated and removed if necessary.
Cybersecurity: Websites must take appropriate measures to protect against cyber threats, such as hacking and malware attacks. This includes using secure passwords, encrypting sensitive data, and regularly updating software.
UK websites must comply with a range of legal requirements to ensure that they protect their users' privacy and security, respect intellectual property rights, and provide a positive user experience.
Legal considerations impacting email campaigns
In the UK, email campaigns are subject to various legal considerations to ensure compliance with data protection and privacy laws. Here are some key legal considerations that impact email campaigns:
General Data Protection Regulation (GDPR): The GDPR sets out strict rules for the processing of personal data. It applies to all organisations that collect, store, or process personal data of individuals in the European Union (EU), including the UK. Email addresses are considered personal data, and therefore, you must comply with the GDPR when conducting email campaigns.
Consent: Under the GDPR, you generally need to obtain the explicit and freely given consent of individuals before sending them marketing emails. Consent should be obtained through a clear affirmative action and should be specific, informed, and unambiguous. Pre-ticked boxes or inactivity are not considered valid forms of consent.
Privacy and Electronic Communications Regulations (PECR): PECR supplement the GDPR specifically regarding electronic communications. It includes rules on direct marketing by electronic means, including email marketing. PECR requires that you have obtained the recipient's prior consent, with some exceptions for existing customer relationships.
Opt-out and Unsubscribe: Every marketing email you send must include a clear and simple way for recipients to opt out or unsubscribe from further communications. You should honour opt-out requests promptly and ensure the process is easy for recipients.
Identification and Contact Information: Your emails should clearly identify your organisation as the sender and provide contact information. This includes your business name, physical address, and valid contact details.
Data Security: You must take appropriate measures to protect the personal data you collect and store. This includes implementing security safeguards to prevent unauthorised access, loss, or disclosure of the data.
Data Transfers: If you transfer personal data outside the UK or the EU, you need to ensure that appropriate safeguards are in place, such as using standard contractual clauses or relying on adequacy decisions.
It is important to note that this information is not exhaustive, and legal requirements may change over time. It is recommended to seek legal advice or consult the Information Commissioner's Office (ICO) in the UK for the most up-to-date and accurate guidance on email marketing compliance
Note: I must make it clear I am not a legal expert, just a practicing and professional marketer of 30 years, who has been through the traditional marketing elements that are required to operate within a pre defined set of legal boundaries. For professional website design information click here
I would always recommend that ultimately you talk to and take guidance from experts within Intellectual Property and Law. For more information and marketing news click here to contact Andrew Goode an experienced and qualified marketing professional click here