What If You Improved Your Business By 10%
In this article we look at how making improvements as part of the business development process can significantly improve the profitability of a business.
The starting point to business growth is the number of "quality / relevant sales leads " that you can obtain. The next stage is how good you are at converting leads into paying customers. Now for some trans actional businesses this may occur within minutes of contact, for other more consultative sales a lead may take years to convert.
Number of leads x Conversion Rate % = Number of Customers
So What If You Improved Your Business By 10%
Number of leads x Conversion Rate % = Number of Customers
Number of Customers x Number of Transactions = Total Sales
Total Sales x Average Sales Value = Revenue
Revenue x Margin = Profits
So lets look at an example company with the pre-improvement numbers
Number of leads ( 100) x Conversion Rate (25%) = Number of Customers (25)
Number of Customers (25) x Number of Transactions (2) = Total Sales (50)
Total Sales (50) x Average Sales Value (2,000) = Revenue (100,000)
Revenue (100,000) x Margin (25%) = Profits £25,000
What if we can make 10% improvements throughout the process
Number of leads ( 100 becomes 110) x Conversion Rate (25% becomes 27.5%) = Number of Customers (25 becomes 30)
Number of Customers (25 becomes 30) x Number of Transactions (2 becomes 2.2) = Total Sales (50 becomes 66)
Total Sales (50 becomes 66) x Average Sales Value (2,000 becomes 2,200) = Revenue (100,000 becomes 145,200)
Revenue (145,200) x Margin (25 becomes 27.5%) = Profits £39,930
Improving Your Business By 10%
What can you do to increase the number of quality leads. Could it be that you simply need to be more proactive or do you need to try something new like adwords
How can you you improve your conversion rate. Improved proposals, proactive follow up, incentive to encourage purchase
What would facilitate additional sales to a customer, can you offer service, maintenance upgrades etc
Would it be possible to increase the average sales value by adding high value low cost extras
Can you decrease operational costs to allow for a margin improvement
Want To Improve Your Business By 10%
For more information on business development improvements click here. To contact Andrew Goode and experienced and professional business development click here
The word Ideas is a great acronym to help in product development
Inspiration
Design
Evolution
Adding Value
Success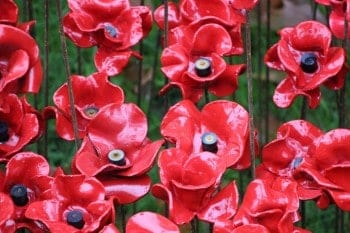 Inspiration – what can inspire you to create a product / service
Are there some customer misconceptions
Is there currently a limited market penetration
Are there opportunities to own / become the voice of the issue
Do they do things differently outside of the UK
Are there unrelated experts or specialists who have ideas that could be combined
If we listen to customers / users what will they say
etc
Design – how can it be improved / enhanced
How can it be packaged
How do other industries or sectors do things
What opportunities to do things differently
How should it be positioned kitsch and cute or stylish and sophisticated
Evolution – whats the development
Can the way the product is taken to market be changed
How will the range develop
What is it that customers don't like that can be modified over time
Is there a need for taster sessions or trial packs to encourage take up
Adding value
What activities are low cost but high perceived value
How can the proposition be made more attractive
What can be done to reduce the risk to the customer to try
Can educating the customer help illustrate the added value
Success – what does it look like
What are the numbers / measures / KPI's that we should evaluate
What are our objectives / targets
Case Study of IDEAS based on ICHIBAN development of Sushi and how they gained 42% UK Market Share
The IDEAS approach as applied by Karen Green Commercial Director of Ichiban, as they looked to grow and develop the sale of Sushi in the UK
Inspiration
The Ichiban team and main customers buyers went on a fact finding trip to Japan
Spoke to experts within the sector
Gained feedback from the American market  (classically ahead of the UK market)
Conducted customer research on likes / dislikes and importantly listened to customers
Design
The Japanese approach to sushi segmented / gifted
Looking at exclusive quality chocolates these were delicate products that didn't move in the pack
Used the packaging design team for well know market leading chocolate company
Developed a unique "Pagoda" shaped package
Evolution
Took a fusion of flavours e.g. Chicken Tikka sushi (see Asian Style Chicken & Duck)
Instead of the black stuff often associated with Sushi developed coloured flavoured wraps
Developed taster packs as a mechanism to develop trials / new customers
Added Value
Bamboo equivalent packaging with grass – that met UK requirements
Created the ultimate fish sushi pack
Success
Gained 42% of market share
Increased market penetration to 10% ( a massive increase when it is considered that Poultry 75% and Toilet Rolls 98%)
Winner of industry awards
Whilst you are doing a great job and offering a great service your business is not in issue
Using IDEAS To Generate New Products
For more information on marketing and sales developments click here. To talk to an innovation expert click here
FREE Website Performance Check
Speed plays an important part in website performance how well does yours perform on desktop and mobile?
Is your site mobile responsive if not how many customers are you losing?
Is your site HTTPS?
With GDPR in place is your site legally compliant?
Find out about loads more website performance issues