Tips For Building A Great Website
Whatever your B2B  business, having a great website is fundamental. Whether you are a conveyor system manufacturer, a silicone distributor, a self storage facility, a meeting room provider or any other type of SME business, a great website is essential for your company's success. In this comprehensive article we look at website design tips.
As a marketing and digital strategist who has worked with my team on building & marketing over one hundred business websites.  We know what it takes to create great business websites that engage with customers and serve a business purpose.
If you are looking to make your current site more effective, or have a new website developed, the following website design tips will help our business website compete effectively in the online marketplace.
Other articles that you may find beneficial include Web Marketing Benefits, Website Marketing Planning and the Top 5 Small Business Website Marketing Tips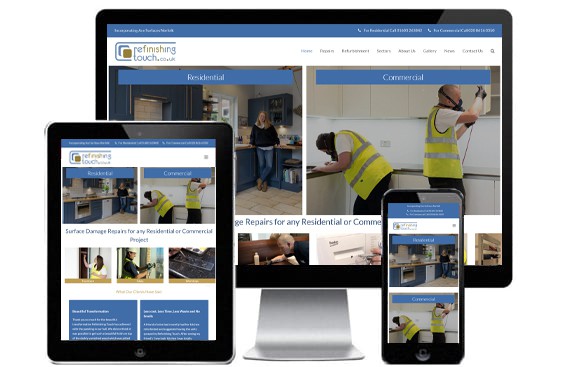 1. Domain name selection is important
Your domain name, i.e. your website address www.bdolphin.co.uk , is often the first point of entry to your site. As they say you don't get a second chance to make a first impression and its important that it makes a good impression. For search engine optimization (SEO) as well as usability purposes.
If you are looking for an optimal domain name the following tips may help :
Keep the domain as short as possible. Its amazing how difficult it can be to communicate a domain name ( or equivalent email address) over the telephone. The shorter the domain, the easier it is to remember and type correctly.

Some examples where they got the domain right

www.diy.com – which is the domain for B&Q
www.theaa.co.uk – for the Automobile Association
www.amazon.co.uk – for a book seller !! (more on this below)

Make the domain easy to spell. Try not to use extremely esoteric words, made up, or slang words.

Using Latin or some weird and wonderful foreign term may seem like a good idea, but in my experience will create immediate pain and will need changing after a short period of time.

Use the proper domain extension. If you are predominantly trading in the UK always try to make it a .co.uk domain name (as opposed to .net, .co, .pro etc.) The main exception to this would be where it would be more appropriate ( you are allowed )to use a .gov, .edu, or .org extension
Where possible avoid numbers and hyphens. One of the problems that businesses have had in recent times is that the ideal domain name they want ( which fits the above criteria has been taken). This then leads to being offered "hyphen" versions for example www.silicone-solutions.co.uk. Additionally within your industry if someone types in the non hyphen variant, they may well go to a competitors website.
Will the domain cope with future growth. Having a domain name www.pinkmugs.co.uk may be absolutely perfect whilst your business only manufactures / supplies pink mugs. But what if your company looks to expand its product / service range. A great example is Amazon.com which is a much broader website address than BooksOnline.com. This allows Amazon to sell pretty a very wide range of consumer and business products compared to the original purpose of book sales
Make the domain memorable. This is where it can be very difficult. There are so many websites in existence, finding a new domain that matches your ideal profile can be challenging. Add to this so many domains have been speculatively purchased, the domain you might want could cost thousands as opposed to pounds.  Try and have a website name that is relevant, catchy and memorable.
Research the domain name. Google it to see if a similar website address already exists online. Use one of the domain registration sites to see if it is available to be purchased.
Money, Money, Money. Establish if you can purchase your desired website address at a reasonable price expect to pay around £10 ish for a .co.uk. As mentioned earlier, since many domain names are already taken (even if the are not live) you will need to be buy from the current owner and these can cost significantly more
Branding Takes Time and Budget. When we think of electronic devices "Apple" or task management systems "Monday" both are catchy names. There is no correlation between the names and the products. These have now become common industry brands,  but they were very expensive to brand, and and have taken time and effort to make the brands recognisable.
Your URL should be SEO-friendly. When appropriate, try to come up with an SEO-friendly website address that includes keywords and geo-location; for example, "www.webdesignpeterborough.co.uk."
2. Prominently display a clear description of what your business does and your telephone number
Now I know this may sound slightly strange and obscure, but let me show you a couple of headline product descriptions
"We combine consulting expertise and our propriety digital platform to help businesses achieve quantifiable cost benefits"
"Creating the bandwidth for projects to work"
"Leveraging capabilities for improved performance"
It is important to let people know what you do right away so they don't feel confused when they visit your website.
Ways to achieve this are to make sure the introductory text blurb near the top of the page clearly describes who you are and what you do. The approach here is to make sure that this easily understandable by a new visitor. Banner images should be relevant visual representations of your services.
The About Us page should have more detailed in depth information ( assuming that people get this far as with the mentioned headlines you would click straight off the site) . Make sure both your main and footer navigation menus have "About Us" page links easily accessible.
Make sure that your telephone number is easily visible and clickable. We would always suggest that the telephone number is displayed on every page
at the top right corner
within the footer
on the Contact page
That way a visitor hasn't got to click to other pages in order to contact you
3. Implement the best content management system i.e. WordPress
A content management system (CMS) is a software program or application that is used to create and manage digital content. There are many CMS systems available and we will cover the main players
A good CMS will help you to easily add content to your site, maintain your site, without to much technical knowledge to use it. Different CMS systems are used for different reasons, such as user-friendliness, extensibility, and budget. You should choose a CMS that is designed for your unique needs; .
The following are some popular content management systems with descriptions of their strengths and weaknesses.
WordPress: WordPress is the world's most popular CMS. It has a vast, active support community and many useful plugins to extend the functionality of your site. In this article are some useful facts and figures that show why WordPress is the number one CMS. We normally recommend to clients that WordPress is used to create their websites, due to its flexibility, extensibility and SEO capabilities.
It is important to flag up however, that WordPress's biggest weakness is security—because it is so popular, hackers target it the most. Your WordPress site needs to be regularly maintained and secured so it is not hacked. By ensuring that your sites PHP, theme and plugins are updated you can overcome this issue.
Hackers focus on holes / bugs in outdated plugins, so if you have your site regularly maintained this issue is reduced. It is difficult to secure every single third-party plugin, so keeping your WordPress site secure must be an ongoing commitment. For example we follow various best practices, checking weekly to see if your plugins have been updated, making sure it is a plugin provided in the official WordPress repository, deleting unused plugins immediately, etc.).
39.7% of all websites on the internet powered by WordPress
Drupal: Drupal is another popular CMS. It offers many of the same benefits as WordPress, including flexibility, ease of use, and a large support community. Notably it doesn't have as many plugin or theme options, which makes it less extensible. However as it as far fewer users it is a more secure CMS than WordPress (safer from malicious activity)
For many years, the White House website (Whitehouse.gov) was run with Drupal, but has since switched to WordPress, which it still uses today.
1.4% of all websites on the internet powered by Drupal
Squarespace: Squarespace is an American building and hosting service that you subscribe to monthly or annual basis ( Software as a Service). The "drag and drop" experience makes website and blog creation easy. In a single package you get website design, development, software maintenance, metrics, domain name with annual purchase, SSL security, 24/7 support, and unlimited bandwidth and hosting.
There is a much smaller learning curve with Squarespace than with WordPress, Drupal, and Joomla!, but it doesn't have nearly as many extensibility options. With pre designed templates it is especially suitable for creatives. If you are on a tight budget, need a simple and beautiful site, but cannot afford a website designer, this is a great service for you.
Wix: Wix is very similar to Squarespace, and in our experience is even more user-friendly, with the learning curve to using Wix is even shorter than Squarespace. It offers a monthly, but not annual, subscription. Wix features a drag-and-drop builder—you can freely drag and drop elements anywhere on the page.
Wix has loads of predesigned templates ( more than Squarespace to choose from), but with Wix once you choose a template, you must stick with it or be forced to completely rebuild your site. With Squarespace, you can change your template anytime without having to rebuild the entire site. 
4. Make sure your site looks good
Its important that your website creates a positive impression through its looks and readability that drives results. This can be achieved by implementing the following suggestions:
Use easy-to-read fonts. Obvious but there are numerous examples of sites where the content is "visually" very difficult to read
Use high quality images and graphics

now the product you sell may not be that phot genic, but if you have a quality image that clearly shows what it is that will help your visitor.
out of focus, badly cropped, amateur images shouldn't be used

Make sure your graphics are compressed and optimized for fast loading. Adding a 5mb image to your website is possible but it isn't necessary

Search engines like Google will penalize your ranking if your website is slow, and oversized images will slow down your site.

Research your target audience to see what they want from your site and make it easy for them to accomplish it.

If you have some friendly loyal customers you could ask them to review competitors to tell you what they like / dislike about them

Research the competition to see how they have designed and optimised their websites

Are there similar components that could be implemented on your website.

Stay consistently on brand throughout your website design.

We recently came across a sizeable, professional Corby based company who had 3 versions of the company logo on the home page. With inconsistent branding and styling within the site it made them look unprofessional

Design an intuitive navigation system which allows users to get to the pages they need quickly.

I think the BBC website is a great example of getting the navigation right with clear categories, sub categories and topics

Publish easily accessible contact information.

this was covered in point 3 but it is so important make sure that your telephone number is in the header / footer / as well as the contact page

Incorporate obvious call-to-actions (especially "contact us" buttons).
Create pages that are standard for business websites, such as:

Home
About us
Products / Services
News
Contact us
Legacy pages i.e. Terms of use (the online contract governing how users can use your site) / Privacy policy / Cookie policy
5. Optimize your website for search engines
Search Engine Optimisation (SEO) is a set of practices you apply to your website to ensure search engines index and rank your website appropriately and then show it to search engine users.
Once your website is "crawled" by search engines, it competes with websites that have similar content. Its important to note that this is an ongoing competition. If your competitors update their sites to improve their SEO then this could impact your positioning.
In super simple terms, the better your website design and the better the content is, the higher your site will show up on search engine result pages.
SEO mainly includes the following practices:
Keyword research and implementation
Technical optimisation
Fast loading speed
Being secure and having an SSL certificate installed; this enables your site to show as HTTPS:// as opposed to HTTP://

SSL is the standard security technology that ensures data passed between web servers and browsers remains private

Having a mobile-friendly, responsive website
Existence of high-quality backlinks (links on external websites with related content) that lead to your site
Having genuine positive reviews online either through the search / social media platforms or the paid for Trust schemes
Using internal links throughout your site to keep people clicking and reading – ie click here for a detailed article on the top 19 benefits of SEO
SEO is an extremely important ongoing process that can mean the difference between showing up on the first page of search engine results pages (resulting in large amounts of free traffic to your website) or page ten(resulting in no traffic).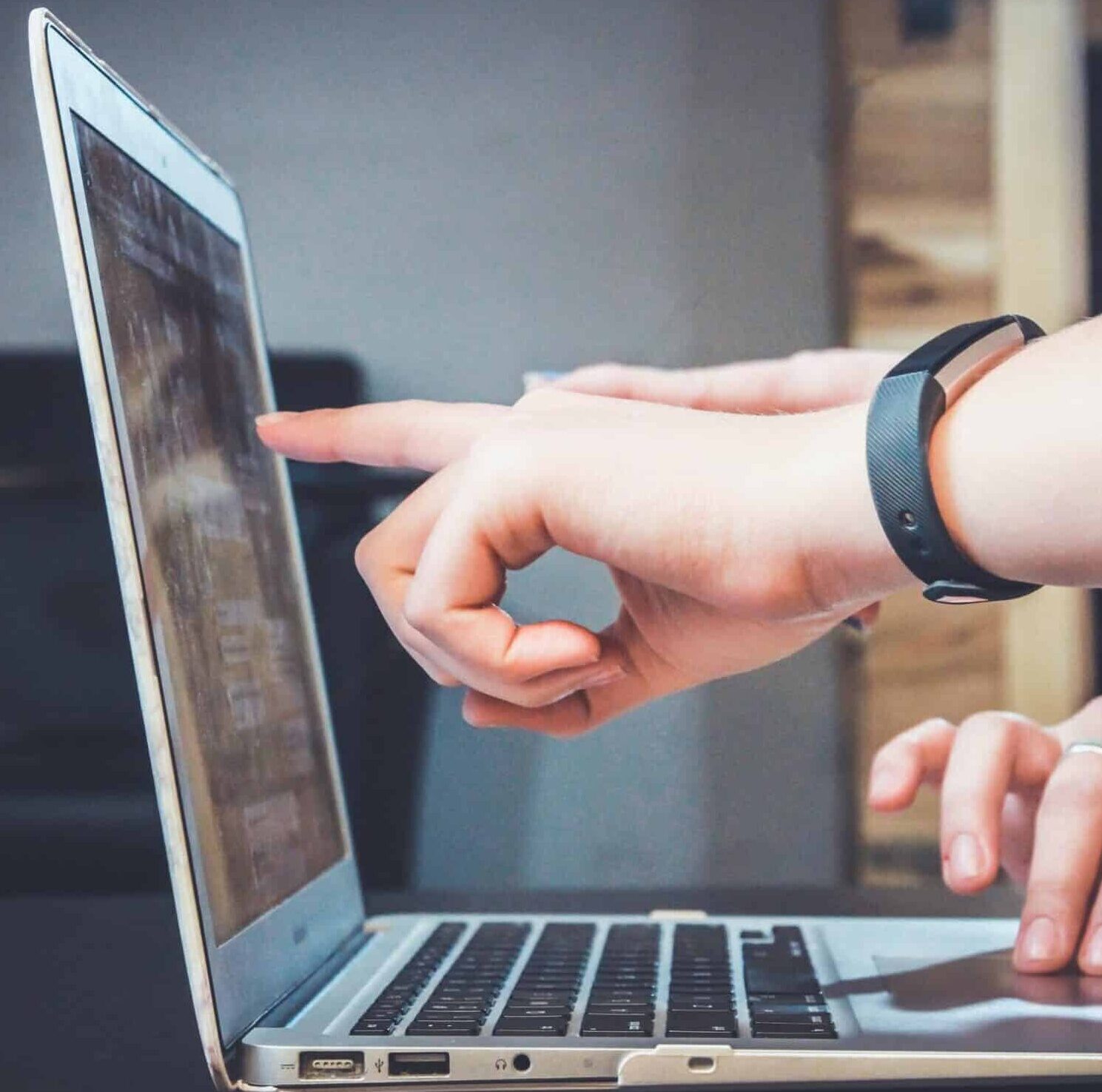 6. Create and publish high quality content regularly
Both content quantity and freshness are important to search engines, in fact with recent Google changes EAT the need for Expertise, Authoritativeness and Trustworthiness have never been more important
It's important that you create a marketing plan that includes a plan to publish high quality articles and/or blog posts on your site and on external sites that link to your site.
If you want to rank highly in search engine results and encourage people to return to your site in the future. Your website will need to be updated with new and relevant content as frequently as possible. This is a movable feast but as a minimum you should be looking for three, five hundred word news posts per week. i.e. a piece of new content every other day as a minimum. From a website design tips perspective this is a must do.
Ensure testimonials from your customers are published on your website. This could be through case studies, a testimonial page or through video testimonials. These are a great way to post fresh, high-quality content on your site that makes your business both current and more attractive.
7. Measure, Analyse, Refine
Installing Google Analytics and Google Search Console (both preferably via Google Tag Manager) gives you access to vital data to help you analyse traffic and site performance. These tools can be used to track the following types of information:
Daily, weekly, and monthly visitors to your site
Number of views on each page of your site
"Bounce rate"—the percentage of users who come to your site and leave after having only viewed one page (Google algorithms give higher rankings to websites that have a low bounce rate, on the theory that visitors are spending more time on the site and find it valuable.)
Average time spent on site by visitors
Keywords that lead users to your site
Crawl errors on your site (errors that the search engines found on your site in crawling its content)
Broken links on the site
Backlinks to your site
Web page download time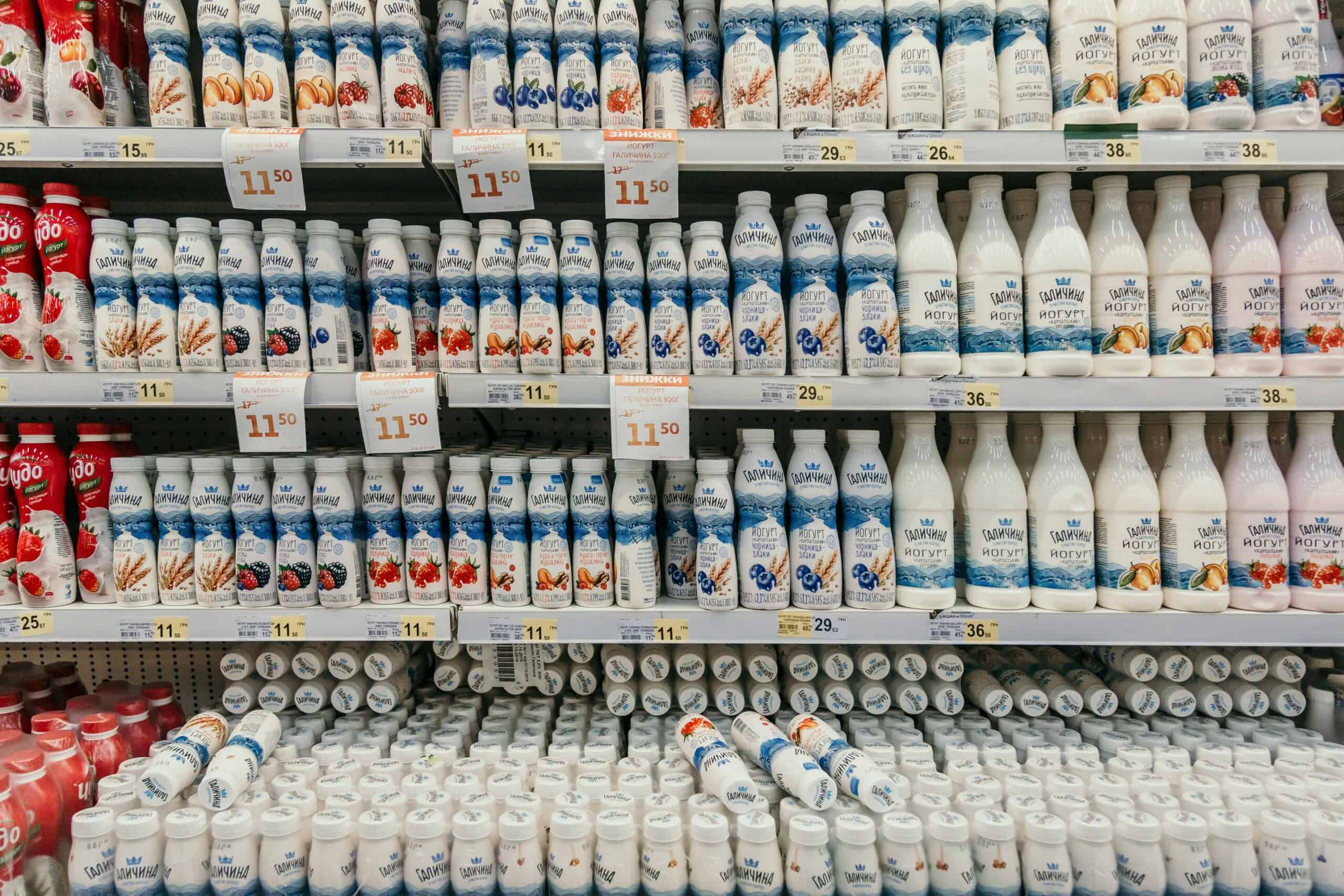 8: Your website needs maintenance and fuelled
A website isn't a piece of collateral that is created and then allowed to grow stale. A successful website that ranks well in search engines, converts and doesn't get hacked, needs to be properly maintained.
Here are some tips to create an ongoing website maintenance and improvement plan:
Use Google Analytics traffic data to learn more about your audience. This way you will be able to see how you can better meet their needs.
Use performance data to optimize and fix warnings and errors.
Ensure Webmaster Tools data is checked at least once a month and have any vital errors cleared.
Make sure all website software is always up to date. PHP / Theme / Plugins
Run security scans so you know your website is clean of malware and hasn't been hacked. Using a professional hosting provider will help with this
Use "split testing" ( sometimes called A/B testing) to see if changes / variations of your website help performance. For example, if you are selling a product, you might have two versions of a particular landing page with different images and wording. A professional site built in WordPress  allows you to easily split test and see what changes effect a higher conversion rate.
Follow our advice about SEO, and continually publish quality content click here for more information
Invite feedback from customers and website users about your website.
Perform continuous checks on your competition to see what they are doing with their online presence. It could be things they are doing could be applied to your website.
Make sure your website is backed up at least once a day and at least 30 days back on a rolling basis.
9. Website hosting – you pays your money, you take your choice
A website hosting provider (or sometimes referred to as a website host) is a company that offers the technology and services necessary for a website to be viewed on the internet.
Your domain name is connected to your hosting provider so that when users visit your website address, they are shown your website that you store on your hosting account.
Hosting services can cost anywhere between "peanuts" and hundreds of pounds per month, depending on the kind of technology and support you choose.
This is a big subject and in a future article I will post some guidelines for choosing a good website hosting plan:
Website Design Tips Summary
Building a great website involves a combination of design, functionality, and user experience. A summary of the top tips to consider when building a website:
Define your goals: Clearly define the purpose and goals of your website. What do you want to achieve? Identifying your target audience and their needs will help you tailor your website accordingly.
Plan your structure: Create a logical and organised website structure. Design a clear navigation menu that is easy to understand and use. Use intuitive labels for your menu items and ensure that visitors can easily find the information they are looking for.
Responsive design: Make sure your website is responsive, meaning it can adapt to different screen sizes and devices. With the increasing use of mobile devices, it is crucial to provide a seamless experience across desktops, tablets, and smartphones.
User-friendly interface: Focus on usability by creating a clean and intuitive interface. Use consistent design elements, clear typography, and appropriate color schemes. Avoid clutter and excessive use of animations or flashy elements that may distract or confuse users.
High-quality content: Content is king. Provide valuable and well-written content that is relevant to your target audience. Use clear and concise language, proofread your text, and ensure proper formatting. Include images, videos, or infographics to enhance the visual appeal.
Fast loading times: Optimise your website for fast loading. Slow-loading websites can lead to high bounce rates. Compress images, minify code, leverage caching techniques, and choose a reliable hosting provider to ensure quick page load times.
SEO optimisation: Implement basic Search Engine Optimisation (SEO) practices to increase your website's visibility on search engines. Use relevant keywords in your content, optimise meta tags, create descriptive URLs, and build high-quality backlinks.
Clear call-to-action (CTA): Guide your visitors to take desired actions on your website by using clear and compelling CTAs. Whether it's making a purchase, subscribing to a newsletter, or filling out a form, make the CTA buttons or links stand out and provide a clear direction.
Mobile optimisation: As mobile usage continues to grow, ensure your website is optimised for mobile devices. Use responsive design principles, test your website on different devices, and consider mobile-specific features such as click-to-call buttons or location-based services if relevant.
Regular updates and maintenance: Keep your website up to date by regularly updating content, checking for broken links, and addressing any technical issues. Monitor website analytics to gain insights into user behavior and make informed improvements.
Building a great website is an ongoing process. Continuously gather user feedback, analyse website performance, and adapt your design and content based on user needs and trends in the industry. If you would like more information on website design tips please call Andrew Goode on 01733 361729 or email solutions@bdolphin.co.uk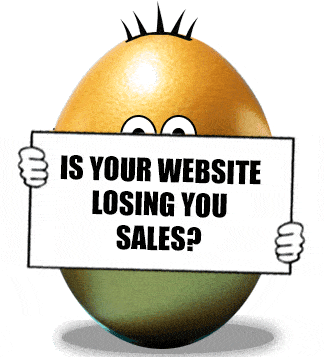 FREE Website Performance Check
Speed plays an important part in website performance how well does yours perform on desktop and mobile?
Is your site mobile responsive if not how many customers are you losing?
Is your site HTTPS?
With GDPR in place is your site legally compliant?
Find out about loads more website performance issues