Peterborough Companies Marketing
Peterborough Companies Marketing But Not Measuring
Listed  below are some of the reasons Peterborough companies marketing activities are not measured
Lack of knowledge and resources: Some companies may not have the necessary knowledge, skills, or resources to measure the impact of their marketing efforts. This could be due to limited budgets, lack of expertise in data analytics or marketing research, or limited access to technology or tools to track and analyse marketing metrics.
Focus on short-term gains: Some companies may be more focused on achieving short-term gains rather than long-term goals. In such cases, they may not see the value in investing in marketing measurement efforts that may take time and resources.
Overreliance on intuition: Some companies may rely on their intuition or gut feeling when it comes to marketing decisions rather than using data and analytics. This can be a risky approach, as it may not accurately reflect customer behaviour or market trends.
Fear of failure: Some companies may be afraid to measure the impact of their marketing efforts because they fear that the results may show that their efforts were not effective. However, failure can be a valuable learning experience and can help companies improve their marketing strategies in the future.
Want to pick up the phone and speak to us about your Website project?

Call us on:
01733 361729
mail:
solutions@bdolphin.co.uk
Use these marketing tactics to help you win "Local" business
While you navigate the turbulent seas of marketing, don't lose sight of one of your most significant audiences: your local market. You may need to use some targeted strategies to reach this audience.
Local marketing differs from other marketing practices, as it leans heavily on building relationships within your neighbourhood or within a certain radius of your business.
What is local marketing?
Local marketing is a type of marketing that specifically targets customers who live within a certain distance of the company's location. This method allows businesses to market goods and services to potential customers who live in a certain city or postcode. Small businesses often overlook this marketing strategy, as many of them take their marketing cues from larger geographic areas.
There are many ways to reach out to local markets. Not every strategy will work for every company, but these marketing tips can guide you.
10 local marketing strategies
Many local marketing strategies involve tailoring some tried-and-true marketing tactics to bring in that local clientele. These ideas can help you start building your own successful local marketing strategy.
1. Know the audience.
The first and most important step in developing any marketing campaign is knowing who your audience is. You should not only know what group the ideal customer belongs to, but also have an idea of the ideal customer's interests and what will appeal to them. You should also find out where your audience is. For example, what websites does your audience spend the most time on?
2. Target the audience.
Now that you know who and where your audience is, you need to reach them. Build your campaigns around the audience's interests. Use the keywords they'll be searching for. Make content for them that explains how your product or service solves a problem the audience has.
3. Get involved in your Peterborough community.
Find local events and participate. Volunteer for a cause in your community, and wear T-shirts with your logo. Donate prizes to competitions and contests that will engage your community and make them want to come back to your company.
4. Take advantage of local directories.
An easy way to drive local traffic is to make sure you show up in local search results. You can do this by listing your company on sites like Google My Business and Yelp.
5. Gather and post testimonials – using local media
People are more likely to post negative reviews than good ones, but when you find positive feedback, share it and post it on other sites. When you have positive interactions with customers, encourage those customers to write and share good reviews.
Don't underestimate the power of local media, especially in a small town. Local newspapers, and media can be highly effective if you're looking to generate more local footfall. Social media can be a great way to connect with an audience in a professional but human way. Use social channels that your local target market is on to answer customer questions and have conversations with your audience.
6. Run local search engine marketing campaigns.
At a direct cost you can use software like Google Ads to create campaigns that drive local traffic both online and in-store. Look into pay-per-click campaigns and other advertising options that can help you optimize your marketing spend and reach the right audience.
Alternatively you can organically optimise your website to capture local organic search.
7. Work on your search engine optimization (SEO).
Search engine optimization, particularly organic SEO, involves creating content and ensuring you have a technically sound website in an effort to reach your customers without (or in addition to) paying for ads.
Organic SEO can be a significant investment that takes months or even years to pay off, but the benefits are immense. This strategy becomes more important as search engines like Google refine their technologies to deliver more relevant results to searchers, including local search results when people look for restaurants, salons, and other services near their current location.
8. Establish yourself as an authority (or more specifically a Local Authority – not a council)
Write blog posts that answer customer questions pertaining to your industry. This not only helps with SEO, but also gives your business credence and helps set you apart from your competitors.
9. Cross-promote with other local businesses.
When done properly, cross-promotion can be a highly effective method of marketing. As the name suggests, it is a mutually beneficial marketing method that involves two or more businesses promoting each other to their customers. This allows each company to gain more customers and boost sales overall. This method offers immediate exposure to a vast array of potential customers with minimal effort.
10. Host or sponsor local events.
Another great method of local promotion is hosting or sponsoring events. Whether you choose a seminar, dance party, banquet, or any other event you feel will attract the demographic you seek, this method is often effective because you are allowing people to have a good time and/or get information.
11. Have a mobile-friendly, optimised website.
Mobile searches are one of the top ways local customers will find and view information about your business. It's also now a key factor in SEO, as more traffic comes from smartphones and other mobile devices than ever before.
If you have not yet optimized your business's website, doing so could work wonders for your local marketing. Those who use mobile search are already in your area and seeking local businesses to patronize. Ensuring your website appears correctly on iPhones and other smartphones could boost your business overnight.
Peterborough  Companies Not Measuring The Effectiveness of Their Marketing Activities!
This survey of Peterborough companies was really disappointing on two points
1.  Companies are spending lots of money and time (which ultimately equates to money) on doing marketing stuff but have absolutely no idea how effective what they are doing is.
Every single company surveyed was doing "marketing stuff" and low and behold the most popular activity was "Social Media". Facebook, Twitter, Linked In and You Tube were the most popular social media formats for companies to waste their efforts on. Only one company was able to identify that the videos they placed in their You Tube account had directly been responsible for sales and they had been able to measure this performance.
2. Most disappointing about the Peterborough companies marketing activities was that they were performed without any strategic marketing plan being in place. Over 90 percent of the companies surveyed had no strategic marketing plan which acted as a structure / guide to the promotional activities they would then implement.
The marketing stuff that they did
was reactionary – if they felt sales were dropping they did whatever they thought was a good idea or a promotional company suggested to them
was often a single activity and not joined up to other sales and marketing activities
completed without insight into their customers segmentation attributes
Without understanding the characteristics, performance and marketing of their competitors. Again the majority of those surveyed had not completed detailed competitor analysis within the last 12 months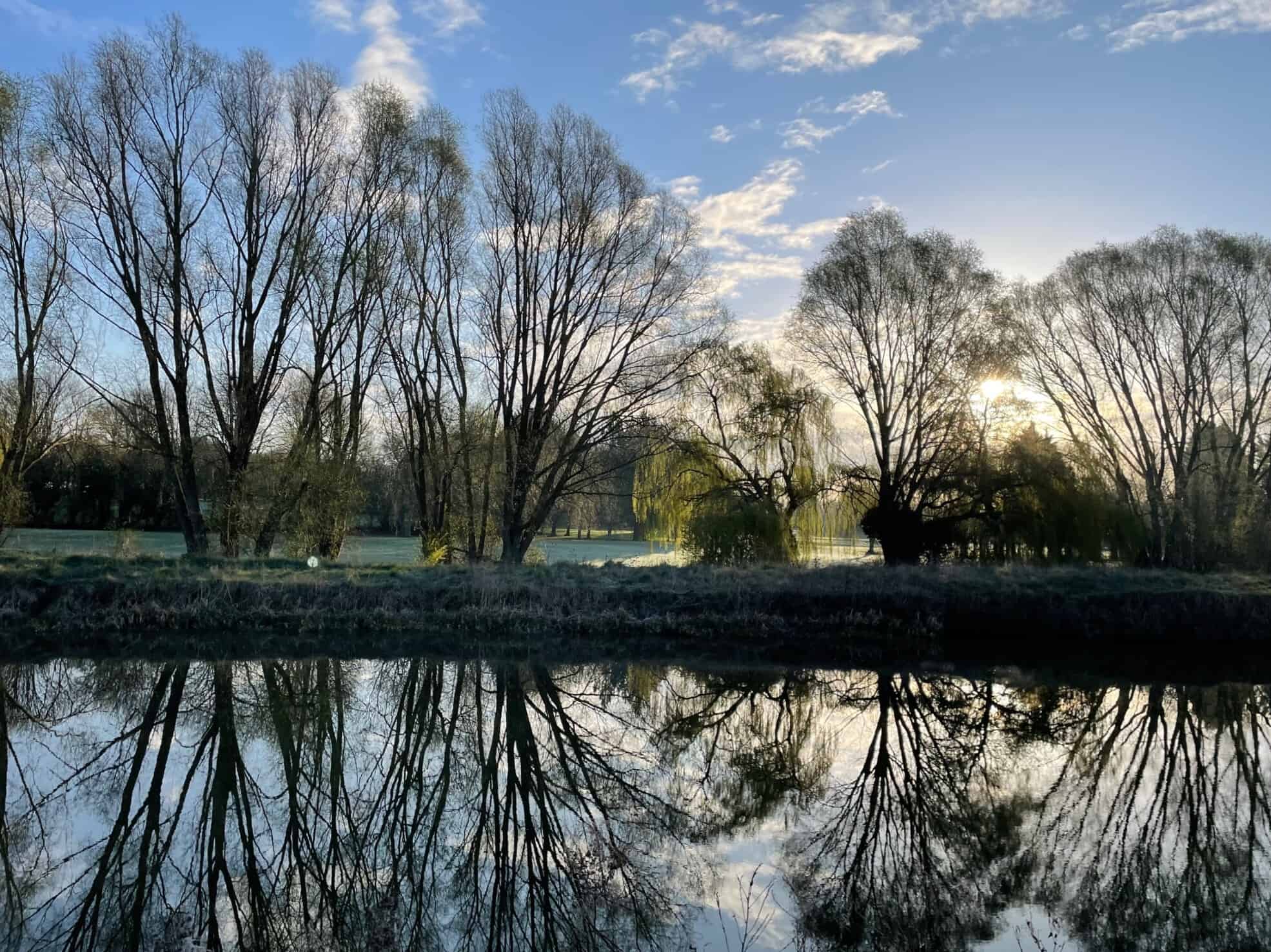 Peterborough Companies Marketing
The most effective marketing strategies for Peterborough companies would depend on various factors, such as their target audience, industry, and marketing budget. However, here are some general marketing strategies that can be effective for companies in Peterborough or any other location:
Content marketing: Companies can create valuable and informative content, such as blog posts, videos, and infographics, that attract and engage their target audience. This can help establish the company as a thought leader in their industry and build trust and credibility with potential customers.
Social media marketing: Social media platforms like Facebook, Instagram, and Twitter provide an opportunity for companies to reach their target audience and engage with them in a more informal and personalized manner. Social media can be used to promote products and services, share content, and interact with customers.
Search engine optimization (SEO): SEO involves optimising a company's website and content to rank higher in search engine results pages (SERPs). This can help increase the visibility and credibility of the company and attract more organic traffic to its website.
Email marketing: Companies can use email marketing to reach out to their target audience directly and promote their products and services. Email marketing can also be used to nurture leads and build relationships with existing customers.
Influencer marketing: Partnering with influencers in Peterborough or other relevant locations can be an effective way to reach a broader audience and build brand awareness. Companies can collaborate with influencers to create content, host events, or offer special promotions to their followers.
Ultimately, the most effective marketing strategies for Peterborough companies would depend on their unique goals, target audience, and budget. A combination of different marketing channels and tactics may be necessary to reach and engage their target audience effectively.
For more news and information on sales and marketing click here.  To contact a marketing and sales professional click here