Marketing Niche Products
If you are a manufacturer or supplier of niche products with a limited target market what marketing approaches will be most effective. In this article we look at a variety of niche UK manufactured products and explore the approaches to marketing niche products.
Customer Issue – Controlling temperature and moisture of grain in remote locations
Product Solution : A Wireless Temperature Monitoring System is designed to allow a wireless lance that contains a temperature sensor, transmit temperature readings to a wireless receiver.
These devices provide a great solution for the temperature monitoring of grain or crops in silos. For larger silos multiple lances are linked to a a central connector
The advantages a Wireless Temperature Monitoring System provides
A wireless temperature monitoring system provides a real time temperature monitoring, recording or logging.
Information can be relayed to operators / managers through a variety of mechanisms
The opportunity for temperature changes are significant through environmental and material changes. It is often necessary to prevent temperature extremes (highs and lows) in areas that are difficult to access or of a remote nature
There are numerous wireless temperature monitoring system available which all have different characteristics

Accuracy – of temperature measurement
Control – the speed of feedback and ability to provide feedback
Range – how far they can transmit
Ease of use

How easy is the device to read. Does it have a large clear display that can be read in both bright and more importantly dark conditions
Can a temperature increase / decrease be easily initiated
Is it possible to stop or prevent accidental changes i.e. by requiring a confirmation code or action before a change is effected

Ease of installation
Reporting attributes
Cost – as in many cases the more that you pay for a unit the higher the quality and better operating performance.

Note: it is important to consider the value of your commodity that you are storing. If you have a high value crop would you really want to rely on a low quality / low cost wireless temperature system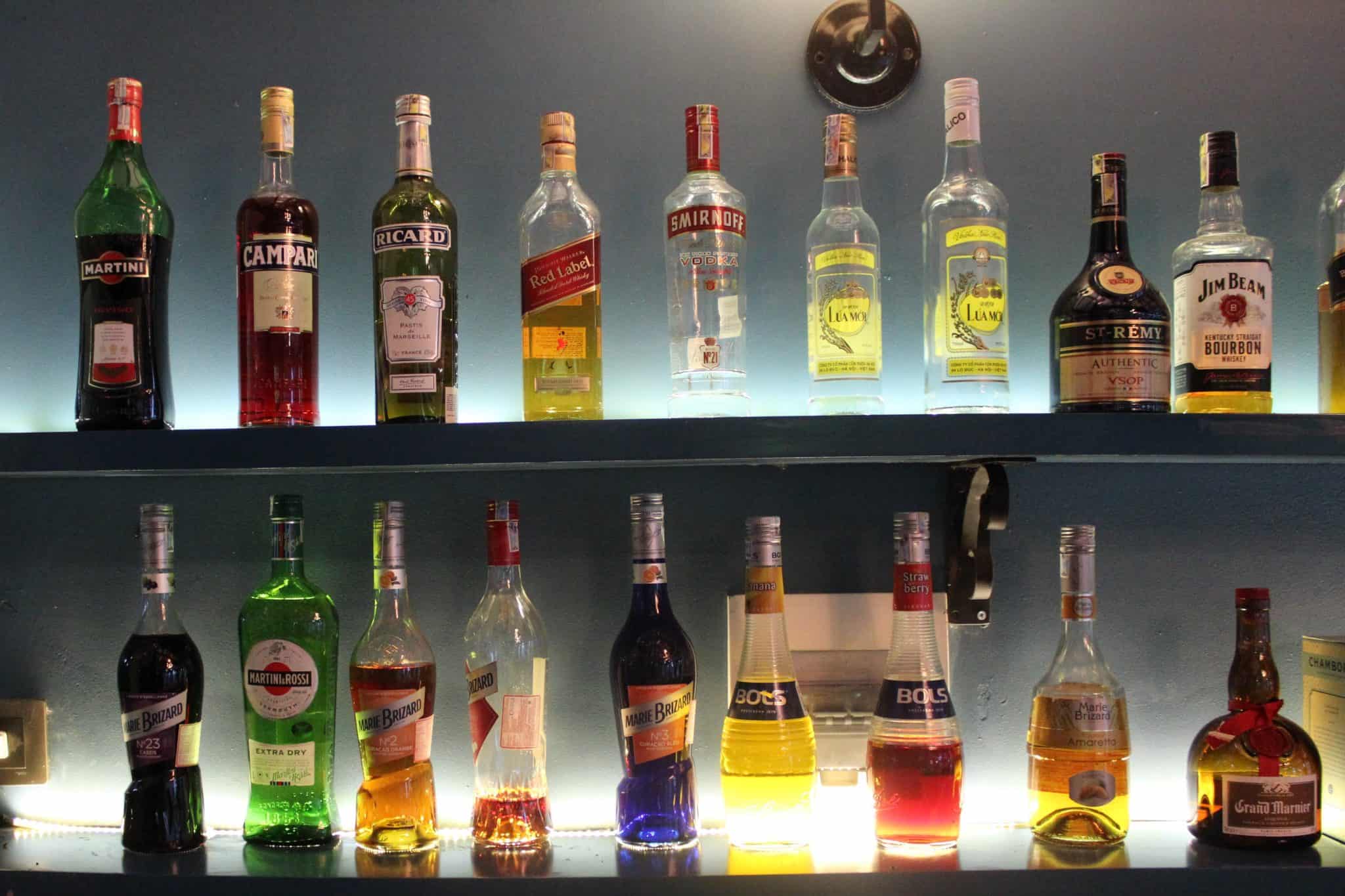 Customer Issue – Controlling slugs on commercial horticultural plots
Slug pellet spreader technology has developed over the few years to meet the needs of the agricultural sector.
With treatment costs increasing and the overall demand to be as efficient (economically and environmentally) and also as effective as possible in completing slug removal in a single pass process.
Therefore the slug pellet dispenser device needs to be designed to direct and dispense the pellets as accurately as possible.
The advantages of an accurate  mechanised Slug Pellet Spreader
It is important to choose a unit that is suitable for mounting directly onto an All Terrain Vehicle (ATV), tractor, grass harrow or cultivation equipment.
A slug pellet distribution device should include a plastic hopper that is

Light, as you will be most likely be frequently moving and manually handling
easy to clean so that you can use the hopper for other substances if required
Is durable and resistant to accidental knocks as it is more than likely that it will get bumped and scraped in operation
Incorporating an easily visible observation area so that the operator can see the level of pellets within the slug pellet spreader. Often a transparent window is used to provide this function.
Crucially a sealed lid should be incorporated to protect the slug pellets from dust and moisture.

The spreader should have a robust steel frame that includes universal mounting plates for easy fitting to the desired vehicle.
Slug Pellet Spreading Standard equipment should include:
Metering slide, vanes and disc made from stainless steel
A high quality reliable, 12 volt electric motor for the disc drive
The ability to quickly and easily adjust the application rate
Ability to increase or decrease the disc speed to in order to control spread width
Adjustable spread vanes for control of the spread balance
For progressive feed to metering outlet an adjustable agitator
2.1 Control box for control of disc speed and instant start/stop of spreading.
Electric Supply 12v / 25a
Customer Issue – Removing soil from Sugar Beet before haulage
If you are a haulier of sugar beet or a sugar beet grower its most likely that you would benefit from a totally reliable Sugar Beet Cleaner Loader that meets your loading needs and the very stringent dirt tare standards imposed by most factories.
If you are looking at purchasing a sugar beet cleaner loader then there are a range of cleaner loaders available that offer the capacity, capability and flexibility to meet your needs.
Typical Sugar Beet Loader Cleaner design criteria
A throughput of 1 to 3 tonnes a minute.
Be designed so that it is suitable for fast and easy set up
Include a powered self-locking elevator.
A variety of axle and wheel configurations to provide the stability and manoeuvrability that you will need on your facility. Where enhanced manoeuvrability is required a steering axle can be fitted to either end.
Hoppers should be manufactured from Heavy gauge steel and be designed so that they can be loaded from 3 sides.
Sugar beet cleaner loaders should be designed with a suitable level of ground clearance and flared chassis design for ease of soil removal, which will allow uninterrupted operation.
Safety features should include electric stop/start function and control for added safety.
Improved reliability can be achieved through using low maintenance air cooled diesel engines that provide suitable torque across a variable speed range.
It is important that the engine you select complies with EU legislation for emissions
If you require uninterrupted use then a large capacity fuel tank will be required.
Sealed rollers should be used on all conveyors and elevators to provide trouble free service and cause minimum damage to beet
A core feature is smooth speed control in hoppers and pick off conveyors. This combined with a system of spiral rollers between the pre cleaner and the final scrubber mechanism. All pressure sprung rollers should be adjustable to avoid (reduce) damage from the stones, clods and trash they displace.
Some models will be more effective on light stoney land and heavy wet conditions.
What makes a great Sugar Beet Cleaner
Simple and effective design providing exceptional visibility inside the machine, allowing the grab rolls, lifter wheels and beyond to be seen
Delivery of clean sugar beets is essential, therefore the storage and processing efficiency of the harvested sugar beet provides the focal point for all processors.
To achieve this a number of key features are required

An adjustable belted chain in the rear scrub of the harvester that can be adjusted to scrub the beets. For additional cleaning the scrub should flex to continually shed surplus mud. With sandy soils and in dry climates fewer wearable parts are preferable and  a rear wheel lifts the sugar beets
Easy access to working components is crucial so therefore protective covers should be easily removable and preferably held in place when opened by gas springs. Having easy access to your controls allows you to set the harvesting operations to the prevailing climatic and soil conditions
Grab rolls that can be easily adjusted to be more or less aggressive, depending on field conditions should be fitted to remove remaining residual dirt or debris from the sugar beet before they are elevated into the tank.
Operating within a dirty and abrasive environment a sugar beet harvester should not feature any complex valves or electronic controls (unless they can be suitably encapsulated and encased)
A large 4.5 ton capacity storage tank that can be controlled from within the tractor cab and then unload the contents in a controlled manner within approximately 30 seconds
Customer Issue – Cleaning of hard to reach public areas
Walk Behind Vacuum Sweeper technology has improved significantly over the years.
Modern units are suitable for collecting paper, grass , leaves, twigs, dust and general debris.
Not all walk behind vacuum sweeper units are equal and in selecting a unit it is important to consider the advantages and disadvantages of various models.
Additionally the introduction of electric (offering a clean and quiet operation) has complicated selection
Walk Behind Vacuum Sweeper Key Features
A front side brush is a crucial component that should come as standard. These brushes allow you to run parallel with a wall or kerb and ensure that all the debris within the edge is pushed out and into the path of the vacuum. Without this there is the chance that you wont sweep right up to the edge, which means that any debris in this position could soon find its way into the floor.
It is important that the side brush can be switched off or disabled as this serves no purpose when you are not near to an edge
The ability to fit an additional hose (sometimes referred to as a "Wander Hose" ) can be incredibly useful. Whilst it may not be used all the while when you have occasion to clean those difficult to reach areas, the wander hose allows easy access
A good quality well designed Walk Behind Vacuum Sweeper will be suitable use on a variety of surfaces including

Tarmac – i.e. road / pathways
Concrete "unfinished" such as in agricultural buildings
Concrete – painted or sealed as in industrial or storage areas
Grass – yes some Walk Vacuum Sweeper technology allows you to vacuum the grass
Customer Issue – Strong, Low cost, fast to erect Agricultural Buildings
If you are looking for a solid and robust agricultural place to store your animals / equipment then steel framed agricultural buildings could provide the solution.
These buildings whilst not having the prowess or style of a Greek temple will certainly be more functional and have a significantly shorter construction period.
If you are looking for a quick, simple, cost effective and robust way to gain additional space then framed agricultural buildings could provide the solution.
Framed agricultural buildings can be used for a variety of applications from commercial storage, to workshops through to commercial sites that need larger undercover areas for any purpose from production activities to housing livestock.
Why choose agricultural buildings that are steel framed?
Speed: The complete process from design, manufacture and erection of Steel framed buildings is incredibly fast. Compared to brick or concrete structures they are typically ready to use in a fraction of the time that these other structures can be built. This makes them a great choice if you have a more urgent need for a robust structure that will be secure and covered.
Flexibility: Steel framed buildings can be designed with a high roof in the centre which makes them ideal for storing large vehicles such as combines or conveyors. If access is important they can be designed to incorporate wide roller shutter doors which can incorporate automatic  opening if required.
Size: Larger Steel framed buildings are typically bespoke constructions so can be designed and manufactured to your exact space and operational needs ensuring you get the best possible steel framed building for your needs.
Low maintenance and Long life: Commercial steel framed buildings are often fully galvanised and some have an extra plastic coating to give a long working life
Customer issue – At What Stage Are Your Buyers
The issue of traffic and search on the internet is a constant discussion point with clients and colleagues. If you have a product or service to provide is anybody searching for it on the web.
If they are searching for it at what point in the buying process are they ?
How do you ensure that your site is found and provides the correct amount of information allowing the purchaser to proceed to the next stage of the transaction.
To showcase this I have used the example of Ayr8 Riding Hat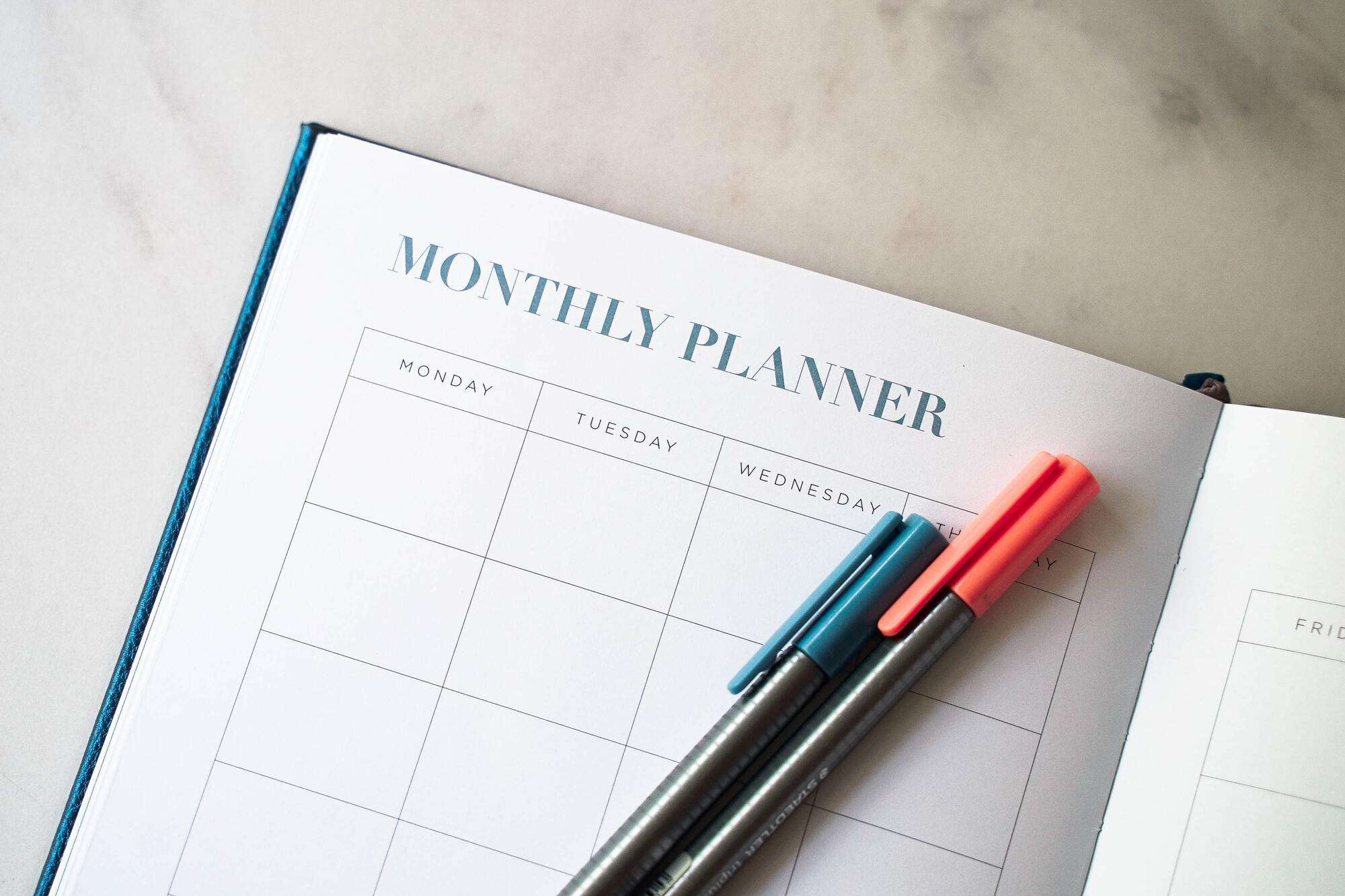 Ayr8 Riding Hat – The importance of the keyword
So lets imagine that you are new to horse riding and from a safety perspective you are looking to purchase a riding hat. What search term would you use in Google
Lets imagine you use the term "Riding hat"
This would make perfect sense from the basis of a first search term attempt. Of course because the term is so broad there are lots of results in this case about 2,570,000 results. So if you get found at this early stage of search there is a high chance that you have no idea of what you are really searching. The options are almost limitless
Information on types of riding hats
Where to buy a riding hat
What riding hat for a specific activity
Recommended riding hats
etc
So whilst it is great to get found early, unless your content matches the need of the searcher it could be you will lose them as soon as they land on your site!
Now fast forward in the process and lets imagine that my research has identified the Ayr8 Riding hat is the one for me.
Ayr8 Riding Hat getting found at the right time
So now I have completed my research and identified what I need the next stage is to be able to identify where I can procure the Ayr8 Riding Hat. The need to get found for this specific search term increases. Now I have a term that exactly matches my search criteria I will use this to see what's available.
Customer Issue – How to get fertiliser exactly where its needed
If only there were Liquid Fertiliser Nozzles that allowed us to accurately spray nutrients on our marketing activities.
These nutrients would be extremely clever like there agricultural equivalent and help the successful marketing elements to grow and perform better offering increased yields.
Whilst these liquid fertiliser nozzles would be being clever enough not to spray nutrients on the "weedy" inefficient marketing activities.
Liquid Fertiliser Nozzles For Your Sales & Marketing
You may be wondering about my marketing analogy and liquid fertiliser nozzles but please bear with me. The agricultural sector has become incredibly scientific and has many years recognised that there isn't a one size fits all approach that can be applied when looking for optimum yields. There are too many variables to contend with
Soil quality
Moisture content
Exposure to the wind
Seed quality
Conditions when sowing
Bugs, insects and infestations
In order to cope with all these variables "experts" are required who are skilled in maximising yields on the crops to be grown. These experts can make tests, analyse, consult with their colleagues and then make suggestions on the crops and importantly the stimulus that they should be given, based upon the conditions upon which the crop is growing. So perhaps some parts of the field need more fertiliser than other areas.
Now lets consider how the majority of companies try and grow their business through marketing. Unfortunately in many cases as opposed to the farmer who gets a specialist in to evaluate how and what they should do. Companies tend to think that they can grow the business through their own marketing. Now this has the effect of meaning that quite often they end using there marketing spend ineffectively and the farming analogy would be
They look at doing the wrong things
They choose the right approach but don't fertilise it correctly
They choose the wrong message and media ( a bit like planting the wrong crop in the wrong field)
Customer issue: To purchase OEM or 3rd party equivalents
This article which is designed to inform and challenge those who are predominantly selling non OEM replacement parts. To demonstrate the issue I have taken the product area of fork lift brackets.
There are many types of forklift brackets from JCB, Caterpillar, Bobcat, Sanderson, Tanco, Quicke, Giro and Manitou Brackets for example.
If you are interested in replacement brackets read more as hopefully this article will help you easily find the correct replacement parts.
Making Product Selection Easier
If you are looking to select replacement Manitou brackets what are the issues that are of importance to you. Lets explore some of the issues
The significance of Made in England. If you were buying a replacement component that was locally manufactured you would expect it to perform as a minimum to the same level as the component it is replacing
Is the bracket a direct replacement or does it provide additional  benefits

Perhaps it fits more easily
Is made of superior materials so will last longer or be more durable

As the replacement product doesn't carry the "branding" of the original manufacturer is an item of com parable quality but at a substantially lower unit cost

Achievable if the unit doesn't have to carry all the administration, marketing and shareholder expectations of a corporate

The issue of warranty of guarantee

The classic issue that if you fit components that are non OEM do you invalidate any manufacturer warranty or guarantee. For components such as forklift brackets which are an item that will legitimately wear.  The consideration for a buyer often boils down to

Do i have confidence that if I fit a bracket from an alternative source it will work correctly and wont end causing damage to other elements of the forklift
Customer Issue – Product Confusion
FB Drop Key provide a great example of how a simple product, can be created into a highly complex purchasing challenge.
How one device can have so many names seems quite incredible, and then how many misinterpretations of the product you can see how bamboozling purchasing a fire brigade drop key can be. 
The challenge when there are multiple variations
A fire brigade drop key is a crucial tool that is used to open security and communal doors where fire brigade access is required either in an emergency or during normal operations. Most Fire Brigade FB Drop key variations can be used to provide access to multi story blocks of apartments or flats where a drop key box has been installed to provide an over ride facility in the case of an emergency or when access is required into the block.
As well as being used by the fire brigade this key is also widely used by council workers, maintenance contractors, locksmiths, other emergency services and postal workers, where once they have used this key to gain access, they can then perform their duties in the block. Importantly this key doesn't allow access to any of the individual apartments or flats in the block.
Some of the FB Drop Key variations include
Premium quality versions that are high quality and strength and typically machined from brass, making them highly durable, very strong and corrosion resistant
Those made from Grade 304 Stainless Steel which are a very Robust and strong version of this product
Cheap low quality alloy versions that may be of very dubious quality and unlikely to work if additional force is required
Versions that feature a lift access key attachment.