4 ways to increase traffic to your website
You might have the best website ever, but if no-one is visiting it, then what's the point? Getting the right kind of visitors (traffic) to your site, and potential customers to view your product or service and capabilities. In this article we look at 4 ways to increase traffic to your website.
Many companies are disappointed when they work hard to create a quality website, but then find that they don't get the volumes of traffic they hoped for each month. This doesn't necessarily mean that the content isn't good enough, or your design isn't right – it might mean that you need to carry out additional steps to drive new traffic to your site.
In this article, we will look at 4 ways to increase traffic to your website and generate new leads for your business.
1: Produce Engaging, Authoritative, Unique Content
In order to drive more traffic to your website, you need producing engaging content that will benefit your audience. Research your target customer personas and identify what content resonates with them.
Try to cater your content specifically to their interests and needs – producing informative content that will advise the on topics relevant to them. This will definitely encourage more people to look at your website, and do so much more closely.
Content that covers the questions that they ask has the greatest potential of being clicked / read for example
How to …
What makes a great…
How do I …
Why should you…
Top Tips to ..
The benefits of ….
2: Harness the power of E-mail
E-mail marketing is such a powerful tool, in fact, for many businesses, this should be their go-to marketing strategy for generating sales. If you are consistently sending out relevant and engaging email content to your mail list, this will lead to a great source of website traffic. The email should contain a summary of the article, with the recipient being able to read the complete content by clicking a link and then being sent to the complete article on the website. Emails help you stay in touch with your customers, by letting them know what you are working on, any special offers and what is coming up. By emailing your subscribers regularly ( without bombarding or spamming) , it's a good way to keep your company / brand at the forefront of their mind.
Some top email marketing tips
Use catchy email subject headlines
Use an email delivery system like Mailchimp / Mailerlite that allows you to create styled emails and measure their performance
Don't use Outlook etc to send a bcc to multiple contacts
Try to keep your emails short & sweet
Always have a link to your website!
3: Make sure your website is optimised to be found on Google
We find that many companies have a website built that looks good from a visual perspective but don't spend the time / budget to have the site optimised for search. This activity can  take as long as a site build so that is often why companies don't have this work completed. When pages are created there are a number of elements that should be completed, these include making sure that
Meta Tag
Title tag
Headings H2, H3
Alt Text
Body copy
etc are applied correctly to every page ad post
Internal and External links
Additionally the health of your website will have an impact on how well your site can be found. Website health issues will impact on your ability to rank and get found. Issues such as broken links, duplicate meta descriptions , no alt text etc will all impact. Over time as more content is added to your website there are always opportunities for errors to occur. If you would like a free website health check please contact solutions@bdolphin.co.uk
4: Get involved with social media
Social media "Facebook, LinkedIn, Twitter etc are common marketing tactics nowadays. It is important to identify which platform could be your best source of traffic and most relevant to your target customers.
If your company produces good content – it' not impossible to go viral and reach a tremendous amount of new potential customers. To do this most effectively, focus on posting consistently and creating a community around you page – and link the content back to your website or blog.
Give your followers a call to action- such as 'visit our website for more information' or 'sign up on our website' which prompts more people to visit your site.
The ultimate goal for many businesses with a website is to get more website traffic? Depending on the sector that your business operates in it can feel like an impossible task. Increasing your website traffic is possible if you follow a consistent strategy and use the most effective marketing techniques.
As a business, you must be committed to pushing out high-quality content, with the knowledge that over time, this will help to increase your flow of website traffic. Stay focused on creating great content and work hard to add links back to your website. As with all marketing there are no quick fixes or silver bullets and the wondrous claims of getting you to rank #1 in Google should be taken with a pinch of salt.
Increase traffic to your website SEO FAQ's
The Most Common Mistake People Make With SEO?
The most common mistake in SEO is that people believe what they're told about SEO from someone who doesn't actually know how it works. The SEO world is full of misinformation and skulduggery, you may well have received an overseas email from wewillgetyoutonumber1@gmail.com. Lets look at four questions we commonly get asked
1. Do Search Engines Prefer WordPress Sites?
WordPress is the most popular content management system and there aren't any signs of that changing. So does Google favour sites built on the WordPress platform?
Having used WordPress for over 12 years. We believe WordPress is a better solution over a homegrown website for SEO purposes in most cases for many reasons. The core reason is that WordPress embraces features that are good for organic search. With countless plugins you can enhance it further.
WordPress's themes and plugins work together to make websites professional, user-friendly, and attractive.
On WordPress, it's super easy to edit your website's permalink
When you use WordPress, you can get a plugin such as Yoast SEO. This plugin allows you to add metadata to all your posts in minutes
WordPress allows you to "create alternative text" for each image you use. This means you can plug in your keywords as image descriptions that'll be noticed by search engine crawlers.
WordPress themes are already optimized for mobile users
On WordPress, you can create customized social media buttons for your blog so it's easier for readers to share your content.
It is important to bear in mind, though, WordPress is not a perfect solution for SEO you need to know what you are doing. However, Google is committed to working with the platform to improve its websites for search engines and users.
That said, does Google somehow give WordPress sites a boost in the search results? It depends on how you look at it. The reason why WordPress sites may tend to rank better is due to WordPress's SEO-friendliness.
2. Do Backlinks from Sites You Own Count Towards SEO?
So you have a bunch of sites, and you think that a link from Site A to Site B will be an easy way to boost SEO between your web properties. Generally speaking, this is not a strategy to count on.
In many cases, Google will know that a set of websites is managed by the same owner. Practically speaking, Google might expect one website to link to other websites under the same owner, for example, when there are different brands under a parent company and each brand is linked to in the main navigation of the parent company website.
If Google understands that sister company or groups brands are interlinked, then links from one website to another will not hold a lot of weight.
3. What's More Important – Optimising Old Webpages or Creating New Ones?
With content being a main focus of SEO, it is easy to fall into the trap of creating new content and forgetting about the old. A good SEO strategy will spend about half the time updating old pages and half the time creating new pages. Maintaining your content is the key to a quality, relevant website.
The content on your website can remain relevant for years to come. Pages that have been published for some time have presumably built up links and visibility. That creates a lot of page value. That means those pages can still show up in the search results for the queries your target audience is using today.
Freshness is generally less of a concern for Page Quality rating. "Dated" pages can have high Page Quality ratings."
To find out more about increasing website traffic Click Here. To find out more about business development services click here
Technical ways to increase traffic to your website – Summary
There are several technical ways to increase traffic to your website. These methods focus on optimising your website's technical aspects to improve its visibility and performance. Here are some technical ways to increase traffic:
Website Performance Optimisation: Ensure your website loads quickly and performs well across different devices. Optimising images, minifying CSS and JavaScript files, leveraging browser caching, and using content delivery networks (CDNs) can significantly improve page load times.
Mobile-Friendly Design: With the increasing use of mobile devices, it's crucial to have a responsive website design that adapts to different screen sizes. This improves the user experience and helps your website rank better in mobile search results.
On-Page SEO: Optimise your website's on-page elements for search engines. This includes optimising meta tags (title tags, meta descriptions), using relevant keywords in your content, and structuring your website with proper headings (H1, H2, etc.) and URLs.
XML Sitemap: Create and submit an XML sitemap to search engines. This file helps search engines understand the structure and content of your website, making it easier for them to crawl and index your pages.
URL Structure: Use clean, descriptive, and search engine-friendly URLs for your web pages. Avoid using complex query strings or parameters in your URLs.
Schema Markup: Implement structured data markup, such as Schema.org, to provide additional context and information about your website's content to search engines. This can enhance the visibility and appearance of your website in search engine results pages (SERPs).
Internal Linking: Create a logical internal linking structure within your website. Linking relevant pages together helps search engines discover and understand the relationship between different pages on your site. It also improves user navigation and encourages users to explore more content.
SSL Certificate: Install an SSL certificate to enable secure HTTPS connections on your website. This not only encrypts sensitive information but also improves your website's credibility and search engine rankings.
AMP (Accelerated Mobile Pages): Implement AMP to create lightweight, fast-loading versions of your web pages specifically optimized for mobile devices. AMP pages often receive preferential treatment in mobile search results.
Website Analytics: Set up a robust website analytics tool, such as Google Analytics, to track and analyse your website's performance. It provides valuable insights into visitor behavior, traffic sources, and conversion metrics, helping you make data-driven decisions to optimize your website further.
By implementing these technical optimisations, you can enhance your website's visibility, user experience, and overall performance, leading to increased traffic and engagement.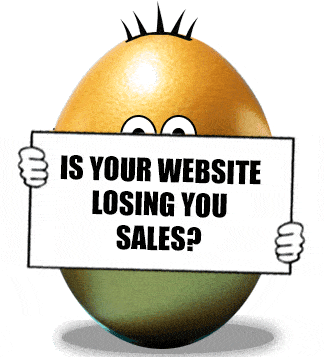 FREE Website Performance Check
Speed plays an important part in website performance how well does yours perform on desktop and mobile?
Is your site mobile responsive if not how many customers are you losing?
Is your site HTTPS?
With GDPR in place is your site legally compliant?
Find out about loads more website performance issues