Rationale
Wrightfield are a specialist engineering company based in Suffolk, with over 25 years experience within the food manufacturing industry. Their primary focus is the design, manufacture and installation of food conveyor systems and solutions.
The old website was both difficult to update and was missing a significant amount of  product and technical information.  As a supplier to the UK's major food processors the website didn't come close to reflecting these capabilities.
Customers ranging from those who have a detailed in depth knowledge about the wide range of conveyor types and there capabilities. To those who have very limited knowledge other than knowing that they need to move items efficiently and without damage from A to B. This might require elevation / de elevation, going around corners, creating holding spaces and merging / demerging.
With all these elements it was crucial that the site provided a simple and clear User Experience and allowed the visitor to get to the information the needed as quickly as possible. For those with a technical bias, detailed and lengthy content was required t be displayed.
The scoping activities and assistance in producing content really helped the site build. I have been involved in many web site projects and this was the easiest which must go down to the Blue Dolphin team.
Stuart Riches  – General Manager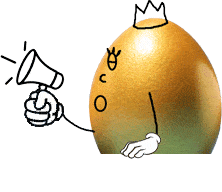 Project Specification
Design and build WordPress website
Content creation and addition to site
Creation of optimised contenet
Integration of contact forms and pop up on exit
Design of 8 page brochure and specialist tech spec sheets
For more information on SEO optimised web development click here or for information on the importance of SEO 
Key Benefits
Innovative slider mechanism provided improved site navigation
On site data capture and lead generation
High impact imagery clearly communicated products and sectors
Simple content management system allows Wrightfield to easily change and add new  information
Responsive design allowed site to look good across multiple devices