Rationale
Powered by Mean Green Lithium Energy Modules, the electric mowers offer all day mowing with extreme power and quiet operation. With available horsepower exceeding most commercial petrol and diesel mowers in their classes and maximum torque from the start, Mean Green Mowers prove that commercial electric mowers can be powerful.
Our previous website had some technical and visual issues and wasn't fit for purpose. It wasn't Https, it displayed very poorly on both mobile and desktop and importantly was very difficult for us to update or add to in house. Blue Dolphin conducted a detailed analysis of its performance and clearly demonstrated where the site was failing and how that could impact business.

The team at Blue Dolphin worked very well with the Mean Green Team and completed the site redesign and build within 2 weeks. We were really pleased with the responsive and creative approach by Blue Dolphin along with their technical capabilities. We would have no hesitation in recommending them to companies who need  a professional website help and want to be communicated with in a jargon free none BS way.
Guy Overton – Director Mean Green Mowers and Overton (UK) Ltd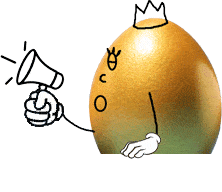 Project Specification
Design and build WordPress website
Improve the way products appeared on the page
Improve the calls to action especially book a demo
Site speed improvement  to minimise site load time
Improve organic on page SEO
Key Benefits
Improved site navigation – allowing visitors to easily see category, subcategory and product options. So getting to key information within 3 clicks
Site displays brilliantly on both mobile and desktop
Easy to track enquiries for specific models. Gravity forms set up for each product category
Really simple content management system allows Mean Green staff to easily change and add new information
Videos easily displayed and accessible
For more information on responsive and optimised WordPress website design click here