Rationale
Wrightfield are a specialist engineering company based in Suffolk, with over 25 years experience within the food manufacturing industry. Their primary focus is the design, manufacture and installation of food conveyor systems and solutions.
The old website was both difficult to update and was missing a significant amount of  product and technical information.  As a supplier to the UK's major food processors the website didn't come close to reflecting these capabilities.
Customers ranging from those who have a detailed in depth knowledge about the wide range of conveyor types and there capabilities. To those who have very limited knowledge other than knowing that they need to move items efficiently and without damage from A to B. This might require elevation / de elevation, going around corners, creating holding spaces and merging / demerging.
With all these elements it was crucial that the site provided a simple and clear User Experience and allowed the visitor to get to the information the needed as quickly as possible. For those with a technical bias, detailed and lengthy content was required t be displayed.
The scoping activities and assistance in producing content really helped the site build. I have been involved in many web site projects and this was the easiest which must go down to the Blue Dolphin team.
Stuart Riches  – General Manager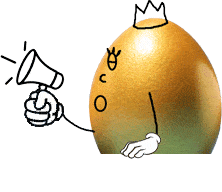 Project Specification
Design and build WordPress website
Content creation and addition to site
Creation of optimised contenet
Integration of contact forms and pop up on exit
Design of 8 page brochure and specialist tech spec sheets
For more information on SEO optimised web development click here or for information on the importance of SEO 
Key Benefits
Innovative slider mechanism provided improved site navigation
On site data capture and lead generation
High impact imagery clearly communicated products and sectors
Simple content management system allows Wrightfield to easily change and add new  information
Responsive design allowed site to look good across multiple devices
As a manufacturing company, you provide valuable products and services to a variety of industries and customers. Your website is a crucial tool for reaching and engaging with those customers, as well as showcasing your capabilities and expertise. Here are some tips to help optimize your website content for maximum impact:
Clearly communicate your value proposition: Explain what sets your company apart from the competition, such as unique products, advanced technology, or exceptional customer service. Highlight your strengths and the benefits that customers can expect when working with you.
Showcase your products: Provide detailed information about your products, including specifications, features, and benefits. Use high-quality images and videos to give visitors a visual understanding of your offerings.
Highlight your expertise: Share your company's history, experience, and credentials to demonstrate your expertise in the manufacturing industry. Feature testimonials and case studies from satisfied customers to reinforce your credibility.
Make it easy to contact you: Include a clear and prominent "Contact Us" page with all the necessary information, such as phone numbers, email addresses, and a contact form. Make sure it's simple for visitors to get in touch and receive a prompt response.
Keep it up-to-date: Regularly update your website with new information, such as product launches, awards, or industry news. This will help keep your site relevant and fresh, and show that your company is active and engaged.
By following these tips, you can create a website that effectively communicates your value, showcases your products and expertise, and makes it easy for customers to get in touch. This can help drive traffic, generate leads, and ultimately grow your business.
Data capture forms on a website are important for several reasons:
Lead generation: Forms are a valuable tool for capturing leads and converting website visitors into customers. By asking visitors to provide their contact information, you can build a database of interested prospects and follow up with them to further cultivate the relationship.
Customer insights: Forms can provide valuable information about your customers, such as their needs, preferences, and challenges. This information can be used to improve your products, services, and marketing efforts.
Increased engagement: By inviting visitors to interact with your website through forms, you can increase their engagement and keep them on your site for longer. This can help build brand awareness and establish a connection with your target audience.
User feedback: Forms can also be used to gather feedback from your customers, such as their opinions on your products and services, or suggestions for improvement. This feedback can be incredibly valuable in shaping your business strategy and making data-driven decisions.
Data analysis: Data captured through forms can be analysed and used to create targeted marketing campaigns and make data-driven decisions. This data can also be used to segment your audience, personalize your communications, and track your marketing efforts.
In conclusion, data capture forms are a critical component of a successful website, as they provide valuable insights into your customers, help generate leads, and support data-driven decision making. By incorporating forms into your website, you can build stronger relationships with your customers and drive business growth.