B.A. Caulkett are specialists in the design and manufacture of loading shovel attachments based in Suffolk, with over 40 years experience within the industry. Their primary focus is the design, manufacture and installation of High Tip Buckets in the Extreme, Ultra and Custom formats
BA Caulkett Ltd is a long established UK based, family run business, with over 40 years'experience in the design and manufacture of high quality re-handling attachments for loading shovels in a variety of industries and applications. Their products are designed and manufactured to a customers' requirements and their specific application using the latest CAD software.
Their products are built to the highest quality standards using only premium material and have been proven and tested over the years. All engineers are coded to BS4872, and from inception to completion each attachment is fabricated and manufactured in house by an individual engineer. B. A. Caulkett Limited offers a full range of high quality attachments for wheeled loaders under the BAC brand.
Site Architecture
With a diverse and vast  range of engineering solutions available it was important that a visitor could get to the information required as easily as possible. Additionally make it easier for a visitor to see that a variety of other solutions were available that perhaps they werent aware of 
By using Google Analytics, Keyword Research and customer focus groups a website structure was created
Simplifying without losing ranking
The previous site was comprehensive with hundreds of content rich pages allowing the site to rank well for organic search. The new website development needed to be simpler without impacting on ranking
Managing / acquiring site content
As with many website projects the challenge of imagery was huge. Images were in multiple locations, in a wide variety of formats and quality. Consolidating, labelling and managing was a major issue. With a large number of people in the DMU getting timely proofing and approval needed careful management.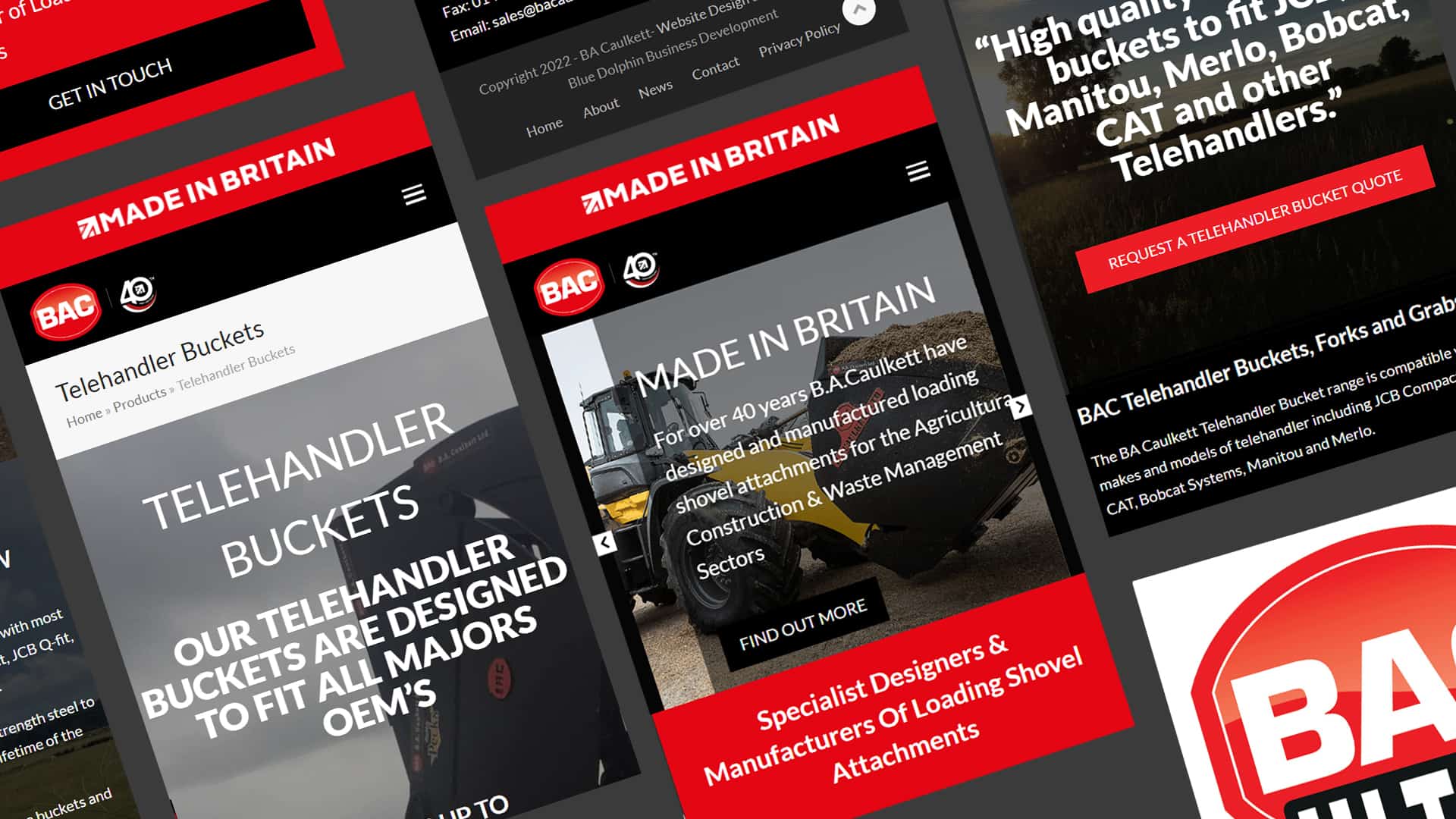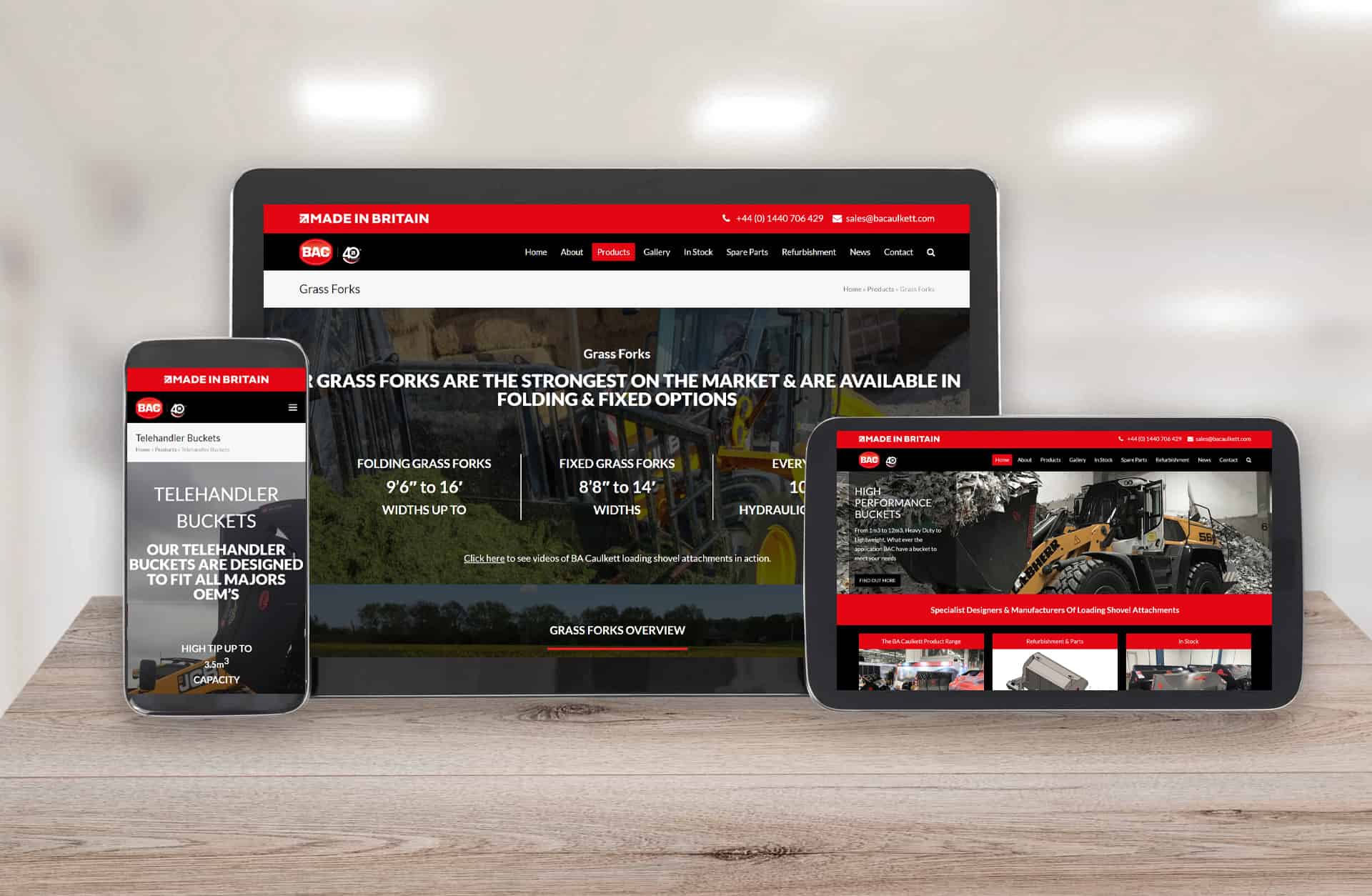 Some of the benefits provided by the new website
Fully responsive website – mobile and desktop onsite time increased
Simplified menu structure increases click through
Increased number of quality online enquiries
Current vacancies click through to aid staff recruitment during growth
Website gained very positive response from customers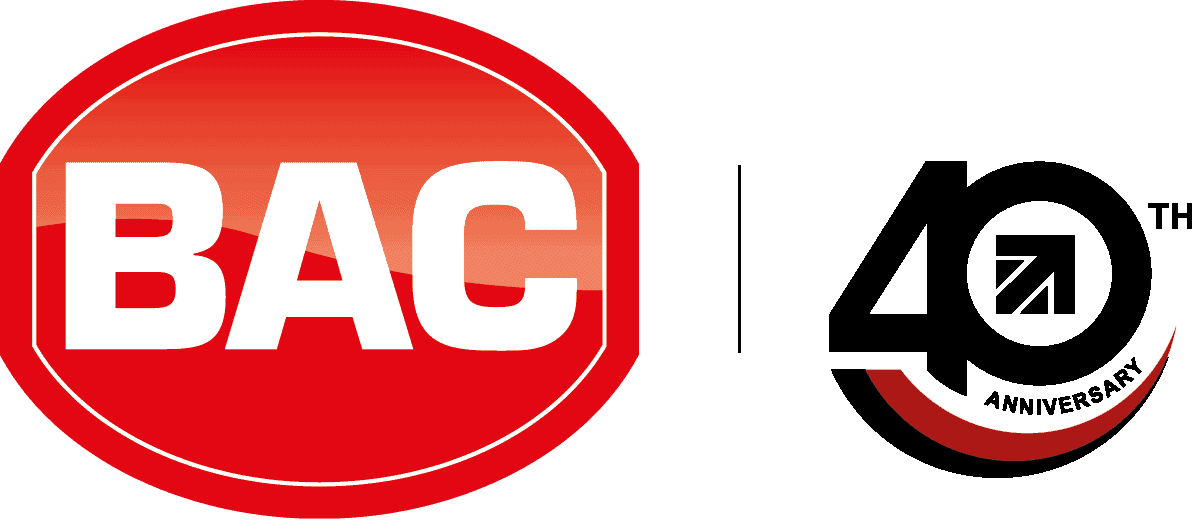 "With Bliue Dolphin I feel like we are in safe hands. Their ability to manage the project and provide a proactive stance meant that we ended up with a site that exactly meets our needs. Without their guidance we wouldnt yet have a site.
Not only have they designed a great site, they have massively helped with the content marketing, which was such an important part of the project.
Its refreshing to work closely with a technical company who know their stuff are so responsive and communicate in a jargon free way."
Katie Player – Director