Rationale
Following many years of experience within the mortgage sector New Homes Mortgage Broker were setting up to provide mortgage advice to those who wanted a new home or house in 6 weeks or less. There strapline being " Mortgage advice from new home specialists who builders know will get everything done in time. Whist being a new company the website needed to ooze credibility and trust.
"In setting up New Homes Mortgage Broker we knew that a quality website would be an important part of our marketing. The team at Blue Dolphin were incredibly proactive and helpful in the website development coming up with innovative ideas and designs. We would have no hesitation in using or recommending Andrew and his team for any marketing or web projects.
Noord Romjon – Co Founder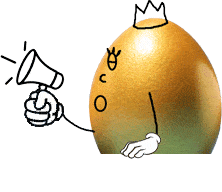 Project Specification
Evaluation of customer journey to provide good user experience (UX)
Design and build a modern clean and highly visual WordPress website
Integration with third party proprietary Mortgage Finder and mortgage rates functionality to allow a prospective mortgage customer to quickly identify budgetary criteria
Creation of a new company logo which was incorporated throughout the website, business cards and business stationery
Key Benefits
Responsive site, that provides fast load time for users and significantly improved content management speed times
Enquiry data capture form capability which allowed potential mortgage applicants to submit their details and request contact / feedback
Simple content management system allowing new content, testimonials and imagery to be easily added
Secure updated theme
Installation of Google Analytics and Google Search Console to allow monitoring and development of the site
Improved and simplified user navigation
For more information on responsive WordPress web development click here
Mortgage Marketing Issues Facing New Homes
The mortgage sector, like many other industries, grapples with a range of marketing issues that are both unique to its field and interconnected with broader economic trends. One significant challenge is maintaining customer trust and credibility, especially in the aftermath of the 2008 financial crisis. The housing market collapse highlighted unethical lending practices and lack of transparency, leading to a tarnished reputation for many mortgage providers. Rebuilding trust and ensuring transparency in marketing communications becomes crucial to attract potential borrowers and retain existing customers.
Another prominent issue in mortgage marketing is the complexity of the products being offered. Mortgages involve intricate financial concepts, interest rates, loan terms, and regulatory requirements. Communicating these complex details effectively to consumers without overwhelming them is a constant struggle. Balancing the need for comprehensive information with the necessity of simplicity and clarity in marketing messages is essential to engage and inform potential borrowers accurately.
Market saturation and intense competition also pose challenges in the mortgage sector's marketing landscape. With numerous lenders vying for the attention of potential borrowers, differentiating one's offerings becomes a daunting task. Lenders must carefully craft their value propositions, focusing on unique benefits, interest rates, and customer service to stand out in a crowded market. Additionally, creating effective marketing campaigns that resonate with the diverse demographic groups seeking mortgages, such as first-time homebuyers, investors, or refinancers, demands a nuanced understanding of their specific needs and motivations.
The digital age has ushered in a new set of challenges as well. The rise of online mortgage comparison tools and lending platforms has transformed how consumers research and select mortgage options. Lenders must adapt their marketing strategies to be present and compelling in the digital landscape. This includes optimising their websites for user experience, utilising social media for engagement, and employing search engine optimization techniques to ensure their offerings are visible to potential borrowers searching for mortgage information.
Regulatory compliance further compounds the marketing issues faced by the mortgage sector. Mortgage advertising is subject to strict regulations aimed at preventing deceptive practices and ensuring transparency. Lenders must navigate a complex web of rules to ensure their marketing materials accurately represent their products while adhering to legal requirements. This challenge becomes even more pronounced as regulations evolve over time, requiring continuous monitoring and adjustment of marketing strategies to remain compliant.
The mortgage sector contends with a range of marketing challenges that are shaped by factors including trust rebuilding, product complexity, competition, digital transformation, and regulatory compliance. Overcoming these issues requires lenders to foster transparency, strike the right balance between information and simplicity, differentiate themselves effectively, adapt to the digital landscape, and navigate a regulatory environment that demands accuracy and adherence to the law. Addressing these challenges thoughtfully is essential for New Homes mortgage to succeed in attracting and retaining borrowers in an ever-changing marketplace.