Rationale
From their factory in Peterborough, Total Clothing offer screen printing, full colour digital printing, sublimation printing and embroidery. All produced in house- ensuring complete control of a customers order.  Their catalogue range consists of over 1000 different items from T shirts and Hi Viz Clothing through to shirts, blouse and suit. They have a unique online personalisation design capability as well as an online clothing fundraising tool.
The old website wasn't mobile optimised and was missing a significant amount of  service and technical information with regards to the new online services provided.  As a supplier to the 1000's of schools, clubs, associations and major blue chips the website didn't come close to reflecting these capabilities.
We have been working with Andrew Goode and the team at Blue Dolphin for many years now. Their work is of top quality, they are innovative and creative and never fail to deliver in a practical, timely and cost effective way. We implemented both the new website and online strategy whilst working closely with Andrew on an ongoing basis. I would highly recommend him for his approach to both strategic and tactical marketing.
Jan Richardson  – Managing Director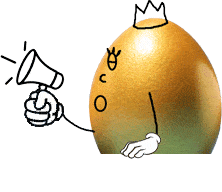 Project Specification
Design and build responsive WordPress website
Integrate website with Deconetwork
Integrate website with catalogue system
Pop up on exit for first time visitor
Development of landing pages for email and social media camapigns
Facebook and Google advertising
Key Benefits
Improved site navigation within selection and personalisation
Fully responsive design improved mobile usage
Really simple content management system allows Total Clothing staff to easily change and add new  information
Link with Deco system allows customers to design, proof and purchase garments online
Link with catalogue system allows customers to easily choose from 80,000 garments
Integration with Design & Buy Online Service
For more information on mobile web design click here