Rationale
The Overton product range covers street cleansing, beach cleaning and environmental markets ensuring there is a product to suit most needs. They manufacture vacuums and street barrows in their Lincoln factory and import specialist cleaning equipment from America and Europe to meet customers needs.
The old website was poorly designed and laid out which led to a very poor customer experience. Combined with a content management system that was very difficult to use it meant that changes to the website were either difficult or required the previous provider. As the company looked to increase export sales it became clear that the site needed changing.
Blue Dolphin are really easy to deal with, they talk in a jargon free way, communicate clearly and get stuff done. We are been really pleased with their proactive approach in helping us massively improve the way the site looks and performs.
Stuart Rose  – Sales Director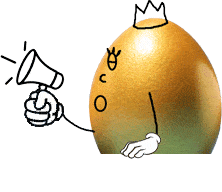 Project Specification
Scoping to evaluate and improve site navigation
Design and build of responsive WordPress website that worked on mobile, tablets, laptops and wide screen monitors
Create separate product pages to improve customer experience
Make site HTTPS
Improved and enhanced data capture
Overton are constantly innovating and developing new products, it was critical that staff were able to easily and update content, images and pdf downloads to the site
For more information on optimised and responsive website development click here
Key Benefits
Site offered Spanish, French and German language options
Site layout and design significantly improved
Ability to capture visitor information ( and identify visitor requirement)
Videos, Datasheets, Brochures added per product to provide improved UX
Really simple content management system allows Overton UK staff to easily change and add new  information