Rationale
King Koil is the proven back care bed specialist. Their products are the result of continued research and development alongside the specialists at the International Chiropractors Association. At the core of every King Koil bed is a specially re-inforced spring system that provides targeted back care support.
The old website was both difficult to update and was missing a significant amount of  product and technical information.  As a leading manufacturer of specialist high performance beds the website didn't come close to reflecting these capabilities.
What a transformation, Blue Dolphin made the whole website design and build process really simple. They completed the project ahead of schedule and have produced a site that now matches our brand values.
Jeremy Navrady  – Marketing Manager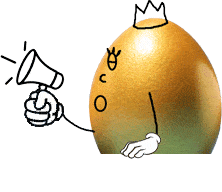 Project Specification
Design and build of responsive WordPress website
Content creation and addition to site
Pop up on exit for first time visitor
Find a stockist to help customers identify their closest store
Data capture through provision of help guides
A critical part of the project was for Blue Dolphin to reduce and if possible remove the burden of the website development. A full website design and implementation turnkey service which allowed the team at King Koil to do concentrate on what they do best i.e. manufacturing very high quality beds
All maintenance and security for the site was requested. WordPress theme and plugins were constantly monitored and updated to ensure that the site was always as up to date as possible
Key Benefits
Improved site navigation
Ability to capture visitor information
Products showcased well and technical specification easily identified
Really simple content management system allows King Koil staff to easily change and add new  information
Site fully mobile responsive providing fast load times
Click here to see more website portfolio examples
Bed Website Design Criteria
Designing a website for a bed manufacturer requires careful planning to ensure that the website effectively showcases the products, engages the target audience, and facilitates a seamless user experience. Here are some considerations to keep in mind:
User-Cantered Design:

Identify your target audience (e.g., individual consumers, interior designers, hotel chains) and tailor the design to their preferences and needs.
Use a clean and intuitive layout that makes it easy for users to navigate and find the information they're looking for.

Visual Appeal:

Utilise high-quality images and videos of your beds from various angles to showcase their design, features, and craftsmanship.
Choose a colour scheme that aligns with your brand identity and creates a calming and inviting atmosphere.

Mobile Responsiveness:

Ensure that the website is responsive and functions well on various devices, including smartphones and tablets, as many users will access the site from mobile devices.

Product Showcase:

Organise your product catalog into categories (e.g., mattress types, bed frames, bedding accessories) to make it easier for users to browse and compare products.
Provide detailed product descriptions, including dimensions, materials used, comfort levels, and any unique features.

User Reviews and Testimonials:

Include customer reviews and testimonials to build trust and demonstrate the quality and satisfaction of your products.
Consider incorporating a ratings system to allow users to rate and review products.

Easy Purchase Process:

Implement a clear and straightforward checkout process for users who want to make a purchase directly from the website.
Offer multiple payment options and ensure that the payment process is secure.

Interactive Tools:

Consider incorporating interactive tools like a mattress selector quiz or a room planner that allows users to visualise how different beds would fit into their space.

Educational Content:

Provide informative content about different types of mattresses, bed frames, and bedding materials to help users make informed decisions.

Contact and Support Information:

Display clear contact information, including a customer support phone number, email, and possibly a live chat feature for immediate assistance.

Search Functionality:

Include a search bar that allows users to quickly find specific products or information.

Loading Speed:

Optimise images and other media to ensure fast loading times, as slow websites can lead to higher bounce rates.

SEO (Search Engine Optimisation):

Implement on-page SEO techniques to improve the website's visibility in search engine results.
Use descriptive meta titles, meta descriptions, and relevant keywords on product pages and blog posts.

Social Media Integration:

Integrate social media sharing buttons to encourage users to share products and content on their social platforms.

Privacy and Security:

Implement security measures to protect customer data during transactions and ensure compliance with data protection regulations.

Analytics and Tracking:

Set up website analytics to track user behaviour, such as which products are viewed the most and where users drop off in the purchasing process. Use this data to optimise the website over time.