Rationale
King Koil is the proven back care bed specialist. Their products are the result of continued research and development alongside the specialists at the International Chiropractors Association. At the core of every King Koil bed is a specially re-inforced spring system that provides targeted back care support.
The old website was both difficult to update and was missing a significant amount of  product and technical information.  As a leading manufacturer of specialist high performance beds the website didn't come close to reflecting these capabilities.
What a transformation, Blue Dolphin made the whole website design and build process really simple. They completed the project ahead of schedule and have produced a site that now matches our brand values.
Jeremy Navrady  – Marketing Manager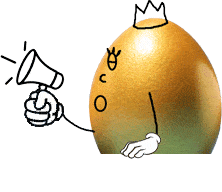 Project Specification
Design and build of responsive WordPress website
Content creation and addition to site
Pop up on exit for first time visitor
Find a stockist to help customers identify their closest store
Data capture through provision of help guides
A critical part of the project was for Blue Dolphin to reduce and if possible remove the burden of the website development. A full website design and implementation turnkey service which allowed the team at King Koil to do concentrate on what they do best i.e. manufacturing very high quality beds
All maintenance and security for the site was requested. WordPress theme and plugins were constantly monitored and updated to ensure that the site was always as up to date as possible
Key Benefits
Improved site navigation
Ability to capture visitor information
Products showcased well and technical specification easily identified
Really simple content management system allows King Koil staff to easily change and add new  information
Site fully mobile responsive providing fast load times
Click here to see more website portfolio examples