As Kaymed continued with its organisational and product developments the website no longer reflected the innovation and quality of the products designed and manufactured. Blue Dolphin worked with Kaymed to design and build the new website on the WordPress platform. As well as visual changes a number of technical improvements were made to improve the performance of the site. The redesign and implementation was completed to very tight timescale.
National healthcare systems in Europe and North America, use products containing Kaymed Visco Elastic and Gel materials to improve the recovery and rehabilitation of pressure sensitive patients.
Kaymed patented materials are proven to help improve comfort, relieve pressure, optimize body support and help regulate body temperature.
Kaymed offer a choice of three different collections.
Gel Balance™ Collection – Perfect balance of gentle comfort and temperature regulation.
Gel Cushion™ Collection – Medical grade comfort material, specifically designed for pressure relief.
Gel Breathe™ Collection – OpenCell™ airflow, for your comfortable night-time cool down routine.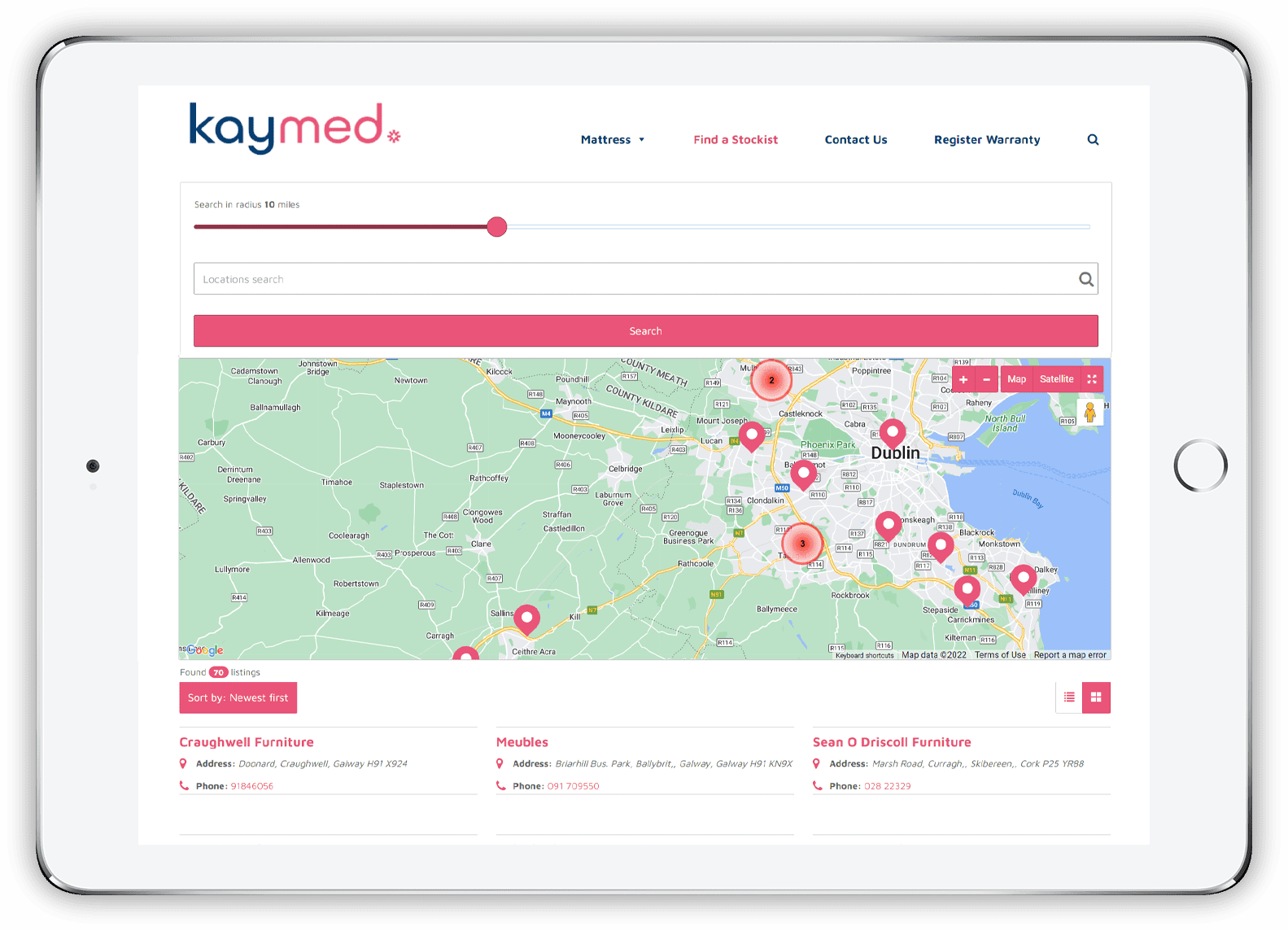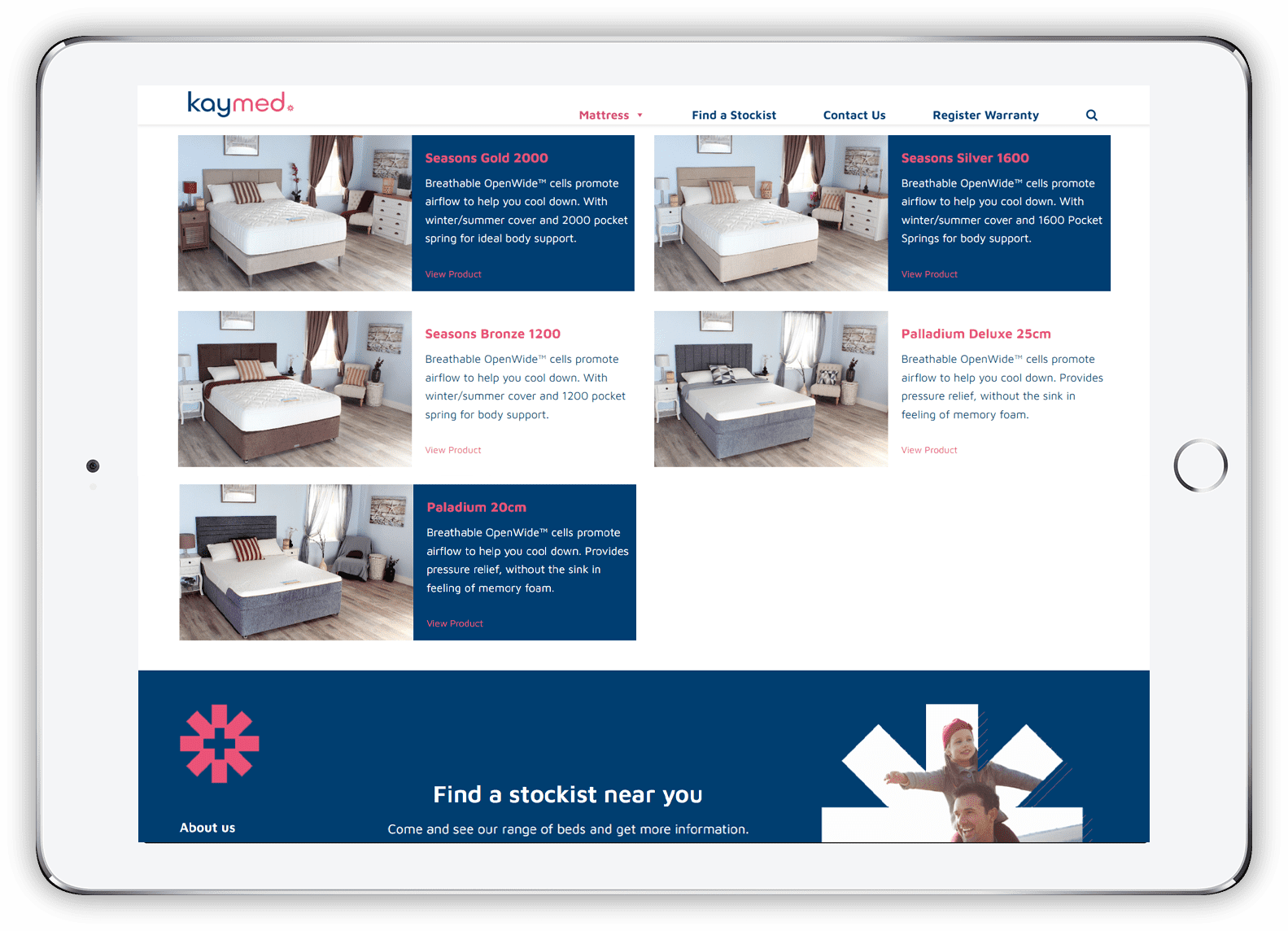 Find a stockist
Beds are a very much a touchy feely product that need to be viewed and experienced. The best way to do this is to visit a reputable and experienced retailer. Find a stockist functionality was incorporated that allowed the user to select a geographical location and find their closest stockist. This functionality has the capability to add more store information when required.
Get registered
Purchasers of beds needed a simple way to record details of their purchase. WordPress records and stores these details allowing them to be exported for future use. Upon registration teh system automatically sends a confirmation email with the submitted bed details.
Product Selection
With a variety of mattress options it was important that a customer could find the product they wanted. By using WooCommerce for the products categorisation and filtering was possible.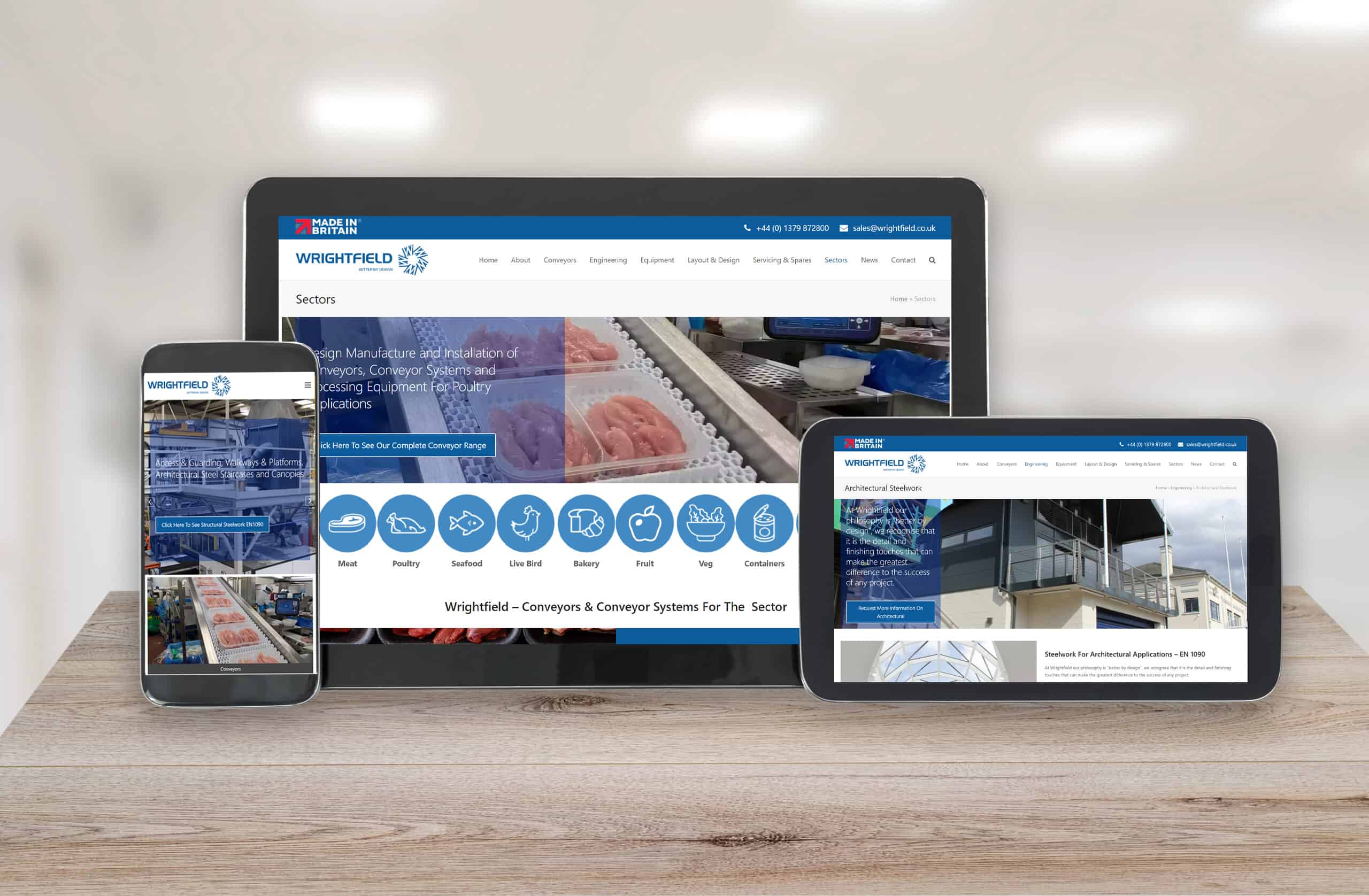 Some of the benefits provided by the new website
Fully responsive website – mobile and desktop onsite time increased
Simplified menu structure increases click through
Increased number of quality online enquiries
Current vacancies click through to aid staff recruitment during growth
Website gained very positive response from customers
"Our original sites were in need of a refresh from both a design and content perspective as well as technically. We have worked with Blue Dolphin on 5 wordpress website projects. The team at Blue Dolphin are easy to communicate with, very responsive and provide a great level of technical knowledge. Most importantly they get things done on time and are a good team to work with."
Conor Stapleton – Marketing Manager