Rationale
Fiesta Furniture is a leading manufacturer and supplier of quality contract furniture to the hotel, restaurant, leisure and care home industries; being the preferred contract furniture supplier to many of the leading names in the hospitality industry
With an increasing product range and opportunities for supplying new markets the old website was difficult to update, and not an accurate reflection of the companies capabilities.
Blue Dolphin bring the perfect mixture of analytics, creativity and getting stuff done. From the website through to email marketing we can rely on Blue Dolphin to get it sorted
Charles Lowry  – Managing Director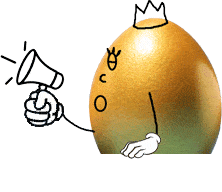 Project Specification
Design and build WordPress website featuring WooCommerce
Integration of Stripe payment gateway
Content creation and addition to site
Pop up on exit for first time visitor
Promotional popup
Produce optimised news content to complement adwords
Key Benefits
Improved site design and layout
Ability to capture visitor information
Implemented ongoing changes to "delivery" arrangements as shipping issues identified
Improved organic ranking
Really simple content management system allows Fiesta Furniture to easily change and add new  information
Linked with Mailchimp email campaigns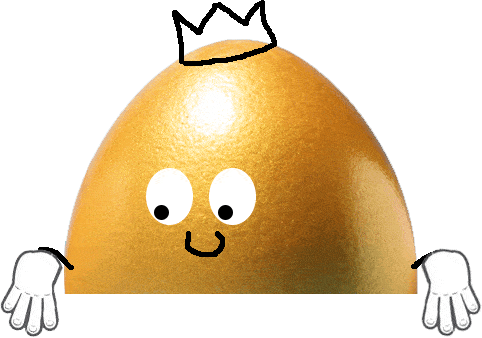 Fiesta Furniture Contract Furniture
Contract furniture encompasses a wide range of items designed and manufactured for commercial and institutional environments. These spaces include offices, hotels, restaurants, healthcare facilities, educational institutions, and more. The availability of contract furniture items varies depending on the specific needs and requirements of these different sectors.
In office settings, contract furniture commonly includes desks, office chairs, conference tables, filing cabinets, and modular storage solutions. These items are designed to enhance productivity, comfort, and ergonomics for employees, catering to various roles and functions within the workspace. Additionally, collaborative furniture such as lounge seating, collaborative tables, and breakout areas are also prevalent in modern office designs, encouraging teamwork and creativity.
In the hospitality industry, contract furniture encompasses a wide range of items tailored for hotels, restaurants, and cafes. This includes hotel room furniture like beds, nightstands, dressers, and seating, all designed to provide comfort and aesthetic appeal for guests. Restaurant and café furniture might include dining tables, chairs, bar stools, and banquettes, all crafted to create a welcoming and stylish dining atmosphere.
Healthcare facilities require specialised contract furniture that focuses on comfort, hygiene, and practicality. Hospital beds, waiting room chairs, examination tables, and medical carts are essential items in medical environments. These pieces are designed with a keen focus on infection control, durability, and ease of maintenance to meet the demands of busy healthcare settings.
In educational institutions, contract furniture extends beyond traditional classroom chairs and desks. Collaborative learning environments call for flexible seating arrangements like modular desks, adjustable chairs, and interactive presentation furniture. Additionally, school libraries, lounges, and common areas might include soft seating, study booths, and breakout furniture to accommodate various learning styles.
Public spaces such as airports, transit stations, and government buildings also require contract furniture that combines durability, aesthetics, and functionality. Waiting area seating, benches, information kiosks, and security checkpoints are common examples of furniture tailored to these settings.
Overall, the range of items available in contract furniture is extensive, with each item designed to serve specific needs in various commercial and institutional environments. These pieces are characterised by their durability, ergonomic design, adherence to safety regulations, and often incorporate aesthetic considerations to create appealing and cohesive spaces.
Banqueting Tables from Fiesta Furniture
Folding banqueting tables are a versatile and essential component of contract furniture in the hospitality and event industries. These tables are designed to be easily transportable, space-efficient, and adaptable for various settings, making them ideal for banquets, conferences, seminars, and other gatherings. Several types of folding banqueting tables are available to cater to different needs and preferences.
Rectangular folding banqueting tables are perhaps the most common and widely recognised type. These tables come in various lengths and widths, allowing them to be easily configured to accommodate different group sizes. They are particularly useful for serving meals and providing a structured layout for events.
Round folding banqueting tables offer a more intimate and communal seating arrangement. They are often used for smaller gatherings, such as weddings and social events, where conversation and interaction are emphasized. Round tables create a cohesive and inviting atmosphere, making them a popular choice for upscale occasions.
Servery or buffet folding tables are designed specifically for catering purposes. These tables often have extra features such as built-in shelves or compartments to hold food, beverages, and utensils. They are strategically designed to facilitate smooth service and organisation during events, making them essential for banquets and catering setups.
Cocktail or high-top folding tables are designed for standing or informal gatherings. These tall tables provide a space for guests to place drinks and mingle comfortably while standing. They are commonly used in cocktail parties, receptions, and networking events, offering a relaxed and social atmosphere.
Adjustable-height folding tables are a more recent innovation in the realm of banqueting furniture. These tables allow the height to be easily changed, providing flexibility for different event setups. They can be transformed from dining tables to cocktail tables or even seminar-style workstations, making them versatile choices for multifunctional spaces.
In addition to these types, folding banqueting tables also come in a variety of materials, finishes, and designs to match the aesthetics of different venues. Materials such as wood, plastic, and metal are commonly used, each offering their own set of advantages in terms of durability, weight, and appearance.
Overall, the availability of different types of folding banqueting tables in the realm of contract furniture ensures that event planners, venue owners, and hospitality professionals have a wide array of options to choose from. This variety allows them to select the most suitable tables to create functional, aesthetically pleasing, and adaptable event spaces.
Round Banqueting Tables
Round banqueting tables come in various styles and sizes, each catering to different event needs and aesthetics. One of the most common types is the classic round banquet table, typically available in diameters ranging from 60 to 72 inches. These tables are widely used in various settings such as weddings, formal dinners, corporate events, and gala receptions. Their versatility makes them a popular choice, as they facilitate conversation among guests seated around the table.
Another type is the cocktail round table, also known as high-top tables. These tables are taller than standard banquet tables and are often used for cocktail hours, networking events, and casual gatherings. They encourage guests to stand and mingle while comfortably resting their drinks or appetisers. Cocktail round tables usually have a diameter of around 30 inches and are commonly seen in bars, lounges, and social events.
For more intimate gatherings or VIP sections, bistro round tables are a preferred option. These smaller round tables, typically around 24 to 30 inches in diameter, are suitable for seating two to four people. Bistro round tables create a cosy and relaxed atmosphere, making them ideal for cafes, outdoor patios, and small gatherings like bridal showers or casual luncheons.
In the realm of upscale events and elegant soirées, sweetheart round tables, also known as cake tables, take the spotlight. These tables, often smaller in size with diameters of 36 inches or less, are designed to showcase wedding cakes, desserts, or centrepieces. Their diminutive size ensures that attention remains focused on the intricate details of the displayed items, making them a staple at weddings and formal galas.
Lastly, crescent round tables offer a unique twist to the traditional round banqueting table. These tables have a curved or crescent shape, allowing them to be placed against a wall or combined to create circular seating arrangements. This layout encourages dynamic conversations and a stylish design element. Crescent round tables are often seen in upscale restaurants, conference breakout sessions, and high-end corporate events.
The variety of round banqueting tables caters to different event requirements and styles. From classic banquet tables that foster conversation to cocktail tables for mingling, bistro tables for cosy gatherings, sweetheart tables for highlighting special items, and crescent tables for innovative seating arrangements, each type contributes to the overall ambiance and functionality of diverse events and occasions.