Manufacturing Marketing Challenges
Manufacturing marketing challenges are many and varied
In this article we will look at 5 manufacturing marketing challenges and importantly consider ways to solve these challenges. Nowadays most manufacturers have invested resources in at least some digital engagement form, even if those efforts are limited to a website or directory listing. Many manufacturers are still finding themselves challenged in bringing on new customers and selling new products or services.
The top 5 we will look at are
Outdated Website
Not engaging with the buyer journey
Spamming not emailing
Lead management
The marketing resource conundrum
1: Outdated website
Today, buyers often prefer to self-educate, research and select suppliers on their own time, on their own devices. They don't want to speak to a salesperson when they can get the information they need themselves. From a business owner's standpoint, a salesperson can only work so many hours, whereas a comprehensive, informative website works 24/7 to bring in new leads and engage new customers.
But some manufacturers don't have enough resources or time to update their website to be a lead generation machine — and other times, they are unsure of what to update.
How to resolve
Good industrial marketers don't just rely on their feelings or a hunch to make a decision. Rather, they use hard data to inform their decisions such as the information provided by Google Analytics. In fact, they often use A/B testing to determine which marketing approaches will yield the best results among their customers. This data helps them continually tailor their approach to adapt to ever-changing trends and customer interests.
They also make use of proactive design approaches to revise, upgrade, and optimise their websites. Unlike traditional web design, it doesn't require a big, one-time investment.
2: Engaging with the Buyer Journey
In today's digital-driven world, B2B buyers get as far as 70% of the way through the purchase decision-making process before they even speak to a supplier.
That's because today's B2B buyers are accessing digital content and expect content to be available on-demand, optimized for any device, interactive, and highly visual. They have higher expectations and rely on online tools, supplier discovery platforms, and your website, to research, compare, and evaluate suppliers and products on their own.
During the need phase, smart, targeted PPC and SEO can help prospects gain awareness of your solutions. Strong content marketing, including blogs, white papers, and videos, can help buyers do their research. Engineers and certain buyers need rich product data, in the form of spec sheets, CAD models, and BIM files, to get through the design phase.
How to resolve
Manufacturing & Industrial marketers need to be both patient and persistent in building their digital presence and services. Rather than waiting for buyers to come to you, you need to connect with buyers on their terms, throughout the buying process with a variety of content formats. That also means being everywhere they are online — and you can start with a free company profile listing on google my business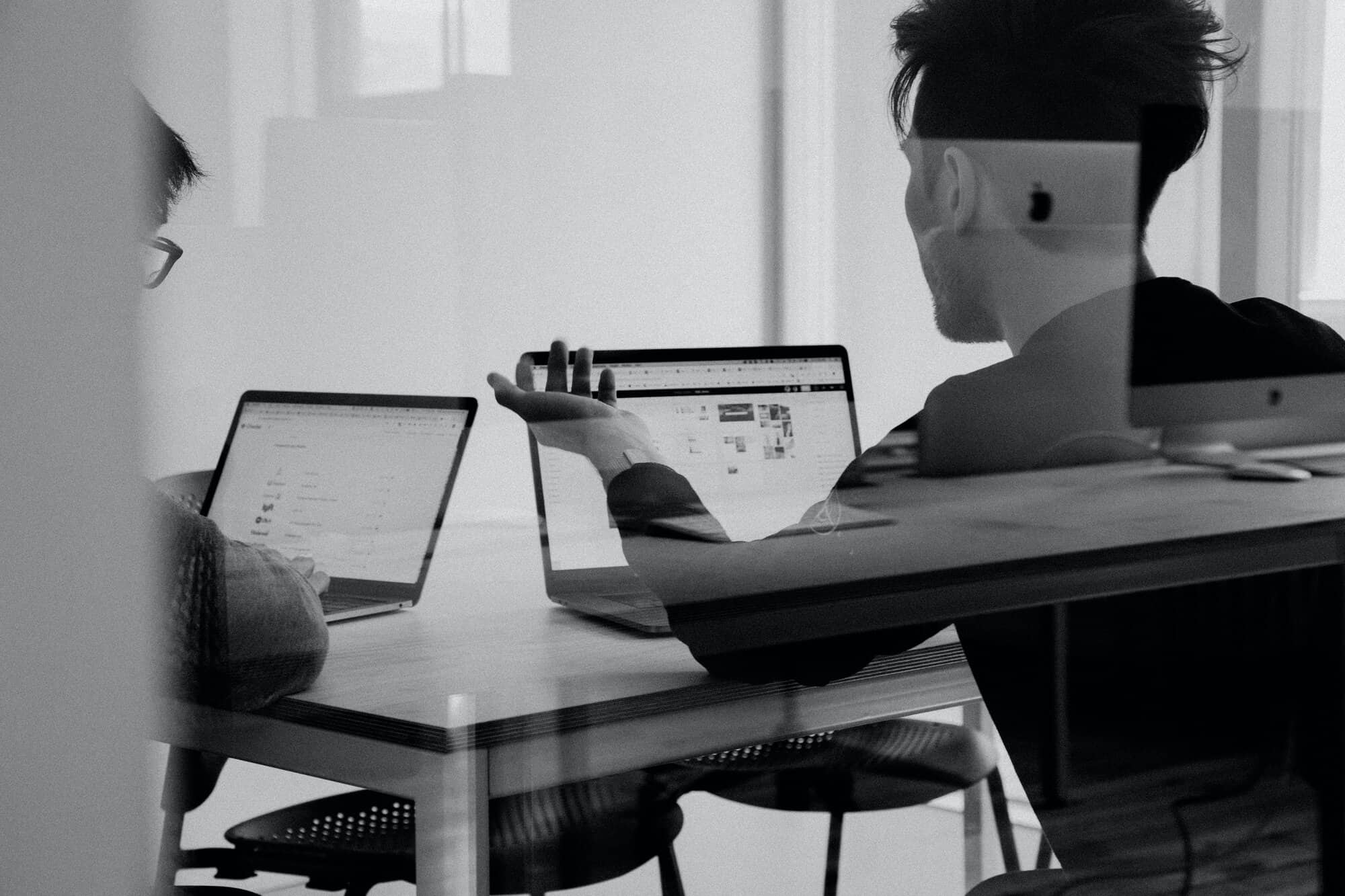 3. Spamming not emailing
Purchasing email lists might seem like a quick and easy way to connect with an audience, but it's usually a mistake. When you purchase an email list, there's no guarantee that the names on the list will have an interest in your company or product.
Without a prior connection to your company, recipients on these lists are less likely to engage with you, and they may even flag your messages as spam. Having your messages seen as junk mail can lower your company's reputation and its emails, and it may even decrease your company's ability to connect with legitimately interested prospects and contacts.
Although email inboxes can be crowded and competitive, thoughtful email marketing allows your company to be creative and brand yourself in a way that speaks to your target audience. According to recent B2B surveys, emails continue to be one of the top ways to nurture contacts into leads and stay connected with customers.
How to resolve
Create impactful content that builds relationships with the target audiences you hope to do business with. Then build landing pages with forms for website visitors to exchange their information for your content offerings. When your online content provides value while standing out, you can more easily curate an audience following actually interested in the products and services you provide
4: Lead management
An experienced manufacturing marketer realises that not all leads are created equally. It's important to pursue different leads in different ways to help ensure your success. For example, someone filling out a form on your website for an information download is quite different from someone filling out a form for a demonstration or consultation with your company.
The person downloading "information" is considered a marketing-qualified lead (MQL) i.e. someone interested in your product or service, but who likely needs more information before actually buying it.
The person requesting a demonstration is a sales-qualified lead (SQL) i.e. someone who is interested in buying your product or service now, without the need for more background information or education to persuade them.
How to resolve
If you have your sales reps contacting prospects to early who are merely browsing for information, you run the risk of putting them off.
Recognizing the difference between MQLs and SQLs is critical to turning "leads" into revenue effectively. Use a CRM marketing tool like Workbooks, Pipedrive or HubSpot that lets you keep track of all the actions your leads complete and helps you prioritise which leads to follow up with and when.
5: The marketing resource conundrum
The manufacturing industry can be techical, fast moving and complicated, and so is digital marketing. Manufacturing companies are often light on office staff and qualified / experienced marketing professionals. Likewise, digital marketing cannot be done effectively on the side by an employee with another set of responsibilities.
The internet is always open. Digital marketing should be working for your business every minute of every day. If you're only dabbling with your marketing efforts, you'll only get part-time results. Imagine if you only applied partial effort to maintenance, customer service, or product quality. It's pretty safe to say that your business and your staff would feel the effects.
How to resolve
Some manufacturers choose to freelance a marketing professional, hire someone full-time, or outsource to a marketing agency.
When your budget allows, hiring a marketing agency provides a broader range of capabilities for your needs, while reducing the time it takes to manage an additional employee. When vetting your options, make sure you choose the option that ensures you can get found online and continue to bring in high-quality leads now and in the long-term.