Marketing Ideas For Manufacturers To Improve Their Websites
Marketing Ideas For Manufacturers
Manufacturer Website Improvement Ideas
1: Show your contact details
One of the key actions that visitors frequently complete when visiting a website is to look for contact details
A crucial piece of information that should be easily visible on every page of your website is your telephone number
Good practice is to have in the top right hand corner of every page
Enhancements to this include perhaps having a tracking phone number that is different to your new main switchboard number. This way you can identify how many people who are new to the site "call"
On your website should be a contacts page, on this page why not have a google map that makes it easy for visitors to find your offices
If you have multiple offices or sites the web is a great tool for having a Find Closest Site Location where you can search by postcode / distance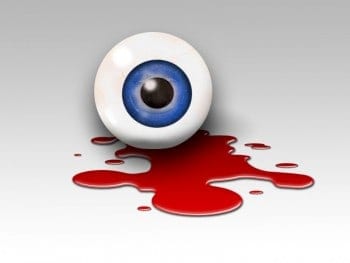 2: Call to action and data-capture
Many manufacturers websites are purely passive devices (essentially an on line brochure) .
If people have come to your site then that potentially means that they are interested in your product / service.
Therefore an ideal approach is to have mechanisms on your site that will encourage a visitor to take action.
By creating a high value offer you might be able to get visitors to leave their details (name / email / phone) which will then allow you to directly communicate on a one to one basis
3:  It's not just about the homepage
The home page of your website is important.
Its the page that people who know about you (they have your business card / have received an e mail from you which features your website url ) will visit first
We find that homepages receive lots of attention in their development but the inner pages are less well designed. Typically only fifty percent of visitors will land on your homepage so when a visitor lands elsewhere what impression does your website provide
Marketing Ideas For Manufacturers To Improve Their Websites
For more information on marketing ideas for manufacturers websites click here. To contact a professional marketer with expertise on manufacturers websites click here
NFC Marketing Campaigns Are You Missing Out
NFC Marketing The Fundamentals
NFC stands for Near Field Communication. NFC is a short-range wireless technology that allows communication between NFC enabled objects typically over a distance of less than ten cm. NFC is is based on Radio Frequency Identification (RFID) standards. NFC is a technology designed to enhance the way we make contactless payment transactions, exchange content, wireless ticketing and connect devices. The tags you see or create include contacts, URLs, map locations, promotions, text etc.
NFC Marketing Campaigns Are They Relevant To Your Business
The amount of NFC enabled devices is growing every day and in time it is likely that NFC will play an important role in the future of mobile marketing, payments and how we use mobile phones in our everyday life. NFC marketing campaigns allow marketers to easily engage with consumers using NFC.
Understanding the NFC technology
Near field communication works in two different ways:
The user establishes a communication connection either between two NFC enabled devices or
A device with an unpowered NFC chip called "tag".
Reasons why we haven't seen many NFC Marketing campaigns yet
For a number of reasons many marketers are not yet aware of the marketing possibilities NFC offers
 NFC can't be seen as a mainstream technology yet and
It will probably take a further one to two  years before it becomes a common feature on smart phones.
Other technologies have been used to try and create  more engagement through using QR codes or focus on classic advertising strategies.
Big brands are using NFC to improve brand awareness and create user interaction
Companies such as Nokia, Samsung, and Twentieth Century Fox are already using NFC . Within these campaigns the offer development was critical in order to encourage the user to scan the tag and thus provide the brand with valuable information
Samsung placed a number of l NFC-powered posters all over the USA that offered  Galaxy Three users exclusive songs, e-books or videos by simply tapping their phones over the NFC tag.
20th Century Fox displayed NFC based The X-Men First Class movie posters in London.These posters offered the customer value and provided exclusive video content along with a link to the movie's Facebook fan page. For 20th Century Fox they obtained detailed analytics about poster locations and video views.
So for brands that use classic poster advertising this is a great way to actually measure the impact of classic poster advertisements
NFC Marketing Campaigns Are You Missing Out
If you would like to know more about NFC Marketing Campaigns then simply click on the link or for information on NFC Marketing Campaigns training click here
Business Development Factors In Manufacturing
Is It Always Correct To Look For Lowest Unit Cost In Manufacture?
Many manufacturing companies when looking to reduce the unit cost of their components looked to move manufacture overseas to lower cost areas. This originally provided them with 4 key benefits
Cheaper labour costs
If they were exporting they were potentially closer to the market
The improvement to productivity
Other factors including lower trade barriers
Over Time Things Change
When considering the above historic benefits it is important to review the longer term situation
Over time the labour cost savings have reduced as the overseas countries have become wealthier and salaries etc have increased savings from 14% to 11%. It is estimated by some that China wages will increase 12% between 20111 and 2030 and that wages will double in places like Poland and the Philippines within this time frame
The additional benefits available from actually manufacturing the product on site / locally have become better known i.e. Innovation improvements and the ability to add value
As with all business development there should be a focus on the "Total Cost Focus" not just piece cost. Otherwise there are far too many incidental costs that get missed – flying / quality). Some economists now suggest that the China cost advantage is now only 5%
The challenge of productivity, effectiveness and brand
The UK is currently in the productivity doldrums and appears to be going backwards. In the sphere of Innovation the UK is leading the way. There are numerous examples of how UK innovation has a significant impact from unique cutting tool technologies that can be utilised to save hours on cutting turbine components through to techniques that dramatically reduce the time to diagnose diabetes eye treatment.
In a global world the importance of brand is ever increasing The Made In Britain strap line carrying increased significance. From a marketing and business development perspective are we getting to the point where made in the UK is now more of an advantage than a 5% unit cost advantage.
Sourcing Products From China
High Quality Engineered Items At A Lower Unit Cost
If you are considering sourcing products from China or the Far East and you have never done this before there are a number of reasons to use a sourcing company.
They will have a detailed understanding of supply chain and will actually know who is manufacturing the product
Boots on the ground – they will have staff or associates in the factories during the supply process
Sourcing Products From China
The services a reputable company sourcing products from China will provide
They will assess each project and strategically identify and select the most suitable supplier based on

Product requirements – are they a specialist manufacturer or do they have complete in house capabilities
Quantities – Can they manufacture the required volumes in the required times or will they need to subcontract
Even in China there are wide variances in pricing depending on quality is the factory able to meet the target prices
Does the supplier have previous experience and competencies in the relevant areas

They will work with the chosen factory to project management the procurement and keep you updated on progress and, if necessary, any problems. Just like in a UK manufacturing process there could be problems on manufacture, assembly, packaging or shipment. A reputable sourcing company will keep you updated good or bad news
Negotiation will be required on

Unit Price obviously a key part of the negotiation to a clear ans precise specification
Quantities, are there minimum volumes could these be achieved by creating mixed unit containers
Production and delivery schedules
Contracts and purchasing arrangements
Any special elements required to the product be it product modifications, specific branding or packaging specifications (from boxes to instructions)

Managing the complete manufacturing process, including

Tooling,
Samples,
Purchasing,
Pre-production runs and full production runs,
Packaging
Stringent quality control.
Finding a company with experience in sourcing products from China
A reputable company with experience in sourcing products from China will probably have experience in the following product sectors:
Cycles, cycle components and cycle accessories
Hardware and Tools
Storage and luggage
Outdoor Sports
Specialist sports clothing
Industrial Manufacturing
Lighting and Lights
Security and Protection Equipment
Sports and Leisure
What Is A Manufacturer considered as from some funding perspectives
From a funding perspective there a three ways of being classified as a manufacturer
You have a Standard Industry Classification (SIC) of 10XXX to 33XXX
You are a company that designs and sells a physical product, even if you outsource the actual production
You are a company that changes the state of a physical item in order to add value
What is a manufacturer eligibility
To be eligible for most funded support your business must have the characteristic of looking to improve and grow; there are set figures for meeting the relevant growth criteria.
plus fit the following criteria
Registered in the UK and based in England
Have up to 249 employees
Have turnover of up to £40 million
Meet the EU definition of  Small Medium Enterprise (SME)
Overview of potential funding available to mmanufacturer's
From MAS matched funding at 50% up to a £3000 maximum limit
When used for consultancy support this is based on a maximum of £300 per day (so essentially where a consultant charges £600 per day you could get a 10 day consultancy project match funded )
Typically one MAS project every 2 years though in some cases it may be possible to get repeat projects
For many manufacturing companies they think of marketing as a cost that should be avoided. Therefore many wait for funding schemes to become available, and use the ability to get some grant funding to act as the stimulus to complete their marketing activities. I would suggest that manufacturing companies who have a great product or great service offering , but poor marketing should invest in the marketing process irrespective of funding options.
Funding for manufacturers is a movable feast and whilst some schemes are national there may be additional local funding available