4 Features Your Ecommerce Website Must Have
With retail opening hours being affected by Covid, Black Friday imminent and Christmas approaching, ecommerce store owners need to ensure their websites are in the best possible shape to capitalise on the potential surge in sales. There are many essential features that every ecommerce store needs and in this article we consider 4 Ecommerce website must have components.
1. Customer incentives
Sometimes we need an extra incentive to make a purchase online, whether it be a freebie or a discount code, (this is especially true when you are looking to buy from a new site). Offering first time (new) customers a discount on their first purchase is a way of overcoming new purchase inertia.
If your business sells generic products that are available from other online stores, you need to give the customer a reason to buy from you – an added discount could definitely do the trick! Not only will they feel incentivised by the additional discount offering, but they will feel valued as a customer and will begin to remember your brand. Post purchase offering a discount code / or special offer that the purchaser can share with friends and family can lead to word of mouth promotion.
2. Positive product reviews
Legitimate, authentic product reviews are a positive  way to win over a potential buyer's trust. Seeing that others have found your product "satisfactory" will make new customers even more willing to buy from you. But – make sure your reviews are honest, genuine and of course… real. Encourage customers to add an image to their review – showing them use the product, this will boost authenticity and may be enough to sway the customer to purchase.
3. Quality product photos & detailed product descriptions
Visuals are vital in Online marketing. Customers want to know exactly what they are getting for their money. Product images help your customers to analyse your product in more detail and find out any additional information. Taking professional high quality photographs of your products will make your product pages more appealing and make your website look much more professional. Incorporate these images with clear, detailed descriptions and your customer will be more encouraged to head to the checkout!
Product photographs are extremely important on an ecommerce website because they can significantly impact a customer's decision to purchase a product. Here are some reasons why product photographs are important:
They help customers make informed decisions: Product photographs provide customers with visual information about the product, helping them understand the product's size, color, texture, and features. This can help customers make informed decisions about whether or not to buy the product.
They increase trust and credibility: High-quality product photographs can increase the credibility and trustworthiness of an ecommerce website. Customers are more likely to trust a website that provides clear and detailed product photographs.
They differentiate products: Product photographs can help differentiate similar products, making it easier for customers to choose the right product for their needs.
They can increase sales: High-quality product photographs can increase the likelihood of a customer making a purchase, as they can help customers visualize themselves using the product and can create an emotional connection.
Overall, product photographs are essential for creating an engaging and trustworthy ecommerce website that can drive sales and increase customer satisfaction.
4. Relevant Information
Websites can vary depending on the niche, but there are some pages that every eCommerce website must display:
There are several core legal pages that an e-commerce site must have to ensure compliance with relevant laws and regulations, as well as to provide clear information to customers about their rights and obligations. Some of these legal pages include:
Terms and Conditions: This page sets out the rules and regulations governing the use of your website, including user obligations and restrictions, disclaimers, and limitations of liability.
Privacy Policy: This page outlines how you collect, use, and protect customer data, including personal information and payment details.
Shipping and Returns Policy: This page sets out the terms and conditions for shipping, delivery, and returns of products purchased through your website.
Payment and Refund Policy: This page explains the payment methods available, the process for making payments, and the conditions for refunds.
Cookies Policy: This page outlines how your website uses cookies, what information is collected, and how it is used.
Dispute Resolution: This page sets out the process for resolving any disputes that may arise between you and your customers, including the jurisdiction and applicable laws.
It is important to note that the specific legal requirements for e-commerce websites may vary depending on the jurisdiction and industry, so it is always a good idea to consult with legal professionals to ensure compliance with relevant laws and regulations.
Looking For An Ecommerce System – Ecommerce Website Must Have Requirements
We have developed numerous e commerce sites on the excellent Magento platform. As we have developed e commerce sites we have noticed a number of similar questions arise.
In this brief article we will consider the 7 steps you must consider (note many of these will apply irrespective of what platform you choose, though with some systems you will have no flexibility of choice)
Strategy, 3rd Party Integration, Core and more
 In our opinion you can only effectively develop a Magento e commerce site once you have your business and marketing strategy developed. There are numerous reasons for this not least being that if there is no clear strategy then you will potential squander huge amounts of time and potentially quantities of cash in creating unwanted functionality. Even worse you may find that crucial stages of the customer buying process are ignored and you miss out on opportunities to differentiate your e commerce site
Magento is an open source system but at its heart are 'core' files. All functional development should take place using appropriate plug ins. Never change the core files (or let your developer change the core files in Magento
Identify what 3rd party integration you require. It could be stock control, ERP, accounts etc. There are a plethora of plug ins already developed to help reduce the pain and development cost of integratiojn
Time after time we come across companies who haven't put enough thought into the shipping model they want to adopt. (This is possibly because it can be a real headache) Flat rate, Free, Table , Courier calculated, the list is endless. You need to identify the shipping model that will best suit your products and customer base
The least sexy part of e commerce web development but a crucial element is the back end integration. If you are going to be inputting orders into the back end this can be dramatically improved by some additional implementation
Out of the box Magento comes with a huge amount of functionality, but because it is an open source system it has no idea of your business model. Therefore many of the settings / functions may not provide a customer or member of staff with the best user experience. There are literally thousands of plug ins (some free – beware; some very expensive – beware) that can improve the function and experience of your Magento site
Once you have built your site and operated it for a period of time you will probably identify additional new functionality which will help both sales and processing. This is where Magento comes into its own as there is probably a plug in already developed that will just require expert integration to get it working on your site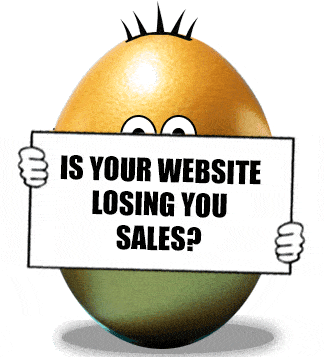 FREE Website Performance Check
Speed plays an important part in website performance how well does yours perform on desktop and mobile?
Is your site mobile responsive if not how many customers are you losing?
Is your site HTTPS?
With GDPR in place is your site legally compliant?
Find out about loads more website performance issues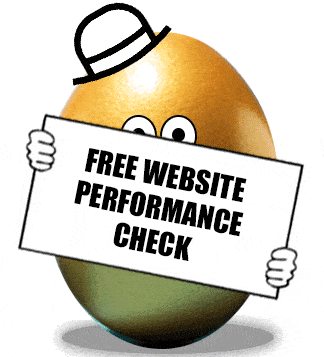 Ecommerce Website Must Have Requirements
There are several must-have requirements for an ecommerce website. These include:
Secure Payment Gateway: An ecommerce website must have a secure payment gateway that ensures the safety of customers' personal and financial information. The website should have SSL encryption and comply with PCI (Payment Card Industry) standards.
Product Catalogue: The website should have a well-organized and easy-to-navigate product catalogue. The catalogue should include product descriptions, good quality images, prices, and availability.
Shopping Cart: An ecommerce website must have a shopping cart that allows customers to add products to their cart, view their cart, and proceed to checkout.
Checkout Process: The checkout process should be simple and easy to follow. It should include options for shipping and payment, and should provide customers with an order confirmation page once the transaction is complete.
Responsive Design: The website should have a responsive design that is optimized for desktop, tablet, and mobile devices. This ensures that customers can access the website from any device and have a seamless shopping experience.
Search Functionality: The website should have a search bar that allows customers to search for products by keywords, category, or brand.
Customer Reviews: Customer reviews are important for building trust and credibility. The website should have a section for customer reviews and ratings.
Customer Support: An ecommerce website must have customer support options, such as live chat, email, or phone support. This allows customers to get help with any issues they may encounter while shopping on the website.
Overall, an ecommerce website must have a secure payment gateway, well-organized product catalogue, shopping cart, checkout process, responsive design, search functionality, customer reviews, and customer support. These requirements are essential for providing a positive shopping experience and building customer trust and loyalty.
If you would like more information on Ecommerce Website Must Have requirements just call click here on 01733 361729 or visit the web site