Brightfield Business Hub prides itself on being the new home for all businesses including entrepreneurs and freelancers.
With free onsite parking for over 200 cars, Serviced offices available 24/7/365 and importantly access at all times. BBH has a range of meeting rooms, conference facilities, flexi offices and virtual office facilities. With such a facility you would expect high speed internet BBH also offers an onsite gym, hair salon, onsite cafe and restaurant offering high quality food and snacks. Combine this with Whiz Kids Nursery, Amazon Lockers and an ironing service
Rationale
Brightfield Business Hub provides first class serviced offices, meeting rooms, flexi office accommodation, virtual office facilities and conference and events facilities. The BB facility aims to be the place for start ups, freelancers, entrepreneurs and existing businesses who need more shorter term space for projects or additional employees.
With more developments and services being initiated within the hub a website was required that would showcase the range of developments taking place, the events and support that the business hub was providing to tenants and the wider community.
We are really pleased with how the site looks and functions technically. It provides a significantly better customer experience compared to previous sites. The Blue Dolphin Team kept us updated at every stage from design through to going live. I would recommend them for any WordPress Web Design project.

Michelle Craig – General Manager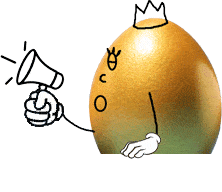 Project Specification
Design and build a modern clean and highly visual WordPress website
It was anticipated that website usage would be through both desktop and mobile devices, so it was important that the site was responsive
Showcase the developments in a highly visual format that could be easily expanded as more developments become available
Simple booking / enquiry process
Calendar system to showcase the events and activities taking place within the Business Hub
Key Benefits
Responsive site, that provides fast load time for users and significantly improved content management speed times
Clear and Simple brochure download mechanism
Showcases tenant details
HTTPS site
Google analytics added to allow for measurement and evaluation of site activity
Improved Search Engine Optimisation and Google organic ranking
Web design provided improved User Experience (UX)
For more information on website development click here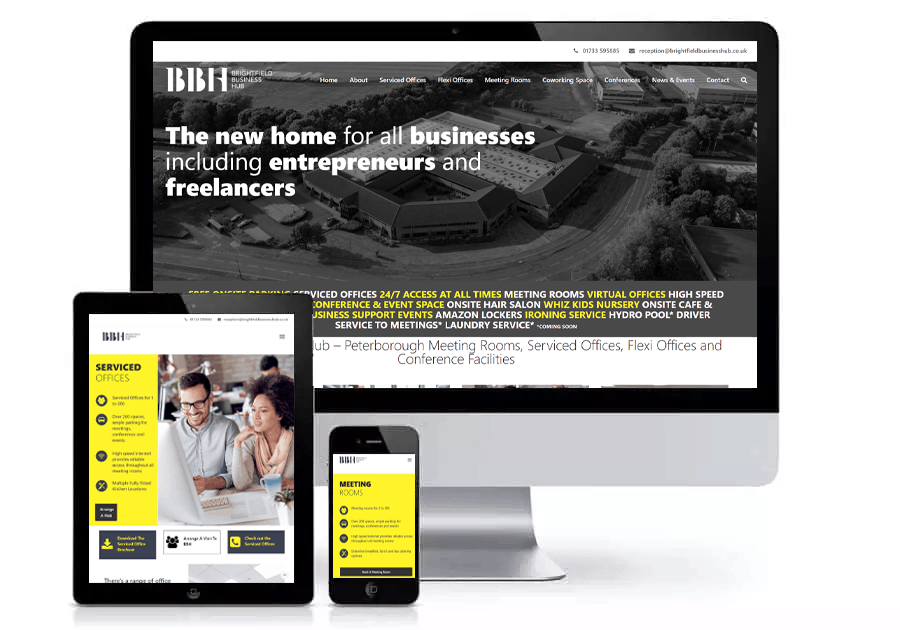 The importance of business centres and business hubs for SME's
Business centres and business hubs are important for SMEs (small and medium-sized enterprises) because they provide a range of services and facilities that can help these businesses to grow and thrive. These can include shared office space, meeting rooms, business support services, and networking opportunities.
By being part of a business centre or hub, SMEs can gain access to resources and expertise that they might not otherwise be able to afford, and can also benefit from the collective knowledge and experience of other businesses in the same space. Additionally, business centers and hubs can also provide SMEs with a professional image, which can help to boost their credibility and attract new clients.
Post Covid the advantage of renting meeting rooms
Post-Covid, the advantage of renting meeting rooms may include the ability to host in-person meetings and events in a safe and controlled environment. Many business centres and hubs have implemented strict cleaning protocols and social distancing measures to ensure the safety of their clients and staff.
Additionally, many meeting rooms are now equipped with technology such as video conferencing systems, allowing for hybrid in-person and remote meetings.
Meeting rooms can also provide a professional and comfortable setting for hosting clients, which can be especially important for businesses that may have been conducting most of their meetings online during the pandemic. They can also serve as a break from the distractions and isolation of working from home.
Furthermore, renting a meeting room can be more cost-effective for small businesses than maintaining their own dedicated meeting space, and can also provide access to a wider range of amenities and services, such as administrative support and catering.
What to consider when hosting a conference in a business centre
When hosting a conference in a business centre, there are several key factors to consider in order to ensure a successful and productive event.
Space and capacity: It's important to select a meeting room or conference space that can comfortably accommodate the number of attendees you expect, and that has the necessary technical equipment and amenities.
Location and accessibility: Consider the location of the business center in relation to the conference attendees, and whether or not the center is easily accessible by public transportation or car.
Services and amenities: Find out what services and amenities the business center can provide, such as catering, audio-visual equipment, and administrative support.
Cost: Compare costs and packages of different business centers, and make sure to factor in all the costs associated with hosting a conference, such as catering and equipment rental.
Safety and hygiene: Check if the center has implemented safety and hygiene measures, such as social distancing and face mask protocols, to ensure the safety of attendees during the pandemic.
Networking opportunities: Look for opportunities for attendees to network and connect with other businesses and professionals in the center before and after the conference.
Feedback: Get feedback from attendees after the conference and use it to improve future events.
By considering these factors, you can ensure that your conference is held in a suitable, professional, and safe environment that will help to make it a success.
How to get a Virtual Office Address from a business centre
A virtual office address allows a business to use the physical address of a business centre as its own, without the need to rent physical office space. Here are the steps to get a virtual office address from a business centre:
Research: Look for a business center that offers virtual office services and compare their packages and pricing.
Check location and reputation: Make sure the location of the center is suitable for your business, and check for reviews and reputation of the centre.
Contact the centre: Contact the center to discuss the details of the virtual office service and ask any questions you may have.
Sign up for the service: Once you have found the right centre and are satisfied with the service, sign up for the virtual office package.
Set up mail forwarding: Set up mail forwarding to your preferred address and make sure to let the centre know of any changes to your contact information.
Begin using the address: Once the setup process is complete, you can begin using the centre's address as your own.
Note: Some business centres might have additional requirements such as ID proof, business registration etc, so please check with the centre before signing up.
By obtaining a virtual office address from a business centre, you can enjoy the benefits of a professional business address without the cost of renting physical office space.