How Markets Develop Over Time
The markets in which we operate are changing faster and faster. In this article we will explore this from the perspective of the "Electrical Appliance" market.
Initially there were a number of third generation electrical radio manufacturers who started business by trading simple "radios". So initially selling a very limited product range from a single  location with a single cash transaction.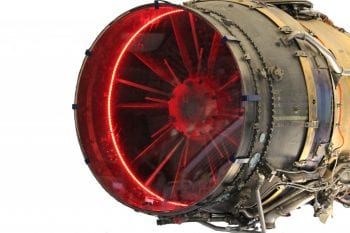 How Markets Develop Over Time – The 1990's
Sales £15 million ; Rental £12 million
Staff 120 in 34 Retail locations
Service & Distribution 150 staff in 5 sites
Head Office 40 Staff 1 site
From 22 Specialist Electrical Chains
To 3 Specialist Electrical Chains
Comet, Currys, Radio Rental
Laskys, Rumbelows, Tandy
Miller Brothers, Powerhouse, Clydesdale
bennets, Atlantis , Apollo 2000 etc
Currys
Richer Sounds
Hughes
Six Reasons For The Change From 22 to 3
Supermarkets
On Line
margins
Property Costs
Power has moved from retailer to manufacturer
Recession
Today things are a lot more complicated
Sales £50 million ; Rental £20 million
Staff 400 in 42 Retail locations
Service & Distribution 300 staff in 5 sites
Head Office 40 Staff 1 site
Web Sales £24 million  Web Rental £4 million – Staff 70 in 2 sites
Trade B2B Sales £16 million rental £1 million Staff 70 in 2 sites
In summary – Shop activity falling, rental and trade growing. The level of complexity is increasing
Geographical spread
Channel spread
Product breadth
Skills breadth
Elements Of A Surviving High Performing Electrical Retailer
Their culture puts people staff, customers and suppliers first
Mission statement – to generate profits by inspiring customer loyalty through added value services
Staff recruitment – choose those with "people skills" i.e emotional intelligence
Continuous Staff Training is crucial
With performance management empower the staff to set their target
Create staff ownership – we have this problem what could we do.
For more information on how markets develop over time and business development information click here . To contact a Marketing and Sales Professional click here
Trading In A Highly Competitive Market
The brewing industry has seen major changes in recent years. The recent merger between two of the biggest brewers ultimately means that they will supply 1:3 pints. The classic case of the global giants stalking the world.
These global giants are just one factor that impacts on those who have been established for hundreds of years manufacturing sales.
At the opposite end of the spectrum are micro breweries who seem to form an a daily basis.
So for brewery companies who sit between the giants and the micro what's the secret for success when trading in a highly competitive market.
Agility and attention to detail
Ensure clarity of purpose (of objectives)

Categorically must first and foremost make great drinks that are loved by customers
Need to create great new products (you cant just survive on the old products) need to be innovative and work on new products that will provide 25% plus of your revenue each year

Get back to basics

Using quality ingredients and processes is a must (is your plant and equipment up to the job )
Are you using sustainable locally sourced products and services (where possible)
Focus on the processes – make sure you have the very best equipment

Plan backwards

Many take last years figures and add a bit for future growth
Need to envisage the future "where do we want to be" and work out if that looks right

Practice winning and continue to learn

Firstly you need to get the product in the customers hand
With staff

don't work on catching people out and reprimanding them
work on catching people doing it right and rewarding them
celebrate success

Little Things Matter

Improve 100 things by 1% i.e. marginal gains and see a big difference
What can you do that's different but related that will help you to "build the story"
For example if you had a pub in the countryside could you hire wellies so visitors could explore the surroundings if they were incorrectly equipped

Leadership

its no longer the case of the leader being at the front charging ahead on their white horse
Good companies are abundant with talent and the leader should be the conductor of this talent

Share your developments

Can you store / manufacture / distribute etc your product differently
If you come up with some great ideas could these technologies / advancements be utilised by your "special customers" . Thus further strengthening your relationship and helping you be seen as more than just a product provider
Can you engage with suppliers, customers and staff to be actively involved in initiatives that will benefit all i.e. Tree planting or beach cleaning

Build A Strong Core

Commitment + Ownership + Responsibility = Excellence

Control The Brain

In simple terms the brain has three parts

The front part for thinking
The middle part for routine activities
The back part which controls our emotions. This part is known is some circles as the "chimp" and it is important that as individuals you get to know the chimp. In most cases its best to keep the chimp asleep (for example its the chimp that causes road rage ) . The performance of top sports people is improved by having them work with sports psychologists. What can you do with your people to control their chimps and improve human performance

Manage Change

There are three key elements to committing to change

Commit to being better
Feel The pain
Be minded to change
Does VUCA Impact on Marketing
I recently attended an event where there was a very good speaker talking about people development within an organisation.
The model presented which is apparently quite common within HR circles was VUCA.
I thought the model had some interesting relationships when applied to a sales and marketing environment.
So what is a VUCA society
With VUCA the context in relation to "people" was that we now live in a VUCA society
V = Volatile
U = Uncertain
C = Chaotic
A = Ambiguous
Therefore from a people development perspective the logic was that if the outside world is suffering from VUCA, perhaps the "organisational world" could actually provide the safe, certain, structured and clear environment which would therefore allow people to develop to their maximum potential
VUCA and its Impact on Sales and Marketing
So how does VUCA impact on sales and marketing. Lets consider each of the elements
Volatile: From currency through to political we are all now operating in a very volatile environment. If you are important goods or materials then potentially costs have rocketed. If you are exporting which of the territories cheap propecia online provide a stable environment
Uncertain: There are now so many promotional tools and techniques available it is difficult / impossible to identify which will yield the greatest Return on Investment. Yet in these uncertain times many companies are still not measuring the performance and impact of their sales and marketing activities
Chaotic: Whether its within the SME business or to the customers they are supplying (B2B or B2C ) I dont think times have ever been more chaotic. With most businesses facing the battle of to much to do, to few staff to cover all the bases and just not enough time. With all this chaos how come businesses still dont see the need or have time to put marketing systems and processes in place to remove (some of) the chaos
Ambiguous: One of the biggest challenges when businesses try and communicate a single message to a wide variety of customer groups. Messages will be seen as ambiguous unless they are targeted at the specific customer type.
So perhaps VUCA has relevance for Marketing as well as HR
What experienced and qualified marketing professionals bring to your business
Over the years we have worked with many businesses who prior to our involvement have never worked with qualified marketing professionals.
This means in most cases they  have have worked with the suppliers of the end output for example
person selling advertising space, for a yellow directory
the printer who can print leaflets, brochures or business cards
the computer / IT person who can also "build" a web site etc ).
Now if your advertising salesperson, printer, IT person etc are also qualified professional marketers then no problem, but if not, would you benefit from having qualified marketing professionals in your business.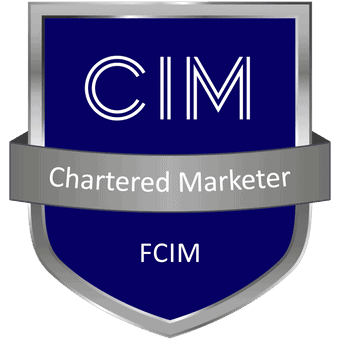 The Benefits Of Having Qualified Marketing Professionals In Your Business
A professional and qualified marketer, as part of creating a strategic marketing plan to develop the growth of the business will have gained a detailed insight in sight and knowledge of your
Customer personas – the profiles of people who will buy from you
The benefits and differentiating points of the products and services in your portfolio
The optimum price points of your products and services compared to the competition
The promotional plan required to generate sales enquiries
Calls to action required to encourage prospects to call / email
What offers are required to stimulate the sales process
Along with 5 forces, SWOT, GAP analysis, Pestle etc
From an output perspective a professional qualified marketer will
Get greater impact from the "promotional stuff" you do

Avoiding the creation of marketing leaflets, brochures that don't help in the sales process
Maximising the impact of communicating what you do when you get the chance to get your message in front of your target

Develop a more stable pipeline of enquiries

For many companies marketing is something that happens when the order book is reducing, or there are less enquires than normal
Having a marketing discipline within the business, ensures that activities to maintain, develop and grow the pipeline are considered as important as managing cash flow or production

The ability to target and prioritise

One of the biggest failings of companies without a professional marketing influence is the inability to target
Not everyone is a customer and the ability to dissect and evaluate "customers" provides an insight that allows a snipers approach to picking off customers
With budgets and time being two core constraints accurate targeting will allow you to identify where to prioritise your activities

Generating ideas and approaches that you wouldn't have thought about

When you operate in a competitive market you need to make sure your messages get noticed
Sending the same old email, reproducing a leaflet that looks like your competitors possibly wont cut it anymore
In a world where you need to differentiate yourself from competitors – how are you going to come up with leading edge / innovative ideas that engage with your audience. Who is going to be responsible for "Different & Innovative"

You don't know what you don't know

If you are involved with finances  – you are expected to keep up to date with accountancy developments
If you are involved with managing people – you should have a good handle on HR issues
If you are installing Gas – it helps if you are a qualified gas installer
If you need to grow your business through marketing and sales doesn't it makes sense to use a qualified and experienced marketer?
What Qualified Marketing Professionals Bring To Your Business
For more information on using a professional and qualified marketing team simply complete the form below or click here. To talk to a Fellow of The Chartered Institute of Marketing click here