What Is The Future Of Marketing?
So Much Has Changed
Cast your mind back 10 years and think how much has changed.
Twitter wasn't invented
Unleaded petrol 77.9 p per litre
Nokia and Blackberry were market leaders
No g mail
UK population 59 million (in 2014 64.1 million)
Facebook wasn't open to the public
Tesco and Sainsbury's were the dominant supermarkets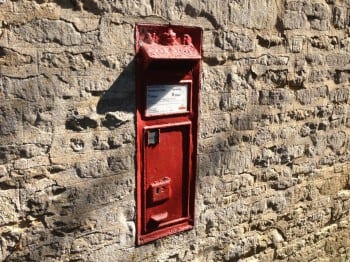 Major High Level changes in marketing
Meteoric rise in customer expectations – alright is no longer enough
Era of mistrust against providers
As consumers we have more information than we can deal with
A shift in power from  brands to customers(balance of power from suppliers to customers)
So How Has Sales & Marketing Changed In The Last  Ten Years?
 Has your strategy changed
Are you measuring the effectiveness of all your activities
Are your customers easier to acquire and keep
Do you face increased competition
How many times have you changed your website
Are you still advertising in directories
What Is The Future Of Marketing?
What is your sales and marketing plan to grow your business for the next 12 months. Following the issues of Covid marketing and sales approaches have been completely transformed. If you used to gain business through traditional methods i.e. face to face networking, or networking groups then these marketing approaches disappeared completely. Zoom and Microsoft teams are great online tools for conducting virtual meetings but they predominantly work when a relationship is known or established. So marketing will have a very important role in the future in encouraging the opening up and warming up of relationships. How can you use marketing effectively to open up relationships.
If you don't have a plan why not call Andrew Goode FCIM an experienced marketing and sales professional on 01733 361729  or click here . For more information on marketing and sales news and updates click here
Gluten Free Fish And Chips Responding To Customer Needs
You may have seen recently on television the research findings relating to the increased numbers of people suffering from allergies and intolerance's. So with Fish and Chips being one of the UK's most popular meals, what can be initiatives are available to help meet those who require a gluten free diet.
Gluten Free Fish And Chips – Is there a need
To accurately understand gluten-free diets requires considering three separate and unrelated medical conditions blamed on gluten:
Celiac disease – almost certainly under diagnosed
Wheat allergy – commonly over diagnosed
Gluten intolerance – commonly over diagnosed
Celiac disease can occur in some individuals when particles of gluten bond with intestinal proteins and cause a powerful, misdirected immune over reaction from the white blood cells. The reaction effects the microscopic fingers called villi that line the small intestine and normally absorb nutrients. Once affected, the intestine can't function correctly, causing symptoms such as stomach pain, diarrhoea, iron deficiency, and other health problems. So for people with these conditions unless they can source gluten free fish and chips they are missing out on this meal.
Today, we estimate that approximately 1 percent of the world's population has celiac disease, so in the UK potentially 700,000 people within the UK could be effected.
Gluten Free Fish And Chips Rules About Their promotion
There are 2 claims allowed to describe foods suitable for people with a gluten intolerance. These claims apply to both food where gluten is knowingly an ingredient or present accidentally from cross-contamination:
'Gluten-free': for foods that contain no more than 20 parts of gluten in a million (ppm). These can be foods that:

Are specifically made for a person with gluten intolerance, by using an ingredient that has been treated to reduce its gluten content (such as bread made with gluten-reduced flour)
And / or have a gluten-containing ingredient substituted with one that does not contain gluten (such as pasta made from rice instead of wheat)
Are everyday foods that meet the gluten limit even though they are not specifically made for this purpose (such as a soup made only from vegetables).

'Very low gluten': only for foods that are specifically prepared for people with a gluten 

intolerance. They must contain no more than 100 parts of gluten in a million and contain an ingredient that has been specially processed to reduce its gluten content. They may also contain substitute ingredients.
Gluten Free Fish and Chip Products
There are a wide range of gluten free products available to help Fish and Chip shops provide gluten free fish and chips. To find out more about developing niche specific marketing campaigns click here.