Does your website help generate new business?
For many companies having a website is almost part of the marketing shopping list as a website help generate and convert enquiries. Other marketing items include
B

usiness cards –  make sure, they are well designed and printed on quality stock 400gsm min

Email address –  use a personalised address e.g. andrew@company-name.co.uk not andrewgoode66@hotmail.com

Business social media profiles – make sure correctly set up featuring logo and corporate imagery
Brochure / leaflet – still relevant for B2B where they provide physical evidence
Many companies are still not fully aware of the potential business development opportunities that a well designed and optimised website can produce. In this article we will consider the scenario of someone visiting your site for the first time. Now a person visiting your site for the first time is actually a very common situation; in looking at website analytics approximately 90% of visitors to to the site were viewed as first time visitors.
Assuming the first time visitor lands on the homepage 
1: In many cases a visitor is simply looking for a telephone number or contact details.
Telephone numbers should therefore be displayed at the top of every page. There shouldn't be a need to go searching through the site to find contact details.

The telephone numbers should be clickable, so that its easy to call from a mobile device

Now in some cases companies (especially the large ones e.g. Amazon, Sony) can get away without following this approach- they don't want you calling them. Are you in this enviable position, or would prospective customers calling you be useful !!!

Action – How easy is it for customers to call you, take the challenge and call yourself
Clear and simple site navigation is vital and should incorporate a variety of text and image based menus.

Is there a simple and clear menu structure. We were recently asked to work on a site that had two horizontal menus with each menu tab opening and uber menu ( a menu with a further 10 category and sub category options). It was virtually impossible to easily locate what you might have been looking for; combine this with the fact that there was NO search facility within the site. In looking at the site analysis we saw there were over 250 pages that had never been accessed 
3: Will they confident or happy to leave their contact details.
Does your website look professional
Can I easily see that you are a legitimate business ( address , local telephone number, etc)
Is the site secure HTTPS, are there privacy and cookie policies in place
Is there a contact form on the site

Is it clear what fields have to be completed
Can I submit with name and email or do I have to complete multiple different information fields
Are GDPR  elements clearly displayed
Does the form feature a capcha

Lets imagine say you were a manufacturing company and you had a website. Wouldn't it be great if someone who was interested in your services and was on your site, and of their own free will gave you their details (e.g. Name / email / phone) in exchange for a Free report on a related / relevant manufacturing issue, etc. So now as the manufacturer you have contact details of someone who is interested in the information and you have the chance to be proactive to them. Now you can send them more formation perhaps a related Top Tips document related to the first report. Now you have changed the relationship from being passive to proactive
Assuming the first time visitor lands on a specific content page
It is very difficult tp approximate as every site performs differently but typically less than 50% of your web traffic lands on your homepage. That means that they land on other product / service / information pages, which leads to a number of issues.
4: Will they actually see the information they want on the page.
When we are talking to a new client we always conduct analysis of how their existing web site is performing. This involves looking at the existing page layout and structure. One of the most common observations when we complete this is that the really good, authoritative messages and content are at the bottom of the page and hidden below a world of "durge" content. Thus the good content that differentiates them and might encourage customer action is never seen . Analytics tools allow us to identify how long people spent on the page and the action the page caused them to take.
Quite often a simple improvements can be existing page content to significantly improve its conversion.
5. Can I Take Action As A Result Of This Page
So I have landed on a specific page, is all the information that I need on this page, technical content , imagery , charts , testimonials , videos and importantly something to stimulate a call to action. What is the offer that you are going to place on the button – is Click Here For Contact Information really going to cut the mustard?
6. Does the imagery on the page encourage action
What impression do they get from the images and graphics within the site. We know that people typically scan read words on the web and are attracted to images / call to action buttons. So what do the visual images / photographs you have on your site say about you. 
Is your site full of cliche stockshots
chess pieces for planning

compass for direction
lathe cutting swarf for manufacturing
attractive lady with telephone headset for contact us
person stood on top of mountain for vision
etc
Do the self shot images of your staff and building really make you stand out (in a positive way)
Both the above can significantly affect the emotion in which a visitor views your site and the impression they make about your company before they have even spoken to you
Want help to get your website to generate new business?
This article examines the crucial role of a website in generating new business opportunities. In today's digital age, a well-designed and optimised website can be a powerful tool for attracting potential customers, nurturing leads, and ultimately converting them into paying customers. By analysing various factors and strategies, this article aims to shed light on the importance of a business website in driving growth and success.
The Importance of a Strong Online Presence: The article emphasizes the significance of establishing a strong online presence through an effective website. With the majority of consumers conducting online research before making purchase decisions, a professional and user-friendly website is essential for capturing their attention and building trust.
Website Design and User Experience: The impact of website design and user experience on lead generation is explored. A visually appealing layout, intuitive navigation, and responsive design are crucial elements that enhance user engagement and encourage visitors to explore further. Additionally, optimising website load times and ensuring mobile compatibility are discussed as key factors in improving user experience.
Content Strategy and Search Engine Optimisation (SEO): The article highlights the role of content strategy and SEO in driving organic traffic to a website. By creating valuable, informative, and relevant content, businesses can establish themselves as industry leaders and attract potential customers. Effective SEO techniques, such as keyword research, on-page optimization, and link building, are discussed as essential strategies for improving search engine rankings and visibility.
Lead Generation and Conversion: The article delves into lead generation tactics that can be implemented on a website. Capturing visitor information through contact forms, offering downloadable resources, and integrating call-to-action buttons are explored as effective methods for converting website visitors into leads. Furthermore, the importance of personalised and automated email marketing campaigns to nurture leads and facilitate conversions is emphasized.
Tracking and Analytics: The article emphasizes the significance of tracking website performance and analysing user behaviour through web analytics tools. By monitoring key metrics such as traffic sources, conversion rates, and user engagement, businesses can gain valuable insights into their website's effectiveness and make data-driven improvements.
A well-designed and optimised website plays a pivotal role in generating new business opportunities. From attracting visitors and capturing leads to nurturing them through effective strategies, a website serves as a crucial marketing asset. By continually assessing and optimising website performance, businesses can harness the full potential of their online presence to drive growth, increase conversions, and ultimately achieve long-term success.
For more information on improving your website and WordPress website help click here for the latest in website design. Additional visit this site of a professional and experienced qualified marketer.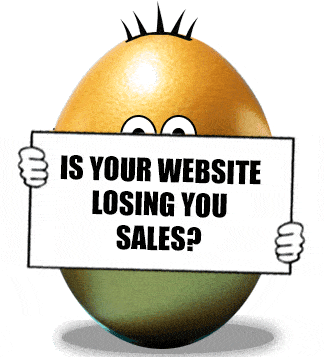 FREE Website Performance Check
Speed plays an important part in website performance how well does yours perform on desktop and mobile?
Is your site mobile responsive if not how many customers are you losing?
Is your site HTTPS?
With GDPR in place is your site legally compliant?
Find out about loads more website performance issues