Rationale
Wrightfield Pools design, manufacture and install stainless steel swimming pools and moving pool floors from their modern factory in Suffolk.
A website was required that provided an accurate reflection of the companies design, engineering and technical capabilities. The website needed to be able to visually showcase projects and so a full width gallery with slider functionality was chosen. Importantly the site needed to get found by architects / builders / pool installers so the site was built with search engine optimisation and google ranking in mind. There is significant confusion on swimming pool terminology with the same words being used for back garden paddling pools by domestic users as well as large swimming pool builds. Wrightfield Pools wanted a detailed contact form approach to be developed in order to filter out at an early stage unsuitable / irrelevant enquiries.
We are great at the design and manufacture of stainless steel pools but not geared up towards marketing. Andrew Goode of Blue Dolphin has has helped us develop and improve all our marketing materials from the website development, to creation of brochures, posters and adverts. As an agency they listen are responsive and easy to deal with.
Mark Watson  – UK Sales Manager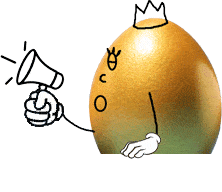 Project Specification
Design and build WordPress website
Creation of a new logo
Content creation and addition to site
Pop up on exit for first time visitor
Development of brochures (retail / commercial)
Development of trade adverts
Key Benefits
Improved site navigation
Ability to capture visitor information
High impact sliders clearly showcased the capabilities
Really simple content management system allows Wrightfield staff to easily change and add new  information
Google Analytics added to allow evaluation of site performance
Integration with Mailchimp
Zapier integration between Gravity Forms and Workbooks CRM
For more information on website design click here
The Significance of Exceptional Photography in Designing and Building a Website for High-Quality Swimming Pools
In the competitive world of the internet, having a visually appealing and user-friendly website is crucial for businesses to attract and engage potential customers. When it comes to promoting high-quality swimming pools, incorporating great photography is not only important but also essential. Exceptional photography not only showcases the aesthetic appeal of the pools but also conveys a sense of luxury, relaxation, and enjoyment that potential customers desire. Below we highlight the reasons for and importance of outstanding photography in designing and building a website for high-quality swimming pools.
Visual Appeal and First Impressions: First impressions matter, and in the online world, it only takes a few seconds for visitors to form an opinion about a website. High-quality photography of swimming pools can create a captivating visual impact, immediately capturing the attention of users. With visually stunning images, users are more likely to stay on the website, explore further, and eventually take the desired actions, such as contacting the pool builder or making a purchase.
Showcasing Craftsmanship and Attention to Detail: For high-quality swimming pool businesses, photography acts as a powerful tool to showcase their craftsmanship and attention to detail. Professional images of expertly designed pools, exquisite finishes, and precision construction portray the business as trustworthy and capable. Potential customers are more likely to choose a company that demonstrates a commitment to quality through visual representation.
Eliciting Emotions and Aspirations: Great photography has the ability to evoke emotions and aspirations in viewers. Images of pristine pools set against stunning landscapes or luxury backdrops can create a sense of desire and longing in potential customers. This emotional connection can play a pivotal role in the decision-making process, ultimately driving more leads and conversions.
Building Trust and Credibility: In the absence of physical interaction, websites must work harder to build trust and credibility with their audience. High-quality photography of swimming pools not only highlights the actual products but also helps in establishing a brand's authenticity and professionalism. Customers are more likely to trust a company that presents its offerings through well-crafted, high-resolution images.
User Experience and Engagement: A visually appealing website with captivating photography enhances the overall user experience. Easy navigation through a gallery of pool images and interactive photo sliders can keep visitors engaged and interested in exploring more. This positive user experience can significantly reduce bounce rates and increase the chances of converting visitors into leads or customers.
Differentiation and Competitive Edge: In a market saturated with various swimming pool providers, great photography can serve as a differentiator. A website that stands out with beautiful imagery will have a competitive edge over those with subpar visuals. It positions the business as premium and sets it apart from competitors, making it more likely to attract high-end clientele.
Great photography plays a pivotal role in designing and building a website for high-quality swimming pools. It goes beyond mere aesthetics and serves as a powerful tool to evoke emotions, build trust, enhance user experience, and differentiate a business from its competitors. By investing in professional photography and showcasing their pools with excellence, swimming pool companies can effectively capture the attention and admiration of potential customers, ultimately leading to increased leads and conversions.