Rationale
Demco Interiors are experts in designing and furnishing library and learning spaces. Working with local authorities, librarians, building contractors, architects, and designers they deliver projects from the smallest school library to large multi partner shared service projects. Their interior design, project and installation teams work on a wide range of projects from large new builds to refurbishments, and brand spanking new to heritage spaces, as well as ground breaking modern designs such as the exciting University of Cyprus Library. They do outstanding work for their clients nationally and internationally. Find out more about what they specialise in and what makes them truly different and stand out from the rest.
From initial inspiration to finished installation their account teams, designers and installers will work with you to bring ideas to life and deliver your vision
We had some very specific website design and functionality requirements along with a very challenging build time. Blue Dolphin worked very well with the Demco team and provided valuable input to develop a website that accurately reflects Demco capabilities. We were really pleased with the responsive and creative approach by Blue Dolphin along with their technical capabilities. We would have no hesitation in recommending them to companies who need  a professional website build.
Will Hinks  – Managing Director Demco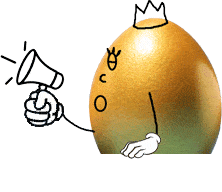 Project Specification
Design and build WordPress website
301 Redirects from previous site to maintain SEO performance
Create PDF case studies
Install live twitter feed
Site speed improvement  to minimise site load time
Image crop and manipulation
Key Benefits
Improved site navigation
No loss of site organic ranking performance
High impact sliders clearly showcased Demco sector capabilities
Really simple content management system allows Demco staff to easily change and add new  information
Case Study PDF'S created in format t allow fast download
For more information on website design click here
Benefits to Demco of a responsive website
Having a responsive website offers Demco a multitude of marketing and sales benefits that play a crucial role in today's digital landscape. A responsive website ensures that your online presence adapts seamlessly to various devices and screen sizes, optimising user experience and enhancing your marketing efforts. From a marketing perspective, one of the most significant advantages is improved user engagement. When visitors can effortlessly navigate and explore your website on any device, they are more likely to stay longer, interact with your content, and ultimately convert into leads or customers. This increased engagement contributes to lower bounce rates and higher page views, both of which are favourable metrics for search engine optimisation (SEO). Search engines, like Google, reward responsive websites with better rankings, expanding your online visibility and attracting more organic traffic.
Furthermore, a responsive website enhances your brand consistency across different devices, which is crucial for building brand credibility and recognition. Consistency in design, content presentation, and user experience fosters trust among visitors and reinforces your brand message. This can lead to improved brand recall and customer loyalty, ultimately driving repeat business and word-of-mouth referrals.
When it comes to sales, the benefits of a responsive website become even more pronounced. A responsive design ensures that your product or service offerings are easily accessible and visually appealing across smartphones, tablets, and desktops. This accessibility translates into a seamless shopping experience, reducing barriers for potential customers to make purchases. In today's fast-paced world, where users often switch between devices, a responsive website enables customers to start their shopping journey on one device and continue it on another without any hindrance. This flexibility can lead to higher conversion rates and increased sales.
Responsive websites also cater to the growing trend of mobile commerce or "m-commerce." With the widespread use of smartphones for online activities, including shopping, having a responsive website becomes essential for tapping into this expanding market. By accommodating mobile shoppers effectively, you open up a new avenue for sales growth and customer acquisition.
A responsive website is a cornerstone  for Demco as part of a modern marketing and sales strategy. It enhances user engagement, supports effective SEO practices, strengthens brand identity, and facilitates seamless online shopping experiences. By prioritising responsiveness, businesses can adapt to evolving consumer behaviours and preferences, ultimately leading to increased traffic, conversions, and revenue.
Showcasing Demco Case Studies
The significance of incorporating case studies on a website has grown considerably in the ever-evolving landscape of online business and marketing, . Case studies offer a dynamic and compelling way to showcase the practical application of your products or services in real-world scenarios. They provide a tangible demonstration of the value you bring to your customers, offering potential clients insights into how your offerings have addressed specific challenges and yielded positive results.
By presenting case studies in paragraph form rather than bullet points, you allow for a more immersive and detailed narrative. This narrative-driven approach enables you to convey the full story behind each case study, capturing the context, challenges, strategies employed, and outcomes achieved. This depth helps potential clients gain a richer understanding of the complexity of the situations you've tackled, the creativity and expertise you've brought to the table, and the measurable impact you've had on your clients' success.
The persuasive power of case studies lies in their ability to foster trust and credibility. When prospective clients encounter relatable situations or pain points in your case studies, they are more likely to envision how your solutions could address their own challenges. This relatability builds a connection and reassures them that your claims are substantiated by real-world achievements. Paragraph-form case studies provide the space to delve into the specific details that build credibility—such as data, quotes, and visuals—that make your success stories more compelling and convincing.
Furthermore, case studies contribute to your overall thought leadership and authority in your industry. By showcasing your ability to analyse, strategise, and implement effective solutions, you position yourself as a knowledgeable expert. This can attract not only potential clients but also partnerships, collaborations, and media attention, enhancing your brand's reputation and influence within your field.
It's worth noting that the effectiveness of case studies can vary based on the quality of content, the relevance of the scenarios, and the engagement they generate. To maximise their impact, ensure that your case studies are well-written, engaging, and offer clear takeaways. Additionally, regularly updating your case studies to reflect your most recent successes keeps your website content fresh and reflective of your evolving capabilities.
Integrating well-crafted case studies into your website is highly important. Their potential to engage, inform, and persuade prospective clients makes them a powerful tool for showcasing your expertise, fostering trust, and establishing your brand's credibility in the competitive digital landscape. By presenting them in paragraph form, you provide the depth and context necessary to make your success stories resonate and resonate with your audience on a more meaningful level.