The Food Business Challenge
The Food Business Challenge – What It Consists Off
You may be a great food business with fantastic products and plans / ideas for making it really successful.  The question is are you prepared for the next step / stages required ?  There will be many obstacles and barriers in your way, do you know what is involved and how can you access the support you need to make sure you take the right next steps on your business journey.
If you are involved within the food sector the Food Business Challenge gives you the opportunity to win up to £5,000 of business advice from Roythornes solicitors, an accountant, social media company, strategist and web developer, all of whom have advised food businesses on growth and development and all of whom are keen to see you succeed.
The amazing prize consists of a range of strategic reviews of key elements of your business – making sure you are in shape and giving you direction and advice for the future.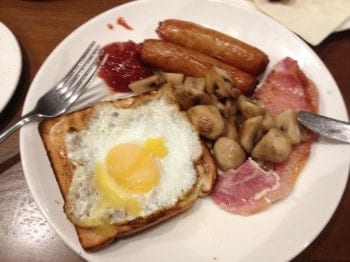 Why you should enter the Food Challenge
The very nature of being in the food sector means that you are operating in a sector that is fast moving and exciting.  The product development process of a product from initial idea to final product has its challenges but the feeling of knowing that you are delighted with your product takes some beating.
So your food product is great, but what about the business?
Many food businesses grow from there initial small business often being so engrossed in their product that they forget about the all-important paperwork, systems and processes.  Some of the classic business failings being
Orders may be taken informally which can ultimately cause significant issues
Web sites are developed on a home grown basis and may not reflect the credibility of your product
Finances can become strained.
Producers often forget about the bigger picture and where they will be in the medium to longer term i.e. 3 to 5 years
Fundamentally causing issues such as whether their branding matches their growth plans and whether their resources match their ambitions.
The Food Challenge goes alongside your great products and will ensure that you are fit for growth, have a strategy in place and are maximising your potential.
Whatever stage your business is at, outside advice is always useful and our Challenge Partners have been successfully advising food businesses for a number of years. They know the challenges and opportunities businesses such as yours face, and are all experts in their field.
In the words of Roythornes "Quite simply, winning the Food Business Challenge could energise your food business and be the catalyst for success".
Entering The Food Business Challenge
All you need to do to enter the Food Challenge is supply Roythornes with a few contact details and your thoughts on why you'd like to win. Once you have completed your entry form, click on the 'Enter Now' button at the foot of the competition entry page and you're done!
The Food Challenge
To contact a business development professional who has helped many companies involved in food production click here . For more information on The Food Business Challenge click here