Rationale
With a Cambridge art school background, Luisa Calvo is a leading UK caricaturist and pioneer of digital caricatures, keeping up with all the latest technology and happily taking on new and exciting challenge. Projects included studio commissions where Luisa would take individual images and create a mass team / group image as shown in the featured image. Caricatures from photos (especially important during covid lockdown periods when people were reluctant / unable to travel). Pet caricatures where from a photograph or two Luisa was able to create a fun and unique caricature of your dog, cat or even rabbit. From digital corporate group caricatures of remote workers and family group caricatures to single avatar caricatures for LinkedIn profiles, Luisa creates unique original hand drawn artwork in her studio from your photos.
Unfortunately the previous HTML website didn't reflect any of the above, was dated and incredibly difficult to update and didn't work well on mobile.
As an artist I am always being creative and coming up with ideas. The team at Blue Dolphin have been incredibly supportive and worked with me to create a site I am really pleased with. They are responsive and fun I would have no hesitation in recommending Blue Dolphin.
Luisa Calvo  – Owner Wicked Caricatures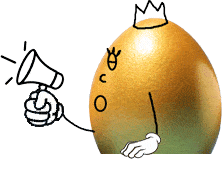 Project Specification
Design and build WordPress website
Keyword research
Structure and organise the content and customer journey
Take the creative ideas and apply to WordPress
Training on content management system
Key Benefits
Improved site navigation
Ability to capture visitor information and requirements
Incorporated video
Really simple content management system allows Luisa to easily change and add new  information
Great looking site that reflects Wicked Caricatures
For more information on website design and build options including ecommerce click here